Democratic Leadership Speaks on LP, Where Peter Obi's Presidency Will Take Nigeria To
A civil society organisation, Democratic Leadership (DL) has said the candidate of the Labour Party (LP) will secure the country and improve the nation's economy if elected during the February 25th Presidential election.
He noted that Peter Obi has disclosed how he will make Nigeria great again.
The convener of the Democratic Leadership, Ray Onwuelo, who disclosed this in a statement made available to journalists on Tuesday, February 21, in Abuja said the hopes of the masses have remained unachieved, worsening, and continuously so.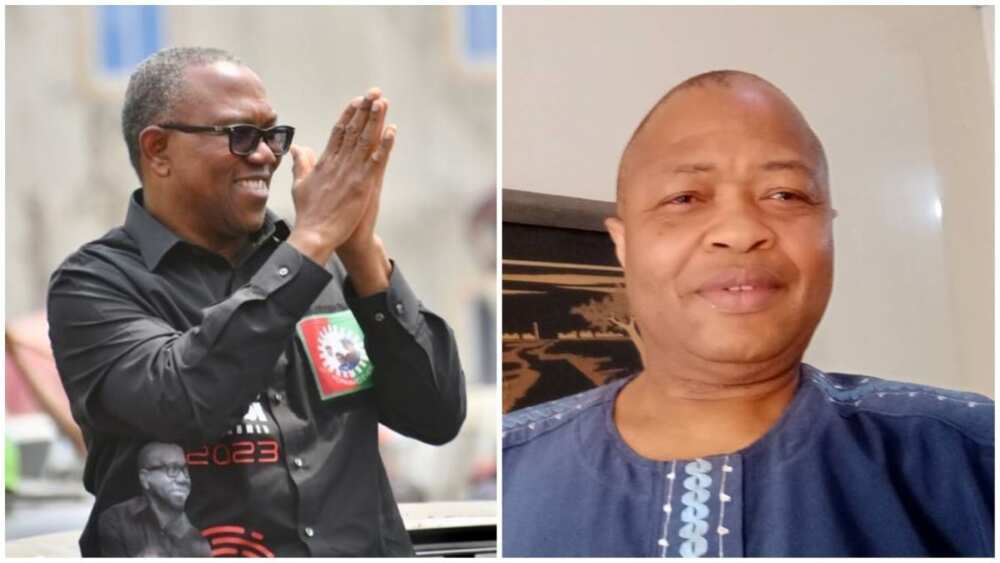 Onwuelo regretted that Nigerians are despondent and helpless, adding that all institutions and families are so badly touched.
He stated that Nigeria has strayed so much from a state of sustainability by the current ruling class inadvertently or deliberately, with the promises of basic facilities, development, and prosperity retrogressed way below nought.
His words:
"I urge every one of us to make out the time on Saturday morning 25th Feb 2023, to go to our various polling stations, vote for a candidate of our choice, and safeguard our votes.
"Please make every effort to vote. There is so much hardship in the country and it is left for us to decide through our votes who we want to lead us in the coming years. I do not have to attempt at this stage to convince you who to vote for because I know you will also wish a better Nigeria."
He also alleged that career politicians in the guise of leaders have perfected the art of dealing with the people to such an extent that there is a continuance of their stronghold on power.
According to him, the tension between the desires of the masses and the grabs of these leaders have always swung in favour of those few in power leading to the perpetuation of the status quo, adding that it is a game that the political class has perfected well.
He said:
"The Nigerian variant at the presidential elections is a model of special complex imputations. At the centre of this is high-level deceit fuelled by widened corruption and ruthless interests.
"The rest of us Nigerians are both the tools and victims in this treacherous game of inescapable attack. The resultant suffering is of such proportion and without any relief in sight that we all resign to our fate as ordained by our creator."
Speaking further, Onwuelo said the moment Peter Obi extricated himself and declared to aspire to the highest political position independent of these power brokers, the masses saw a viable alternative in the making.
He said:
"Some were of the opinion that the ruling class will not allow him to emerge. Some insisted that he can't be a force. Some swore it is not yet time for people like him. These so-called leaders wrote him off as a paperweight and concluded that his candidacy is dead on arrival. The momentum of the Obi movement that followed came as a shock to them.
"But they did not really know Mr. Obi. Those who know him well urged him on, praying he steps into the ring but he was cautious, consulting, and calculating. They know how very good he is.
"They know he has done it before in many positions of authority including the eight years he was governor of Anambra State."
Source: Legit.ng