UK Teachers Recruitment: List of Qualifications and Experience You Will Need to Apply
The United Kingdom (UK)'s Department for Education has highlighted the priority subjects for Nigerians and other nationals seeking to come to the country through the Teaching Regulation Agency.
The move is part of the UK education department's move to develop a fairer approach to awarding qualified teacher status (QTS) to teachers from overseas.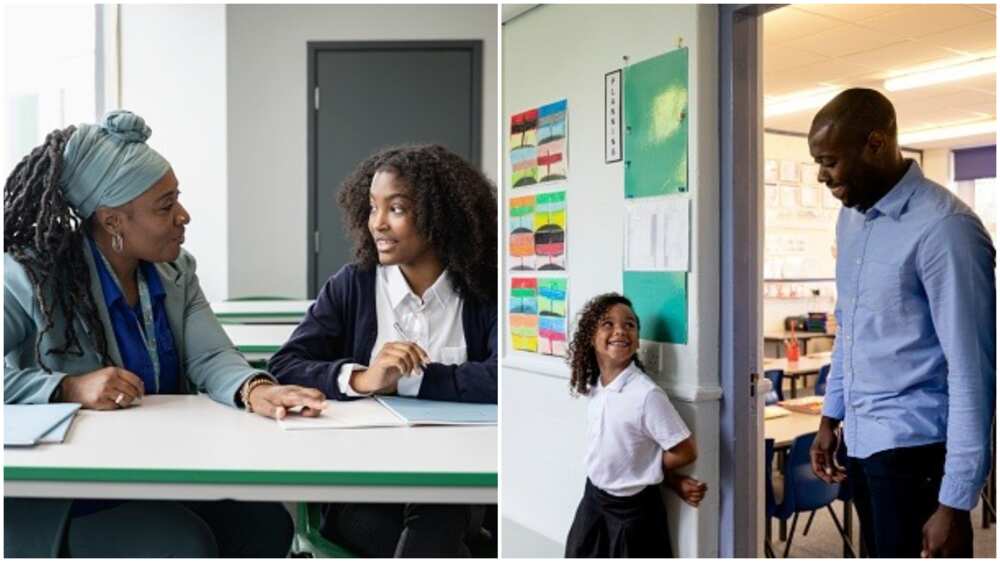 Starting from February 1, 2023, the UK government said some subjects which are much needed in the country will be prioritised.
From February 1, the applicants from Nigeria and other countries with a subject specialism in languages, mathematics or science and a teaching qualification to teach 11 to 16-year-olds will be able to check if they meet the requirements for QTS and also apply.
UK teachers recruitment: Qualifications and experience you'll need to apply
The UK goveroment said it will award overseas teachers QTS based on an assessment of each individual's qualifications and experience against set requirements.
From 1 February 2023, to be awarded QTS as a non-UK teacher, you must:
have an undergraduate degree of the same academic standard as a UK bachelor's degree, as verified by UK ENIC
have completed teacher training that meets the standard of a level 6 qualification and is of at least the same length as an English initial teacher training course – for example, a Bachelor of Education or a Postgraduate Certificate in Education
have completed a course with content that is practically and pedagogically focused
be qualified to teach children aged between 5 and 16 years
have at least one school year (a minimum of 9 months including school holidays but excluding time out taken for any other reason) of professional experience working as a teacher after qualifying
have the professional status needed to be a teacher in the country where you qualified, and not be subject to any conditions or restrictions on your practice
meet a certain standard of English language proficiency (e.g.CEFR B2 level of English proficiency, IELTS SELT Consortium – 5.5, LanguageCert – 33/50, Pearson – 59, Trinity College London – Pass, PSI Services (UK) Ltd – Pass
Other special requirements from teachers from Nigeria
Other special requirements from teachers with a qualification from Ghana, India, Jamaica, Nigeria, Singapore, South Africa or Zimbabwe, include:
a teaching qualification that meets the standard of a level 6 qualification qualifying you to teach children aged 11 to 16 in mathematics, languages or science
a teaching qualification that meets the standard of a level 6 qualification qualifying you to teach children aged 11 to 16
a bachelor's degree made up of at least 50% mathematics, science or a language (excluding English) taught in English state schools, for example: French, German, Italian, Japanese, Latin, Mandarin, Russian, Spanish, Mathematics and science qualifications)
UK offers new work visa for teachers; Nigerians can apply
Earlier, Legit.ng reported that the UK government released a new update on a work visa for teachers targeting countries like Nigeria, Ghana and other developing economies.
Those who apply for teaching jobs from overseas will require a work visa or other immigration status to allow them to work in the UK.
They will also need a skilled worker visa from their employer. The sponsor can be a school, local authority, or an academy trust required to have a worker license known as an employer license.
Source: Legit.ng