UK Government Lists Criteria Teachers Must Meet Before Applying For a Teaching Job
Nigerian teachers wishing to apply for a teaching job in the UK have to pass a newly introduced service by the government
The service is aimed at boosting the knowledge and qualification of teachers in the selected fields
The government also stated that it will give priority to teachers proficient in some languages, excluding the English Language
The United Kingdom government's Department for Education has introduced Apply for Qualified Teacher Status in England, a new service used to assess teachers' qualifications wishing to apply for UK teaching jobs.
According to the Department of Education, under existing EU and national laws, some foreign teachers can simply obtain QTS while others with similar skills and experience cannot.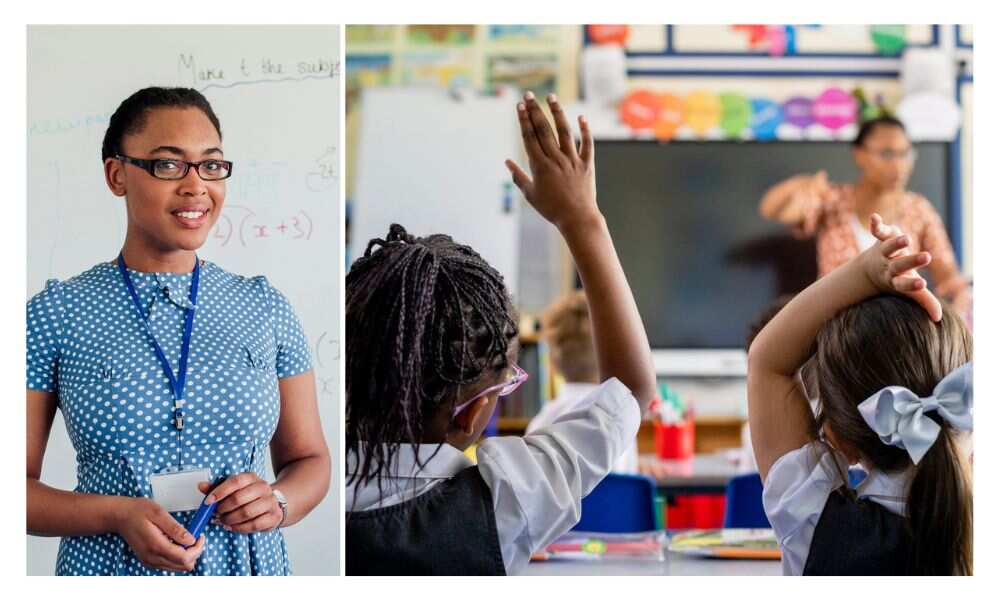 New service meant to boost teachers' chances
The new law will, however, ensure fair and consistent processes and support the inflow of well-qualified teachers to the English education system.
Other priorities subjects outlined by the department for immigrants including Nigerians who intend to go to the UK to teach via the Teaching Regulation Agency beginning February 2023.
Reports say applicants from Nigeria, Ghana, Singapore, South Africa, Zimbabwe, Jamaica and India who specialise in languages, mathematics or science can apply to teach 11 to 16-year-olds will be eligible to use the service.
Priority subjects for applicants
The priority subjects, according to the Department for Education are those requiring a level 6 teaching qualification and a bachelor's degree in mathematics or language, aside from English taught in English-speaking countries.
Candidates with teaching qualifications from Australia, Canada, EEA, Hong Kong, Ukraine, New Zealand, Scotland, and Switzerland, among others, can use the service to determine eligibility for Qualified Teacher Status can apply.
The priority subjects listed by the department include French, German, Italian, Japanese, Latin, Mandarin, Russian and Spanish, excluding the English Language.
UK govt may deport Nigerian students after graduation as push for visa change intensifies
Legit.ng reported that international students in the United Kingdom, including Nigerians, may be at risk of deportation after their studies.
A Daily Mail report says that Suella Braverman, the UK's Home Secretary is pushing for visa change to force foreign students out of the country if they are unable to secure a skilled job six months after the completion of their studies.
The Minister has agreed to cut immigration and greatly reduce the number of unskilled foreign workers coming to the UK from 239,000 to just tens of thousands.
Source: Legit.ng