Lekki Tollgate massacre: Continue denying it, the blood is on you and them
Editor's note: In a controversial move, the Lagos state government said the findings of the Judicial Panel of Inquiry that nine persons were killed at the Lekki tollgate on October 20, 2020, is incorrect. To back this up, government sympathisers have trooped to the media, to fight for their heroes.
In this opinion, Aanu Adegun, a journalist with Legit.ng, insisted that Lagos state and federal government are insincere because investigations by the panel have exposed their multiple lies.
In April 2014, about 276 mostly Christian female students were kidnapped by Boko Haram in Chibok, Borno state. Some Nigerians (mostly fans of government of the day) refused to believe the news. They called it audio kidnapping. Some said it was stage managed to blackmail Goodluck Jonathan's administration. In fact, the Jonathan government criticised parents of those girls for not coming out with details of their alleged kidnapped children.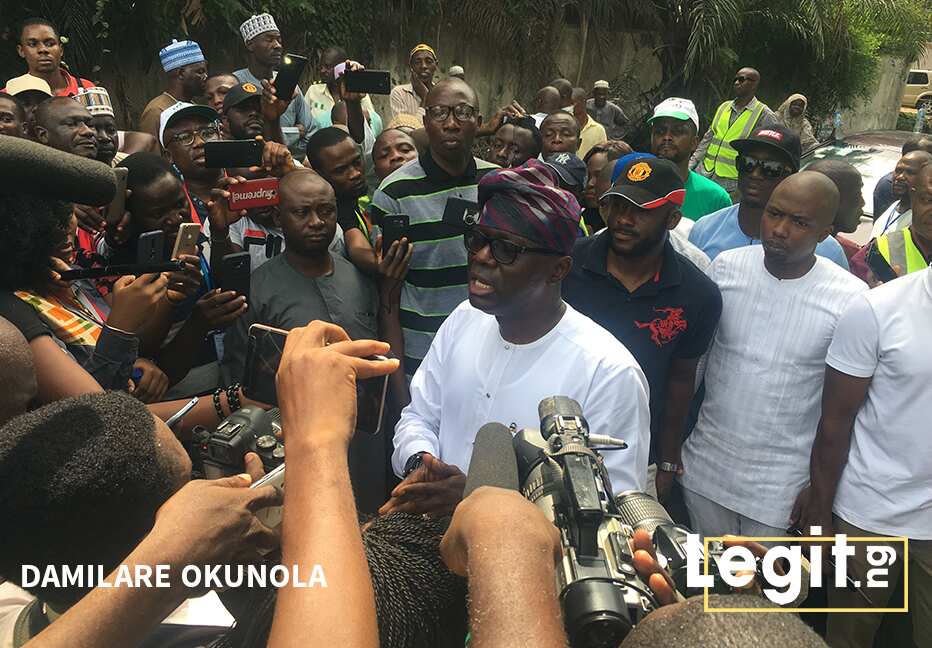 Fast forward it to the Lekki shooting. The government denied firing live bullets. A panel of enquiry was set up by the Lagos state government. The panel established that live bullets were fired. The Sanwo-Olu government in its wisdom cherry picked the panel's findings, ignoring some painful revelations that were exposed.
Sadly, the government paid agents, bootlickers, sycophants are defending the lies with their hearts and blood soaked pens.
In their wisdom, shooting live and blank bullets into the midst of over 300 crowded people at close proximity in the twilight of the day will not result in any fatality. In their wisdom, there is a deep conspiracy against the government by those present at the shooting and those not present. In their wisdom, the inconsistencies in the allegation against the government vindicate them.
In their wisdom, all the debunked lies of the government are meaningless. In their wisdom, the findings that there was a clean up after the massacre is meaningless. In their wisdom, 99 confirmed dead bodies in a single day is an indication of a fantastic government.
Like Chibok, 'the Lekki Tollgate truth will not die no matter how 'much' they try to suppress it.'
Disclaimer: The views and opinions expressed here are those of the author and do not necessarily reflect the official policy or position of Legit.ng.
Your own opinion articles are welcome at info@corp.legit.ng— drop an email telling us what you want to write about and why. More details in Legit.ng's step-by-step guide for guest contributors.
Contact us if you have any feedback, suggestions, complaints, or compliments.
Source: Legit.ng