Legit.ng Appoints New Editor-in-Chief, Head of Desks and Others
The management of Legit.ng has announced new appointments within the digital media editorial team
After a two-year hiatus in the leading editorial position, Legit.ng's management team appoints Rahaman Abiola as the media company's new Editor-in-Chief
Rahaman Abiola's appointment makes him the youngest Editor-in-Chief in the history of the leading digital media company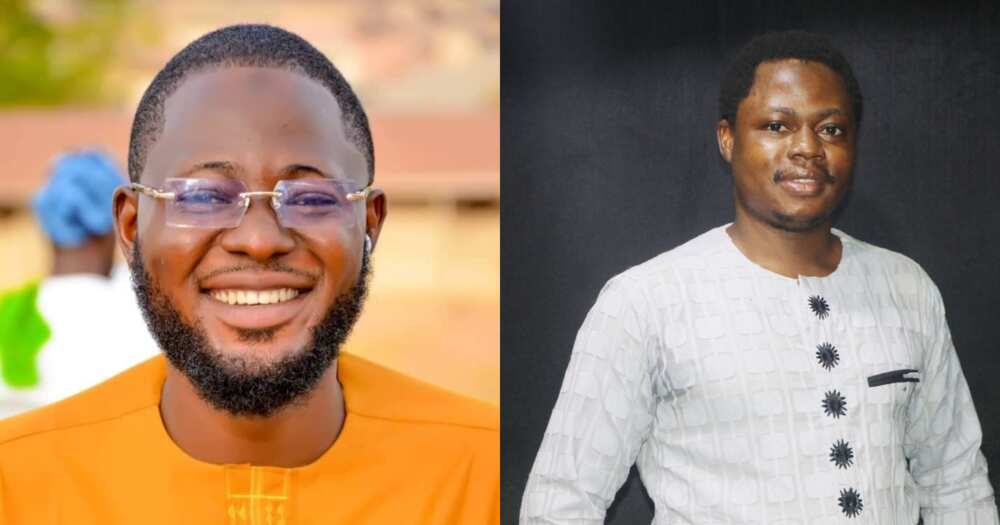 Legit.ng, Nigeria's leading digital media and news platform and no.1 Facebook publisher in the world has announced changes to its management structure, with the appointments of award-winning journalists, Rahaman Abiola and Nurudeen Lawal as new Editor-in-Chief and new Current Affairs and Politics Head of Desk respectively.
Rahaman Abiola who was formerly Head of Desk, Human Interest and Diaspora, was promoted to the position of Legit.ng's Editor-in-Chief, after the media company's two-year hiatus from recruiting the highest editorial position. This appointment makes Rahaman Abiola the youngest Editor-in-Chief in the history of the media company.
PAY ATTENTION: Сheck out news that is picked exactly for YOU ➡️ find the "Recommended for you" block on the home page and enjoy!
Rahaman Abiola is an award-winning fact-checking, digital, and human interest journalist with a track record of modern editorial practice including a demonstrated history of social media and newsroom management. He holds a degree in English and Literature from Obafemi Awolowo University, Ile-Ife, Osun state. He is also a recipient of the Kwame Karikari Dubawa Fact-checking Fellowship (2021), and beneficiary of the Nigeria Health Watch's Solution Journalism Fellowship (2022).
Rahaman who joined the Legit.ng team in 2018 as a Current Affairs and Politics Editor, was promoted to the Human Interest and Diaspora desk manager in 2021 after proving himself to be an outstanding and relentless journalist. In the course of his career, he has constantly demonstrated high consciousness of the ethics of journalism and has prioritized quality and fact-checked news stories over click-driven stories. His work has also been featured on top national dailies and investigative publications in Nigeria.
Speaking on the unexpected appointment, Rahaman described his assignment as Legit.ng's new and youngest Editor-in-Chief as an accomplishment worth acknowledgement, and a show of confidence from Legit.ng's management team in achieving its mission of leading through quality news in Nigeria, with fresh eyes and perspective.
"All I can say is that it is a bold and strategic move that demonstrates the company's forward-thinking approach and willingness to embrace new ideas and innovation. It also shows that Legit.ng values talent and potential over age and experience, and recognizes that younger generations bring a unique perspective and skillset to the table which is what I have been able to demonstrate."
Rahaman has asked the Legit.ng's readers to expect more innovation and quality content production from the Legit.ng newsroom as the new Editor-in-Chief. He plans to ensure that the newsroom works towards a similar goal, in line with the company's mission, while also prioritizing the welfare of the newsroom's reporters, editors and Head of news.
Alongside the new Editor-in-Chief's appointment, former Deputy Head of Desk, Current Affairs and Politics, was also promoted to the position of the new desk. Nurudeen Lawal who now holds this position joined Legit.ng in 2017 as Politics/Current Affairs Editor and Compliance Officer.
During the 2023 Nigerian elections, Nurudeen Lawal took an active role in the reportage of news from the frontlines. He kept readers coming to Legit.ng for more information on the electoral space and even beyond.
The management of Legit.ng is confident in its decision to elevate these competent individuals and encourages the readers to look forward to more from the digital media company.
Since its launch in 2012, Legit.ng continues to make informed decisions in line with its futuristic purpose of leading the digital news industry.
Source: Legit.ng