"N27k Per Month:" Meta to Begin Charging Business Accounts on FB, Instagram for Verification
Meta is set to charge businesses on Facebook and Instagram a monthly verification fee
The company's CEO, Mark Zuckerberg, recently said the company would charge $22 monthly or $35 for both Instagram and Facebook verification
The move follows an announcement by X to begin charging users a token monthly to fight bots
Businesses on Meta platforms, such as Facebook and Instagram, would soon be able to buy the blue tick verification badges to get exclusive features and support.
The Verge reports that Meta's CEO, Mark Zuckerberg, recently made the announcement at an event.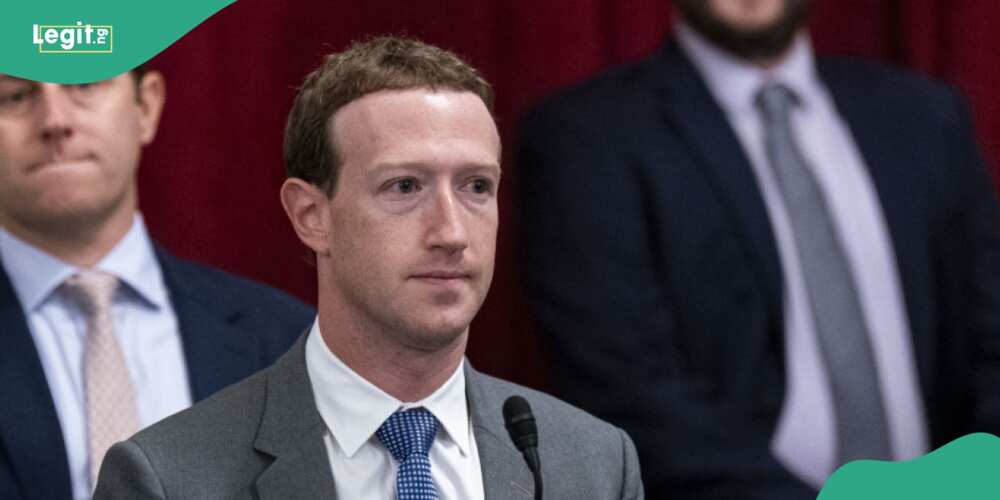 Businesses to pay N27,000 monthly for Instagram verification, WhatsApp to follow
Earlier this year, the company unveiled Meta Verified for creators at $12 monthly, which gives them a blue tick and access to features like priority customer support and impersonation protection.
The tech company is now extending the feature to businesses that can pay for verification on Facebook or Instagram for $22 monthly or $35 for both.
The amount increases over the creator pricing, ranging from $12 to $15.
The company will commence testing on Instagram and Facebook in the coming weeks, with WhatsApp to follow.
Meta promises businesses same benefits as creators
Businesses would get the same benefits as creators, such as account security features and troubleshooting.
Verified business accounts will also get enhanced search visibility on Facebook and Instagram.
Also, businesses on Instagram and WhatsApp can create a landing page that can be found on web via search and the ability to have multiple employees chat with and answer customers inquiries.
X to begin charging users small amount monthly
The move comes after Elon Musk's X, formerly Twitter, began charging accounts for verification.
Businesses and individuals could buy the blue check for a monthly fee.
The paid subscription on X snowballed out of control as users began impersonating brands, celebrities, and even the Pope, using similar blue check marks.
X recently rolled out the option to verify paid users via government-issued IDs, stating that users could receive additional perks.
On Tuesday, September 19, 2023, Legit.ng reported that Elon Musk announced that X will begin charging users a small monthly amount to fight bots on the platform.
Verification on Meta for businesses will need businesses to meet particular activity and security criteria, and the person applying must show their relationship to the company.
Zuckerberg rolls out N7k monthly paid verification for Facebook, Instagram after Elon Musk's X decision
Legit.ng reported that Facebook and Instagram users across the globe will soon start paying for the verification badge.
This followed Meta's successful rollout of the premium service in Australia, New Zealand, and the United States in February and March 2023, respectively.
Sky News reports that the company has also introduced the service in the United Kingdom, which requires subscribers to pay a monthly fee of $11.99(N5,500) for users on the web.
Source: Legit.ng