COVID-Benefits: Why Flutterwave, Jumia other Nigerian Tech Startups Grow so Fast
Nigerian startups are the fastest growing in Africa as most of them were started by young people as old as 21 year
Vice Presiden Osinbajo recently hailed the startups, saying that the government's good policies and providence are responsible for the growth
The startups are valued at $1 billion dollars each with Flutterwave being the biggest with over $3 billion valuation
Flutterwave, Jumia and Interswitch are Africa's biggest startups valued at $1 billion each, all domiciled in Nigeria. The other is Fawry in Egypt, also a $1 billion company.
Nigeria has witnessed a wave of startup explosions this decade, mostly in the fintech space which is attracting massive funding from venture capitalists who are pumping millions of dollars into the ecosystem in the country.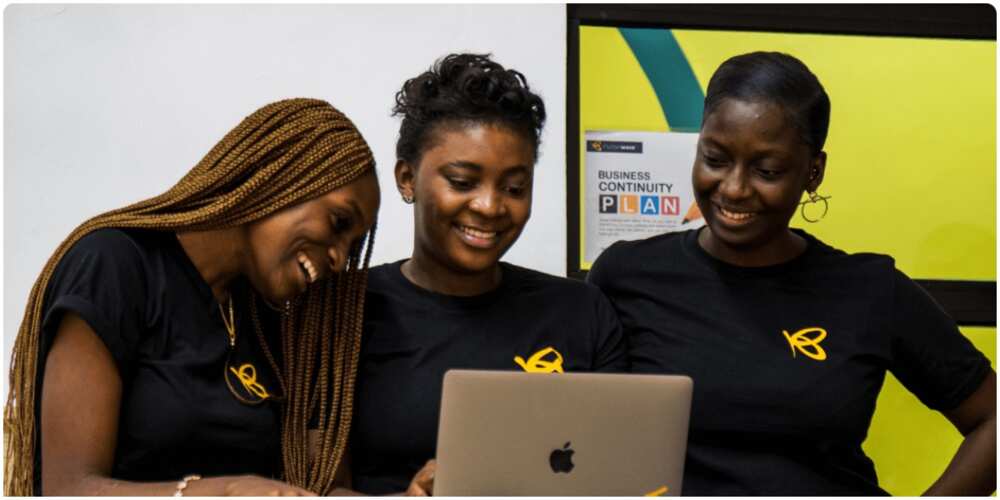 A wave of optimism swirls around the ecosystem in the country with many tech entrepreneurs driving digital inclusion.
These companies are targeted mostly at Nigeria's unemployed but hugely mobile and tech-savvy population.
Osinbajo is elated
Nigeria's Vice President, Yemi Osinbajo, said last month during the graduation ceremony of Senior Executive Course 43, 2021 of the National Institute for Policy and Strategic Studies (NIPSS), Kuru, Jos, that about six startups belonging to Nigerians are now valued at $1 billion each.
He said that as of 2021, more than six of such companies had been named as Unicorns– a company that is worth over a billion dollars, according to a report by Premium Times.
Osinbajo attributed the feat of the startups to providence and good policies.
Six of those companies started between 2016, in the middle of two recessions, and during the global health crisis caused by the COVID-19 pandemic, Osinbajo said.
What Osinbajo said
"The companies are Opay, Paystack, Flutterwave, Andela, PiggyVest and Jumia. Paystack was co-founded in 2016 by two graduates of Babcock University, in their twenties.
Paystack is a payment processing company; I am sure many have heard that it was eventually bought over by Stripe, the American multinational; it is now estimated to be worth a billion dollars.
Flutterwave, also a payment processing company founded in 2016. It is now worth nearly three billion dollars and both companies employ hundreds of young men and women.''
The VP said that PiggyVest was co-founded in 2016 by ex-students of Covenant University led by a 21-year-old lady.
He said PiggyVest is a wealth management platform that helped one million users to save about $80 million that at the end of 2019.
Osinbajo said providence and good government policies are responsible for the successes of these startups.
"Providence because COVID-19 was a boom period for online payment systems. Policy because the president approved the establishment of a technology and creativity advisory group that helped to formulate new banking policies to accommodate new tech-enabled payment systems, such that these tech companies could process payments without being full-scale banks.
The Central Bank of Nigeria (CBN) was then able to issue new types of licences for payment processing; the Federal Government has established N75 billion National Youth Investment Fund. This provides financial support for small businesses in any field," he said.
While Opay, Andela and PayStack now belong to foreign investors who bought them over, the rest are wholly owned and managed by Nigerians who strut the harsh economic climate in the country to run multi-million dollar companies.
According to Quartz Africa, the COVID-19 pandemic pushed the majority of Nigerians into digital payment, purchasing and savings platforms and they have now stayed put on them despite easing of COVID-19 restrictions in the country.
As Osinbajo attributes his government's policies to the success of Nigeria's startup ecosystem, several of the entrepreneurs driving the companies are creative and resilient in an economy many say is sluggish and utilizes archaic economic models.
Source: Legit.ng