Zenith Bank Declares Massive Revenue in 2022, Founder Jim Ovia Set To Become Over N14bn Richer
Zenith Bank declared an impressive revenue in 2021, significantly boosting the net worth of its founder and largest shareholder, Jim Ovia by over N14bn
Jim Ovia's stake in Zenith Bank has been a major source of his wealth, and the bank's performance has further cemented his position as one of Nigeria's richest
Zenith Bank is one of the most valuable banks in Nigeria with a huge customers base, deposit
Zenith Bank has announced a 24 percent rise in gross earnings to N945.5 billion from N765.6 billion reported in the previous year.
According to the audited financial results for the 2022 financial year presented to the Nigerian Exchange (NGX), Zenith bank also announced impressive performance in key metrics of its financials.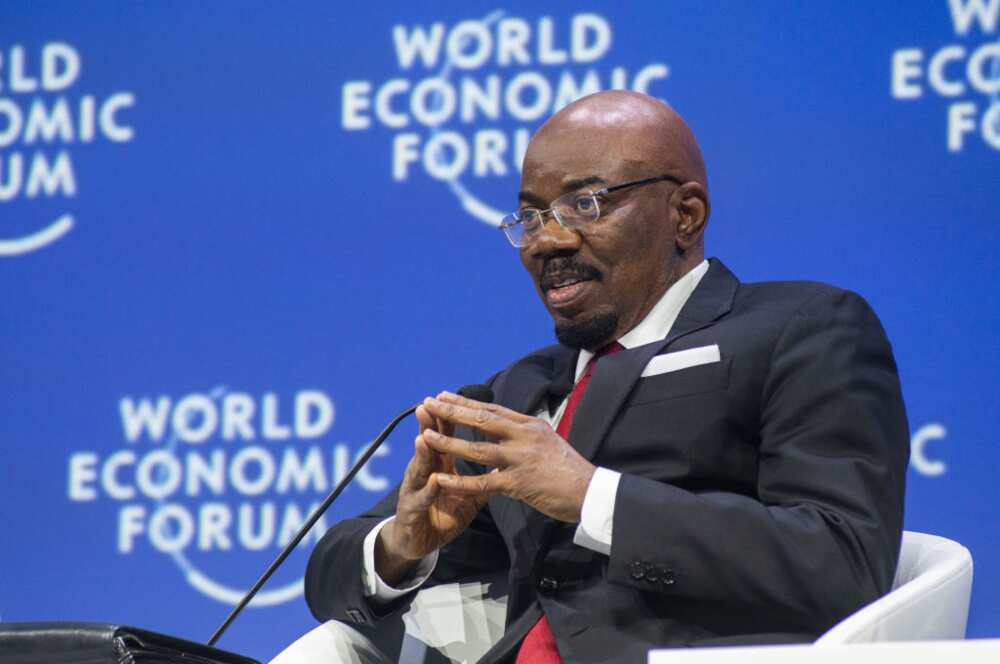 Jim Ovia to become N14.9bn richer
Jim Ovia, the founder and former CEO of Zenith Bank, is poised to receive N14.7 billion in dividends payment thanks to the impressive performance of the bank.
Zenith Bank announced a final dividend of N2.9 per share on every 50 kobos ordinary share for all its shareholders.
With a direct shareholding of 3.5 billion (3,546,199,395) and an indirect shareholding of 1.5 billion (1,523,928,375), Ovia is the largest shareholder in the bank, and his substantial stake will earn him N14.7 billion.
Breakdown of Zenith bank's financial performance
Interest income increased by 26.3% to N540.17 billion in 2022, compared to N427.59 billion in 2021.
Interest income in 2022, amounting to N370.45 billion, came from loans and advances to customers.
Total assets increased by 30% to N12.28 trillion in 2022, up from N9.44 trillion in 2021.
Customers' deposits rose by 38.7% to N8.975 trillion in 2022 as against N6.47 trillion in 2021.
More money for Dangote
In another report, Legit.ng revealed that Africa's richest man is set to walk home with over N293 billion as dividends from his cement company, Dangote Cement.
Aliko Dangote's cement company recorded a revenue jump of 16.96% in 2022, to hit a high of over N1.61 trillion.
Dangote's dividend is more than the budget of 25 states for the fiscal year of 2023.
Source: Legit.ng