Dangote Sugar Records a Whopping N403.25 Revenue in 2022, Chairman Reveals Future Plans
Dangote sugar has reported N403.25 billion in revenue, a 45 percent increase from the previous year.
Aside from revenue, the company also reported remarkable performance in key metrics of the financial report
Aliko Dangote the Chairman of the company, has promised more investments in the coming months
Dangote Sugar, a subsidiary of Dangote Industries Limited and one of Nigeria's leading sugar manufacturers, has announced its financial results for the 2022 fiscal year.
The company reported a remarkable revenue of N403.25 billion, representing a 45% increase from the previous year's revenue of N278.05 billion.
The figures were revealed in a statement signed by Anthony Chiejina, Chief Corporate Communications Officer, Dangote Group.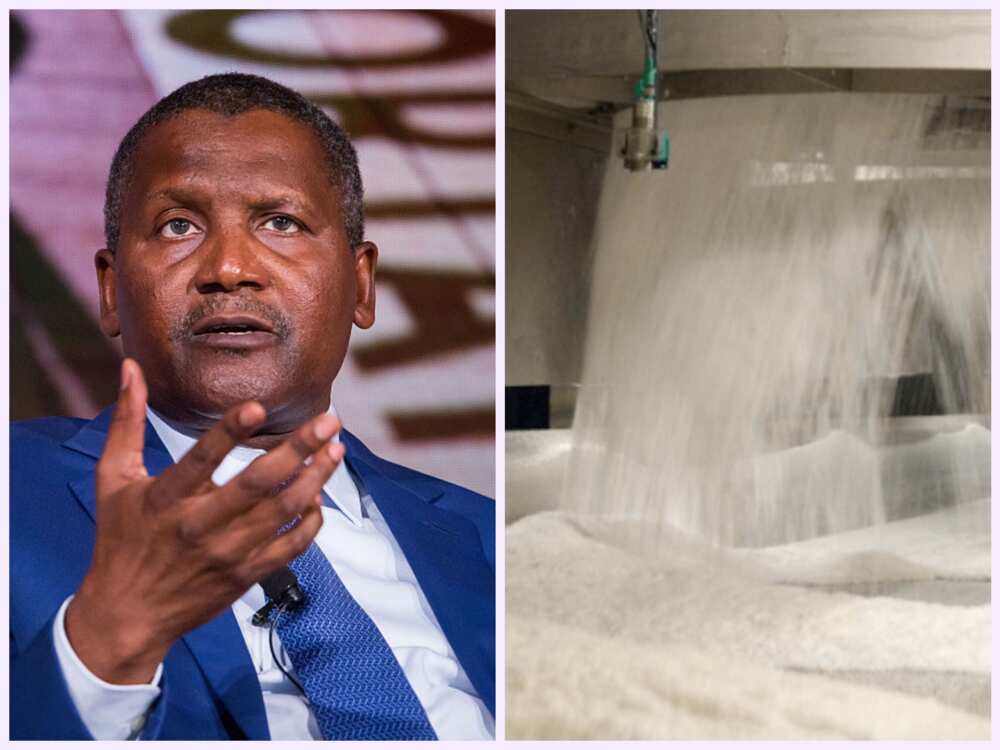 Breakdown of the financial result
Details show that Dangote Sugar recorded Profit Before Tax (PBT) of N82.3 billion for the year ended December 31, 2022.
This translates to an increase of 142 percent to N48.28 billion over N34 billion recorded in the corresponding period in 2021.
Also, profit after tax rose to N54.74 billion, representing an increase of 148 percent to N32.69 billion compared to N22.05 billion posted in the same period in 2021, Punch reports.
Also, the company's earnings per share rose from 182K per share to 451K per share, an increase of 269K or 148 percent.
Dangote Sugar management speaks on the result
Dangote Sugar in the statement signed by Anthony Chiejina, Chief Corporate Communications Officer, Dangote Group, revealed the company's bigger plan.
Dangote revealed that the company had decided to increase its sugar plantation from the current land area under cane production of about 8,700 hectares in 2022 to about 24,200 hectares within the next seven years.
He added that the company had doubled its scholarship and empowerment schemes in its host communities and would continue to introduce more initiatives to support the communities.
He promised that the sugar company would change the trajectory by making Nigeria self-sufficient.
"Dangote Sugar Refinery has expanded its refining capacity from 3,000 tonnes of cane per day (tcd) to 6,000 tcd, and to 9,800 tcd."
The report also quoted the Chairman of the company, Aliko Dangote, who said that increasing the sugar refining capacity would require a corresponding increase in sugarcane production capacity.
Dangote to pocket N293bn from cement company massive sales in 2022
Meanwhile, in another report, Legit.ng revealed that Africa's richest man will walk home with over N293 billion as dividends from his cement company, Dangote Cement.
Aliko Dangote's cement company recorded a revenue jump of 16.96% in 2022 to hit a high of over N1.61 trillion
Dangote's dividend is more than the budget of 25 states for the fiscal year of 2023
Source: Legit.ng