POS Operators Adjust Charges as Cash Disappears From Banks, ATMs After CBN Extends Deadline
Cash, including old and new naira notes, is currently in short supply at bank Automated Teller Machines (ATMs) and over-the-counter
Point of Sale (POS) operators have decided to take advantage of the situation by adjusting their service charge
Nigerians are expected to return their old naira notes before the deadline of February 10, 2023, according to the Central Bank of Nigeria
As long queues continued at bank premises and ATM points, POS operators decided to increase charges for desperate Nigerians in need of cash.
Legit.ng spoke to some POS operators around the Lagos metropolis and they all confirmed an increase in charges for cash withdrawals.
If a customer requests new naira notes, the new charges will be even higher.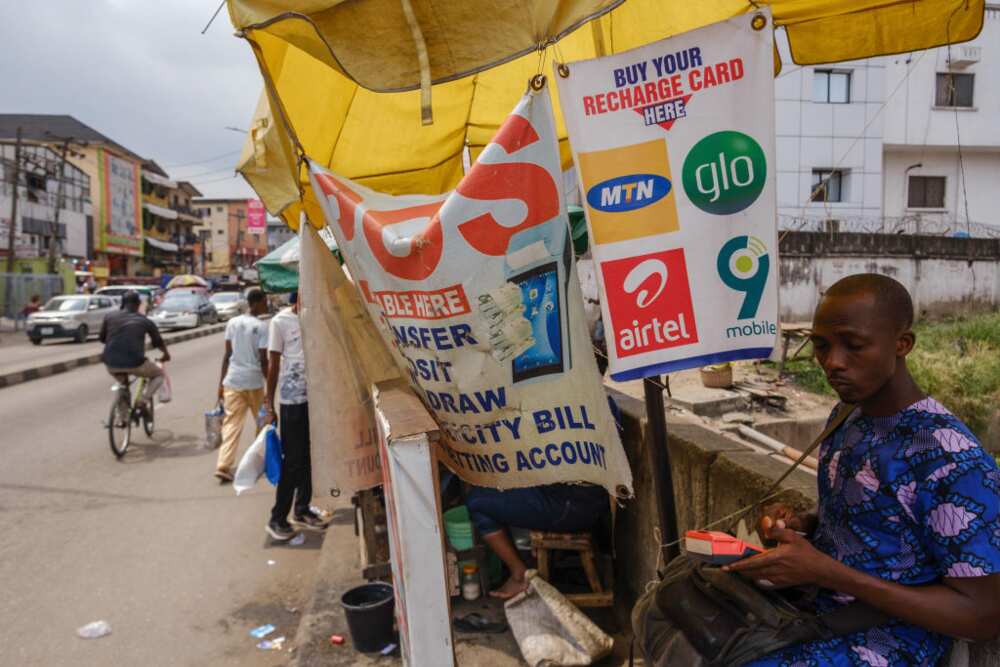 A POS operator, Walter Udo in the Ipaja area of Lagos, said he borrowed the little cash with him, therefore cannot afford to give out N5,000 to one customer.
He lamented:
"What I can give each customer is just N3,000 plus my N200 charges. It is not my fault, I had to increase it from 100 and also ration what I have, banks are not giving out cash, even what I have is the old Naira notes."
The situation is not different for POS operators in Isolo, Ago Palace, Ikeja, and other locations in Lagos.
Kunle Afoloyan, a graduate of Lagos State University with five POS shops in Isolo, reveals that two of them are currently closed due to a lack of cash.
Afoloyan said:
" I do business with cash and it is very difficult to get cash at ATM, and banks on Monday refused to give me the old notes."
"I wanted N100,000 but one of the staff in the bank said they can only give me N30,000. How much can I make with it"
Afoloyan revealed that because of the limited cash he had to increase charges.
"Before now, I charge N100 for 1,000 to N5,000 withdrawals, now customers pay N200 charges while for withdrawals from N6,000 to N10,000 a customer pays N250 or N300."
Also, Afeez Azmat another POS operator believes that banks are being shady.
According to him, the new notes are available in most banks but only to a selected few who are willing to play ball with those in charge, at the expense of needy members of the public.
He claimed that some of the big POS operators in his location are conducting their operations as if nothing is happening.
Bankers are now king
According to a Blueprint report, bankers sell the new notes to the highest bidders such as politicians, prominent members of society, and other desperate citizens.
A marketer was quoted as saying:
"A deal is closed if any of the choicest customers is ready to part with N50, 000 for every N1.5m new notes with minimum hassles."
Another said:
"We are eager to do business with them and parting with N75, 000 for N2 million or N100k for N2.5 million was beans cake for them".
DSS makes arrests
Legit.ng reported earlier that some persons involved in the sale of the newly redesigned Naira notes have been arrested by officials of the Department of State Services (DSS).
Peter Afunanya spokesman of DSS, disclosed that some commercial bank officials were also involved in the crime described as economic sabotage.
Banks to pay customers N5, N10, N20 for over-the-counter withdrawals
Meanwhile, in another report, Nigerian banks have agreed to stop the payment of old naira notes to customers in the banking hall
Banks customers will now only get the lower denomination of the old naira notes when making over-the-counter withdrawals
The Central bank of Nigeria has set February 10 as the deadline date for Nigerians to return the old naira notes
Source: Legit.ng