Central Bank Of Nigeria to Arrest, Lock Up Farmers on its Anchor Borrowers Programme for Failure to Repay Loan
The Anchor Borrowers Programme (ABP) is one of the CBN's primary intervention strategies, introduced in 2015, to increase agricultural production and reducing food imports
However news of defaults, farmers marrying more wives with the loan is threatening the success of the ABP
CBN has expressed anger and has announced plans to arrest, lock chronic defaulters of its loan, targeting rice farmers
The Central Bank of Nigeria has threatened to use the Nigerian police to arrest farmers who have failed to repay loans taken under its Anchor Borrowers Programme(ABP) for rice and other agricultural production.
According to the CBN, it will no longer tolerate farmers believing that the money from the Programme is a gift and will arrest and imprison defaulters until they repay the loans.
Saladu Idris, the CBN Comptroller for the Bauchi Branch, said this while addressing at the Secretariat of the Nigerian Union of Journalists (NUJ).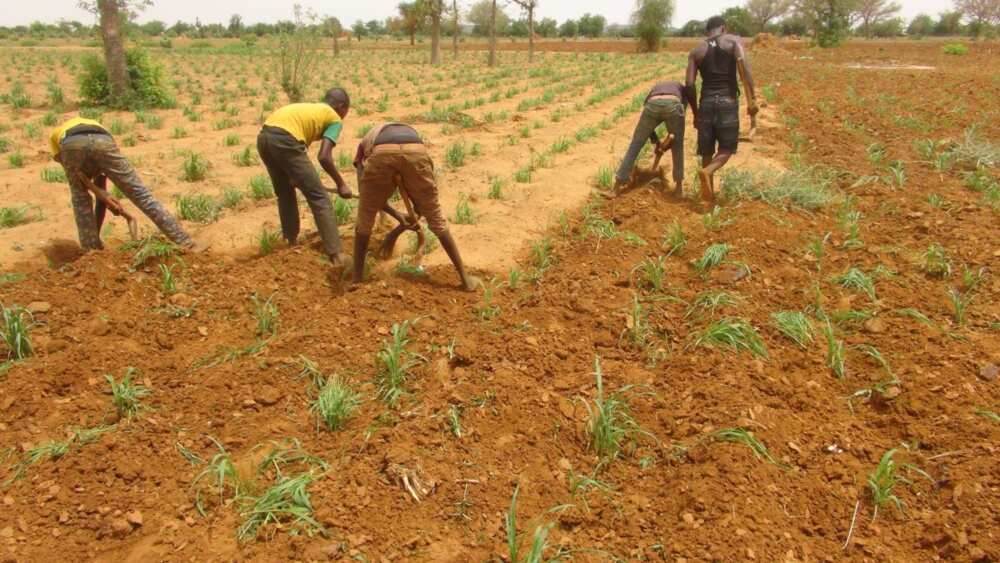 Idris further stated that, despite the fact that many farmers have stayed, loan defaulters were notably prevalent in the rice farmers' Nairametrics report.
Do you have a groundbreaking story you would like us to publish? Please reach us through info@corp.legit.ng!
He said,
"The majority of individuals have paid back, but there are a handful who have not." We contacted the heads of the rice farmers' associations and informed them of these individuals. They assured us that they would follow up with them and guarantee that they paid."
One of the provisions of the arrangement was that they would pay back as soon as the harvest was completed. Those who fail to pay will face appropriate consequences. They will be arrested and imprisoned until they pay up. Those that pay back in full on time will be rewarded with larger sums of money and greater inputs."
The Punch in an editorial reported that as at March 2021, farmers were owing over N463 billion.
The report when on to describe the Central Bank various intervention as wasteful, as from November 2015 to March 2021, N615.4 billion had been disbursed to 3.04 million farmers out of which N152.3 billion was repaid.
CBN lament as fake eNaira Twitter account deceives Nigerians
Meanwhile, Legit.ng had earlier reported that the Central Bank of Nigeria (CBN) has distanced itself from fake eNaira Twitter account, @enaira_cbdc, which claims that the apex Bank is offering intervention funds to Nigerians.
The fake Twitter handle said the financial regulator is disbursing 30 billion eNaira currency to Nigerians that sign up and provide their eNaira wallet details through the link @enaira_cbdc posted.
The Twitter handle has attracted several followers while disguising to be an account owned by the central bank, and the monetary authority has warned Nigerians not to fall victim of the perpetrators trap.
Source: Legit.ng