CBN to Make eNaira a Payment Gateway for Electronic Transactions and Could Rival Flutterwave, Paystack
The Central Bank of Nigeria(CBN) is exploring various options to help boost the use of eNaira for In the country
One of the options being considered is the implementation of eNaira as a gateway for electronic transactions which includes USSD, ATM
Should the CBN go ahead with its plan, eNaira will operate similar to PayStack, Flutterwave, Remita among others
The Central Bank of Nigeria (CBN) is considering a number of alternatives to boost the use of the eNaira, including making it a payment gateway.
A payment gateway is a technology merchants use to accept debit or credit card purchases from customers. It collects customer card information and encrypts it for processing.
Flutterwave, Paystack CashEnvoy, Amplify, 2Checkout are already popular Nigerian Fintech firms operating in this space.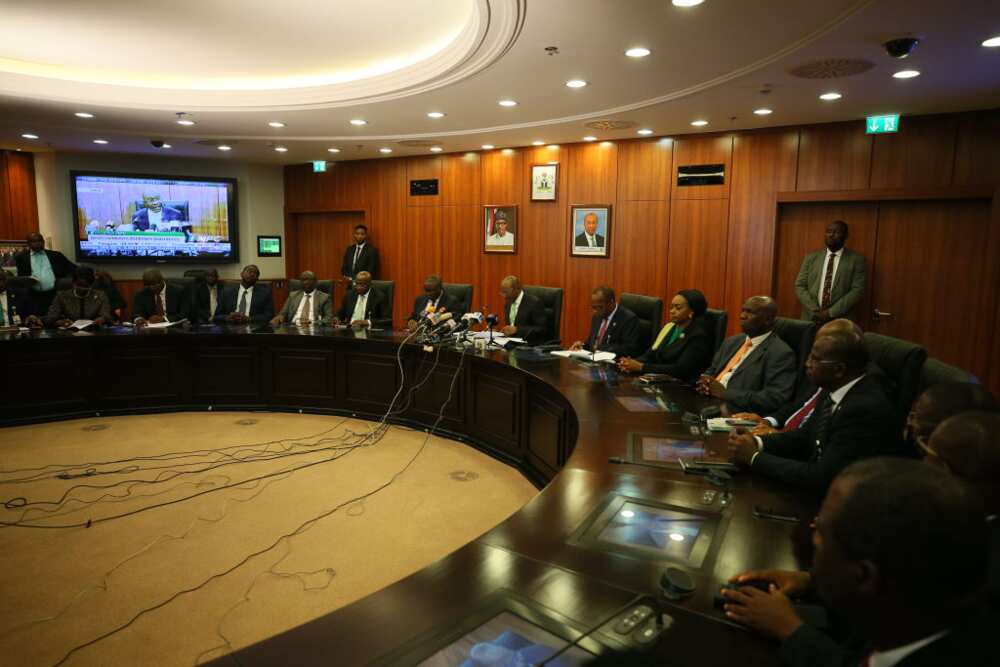 Musa Jimoh, director of the CBN's Payments System Management Department, disclosed this at the Chartered Institute of Taxation of Nigeria's (CITN) 2021 Business Luncheon on Wednesday, December 8, 2021.
PAY ATTENTION: Install our latest app for Android, read best news on Nigeria's #1 news app
The director stated that discussions with financial technology (fintech) stakeholders on establishing eNaira as a gateway payment is ongoing.
Furthermore, he noted, the apex bank is considering extending the use cases of the Central Bank digital currency (CBDC), raising its acceptance, and making it more important to the payment ecosystem.
Jimoh, who was represented by Chai Gang, said
The pilot phase began with a small number of use cases, with an emphasis on person-to-person (P2P) and person-to-business (P2B) transactions.
The use cases would be developed in the next phase of the project to make eNaira more scalable and applicable to all socioeconomic strata.
He also said that the CBN was considering enrolling Nigerians without cellphones and exploiting unstructured supplementary service data (USSD) to reach "financially excluded persons" as well as areas with limited Internet access.
The director said:
"We are considering establishing offline use cases using USSD, which do not require significant data." Wearables will also be useful in locations where there is no Internet access. People might just touch and transact on the go."
eNaira will boost tax collection
Speaking on the eNaira CITN President, Adesina Adebayo at the event expresses hope for wider adoption noting it will help the government to increase tax revenue.
"eNaira will help relevant agencies to monitor and track transactions and also provide a regulatory backbone for the disruptive cryptocurrency.
"Look at taxation from the perspective of incomes and transactions. When you have income and transact using eNaira, it is easy to track both income and profit margin on the transaction. Tax comes in when the relevant agencies can track the transaction and ascertain the profits."
CBN lament as fake eNaira Twitter account deceives Nigerians
Meanwhile, Legit.ng had earlier reported that the Central Bank of Nigeria (CBN) has distanced itself from fake eNaira twitter account, @enaira_cbdc, which claims that the apex Bank is offering intervention funds to Nigerians.
The fake twitter handle said the financial regulator is disbursing 30 billion eNaira currency to Nigerians that sign up and provide their eNaira wallet details through the link @enaira_cbdc posted.
The twitter handle has attracted several followers while disguising to be an account owned by the central bank, and the monetary authority has warned Nigerians not to fall victim of the perpetrators trap.
Source: Legit.ng