Otedola Pulls Clear of Hassan-Odukale in Battle for Control Of First Bank after buying extra 2.5% shares
Charismatic billionaire Femi Otedola has acquired more shares to cement his position in First Bank holdings
Femi Otedola in a letter to FBHN announced he has acquired additional shares through proxy companies
Otedola for months has been locked in a tussle for the leadership of the bank with Tunde Hassan-Odukale
Femi Otedola has cemented his place as the largest single shareholder of FBN Holdings, (First Bank parent company).
According to a letter dated Thursday, December 9, 2021, to the management of FBNH, Otedola announced the acquisition of further shares.
Calvados Global Services, Primose Global Concept, Shetland Global, Wells Properties, and Impetus Synergy acted as his proxies in acquiring the shares.
The new acquisition Nairametrics reports will give him control of 7.57% in First Bank and an announcement will be made soon that will reveal a significant change in the majority ownership of the bank.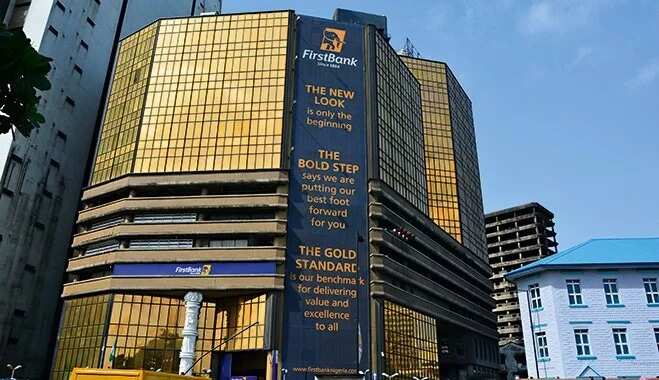 Part of the letter which has the Securities and Exchange Commission, Nigeria Exchange Ltd, and the Central Bank in copy reads:
"I recently bought further shares in FBNHoldings Plc (the Company), bringing my total position to 7.57 percent of the Company's issued share capital."
With the latest acquisition, Femi Otedola according to reports has now spent a whopping N44.8billion to buy the shares of First Bank.
FBN Holding's share price closed at 11.6 per share on Thursday.
Back story of the tussle for control
For months, there had been a dispute between Otedola and Hassan-Odukale on who is the majority shareholder.
The tussle began after it was announced at the end of June, Otedola had acquired 5.03 per cent stake to put him ahead of other individual shareholders.
Despite several reports affirming Otedola's position, days after, FBN Holdings announced in a letter that it was, in fact, Hassan-Odukale who owns 5.36 per cent.
Soon after there was a twist as 1.05% of the shares owned by Hassan-Odukale were reported to belong to his company Leadway Assurance which is a pension fund.
National Pension Commission (PENCOM) was afterwards forced to make a statement that Hassan-Odukale's company stake belongs to Retirement Savings Account holders.
The statement from PenCom left Hassan-Odukale with 4.31 per cent, below Otedola's 5.03 per cent.
With the latest acquisition, Otedola has ultimately put an end to the argument.
I was halfway to becoming a billionaire, then I lost everything in 5 minutes
Meanwhile, a cryptocurrency trader has shared his experience on how he lost almost half a billion Naira assets in less than five minutes.
He said he lost everything when the coin crashed and his account was left with $0 before he could do anything.
He also stated that he cannot reveal himself for fear of being mocked because he was cautioned against investing in squid currency.
Source: Legit.ng