Group Slams Hadi Sirika Over Appointments as Minister Reveals Nigeria Air Ready to Fly Before May 29
A Nigerian civil society group has rejected the recent appointments in the aviation sector by the Minister of Aviation, Hadi Sirika
The group alleged that the appointments were lopsided and did not reflect federal character
The development follows revelations by Sirika that Nigeria Air is ready to fly before Buhari leaves office
The Centre for Social Change and Democracy (CSCD) has slammed the recent Federal Ministry of Aviation appointments by its Minister, Hadi Sirika.
The Centre's Executive Director, Edward Abakpa, described the appointees as Minister associates with no business in such positions.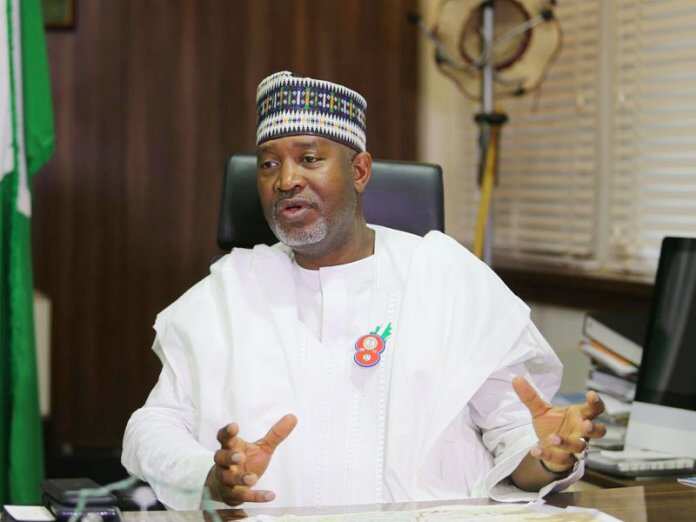 Minister appoints new bosses for FAAN and NAMA
Abakpa said the appointment is a last-minute attempt by Sirika to reward his alleged loyalists who will, in turn, sustain the alleged high-handedness in the aviation sector.
The Minister recently approved the appointment of Kabir Yusuf Mohammed as the Managing Director of the Federal Airports Authority of Nigeria (FAAN).
He also named Engr A. Tayib Odunowo as substantive Managing Director/CEO for the Nigerian Airspace Management Agency (NAMA).
About 30 other persons were either handed new appointments or redeployed within just a few days to the end of Sirika's tenure as Minister, Abakpa alleges.
Also, Abakpa said these appointments by Sirika were unnecessary in the twilight of the Buhari administration.
According to Leadership newspaper, Abakpa rejected the appointments of the new FAAN and NAMA bosses.
"It is on this note that we are calling for a thorough investigation of those appointments, employment, awards of contracts, and promotion within the aviation sector," the centre said.
Sirika promises Nigeria Air will fly before May 29
The group's claim comes amid reports that Sirika has revealed that the aircraft for Nigeria Air will arrive on Friday, May 26, 2023.
The Minister insisted that Nigeria Air commence operations before Buhari leaves office on May 29, 2023.
Reports say that the Minister stated this during an interview on Wednesday, May 24, 2023, where he said that a Nigeria Air aircraft would land in the country in two days as part of the processes to commence operations.
According to the Minister, the aircraft would be unveiled in Nigerian colours to fulfill the promises of the aviation ministry.
FG pushes to launch Nigeria Air before Tinubu takes over, as experts identify issues that may stop the plan
Legit.ng reported that the Federal Government has reiterated that Nigeria Air will commence operations before May 29, 2023.
The Minister of Aviation, Hadi Sirika, disclosed this at the 10th Aviation Stakeholders Forum on Thursday, March 23.
Sirika explained that establishing the national carrier will bring numerous benefits to Nigeria, such as curtailing capital flight from the country, optimising the advantages of the Bilateral Aviation Safety Agreement (BASA), Single African Air Transport Market (SAATM), and the advancement of an aviation hub.
Source: Legit.ng