Ghana Achieves 88% Universal Electricity Access as Nigeria Struggles With Grid Collapse
Nigeria's power sector has continued to perform poorly, ranking low in universal access to electricity
Meanwhile, Ghana has expanded its power sector to attract foreign investment
Ghana's Energy minister said the nation was on track to attain universal access to electricity by the end of 2024
Nigeria's power sector has continued to perform poorly, leaving the nation behind in terms of universal access to electricity.
Ghana, however, has reached 88.54 per cent, and currently targeting 100 per cent universal access to electricity by 2024.
Ghana has been actively working to expand its power sector to attract more foreign investment and provide its citizens with access to electricity.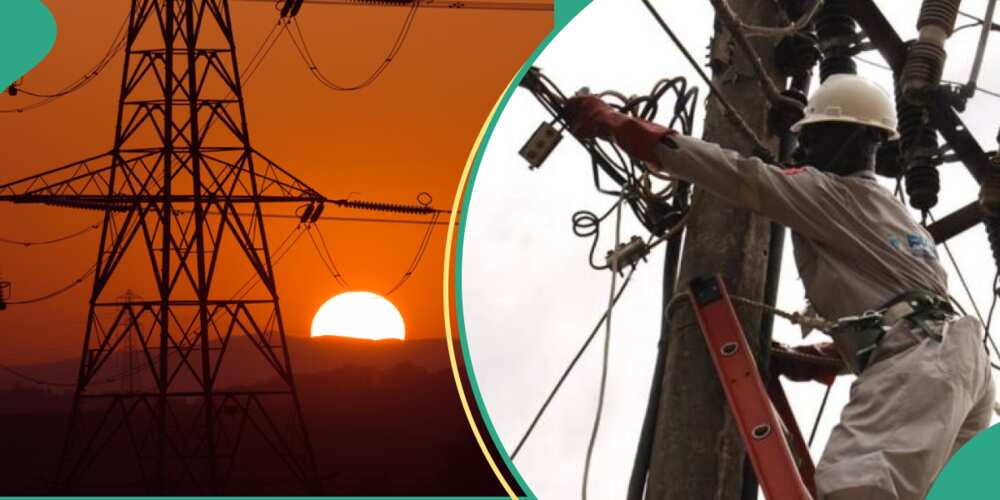 According to ThisDay report, this has been done through the articulation of policies and swift implementation.
PAY ATTENTION: Share your outstanding story with our editors! Please reach us through info@corp.legit.ng!
Legit.ng earlier reported that Ghana was planning electricity export to Nigeria to expand energy access.
Ghana on track to attain universal coverage
The country's minister of energy, Andrew Mercer, spoke on the Ghana County Project Spotlight at the recently concluded Nigeria Energy Conference and Exhibition in Lagos state.
Mercer said the nation was on track to attain universal access to electricity by the end of 2024.
Mercer stated:
"The president of Ghana emphasised the aggressive target of the government to achieve universal access by the end of 2024 from the current rate of 88.54 per cent.
"This is consistent with the UN Sustainable Development Goal 7 (SDG7) which is to 'ensure access to affordable, reliable and modern energy for all by 2030' including universal access to electricity and clean cooking,"
He claimed Ghana currently has a total installed energy capacity of 5,454 megawatts (MW), a dependable capacity of 4,843MW, and peak demand would be 3,561MW in May 2023.
In contrast, just a dismal 3,500 to 4,500 MW of Nigeria's total installed generation capacity could be transmitted and delivered to its citizens' homes and businesses.
Given that only 11.27 million Nigerians were recognised as power consumers as of the first quarter of 2023, more than 80% of the country's population still lacks grid access to energy.
Due to ongoing efforts by the government and key players to develop the country's power industry, Ghana's electricity system has seen exceptional stability for years.
Ultimately, this initiative has improved Ghanaians' quality of life and enabled enterprises.
Like Nigeria, the nation has shifted more of its energy production to thermal sources, cutting the share of hydropower generation from 92% between 2000 and 2015 to 28.9% in 2023 while increasing thermal to 68.5%, even as renewable energy sources increased to 2.6%.
More than 80% of Nigeria's electricity is produced by thermal power plants, which come at a high cost due to foreign exchange factors because US dollars are used to pay for gas, equipment, and expatriate workers.
National grid collapses
The latest grid collapses in Nigeria happened on September 14 and September 19, 2023, just one week after the Transmission Company of Nigeria (TCN) celebrated 421 days of grid stability.
Ghana, on the other hand, boasts of record-breaking power grid stability and fewer outages and blackouts.
The September 19 grid failure began earlier in the morning when supplies fell from 3,594.60 MW at around 1:00 a.m. to a pitiful 42.7 MW.
Two transmission transformers were lost in the incident's fire at the Kainji/Jebba 330kV line 2, which led to a statewide blackout.
The Nigerian Electricity Regulatory Commission (NERC) reports that there were 13, 11, 4, and 4 instances of grid breakdown in Nigeria in 2018, 2019, 2020, and 2021, respectively.
Industry data also revealed that 2022, there were around seven grid collapses, with the most recent one taking place on September 25, 2022, when the system's power generation dropped from over 3,700MW to as low as 38MW.
On July 20, 2022, the Nigerian electricity grid suffered its sixth failure. In the year under review, there were three system collapses: one on June 13, two in March, and thrice in April.
Jos DisCo warns Plateau, two other Nigerian states of 6-day blackout
In an earlier report by Legit.ng, the Jos Electricity Distribution Plc (JED) notified residents of Plateau, Bauchi, and Gombe states about possible power interruptions.
This came after the distribution company urged customers to utilise the Meters Access Providers (MAP) initiative to ensure their premises are equipped with proper metering systems.
Source: Legit.ng