Fuel Scarcity: Geopolitical Zones With Highest And Lowest Price of Petrol in Nigeria
The National Bureau of Statistics (NBS) has reported that Nigerians bought petrol at higher prices since Q4 of 2022
The report by NBS says that for most of 2022, petrol sold above the N165 approved price
Data show that in some states and zones in the country, petrol sells for as high as N500 per litre
PAY ATTENTION: Сheck out news that is picked exactly for YOU ➡️ click on "Recommended for you" and enjoy!
The National Bureau of Statistics (NBS) has revealed that Nigerians paid an average of N206 per litre of fuel last year.
In the NBS latest PMS Price Watch Report published on Sunday, January 22, 2023, the retail price paid by consumers for fuel in Nigeria in December 2022 shows a 24.38 per cent hike compared to N165.77 recorded in December of the preceding year.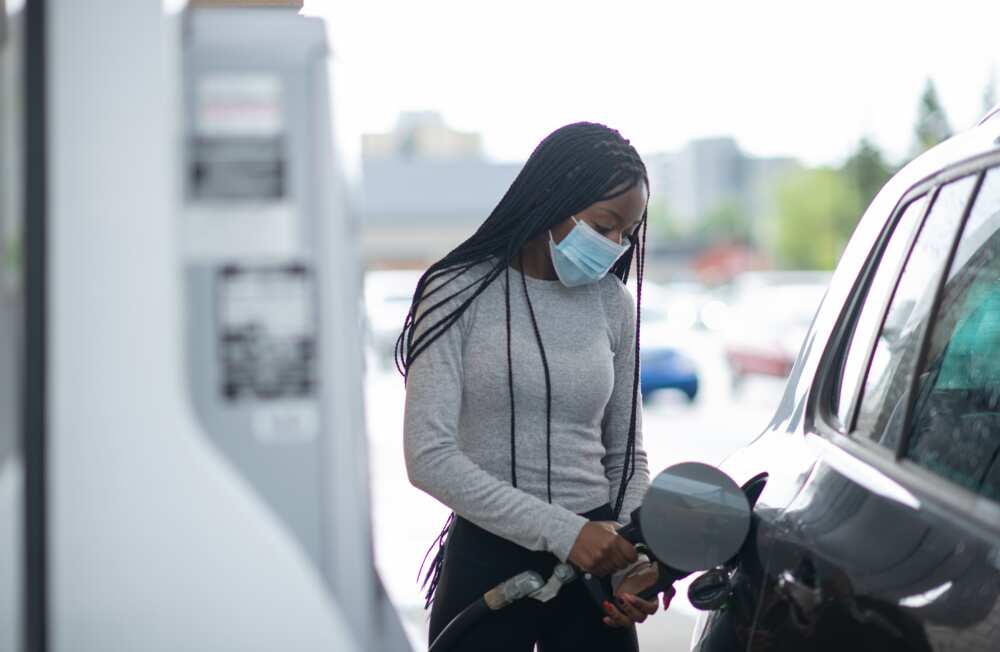 Gombe and Kwara lead with highest price of petrol in the North
Per the NBS report, the states with the highest average prices of petrol for the period are Gombe at N219.89, Kwara at N216.36 and Kogi at N216 per litre.
The states with the lowest average prices are Ebonyi at N195.83 and Bayelsa at N196.14 per litre.
Since Q4 of 2022, Nigerians have battled fuel scarcity of the highest proportions, resulting in massive price increases by marketers across the country.
Some filing stations in Nigeria sell petrol for as high as N500 per litre in many states. In Akwa Ibom state, petrol is sold for N450 per litre, N300 in Benin, N350 in Cross River and N500 per litre in Rivers State.
In Abuja, petrol sells for between N165 and N180 per litre higher than the official petrol price and lower compared to what consumers in places like Lagos, Ogun and Imo state pay.
Apart from the high prices of petrol, Nigerians are battling long queues at petrol stations in the country.
Long queues, high prices paralyse businesses across Nigeria
Last week, Lagos State issued a directive to petrol stations in the state to limit their operating hours from 9. am to 4. pm in the state to mitigate the impact of long queues causing traffic snarl.
Petroleum marketers alluded to the scarcity of the product at NNPC depots across Nigeria and distribution bottlenecks.
Reports emerged last week that the Nigerian government increased petrol price to N185 per litre which was debunked.
Filling stations in Lagos and Abuja still sell the product at over N165 per litre which is the official pump price of petrol in Nigeria.
FG Orders NNPC Reduce Petrol Price amid persistent scarcity, says company running at a Loss
Legit.ng reported that the Minister of State for Petroleum Resources, Timipre Sylva has said that the Nigerian National Petroleum Company Limited (NNPC) is selling petrol at a loss because of the directives from the Federal Government of Nigeria regarding subsidy on the product.
Sylva disclosed this on Monday, January 9, 2023, in Abuja after marketers said that the supply glitch experienced in the sector which usually leads to scarcity might persist as government plans to end subsidy in June.
Sylva was speaking at the resumption of the scorecard series (2015-2023) of President Muhammadu Buhari.
Source: Legit.ng