FG Orders NNPC Reduce Petrol Price Amid Persistent Scarcity, Says Company Running at a Loss
The federal government has asked the Nigerian National Petroleum Company Limited (NNPC) to reduce the price of petrol
The Minister of State for Petroleum Resources, Timipre Sylva said that NNPC is selling petrol at a loss
Per his statement, he would not feel bad if buys petrol at N300 as a private citizen considering the situation
The Minister of State for Petroleum Resources, Timipre Sylva has said that the Nigerian National Petroleum Company Limited
(NNPC) is selling petrol at a loss because of the directives from the Federal Government of Nigeria regarding subsidy on the product.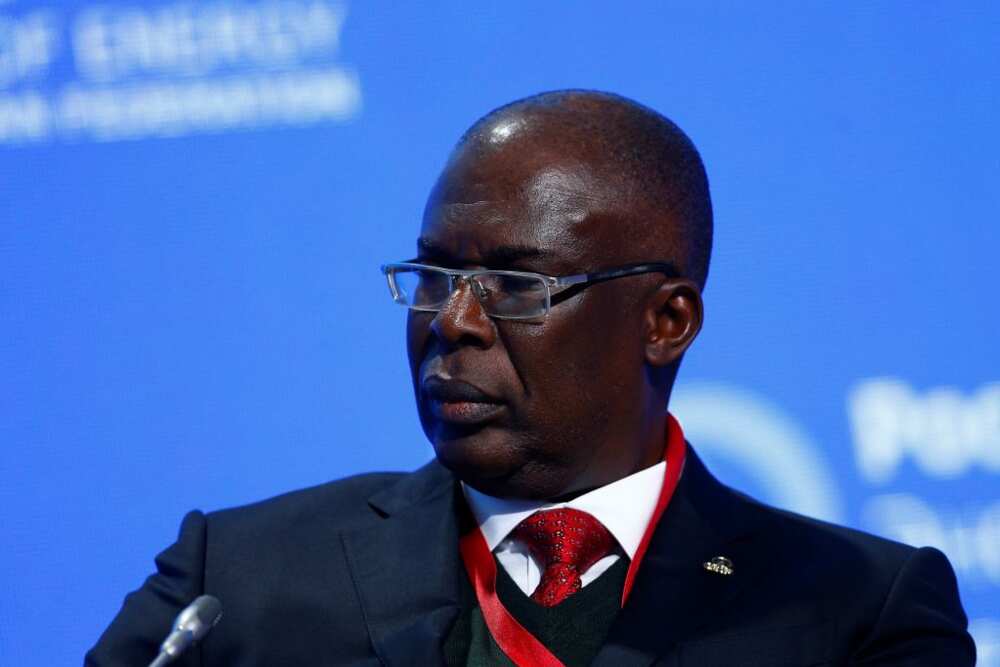 N3.6 trillion allocated for petrol subsidy
Sylva disclosed this on Monday, January 9, 2023, in Abuja after marketers said that the supply glitch experienced in the sector which usually leads to scarcity might persist as government plans to end subsidy in June.
PAY ATTENTION: Share your outstanding story with our editors! Please reach us through info@corp.legit.ng!
Sylva was speaking at the resumption of the scorecard series (2015-2023) of President Muhammadu Buhari.
The Minister of Finance, Budget and National Planning, Zainab Ahmed said the Nigerian government budgeted about N3.6 trillion for fuel subsidy till June this year, a Punch report said.
The Petroleum Minister said that subsidy payment has a limitation but stated that it was the mandate of the NNPC which led the company to sell the product at a loss.
Sylva said:
"The management of the supply situation under this subsidy regime is not easy. We must all agree that so much money is being burnt in our cars, but somehow we have to put funds to continue to keep the country wet.
"Sometimes if you really think deeply you begin to wonder what magic we are doing to be able to keep this country wet consistently. Considering that you buy something, let's say for N10, and you are to sell it at a loss.
Buying petrol at N300 per litre not a bad idea
According to him, the burden on the petroleum company is not an easy job, adding that buying petrol at a high price is not a bad thing considering the circumstances.
He said:
"If you ask me how I will feel as a private citizen to buy petrol at N300/litre, sadly, I will say I won't feel bad, knowing the actual situation. And if you compare Nigeria to other countries, you will understand."
The former Bayelsa State governor said that converting N300 to other currencies means Nigerians can actually buy the product at a higher cost, pointing out that petrol is sold at higher prices in countries such United Kingdom and the US and oil-producing Arab countries.
According to Sylva, the cost of the product is not high enough in comparison to other countries and stated that the general agreement is that the petrol subsidy is longer sustainable.
He said:
"Unfortunately we are still in a subsidised regime, which all of us know. As a country, I think it is a national consensus now that subsidy is not sustainable, but together we will get there," Sylva stated.
Buhari legacy: FG announces Port Harcourt refinery repair works completed, set date for first production
Legit.ng reported that the federal government has announced that the Port Harcourt refinery is fully completed and will begin production in March 2022.
Minister of State for Petroleum Resources, Timipre Sylva disclosed this on Monday, January 9, 2022, at the President Muhammadu Buhari Administration Scorecard (2015 – 2023) in Abuja.
According to Sylva, all is now set for the refinery to start working after many years of being idle.
Source: Legit.ng