Naira Ends One Week Trading With 0.67 percent Loss Against the US Dollar
Nigerian currency, the naira continues to put up a bad performance against the US dollar
In the week that ended, the naira again lost 0.67 percent of the value to the American dollar
However, there is a positive as Nigeria's foreign reserves improved to $37bn giving CBN enough power to defend the naira
Naira loses 0.67 percent of its value from in one week at the unofficial market, also known as the black market.
After trading on Friday, 20 January 2023, the naira closed at N750 per dollar, lower than the N745/$ it closed with last Friday (January 13, 2023).
On a day-to-day basis, the naira weakened by 0.4 percent (N3) to close at N750 on Friday, 20 January 2023 as against N747 closed on Thursday at the same market.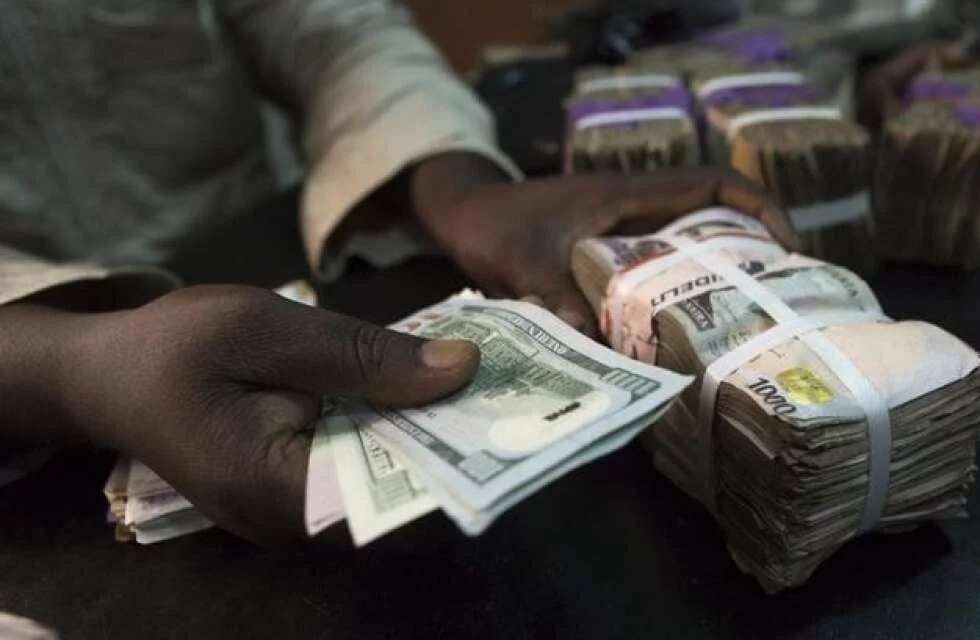 Official market
Despite poor performance at the black market, data showed that at the official market which is the Investors and Exporters (I&E) forex window appreciated in value.
Legit.ng analysis shows of FMDQ data showed that Naira appreciated marginally by 0.09 percent week-on-week as the dollar was quoted at N461.50 per dollar on Friday, 20 January 2023 compared to N461.90/$1 quoted last week Friday(January 13, 2023).
During the week, FMDQ also revealed that FX market turnover, which indicates the amount of activity at the I&E window, grew by 34.12 percent week on week to $96.81 million on Friday, up from $72.18 million on Friday, January 13, 2023.
Economist makes prediction for Naira in 2023
Legit.ng has previously reported on what experts believe the year 2023 will look for the Naira.
One of the experts is Bismark Rewane, CEO of Financial Derivatives Co Ltd who predicted a positive change in Nigeria's foreign exchange market.
According to him, the exchange rate adjustment will narrow the gap between the Investors and Exporters (I&E) segment of the FX market and the parallel market window from N747/$1 in 2022 to N680/$1 in 2023 due to a positive and bright outlook for the economy this year.
10 things to know as CBN's cash withdrawal policy kicks off
Meanwhile, in another report, commercial banks in the country have started the implementation of the CBN cash withdrawal policy
The policy's goal is to increase the number of transactions conducted electronically while reducing the amount of physical cash that is used in the economy
Here are the ten things to know about the cash withdrawal policy and how it affects a bank customer.
Source: Legit.ng