List of Oil Producing Northern States As NNPC Again Discovers Oil in Nasarawa
The NNPC has again announced it has discovered more crude oil in the northern part of Nigeria
This time is at Nassarawa state and oil production activities has been scheduled to start in March 2023
Nassarawa joins the growing list of oil-producing northern states which include Gombe, Yobe
The Nigerian National Petroleum Company Limited (NNPC) Limited has revealed that it has discovered oil in Nasarawa State.
This was disclosed in a statement issued by the company's spokesman, Garba-Deen Mohammad on Friday, 13 January 2023, Punch reports.
Melee Kyari, the Group Chief Executive NNPCL was quoted in the statement saying that the company would spud the first oil well in the state in March.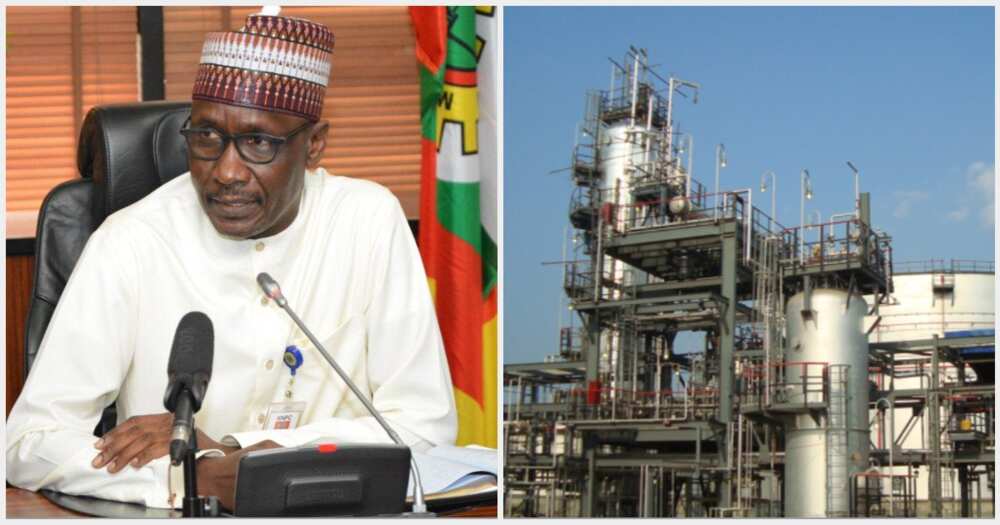 The NNPC chief also said the discovery was the result of exploratory activities that confirmed the presence of substantial hydrocarbon resources in the state.
Kyari further called for immediate action on the project as the global energy transition had led to a reduction in investment in fossil fuels.
His words:
"This work must be done very fast because the whole world is walking away from fossil fuel due to energy transition. The earlier you go to market, the better for you.
"Otherwise, 10 years from now, no one will agree to put money in the petroleum business except it comes from your cash flow."
List of oil-producing states in the north
According to DailyTrust, NNPC has consistently expressed its desire to discover oil in other parts of the country aside Niger Delta states.
In its frontier exploration services activities, NNPC earmarked prospective states where oil was expected to be discovered including Niger, Nasarawa, Sokoto, Borno, Yobe, Adamawa, Bauchi, and Gombe.
So far, only Bauchi, Gombe, Nassarawa, and Kogi states have recorded success in oil discovery in the north.
In 2022, Kogi State received its first derivation allocation as an oil-producing state, making it the first northern state to enjoy such privilege in the country.
While drilling of crude oil at the Kolmani field, which is lapping on the border of Bauchi and Gombe states has also begun.
FG says Port Harcourt refinery ready, sets production date
Meanwhile, in another report, the Federal government of Nigeria has revealed the date for the completion of the Port Harcourt refinery
In 2021, NNPC during the award of the repair works contract to an Italian firm, Tecnimont promised 18 months of completion
The Port Harcourt refinery is now set to have its first production in the next two months
Source: Legit.ng