Debt Servicing Consumed 106% of Nigeria's Revenue in 2022 as FG Plans N1.7trn New Borrowing in 2023
The Nigerian government spent 106% of its total revenue on debt servicing in 2022
The amount represented about N5.65 trillion used to service the nation's debt for the period
Also, the government said it has recorded a revenue shortfall of N1.46 trillion in the first half of 2023
The federal government spent a whopping N5.65 trillion on debt servicing, representing 106% of the country's total revenue generated within the same period.
Figures from the Budget Implementation report revealed that the Federation Account Allocation Committee (FAAC) received a total revenue of N3.63 trillion and N1.67 trillion from independent revenue sources.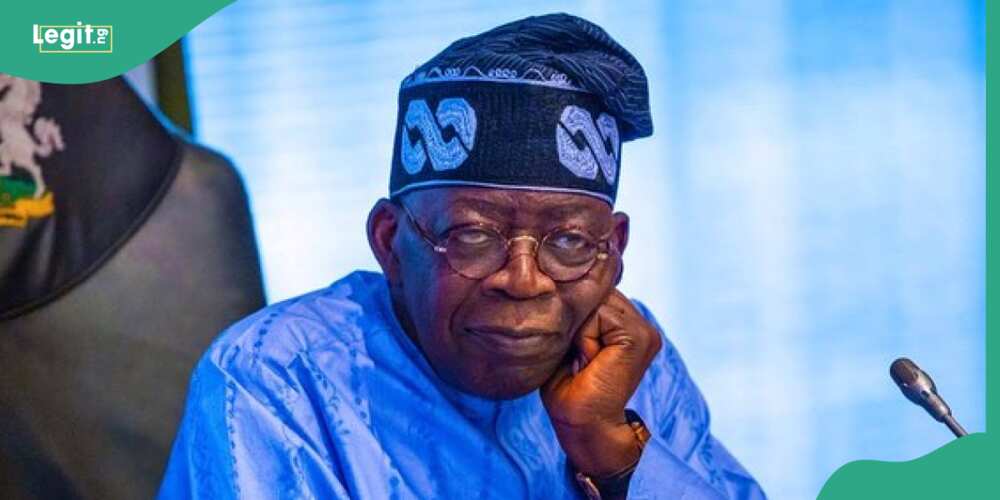 Ninety-five per cent of revenue in 2023 was used for debt servicing
According to BusinessDay, the figure indicates a decline from N11.045 trillion in revenue in the 2022 approved budget.
Conversely, the total expenditure of the Nigerian government stood at N14.63 trillion, which led to a shortage of N9.30 trillion. The amount also decreases compared to the N21.82 trillion expense in the approved budget.
An analysis of the total spending showed that transfer accounted for N810.12 billion, recurrent debt accounted for N5.03 trillion, capital spending consumed N3.13 trillion, and N1.24 trillion spent on the capital development fund.
Non-debt recurrent expenditure included:
Personnel costs at N3.49 trillion.
Overhead costs at N371 billion.
Other service-wide votes at N715 billion.
The CRF pension is N387 billion.
The Nigerian government used almost all its revenue in the first half 2023 for debt servicing.
The figure shows that between January and June 2023, the total retained revenue of the Nigerian government was about N4.06 trillion, while it used N4.02 trillion on debt servicing within the same period.
Nigeria records revenue shortfall in the first half of 2023
Olumide Ayodele, technical assistant to the director-general of the Budget Office, revealed recently that revenues have remained low as out of N5.52 trillion targeted for the first half of this, only N4.67 trillion was generated, showing a shortage of N1.46 trillion.
Ayodele noted that of the total N4.067 trillion retained as revenue for the period, only N604.1 billion was generated from the oil sector, while non-oil revenue accounted for N1.14 trillion.
Company income tax and VAT accounted for N59.68 billion and N195 billion, respectively.
Customs' total revenue for the period amounted to N306.18 billion, with other revenues amounting to N2.14 trillion.
He said of the N7.76 trillion actual spending for the first of the year, N4.02 trillion was used for debt servicing and N2.28 trillion on personnel costs, including pension.
He stated that only N475.98 billion has been released for capital expenditure as of June 2023.
FG reveals there is room for more borrowing in the 2023 budget
The development follows the Director General of the Debt Management Office (DMO) statement, Patience Oniha, who said there was budgetary approval authority to borrow N1.7 trillion in foreign debt.
She said this at the Capital Market Solicitors Association (CMSA) 's 2023 Annual Business Summit in Lagos.
The development comes amid a report that Nigeria's total external debt increased from N49.8 trillion to N87.379 as of June 30, 2023.
Under the administration of President Bola Tinubu, Nigeria has borrowed over $1.95 billion from the World Bank.
Nigeria's debt service gulps N3.04 trillion as total debt stock hit N44.06 trillion
Legit.ng reported that the Nigerian government borrowed about N1.22 trillion between September and December 2022, bringing the country's total debt stock to N44.06 trillion.
With the present debt stock of N44.06 trillion recorded as of September 2022, Nigeria has spent N3.04 trillion to service external debts in nine months of this year, representing a spike of 23.4 per cent Year-on-Year from N2.46 trillion reported in nine months, data from the Debt Management Office (DMO) says.
An examination of the N3.04 trillion debt service payments shows that the federal government used N2.15 trillion to service domestic debts in nine months.
Source: Legit.ng