Amid N87trn Debt Stock, Tinubu's Government Fails to Service Chinese, Other Loans in 2023
The Nigerian government has not serviced any Chinese loans in the second quarter of 2023
Findings revealed that the Nigerian government only serviced two debt obligations in the period under review
The country's total debt to China stands at $4.34 billion as of June 2023
The Debt Management Office (DMO) has revealed that Nigeria's total external debt increased from N49.8 trillion to N87.379 as of June 30, 2023
The DMO disclosed this in a statement on its website.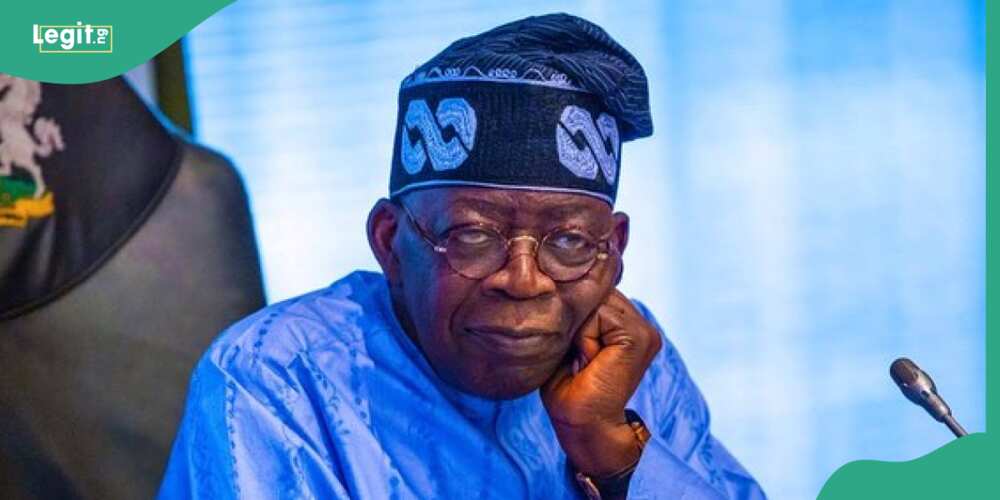 Nigeria's external debts balloons to N87 trillion
The statement revealed that the total public debt containing Nigeria's external and domestic debts, including the 36 states and Abuja, amounted to N87.739 trillion.
PAY ATTENTION: Follow us on Instagram - get the most important news directly in your favourite app!
Punch reports that the agency added that the CBN's Ways and Means loans to the Nigerian government amounted to N22.719 trillion and would be included as a domestic debt starting June 2023.
The DMO statement read:
The Public Debt Stock for March 2023 does not include the FGN's N22.719 trillion Ways and Means Advances of the Central Bank of Nigeria, whose securitization was approved by the National Assembly in May 2023. The amount will be included in the FGN's Domestic Debt Stock from June 2023."
However, findings by Legit revealed that Nigeria's total debt servicing for the second quarter of 2023 amounted to $23.8 million.
The breakdown showed that the country paid $21,908,565.07 to the International Development Association (IDA) and $1,900,950.76 to the Islamic Development Bank as of June 2023, according to data obtained from the DMO's website.
Top five creditors to Nigeria
Further findings revealed that the country has accumulated an interest fee of $4 million to France (Agence Francaise Development) and $2.7 million interest owed to Germany (Kreditanstalt Fur Wiederaufbua).
Nigeria's debt to China in the period under review stood at $4.34 billion. In comparison, it owes $5.16 billion to about five countries, including France, China, Japan, India, and Germany, a report by TheCable said.
Nigeria pays $1.7 billion in debt servicing in six months
In a recent report, DMO said that the country has successfully paid $1.17 billion to service foreign debt commitments in the first half of 2023.
The information was revealed in the Export and International Payment data released by the Central Bank of Nigeria (CBN).
Legit earlier reported that the Nigerian government spent over 85% of its revenue servicing debt in February 2023.
President Bola Tinubu recently vowed to break Nigeria's over-reliance on borrowing for public spending.
He promised to end the resulting burden of debt servicing it places on managing Nigeria's limited government revenues.
Top 28 Nigerian state governors with highest debt in 2022, 11 leave massive debts for successors
Legit reported that about 28 governors who left office in May 2023 or sought re-election including the Minister of the Capital Territory have amassed about N5.8 trillion in sub-national debts.
The figures were based on the reports of the Debt Management Office (DMO) on sub-national debts.
Out of the 28 governors, 11 were eligible for re-election in March 2023.
Source: Legit.ng