Currency Outside Banks Rises to N2.2 Trillion in Nigeria as Cardoso Plans to End Old CBN Policies
The Central Bank of Nigeria has revealed that Currency outside the banking system has risen
The apex bank said Currency outside the banks hit a monthly high of N2.29 trillion in August
The figure is an uptick from the N2.2 trillion recorded in July this year as the Supreme Court halted the naira redesign policy
Data from the Central Bank of Nigeria (CBN) shows that currency outside banks increased monthly by N90 billion to N2.29 trillion in August 2023 from N2.2 trillion recorded in July.
Money outside banks had risen steadily since March this year when the Supreme Court halted the implementation of CBN's demonetization policy.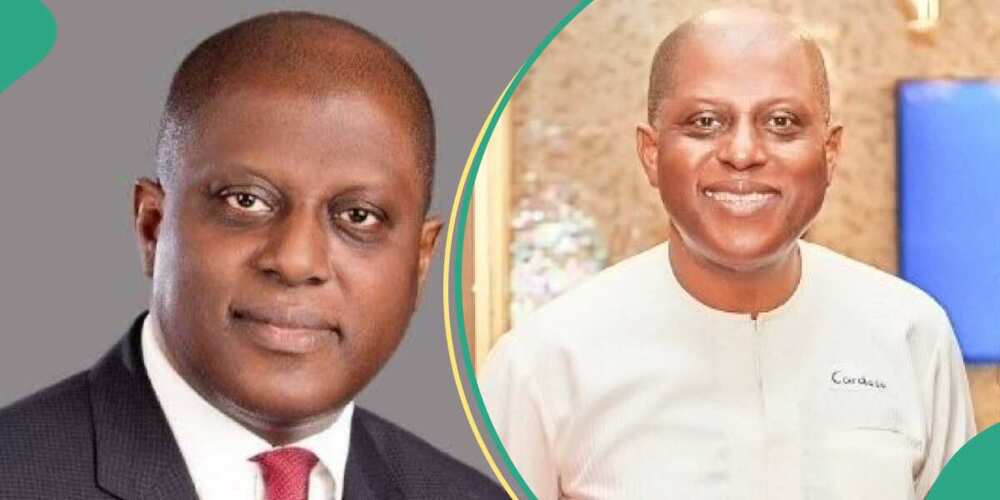 CBN withdrew N1.81 trillion from circulation in January
The naira redesign policy of the CBN saw the withdrawal of N1.81 trillion from Currency outside the banks and crashed money in circulation to N1.4 trillion in January 2023.
Vanguard reports that banks' credit to the government increased monthly by 0.62% from N32.2 trillion in July to N32.5 trillion in August.
Also, credit to the private sector increased by 1.1% to N54.7 trillion from N54.1 trillion.
The development led to a 0.92% rise in net domestic credit to N87.3 trillion in August from N86.5 trillion in July 2023.
The New CBN governor promises bold monetary reforms.
Meanwhile, the new CBN Governor, Olayemi Cardoso, has revealed that one of his primary objectives is stabilizing the naira, which recently hit N1,000 to a dollar.
Cardoso revealed during his public screening at the Senate on Tuesday, September 26, 2023, that he would abandon most of the policies of his predecessor, Godwin Emefiele.
Amon the policies, Cardoso said, is stopping the apex bank's multiple intervention programmes, such as the Anchor Borrowers Programme and the 100 for 100 policy.
Currency in circulation surpasses N2 trillion as new CBN Governor assumes duty, Faces N1k per dollar.
Earlier, Legit.ng reported that Currency in circulation in Nigeria spiked by N1.7 trillion following increased cash transactions.
Data from the Central Bank of Nigeria as of Thursday, September 21, 2023, shows that the currency in circulation hit about N2.7 trillion as of the end of August 2023.
In February 2023, the country had a mere N982.1 billion as currency in circulation following the naira redesign policy of the CBN.
Source: Legit.ng