Full List: Lagos, Kogi, Sokoto, Rivers, 6 Others Are Nigeria's Most Expensive States to Live
About 10 states in Nigeria emerged as the most expensive states to live in in the country based on the latest inflation figures
The development is due to the newly released inflation figures by the National Bureau of Statistics
The report indicates that Kogi, Lagos, and Rivers State recorded the highest food inflation in Nigeria
The newly released Consumer Price Index by the National Bureau of Statistics (NBS) shows that Kogi, Lagos, and Rivers States are some of the most expensive states to live in based on the latest inflation figures for August 2023.
Yearly, Kogi State led the pack with the highest all-items inflation rate at 31.50%, followed by Lagos at 29.17% and Rivers at 29.06%,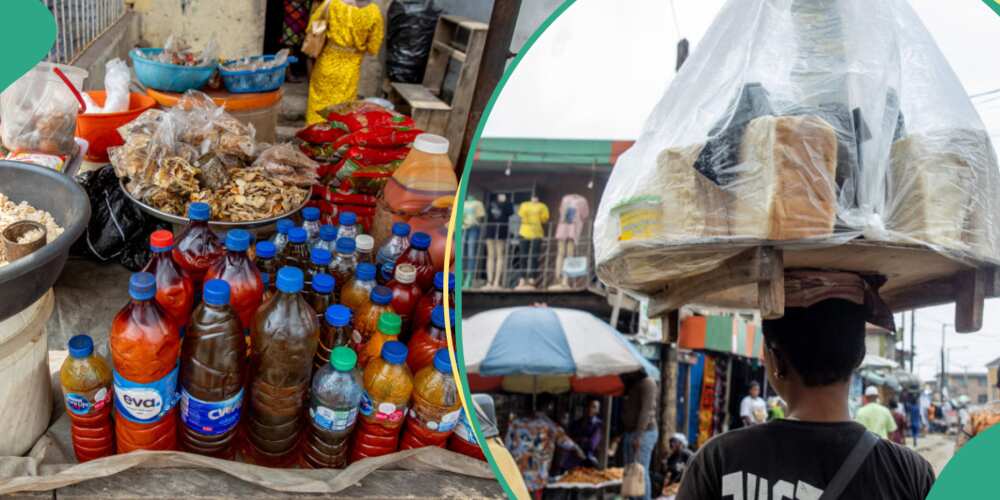 Sokoto, Borno, and others are the least expensive states
Sokoto, however, recorded about 20.91%, Borno at 21.77%, and Nasarawa at 22.25%, all saw the slowest increase in inflation yearly.
Monthly, Kwara, Osun, and Kogi States recorded the highest increase in inflation for August, while Sokoto, Borno, and Ogun States recorded the slowest inflation rates.
Food inflation for August 2023 showed a similar trend, with Kogi leading the pack with the highest year-on-year rise in food prices at 38.84%. Lagos came close at 36.04% and Kwara at 35.33%.
Sokoto recorded food inflation of 20.09%, Nasarawa at 24.35%, and Jigawa at 24.53% every year.
NBS reports that every month, Rivers, Kwara, and Kogi states recorded the highest spikes in food inflation, while Sokoto, Abuja, and Niger states recorded the slowest rise in food inflation.
According to the NBS CPI report, the rise in food inflation is due to significant prices in essential food items, including oil and fat, bread and cereals, fish, fruit, meat, vegetables, and potatoes.
Food prices, and transport costs are worst hit as inflation soars to 25.80% in August 2023
Legit.ng reported that Nigeria's inflation surged to 25.80% in August, according to the National Bureau of Statistics (NBS).
Nigeria's statistics body said that headline inflation surged to 25.80% compared to the July 2023 figure of 24.08%.
Per the NBS report, the inflation figures show a spike of 1.72% points compared to the July figure.
Source: Legit.ng