Nigeria's Debt Hits N49 Trillion Becomes 5th Most Indebted African Country to China
Nigeria's debt, both domestic and external, surged more than 33% in 2022 to stand at nearly N50 trillion
The Debt Management Office puts Nigeria's total debt at N49.93 trillion as of February 2023
Nigeria is the 5th most indebted country to China in Africa, with about $4.15 billion owed
By the time President Muhammadu Buhari exits office on May 29, 2023, he will be leaving a mountain of debt pegged at about N49.93 trillion, covering both external and domestic debt. The amount is nearly 300% higher than the debt he met in 2015.
Nigeria's total debt portfolio now stands at about N49.93 trillion, with the government borrowing N3.73 trillion in the last two months.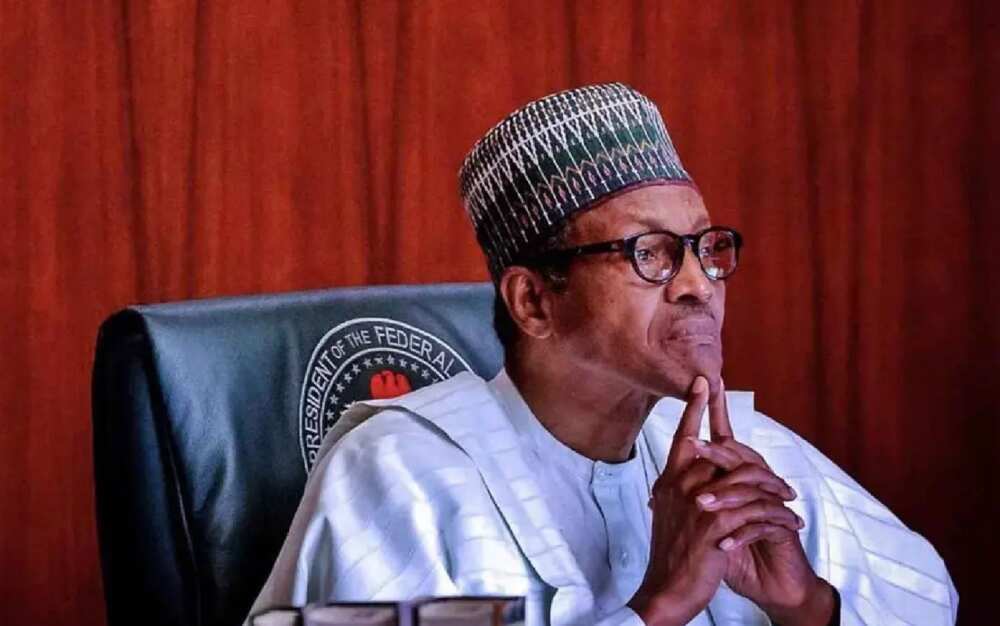 Nigeria borrowed more money in 2022 than any year in the last seven years
Data indicates that the Nigerian government raised N1.599 trillion in the fourth quarter of last year.
The Debt Management Office (DMO) stated that the federal government had raised N2.129 trillion from January to March 2023, a report by The Nation says.
An analysis of the debt indicates that Nigeria's domestic debts have surged to N30,643 trillion, mainly due to new borrowings of about N1.599 trillion in Q4 of 2022 and N2.29 trillion in the first two months of 2023.
The country's external debt went up to N18.282 trillion because of the fall of the naira.
Nigeria turns to domestic market following downgrades by rating agencies
The national debt for Q3 ending September 30, 2022, released by DMO, reveals that Nigeria had a total debt of N44.064 trillion, including domestic debts of about N26.916 trillion and external debts of N17.148 trillion.
The Central Bank of Nigeria (CBN) stated that the official exchange rate is N460.96 per dollar, meaning the acquisition of N1.13 trillion to the nation's converted foreign debts due to naira depreciation.
External debt increased from N17.148 trillion in Q3 of 2022 to N18.282 trillion.
The Nigerian government has continued to raise funds through the monthly issuance of common bonds, retail savings bonds, and treasury bills.
An analysis of the debt issuance indicated that about N852.926 billion were raised via the nation's Treasury Bills, N4.174 billion via the FGN Savings Bonds, and N741.55 billion via regular bonds and Sukuk releases in Q4 of 2022.
In January this year, the federal government raised N662.617 billion in Treasury bills and N633.03 via FGN Savings Bonds, which it introduced in 2017.
In February 2023, the federal government raised N1.189 trillion, including N770.56 billion via bond auctions, N4117 billion by Treasury Bills, and N1.271 billion by FGN Savings Bonds.
Total borrowings in February 2023 represent 26.4% more than N940.62 billion raised in January 2023.
The total debt issued in the last two months represents more 33% increase on the total debt issued in Q4 of 2022.
The Nigerian government has become more dependent on the domestic capital market as it is faced with downgrades by international rating agencies, which has negatively impacted its ability to raise funds on the global markets.
It has raised about N8.8 trillion in regular debt via the domestic market since the beginning of 2023.
Nigeria is 5th of the 10 most indebted African countries to China
However, recent data shows that Africa's largest economy is one of the most indebted countries in Africa to China at $4.15 billion.
Debts owed to China across the continent are a hotly debated topic, raising global concerns as big economies accuse the Asian giant of setting a debt trap for impoverished African countries.
China's loan accounts for 12% of Africa's private and public external borrowings, which have surged five times to $696 billion from 2000 to 2020, a BusinessInsider report says.
China remains a significant creditor to many African countries, but lending has declined recently.
The situation may be exacerbated in 2023, stifling the ability of African countries to raise needed funds to deliver on social and infrastructural developments.
The World Bank identified seven African countries as being in debt distress in 2022 due to the enormity of China's loans. Five countries are among the 10 most indebted African countries to China.
Top 28 Nigerian state governors with the highest debt in 2022, 11 leave massive debts for successors
Legit.ng earlier reported that about 28 governors leaving office in May 2023 or seeking re-election, including the Minister of the Capital Territory, have amassed about N5.8 trillion in sub-national debts.
The figures are based on the Debt Management Office (DMO) reports on sub-national debts.
Out of the 28 governors, 11 are eligible for re-election in March 2023.
Source: Legit.ng