Naira Rebounds on the Black Market Amid Slow Dollar Demands, Cash Scarcity
Naira has gained about 0.54% against the US dollar on the black market
Market survey shows that there has been slow demand for the US dollar
The development comes as cash scarcity continues in commercial banks two weeks after the CBN reintroduced old naira notes into circulation
The Nigerian Naira gained massively on Monday, March 20, 2023, against the US dollar. The currency recovered by 0.54% as demand for the United States dollar thawed at the parallel market.
During trading on Monday, the naira was seen trading at N746 per dollar, higher than the N750 per dollar traded last week.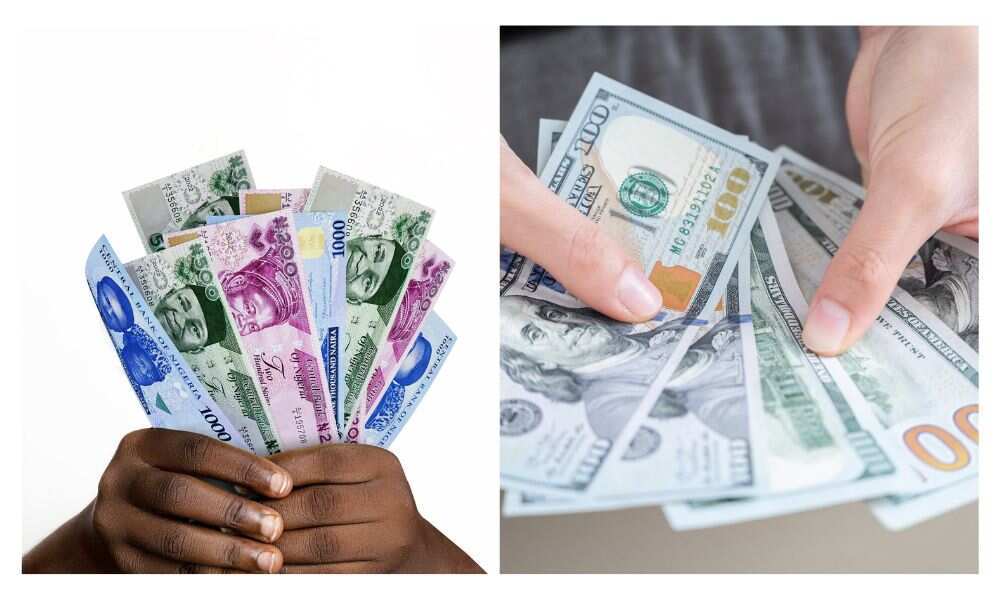 Demand for the dollar slows down
According to BusinessDay, traders said they had not seen an increased demand for the dollar since last week.
The report said the market is now thawing as Nigerians battle cash scarcity due to the naira redesign policy of the Central Bank of Nigeria (CBN).
On March 13, 2023, the CBN bowed to pressure caused by a Supreme Court order and reintroduced the old N200, N500, and N1000 notes into circulation.
Foreign exchange scarcity continued across the board as commercial banks announced they would cut personal travel allowance (PTA) and Business Travel Allowance (BTA) by 50%.
Naira scarcity continues in Nigeria
Meanwhile, cash scarcity continued in the second week after the CBN asked banks to begin dispensing old naira notes in compliance with the apex court's directives.
Vanguard reports that the scarcity of naira notes will continue much longer, stretching to weeks as factors restricting circulation persist.
The report adds that there is low deposit of the naira notes, causing limited supply from the CBN and unmet demands and backlogs by commercial banks.
Bank sources said that 98% of cash transactions last week were mainly withdrawals and fewer deposits.
Currency in circulation drops to an all-time low of N982 billion
Legit.ng reported that the Central Bank of Nigeria (CBN) had reduced cash in circulation to an all-time low of N982 billion, representing 235.03% at the end of February.
The amount shrunk from N3.29 trillion at the end of October 2022 as the CBN's aggressive naira mop-up and redesign policies took centre stage.
Source: Legit.ng