Presidency Insists Nigeria is the Best African Country for Investment Despite Insecurity, Gives 5 Reasons
The presidency has defended Nigeria's place in a recent investment ranking published by Rand merchant bank
Nigeria was ranked 14th on RMB's list of top attractive countries for investment in Africa for 2021
The presidency has dismissed this, claiming that Nigeria is still the best place for investors to grow their wealth
The presidency has again reiterated that Nigeria remains the best country for investment in Africa regardless the insecurity challenges.
Femi Adesina, the special adviser on media and publicity to the president, made the statement during an interview on Channels Television.
According to him despite the insecurity challenges (Boko Haram insurgency, Herdsmen crises, Kidnapping) bedeviling Nigeria, it will not stop foreign investors from coming into the country to do business.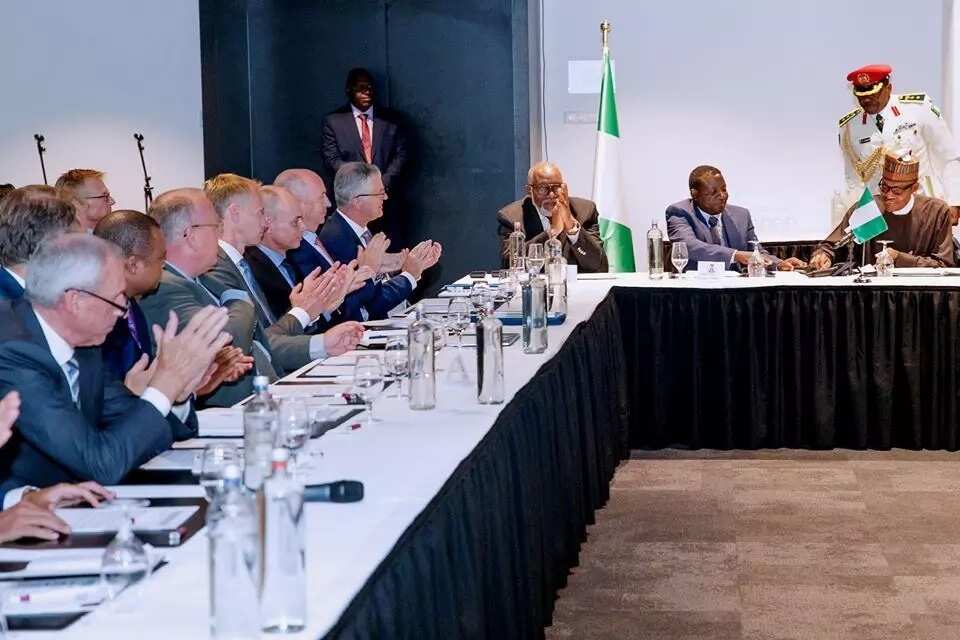 He also stressed that real investors know that it is within challenging areas that vast opportunities abound.
Adesina was speaking on the benefit of President Muhammadu Buhari's four-day official trip to Dubai, the United Arab Emirates, where he attended the Expo 2020 Dubai.
The event was aimed at creating an environment for Nigerians to join over 190 countries to forge true and meaningful partnerships.
Speaking further Adesina said the president is right when he said that Nigeria is Africa's most viable investment destination.
When asked if investors will be willing to come and invest in Nigeria despite the current security challenges, Adesina said:
"If you were thinking like an investor, you would realize that it is preferable to invest in troubled places." Because when you invest in problematic regions, you enter at extremely attractive rates due to the problems, and when those challenges are overcome, you will make a lot of rapid returns on your investments.
"Remember those who invested in telecommunications at a period when Nigeria wasn't even a particularly appealing place. We were subject to military rule. Do you know what they get today, 20 to 22 years later? Because they are committed investors."
He noted further that real investors could see beyond the façade, so they knew this was a place to go into because they saw the future.
"If you begin to see with the eyes of an investor, you will know that it is in time of challenges that you need to go certain places and invest."
The presidential aide also listed other things that the federal government has put in place to attract investors to the country.
This includes according to Adesina, the provision of infrastructure, ease of doing business, and business-friendly policies that will enhance business opportunities.
He continues:
"All the things that conduce to investments are being done in Nigeria. One is infrastructure. Infrastructure will promote and enhance investments. Another one is the rel¬evant laws. Nigeria has been changing all its laws. Ease of doing business, you know how many steps in the ease of doing business.
In fact a market of 200 million is heavy for any investor who is serious about making money. What I am saying is that investors see beyond now. They will know that yes, Nigeria has security challenges, but is that all there is to Nigeria? By no means! That is not all there is to Nigeria. There are other things in Nigeria that attracts investments.
On security
Adesina assured that it will be surmounted and be over soon as efforts are in place to see it happen and he believes investors know this.
He said:
"The challenges will not last forever. Security is an issue that will be solved and that is why the president told the investors that keep an open eye on Nigeria. Because these security challenges will be surmounted and we will get there."
We are ready for business
In a related story, Legit.ng reported that President Muhammadu Buhari was in France with his economic advisers to attract more international businesses to Nigeria.
Nigeria's economy is in desperate need of foreign investment as oil revenues continue to decline and the country's growth has to be accelerated.
Nigeria's foreign investment fell to $875.62 million in the second quarter of 2021, compared to $148.59 million in the same time the previous year.
Source: Legit.ng