"7,671 Deals": Investors React to Tinubu's Tribunal Victory as Dangote Loses Over N26bn in Hrs
The value of investments in the Nigerian capital market crashed by 0.07% at the close of trading on Wednesday
It is the first decline loss recorded this week as investors watched closely the outcome of the Presidential Election Petition Court (PEPC)
Nigeria's richest man, Aliko Dangote, also incurred a heavy loss of over N26 billion after yesterday's trading
Nigeria's stock market investors recorded over N27 billion loss on Wednesday, September 6, 2023, as the market reacted to the Presidential Election Petition Court (PEPC) judgment.
The PEPC in Abuja confirmed the victory of President Bola Tinubu of the All Progressives Congress (APC) in the 2023 presidential election.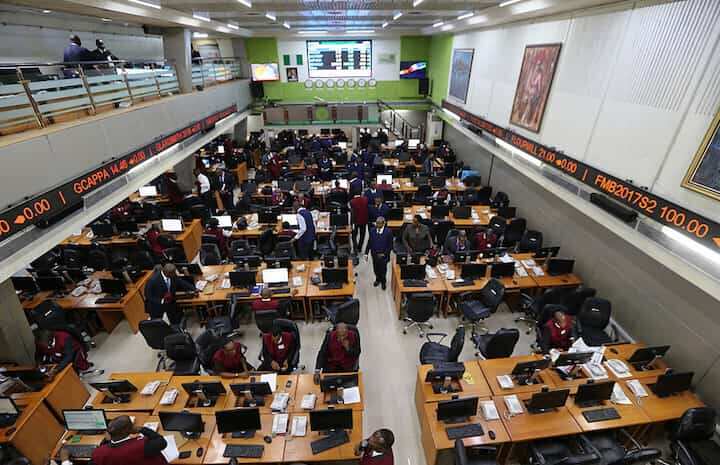 Market reacts to Tinubu's victory
Legit.ng's analysis shows that during trading activities, profit-taking dominated stocks like Vitafoam, Dangote Sugar and Champion Breweries.
This activity led to a negative close in the market on Wednesday, as the NGX ASI and market capitalisation dropped from the preceding day's highs of 68,334.68 points and N37.400 trillion to 68,286.28 points and N37.373 trillion, Punch reports.
Also, on Wednesday, trading ended with investors parting with N5.48 billion for 378.65 million shares in 7,671 deals.
This fell short of the N10.21 billion shareholders coughed out for 557.85 million in 9,818 deals the previous day.
How Nigerian stock market performed on Wednesday
Here is how the market performed on the day of Tinubu's tribunal victory.
Top gainers:
Guinea Insurance: It experienced the highest gain, with its share price increasing by 10%, moving from N0.30 kobo to N0.33 kobo per share.
Beta Glass: Its share price gained N4.25 kobo, closing at N47.15 kobo, up from its opening price of N42.90 per share.
Caverton: The share price of Caverton increased by N0.12 kobo, moving from N1.22 kobo to N1.34 kobo per share.
Oando: Oando's share price rose by N0.65 kobo, going from N6.70 kobo to N7.35 kobo per share.
Top losers:
Vitaform: The company was the day's biggest loser, shedding N2.50 kobo, dropping from N25 to N22.50 kobo per share.
Veritas Kapital: Its share price dropped by 7.69%, ending trading at N0.24 kobo from N0.26 kobo per share.
Linkage Assurance: Linkage Assurance lost 5.56%, closing at N0.85 kobo from N0.90 kobo per share.
Dangote Sugar: Dangote Sugar lost N3.35 kobo, dropping from N70 to N66.65 kobo per share.
International Breweries: Its share price dropped from N4.60 kobo to N4.40 kobo per share, losing N0.20 kobo during trading.
Top traded stocks:
Oando: Oando had the highest trading volume, with 83.52 million shares valued at N609.37 million.
UBA (United Bank for Africa): UBA traded 35.62 million shares worth N533.74 million.
Transcorp: Transcorp sold 26.65 million shares worth N177.69 million.
Access Corporation: Access Corporation traded 18.53 million shares valued at N321.08 million.
Omatek: Omatek sold 15.72 million shares valued at N9.43 million.
Dangote's wealth reacts
The drop in the market also affected Aliko Dangote's wealth, the richest investor on the Nigerian Exchange.
According to Forbes, Dangote's wealth plummeted by $35 million( about N26.40 billion) on Wednesday.
Dangote's total net worth currently stands at $11.8 billion, which ranks him as the 150th richest man in the world.
Zenith Bank chairman Jim Ovia makes over N13bn in 5 hours, buys more shares
In another report, Legit.ng revealed that Jim Ovia, the owner of Zenith Bank, has purchased additional shares in his bank.
The new shares were purchased after he made over N13 billion from President Tinubu's inaugural speech.
He made money between 9:30 and 14:30, the trading hours of the Nigerian stock market.
Source: Legit.ng