Zenith Bank Chairman Jim Ovia Pockets N13.6BN in 5 Hours From Tinubu's Inauguration Speech, Buys More Shares
Jim Ovia, the owner of Zenith Bank, has purchased additional shares in his bank
The new shares come after he made over N13bn from President Tinubu's inaugural speech
On every business working day, trading on the NGX begins at 9:30 a.m. and closes at 14:30; it lasts five hours
The chairman of Zenith Bank, Jim Ovia, has acquired additional shares in the bank, further cementing his position as the bank's biggest shareholder.
The move comes after Ovia made a significant profit of over N13.68 billion on Tuesday, May 30, 2023, following President Bola Tinubu's inaugural speech.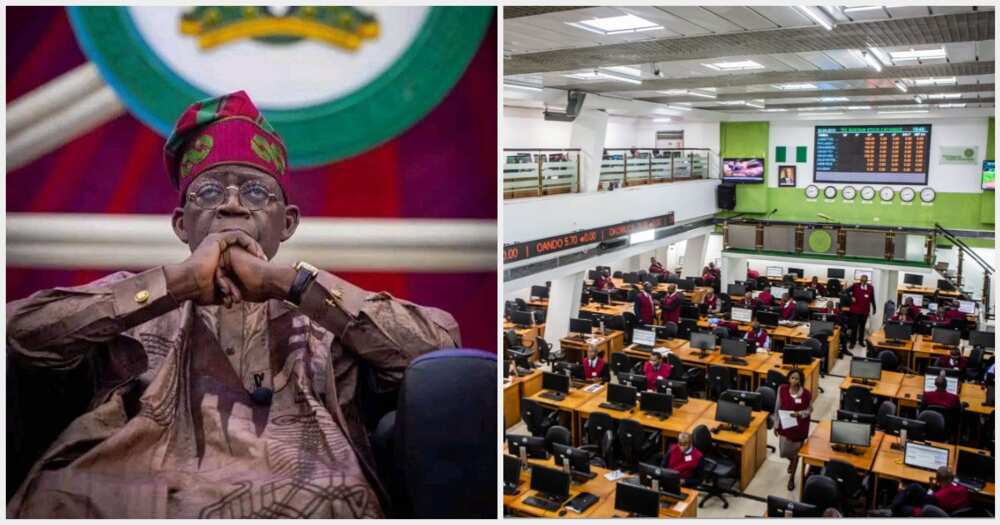 President Tinubu's speech, delivered on May 29, 2023, emphasised the importance of unifying the exchange rate and reducing interest rates to promote investment in Nigeria.
The following day, the speech was well-received by both local and foreign investors, leading to a surge in the stock market.
PAY ATTENTION: Follow us on Instagram - get the most important news directly in your favourite app!
Stock investors make over N1.5 trillion
Legit.ng reported that the market capitalisation experienced a substantial increase, rising from N28.845 trillion to N30.353 trillion N1.5 trillion take home for investors.
Zenith Bank, in particular, witnessed a rise in its shares from N5.79 per share on May 26, 2023, to N6.06 per share on May 30, 2023, the first trading day after President Tinubu's inauguration.
Zenith Bank's share price surge helped increase Jim Ovia's overall wealth.
Jim Ovia, who had opened Tuesday trading with the value of his 5.07 billion Zenith bank shares at N136.89 billion, saw the value of his shareholding in the bank increase to N150.58 billion by the end of the day's trading on March 30, earning a profit of N13.68 billion.
Jim Ovia reinvests profit
The next day, Wednesday, March 31, 2023, according to Zenith Bank's statement on the NGX signed by Michael Osilama Otu, Company Secretary, Ovia decided to acquire 5 million (5,000,000) of the bank's shares.
The new acquisition has increased his shareholding to 5.075 billion, positioning him as the undisputed highest shareholder.
The additional shares were purchased for an average of N28.916 per share in 10 different transactions.
Elumelu's wife buys more Transcorp shares
In a similar report, Awele Elumelu, the wife of Tony Elumelu, has bought N6 billion worth of shares in Transcorp.
The investment makes her the third-largest shareholder, which helps the family have a firm grip on the company.
Transcorp Group is one of Nigeria's leading Conglomerates with investments in the hospitality, power, and oil & gas sectors.
Source: Legit.ng