Ford reaches Canadian labor deal as US auto strike enters 6th day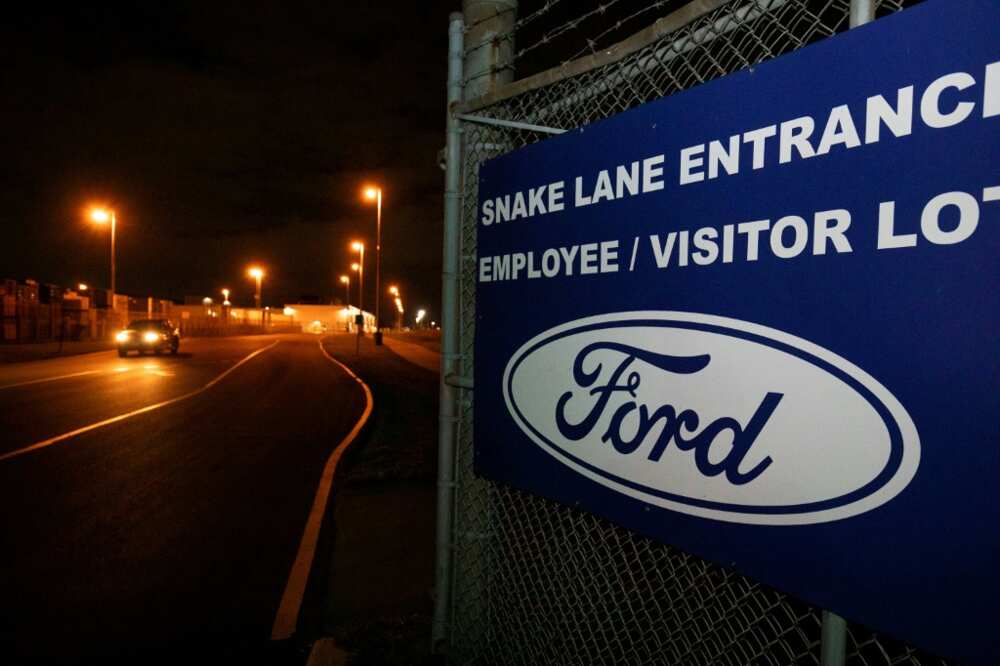 The Canadian auto workers union has reached a tentative agreement with Ford, averting a strike as the labor group's US counterpart eyes expanding its ongoing stoppage to more plants.
Unifor, which represents Canadian auto workers, said late Tuesday the agreement pertained to more than 5,600 Canadian Ford workers who stood poised for a potential walkout.
"We believe that this tentative agreement, endorsed by the entire master bargaining committee, addresses all of the items raised by members in preparation for this round of collective bargaining," said Unifor National President Lana Payne.
"We believe that this agreement will solidify the foundations on which we will continue to bargain gains for generations of auto workers in Canada," Payne said in a statement.
Payne has pursued a quieter and less confrontational strategy than United Auto Workers President Shawn Fain, who last week sent 13,000 UAW members out on strike at key Ford, General Motors and Stellantis plants in the United States after failing to reach a deal with the companies.
The collective agreement between Unifor and Ford had expired September 18 at 11:59 p.m. but Unifor agreed to a 24-hour extension to see if negotiators from both sides could finish off the tentative agreement.
PAY ATTENTION: Follow us on Instagram - get the most important news directly in your favourite app!
Unifor said it was withholding details about the agreement, pending ratification meetings with union members. But Payne earlier this week said Unifor was looking for substantial increases in pensions and wages.
Ford confirmed the tentative settlement but declined to discuss specifics of the proposed contract "to respect the ratification process," a company spokesman said in an email.
Fain has warned the UAW could expand its strike beyond the three plants currently striking in Michigan, Ohio and Missouri if the current negotiations don't yield any signs of progress by Friday morning.
Fain is seeking 40 percent wage hikes and other significant labor reforms, including the elimination of different pay tiers and the reinstatement of pensions for young employees.
The UAW strike marks the first time the union has called stoppages at all of Detroit's "Big Three" auto manufacturers.
However, unlike recent auto strikes, the union this time is using a targeted stoppage that leaves the vast majority of workers on the job.
Source: AFP