33 famous Asian actors making strides in Hollywood and beyond
Many Asian actors have made a name for themselves in the Hollywood scene, while some are well-established in the Bollywood film industry. The actors have starred in numerous Hollywood movies and TV series, gaining international fame and winning notable awards.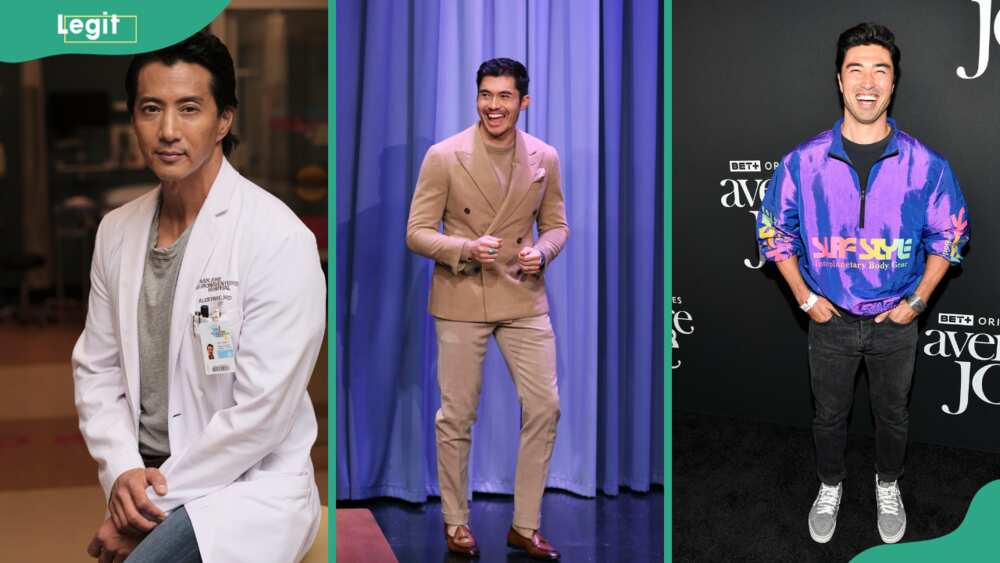 The entertainment industry has given many actors a chance regardless of their race, skin colour and age. One of the most required skills is talent and courage to do what is asked of you. The list of famous Asian actors captures some of the most talented, elegant and skilful actors in the industry.
Famous Asian actors
These actors possess an extraordinary ability to immerse themselves in their characters, breathing life into roles with depth, authenticity, and emotional resonance. Here is a list of Asian actors making strides in Hollywood and beyond.
1. Jackie Chan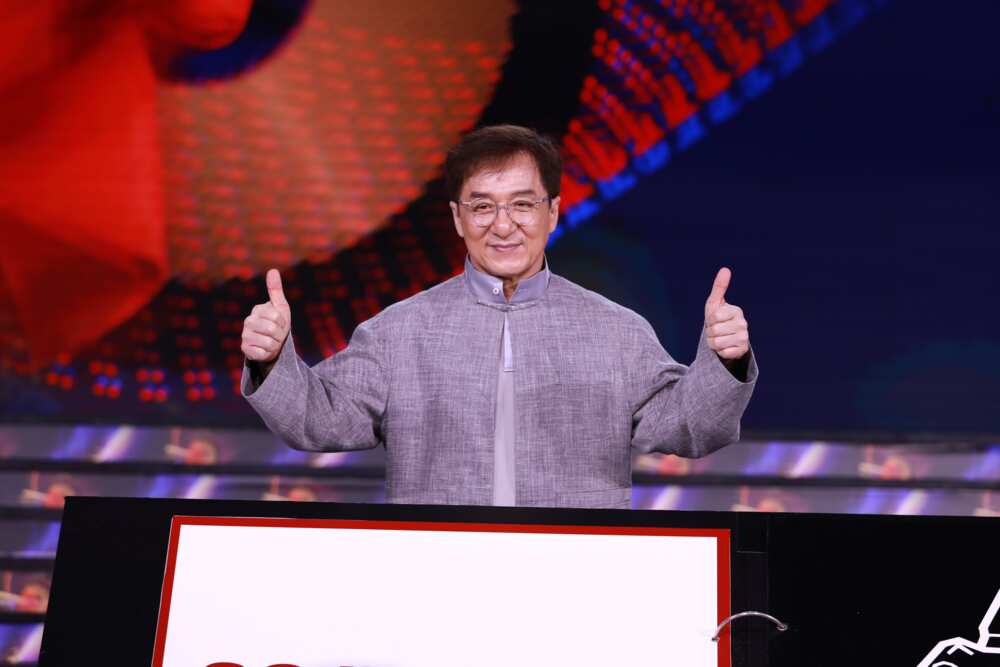 Jackie tops the list of most famous Asian actors in Hollywood. He is renowned for his exceptional martial arts skills and his unique style of combining comedy with martial arts in action films. He gained global recognition for films like Rush Hour, Shanghai Noon, The Tuxedo, and Drunken Master.
2. Henry Golding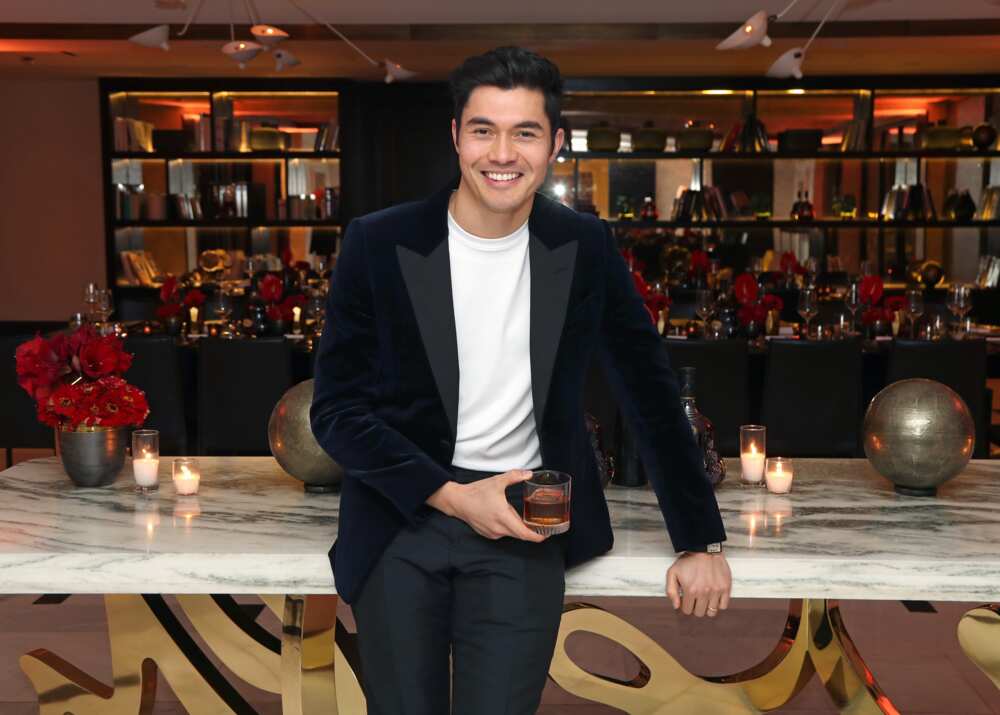 Henry Golding is a Malaysian television host, actor and model. He gained widespread recognition for his breakthrough role in the 2018 film Crazy Rich Asians, where he portrayed Nick Young. Since then, he has starred in numerous films, including Last Christmas and Snake Eyes.
3. Will Yun Lee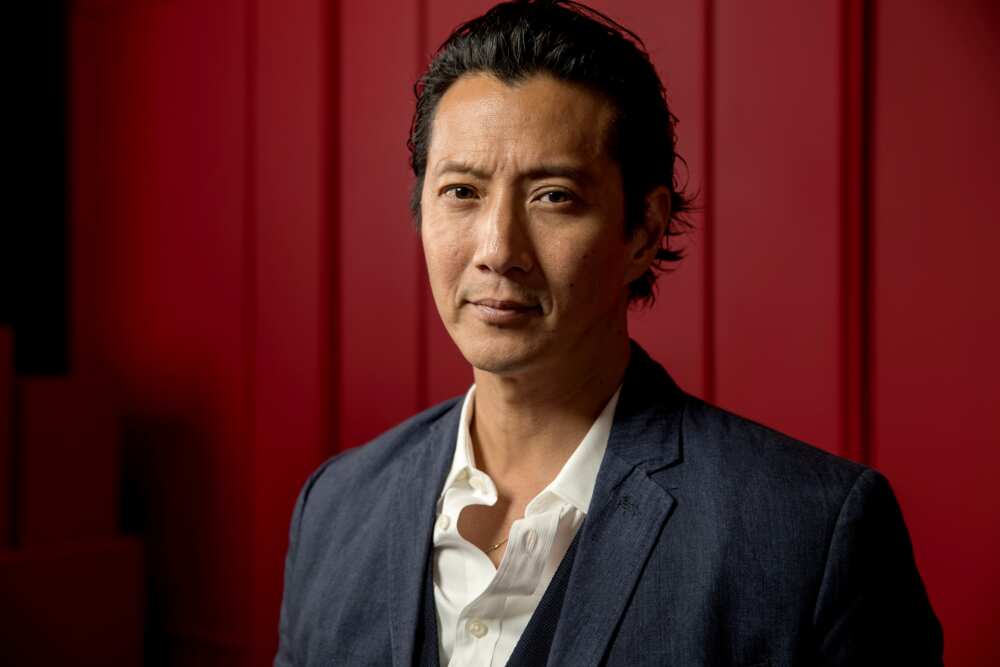 Yun Lee stands tall among the top Asian actors who have been featured in well-rated television series such as The Good Doctor, Altered Carbon, and Hawaii Five O. The actor has 79 acting credits under his name as of writing.
4. Daniel Dae Kim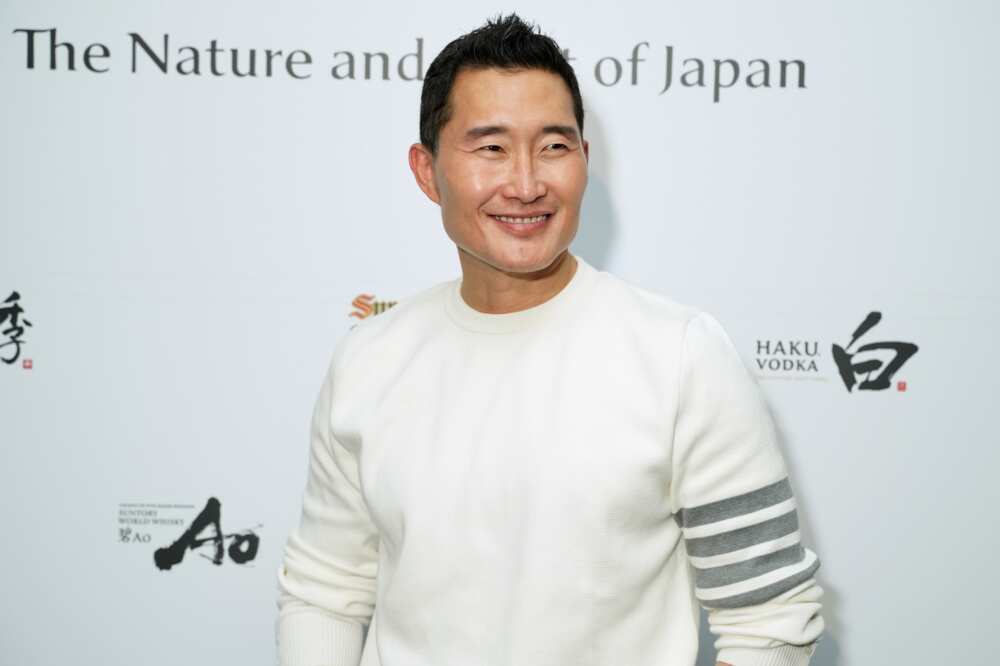 Daniel Dae Kim is a compelling ambassador for his Asian heritage in Hollywood. His roles in iconic series like Lost and Hawaii Five-0 have elevated the visibility of Asian characters, demonstrating the depth and complexity of their stories.
5. Ken Jeong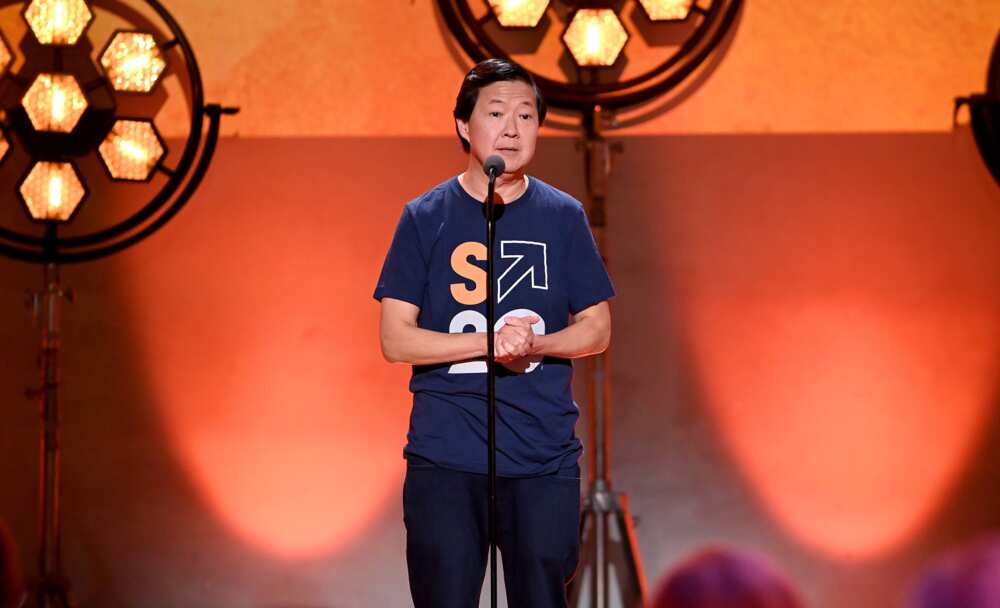 Ken Jeong is a trailblazing figure among Asian male actors over 40. His career has flourished over the years, proving that talent knows no boundaries of age or ethnicity. Some of his notable works include his role as Mr. Chow in the Hangover film series.
6. Rick Yune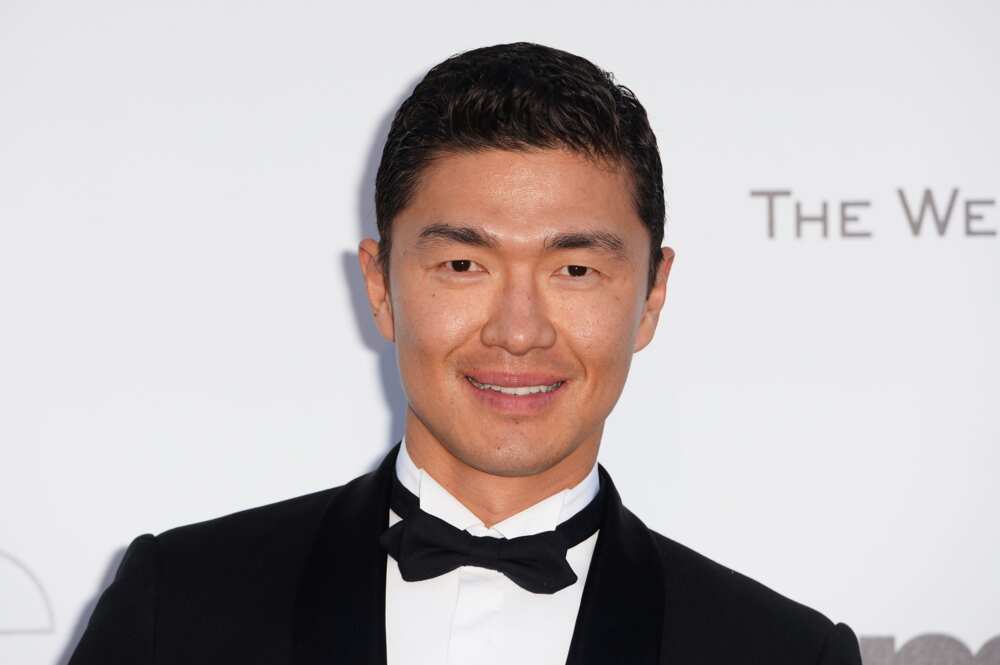 Rick Yune, a Korean-American actor, is well-known in Hollywood for his strong on-screen presence. Yune routinely gives compelling, powerful performances in movies like Die Another Day, The Fast and the Furious, and Olympus Has Fallen.
7. Simu Liu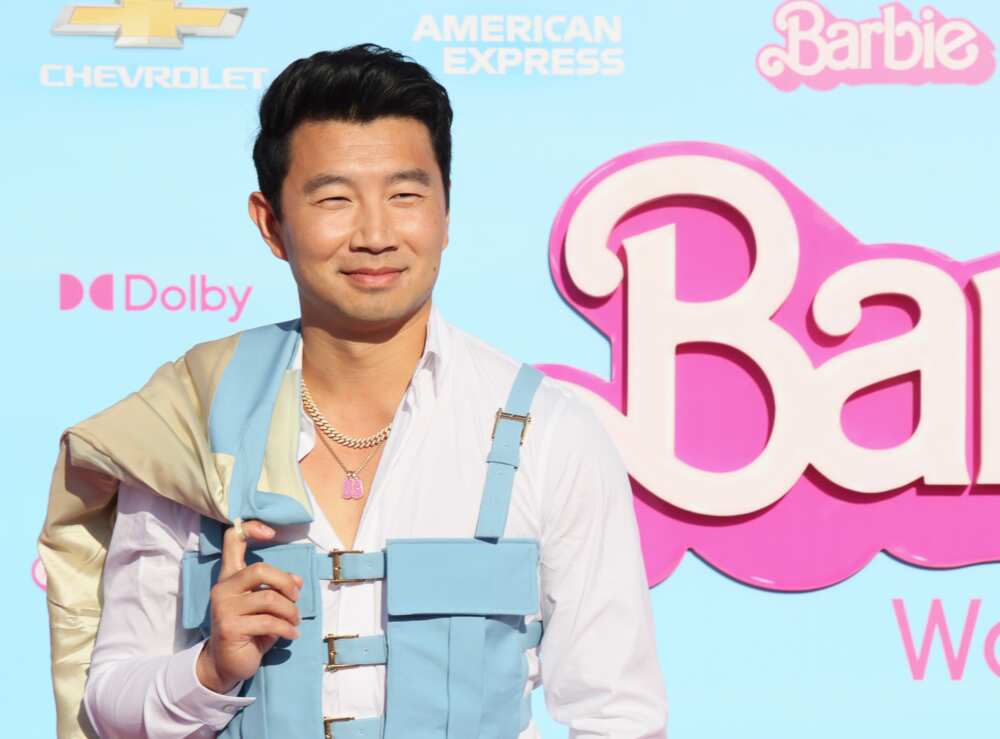 Simu Liu is a Chinese-Canadian writer, stuntman and one of the Asian actors in Hollywood. He was born on 19 April 1989 in Harbin, China, after which he moved to Canada at a young age. Liu gained widespread recognition for portraying Paul Xie in the TV series Blood and Water.
8. Tim Kang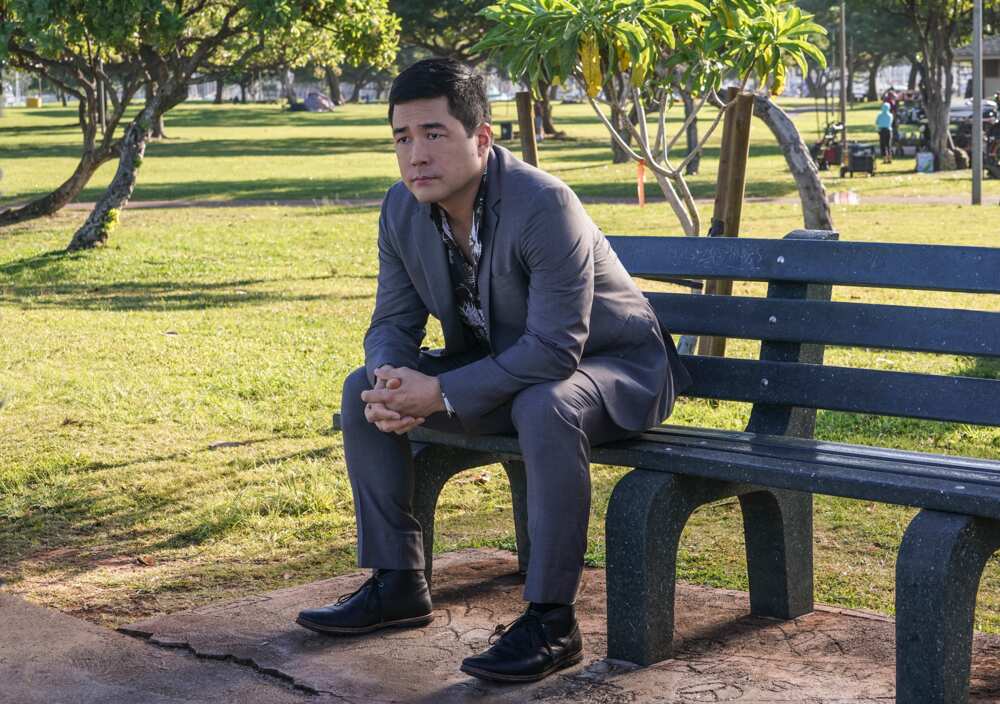 Yila Timothy Kang is an American actor of Korean descent. He won a nominee ward for the BTVA Video Game Voice Acting Award as the voice of Dogen in Mirror's Edge: Catalyst film. He gained widespread recognition for portraying Special Agent Kimball Cho in the popular TV series The Mentalist.
9. James Hong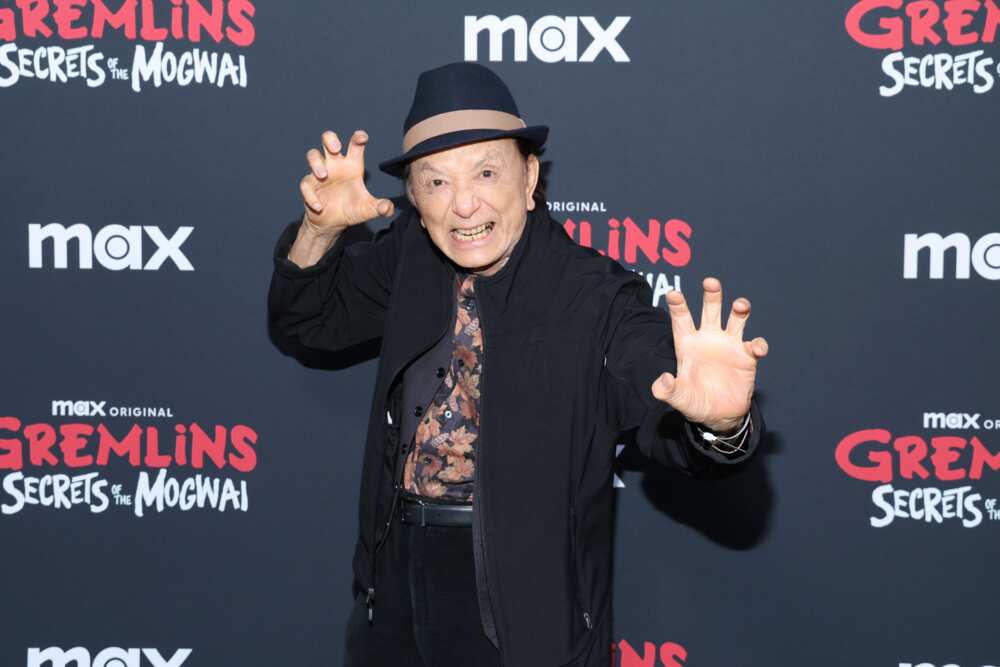 James Hong, born on 22 February 1929 in Minneapolis, Minnesota, is a legendary actor in Hollywood with a career spanning several decades. According to his IMDb page, he has been featured in over 455 films and TV series. He is among the most popular Asian actors with big roots in the Hollywood industry.
10. Daniel Wu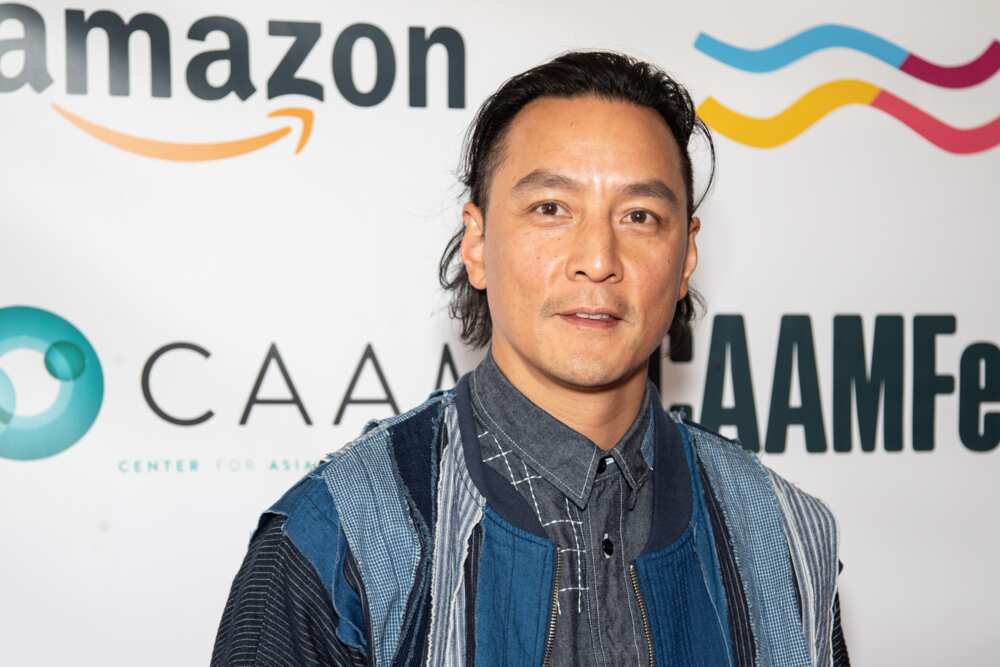 Wu is an actor and producer from Berkeley, California, USA. His remarkable career is a shining example of the growing influence of Asian actors in Hollywood. Some of his acting credits include New Police Story, Into the Badlands, and Warcraft.
11. Adhir Kalyan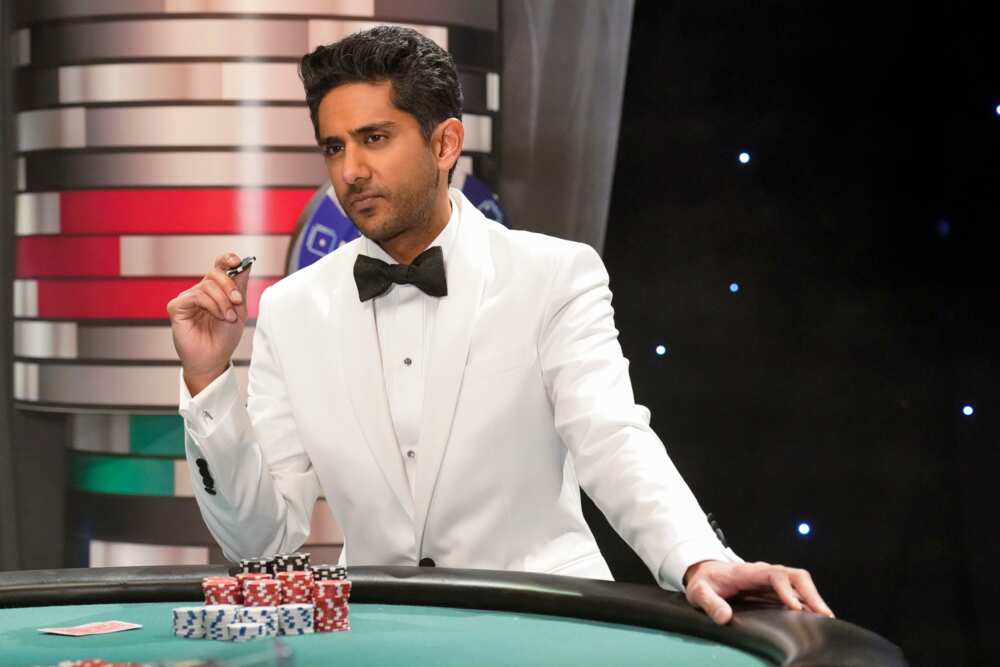 Born in 1983 and raised in Durban, South Africa, Adhir Kalyan moved to London to pursue an acting career. Kalyan's first leading role was in the CW's comedy series Aliens in America, where he played Raja. He is also known for his roles in television series like Rules of Engagement.
12. Daniel Padilla
He is a young, energetic and talented actor from Manilla, Philippines. Padilla has transcended boundaries and become a household name as one of the best young Asian actors in Hollywood. He is known for The Hows of Us, Barcelona: A Love Untold, and Crazy Beautiful You.
13. Harry Shum Jr.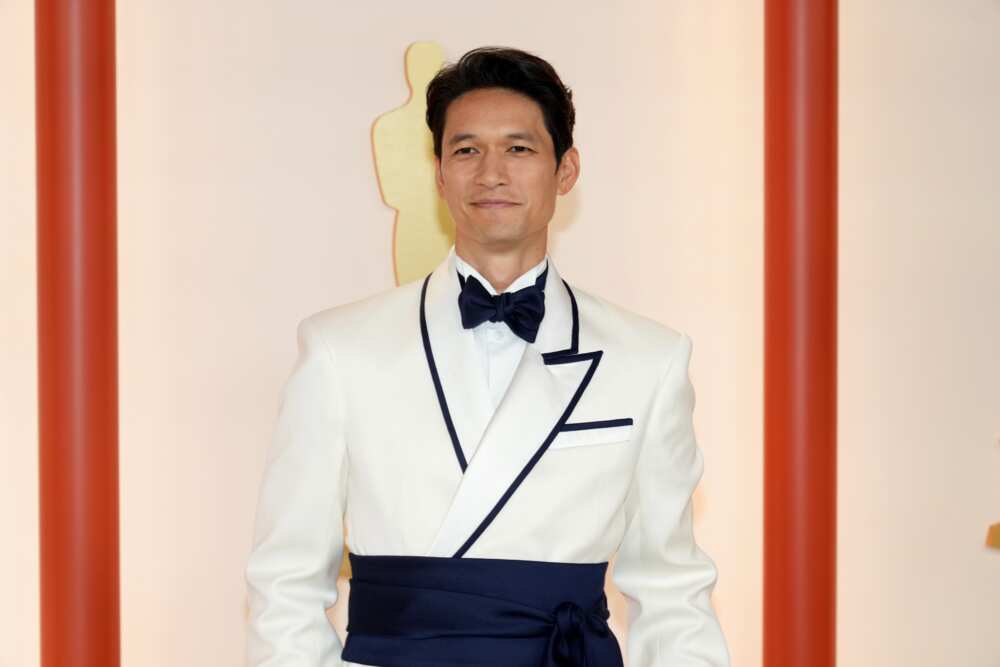 Harry Shum Jr. is among Asian actors in Hollywood who are doing great in their careers. He is best known for his role as Mike Chang on the Fox TV series Glee. His character as Mike Chang won him four nominee Screen Actors Guild Awards.
14. Steven Yeun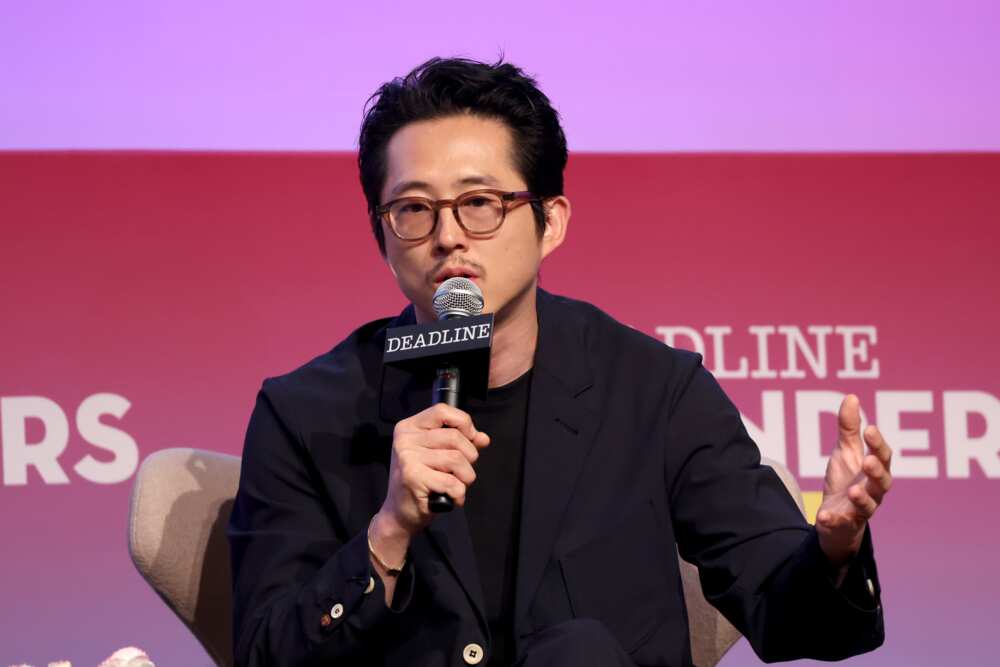 Steven Yeun is among the best Asian actors from Seoul, South Korea. He is well known for his role as Glenn Rhee in the popular television series The Walking Dead. Additionally, he has starred in the critically acclaimed 2018 film Burning, receiving widespread praise for good performance.
15. Choi Woo-Sik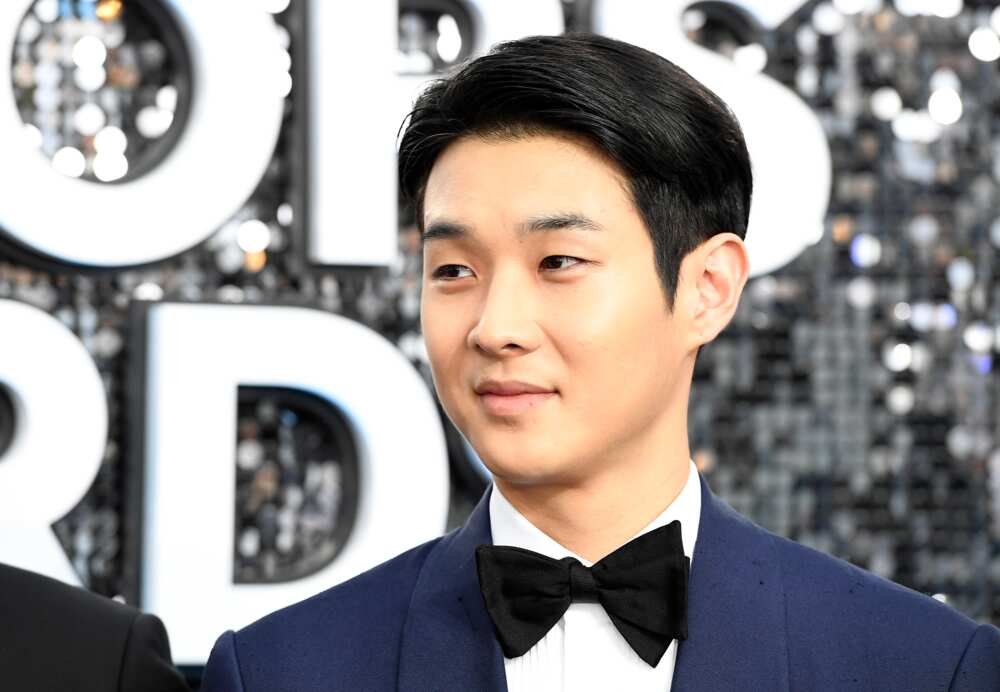 Choi Woo-Sik rose to prominence for his role as Yeong-jae in the acclaimed South Korean film Set Me Free. His other notable roles are Kim Ki-woo in Bong Joon-Ho's critically acclaimed film Parasite and Yong-Guk in Train to Busan film.
16. Lewis Tan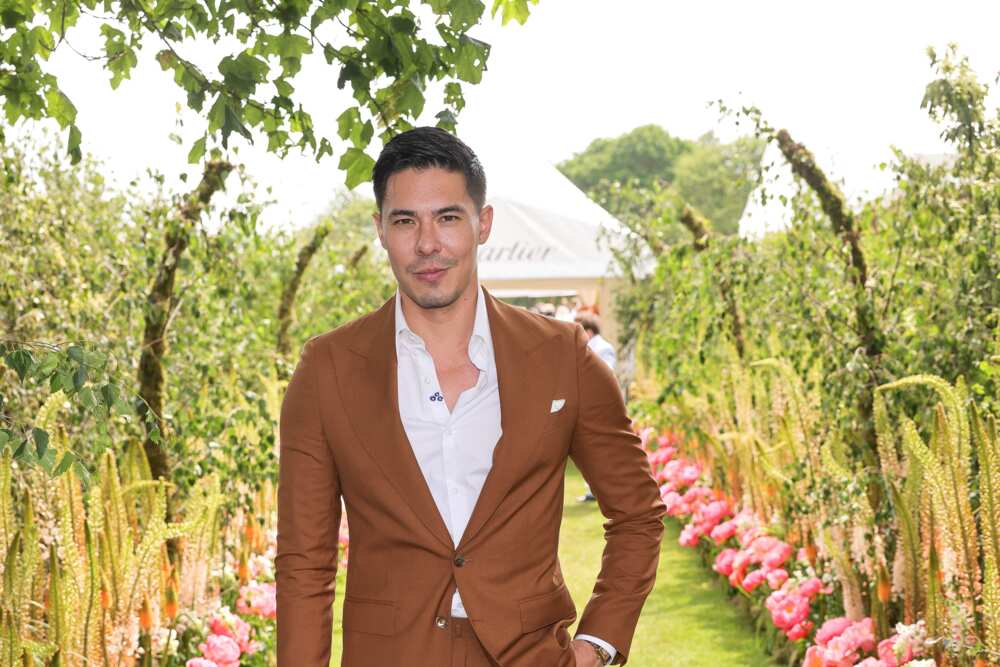 Lewis Singwah Tan is a British-born actor and martial artist of Asian descent from Manchester, United Kingdom. He is the son of a retired British fashion model, Joanne Cassidy, and a Chinese Singaporean martial artist, Philip Tan. Lewis boasts 33 acting credits under his name.
17. Rex Lee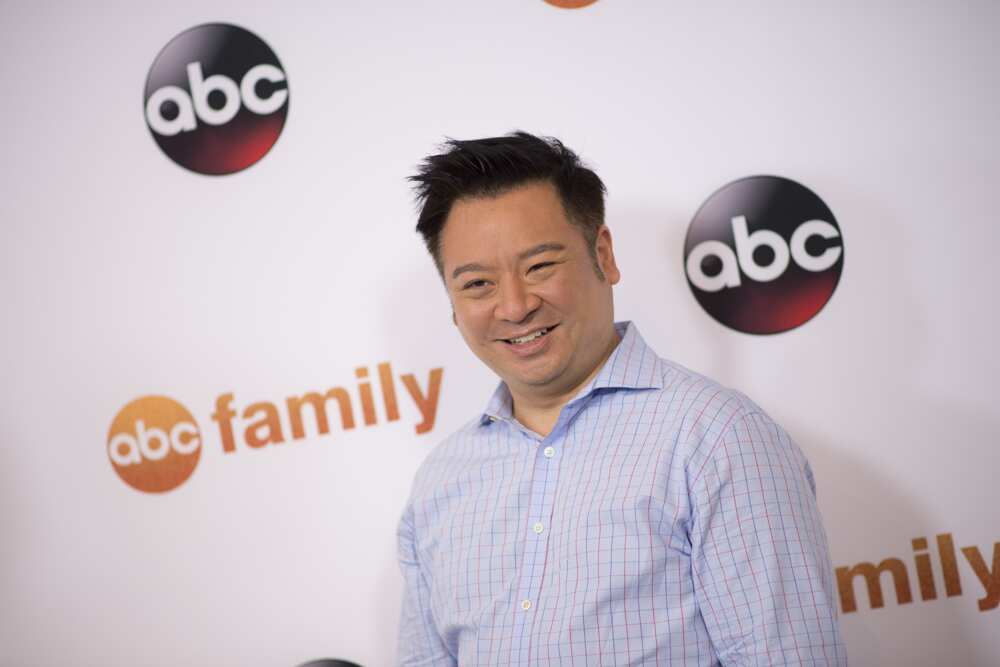 Lee is an actor, writer, and comedian known for portraying Lloyd Lee in the hit TV series Entourage. He has also featured in the Young and Hungry comedy TV series and the famous comedy series Fresh Off the Boat.
18. Manny Jacinto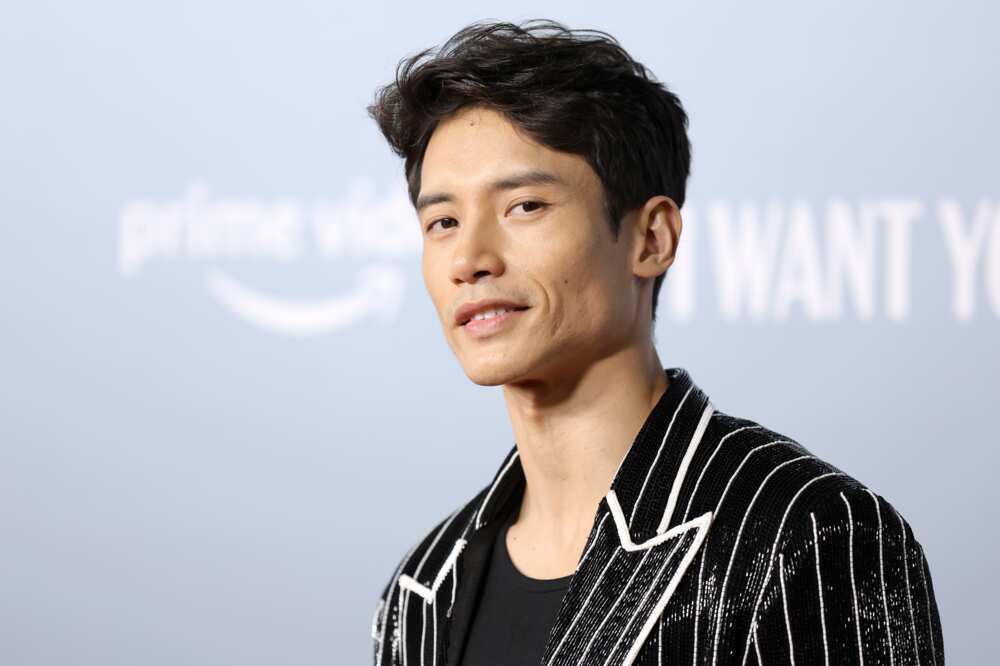 Manuel Luis Jacinto is a Canadian actor born in the Philippines. He gained widespread recognition for portraying Jason Mendoza in The Good Place. He is among the famous Asian male actors with versatile acting skills.
19. Chin Han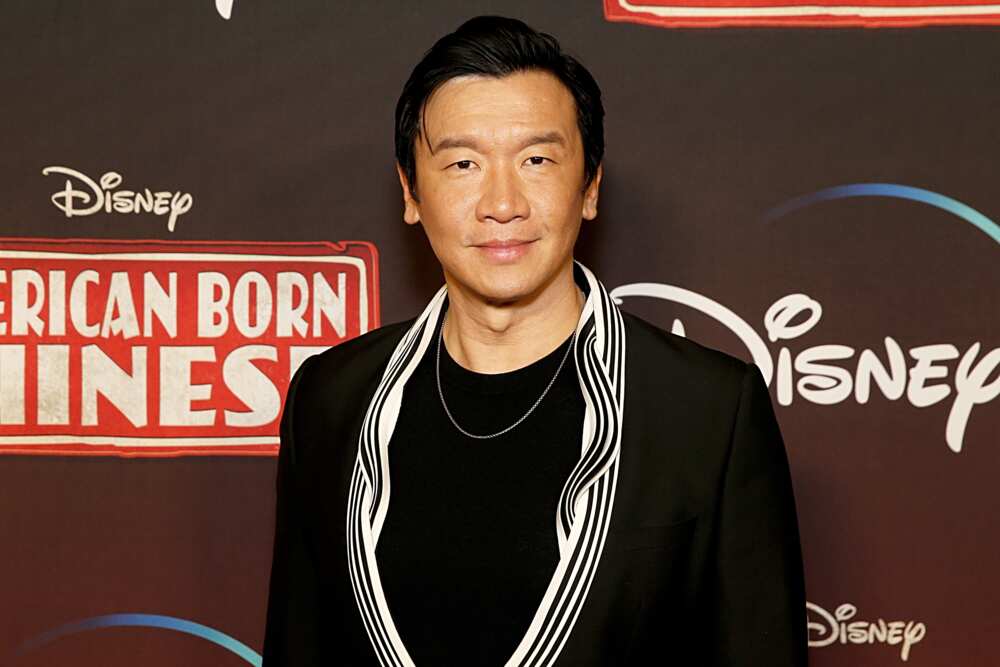 Chin Han stands out as one of the most famous Asian actors in the Hollywood industry. He gained recognition for his role as Lau in Christopher Nolan's The Dark Knight, which was a major international blockbuster. Additionally, he is known for The Blacklist, Skyscraper, and Mortal Kombat.
20. Bi Rain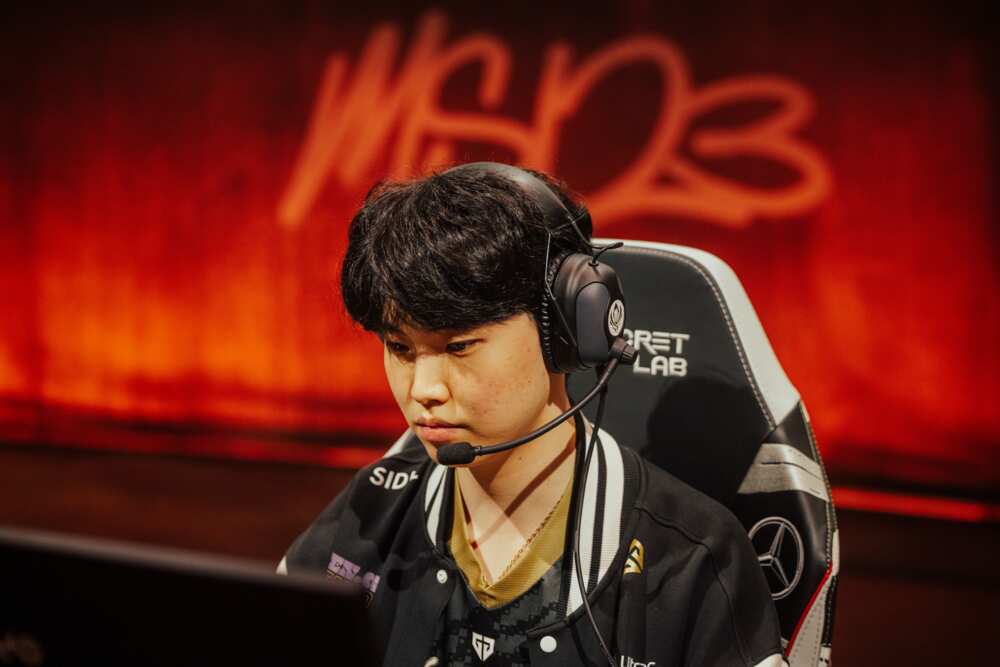 Bi Rain, whose real name is Jung Ji-hoon, is a renowned South Korean singer, actor, and entertainer. He features among Asian Hollywood actors with international recognition. Currently, he has won 10 awards in his career, including the KBS Drama Award.
21. Lei Wu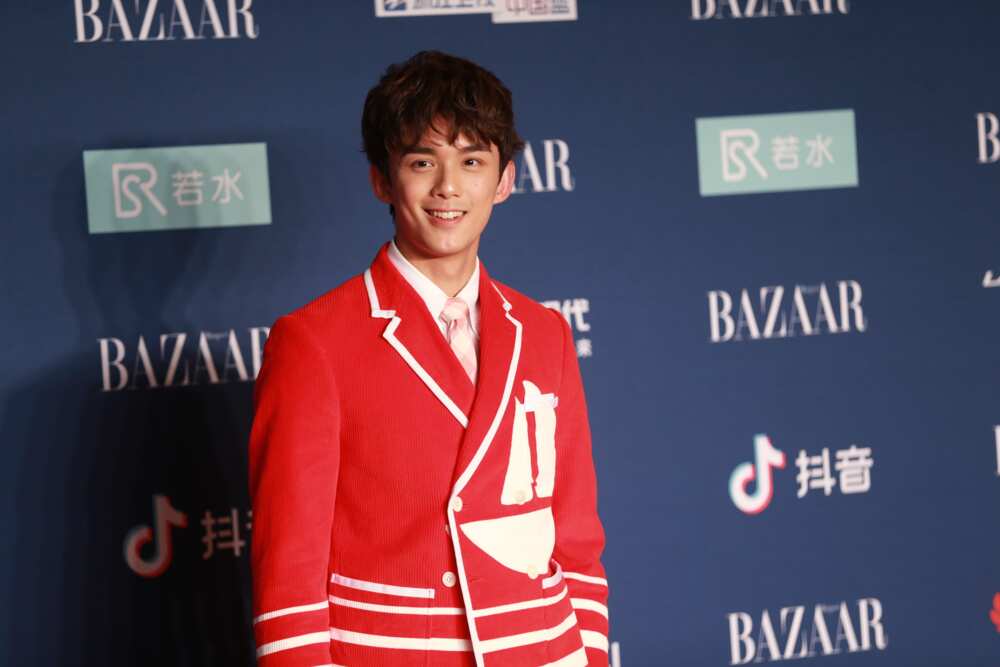 The Hollywood industry is currently giving Asian actors under 30 a chance to showcase their talents and skills. Lei Wu is a young actor born on 26 December 1999 in Shanghai, China. He has over 31 acting credits.
22. Chang Chen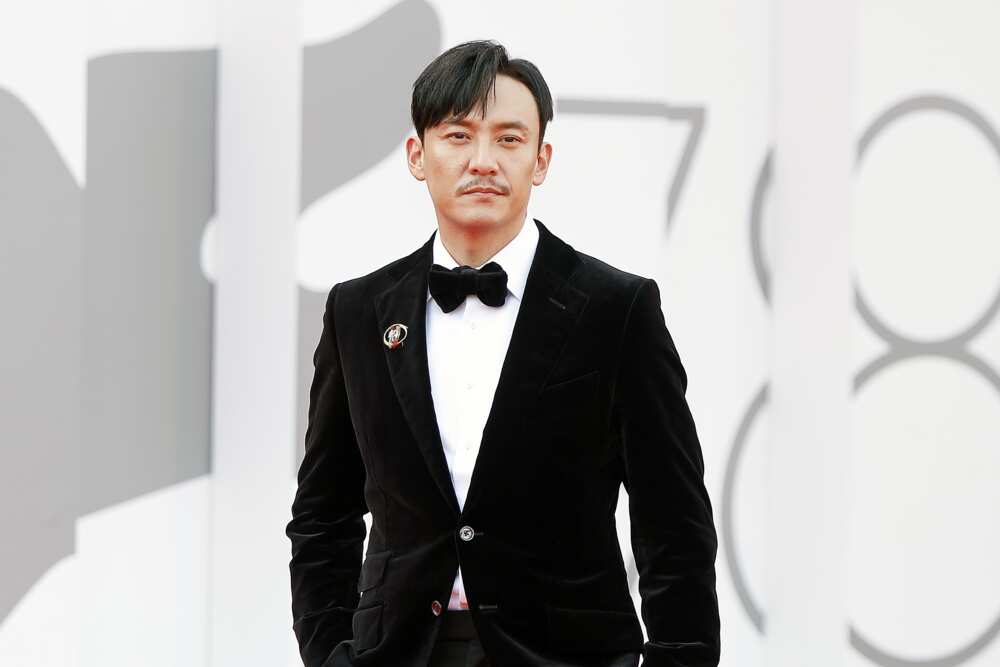 Chang Chen is a well-known Taiwanese actor who has gained international recognition for his work in martial arts films. He debuted his career in 1991 after taking the lead role as Xiao Si'r in A Brighter Summer Day movie.
23. Dev Patel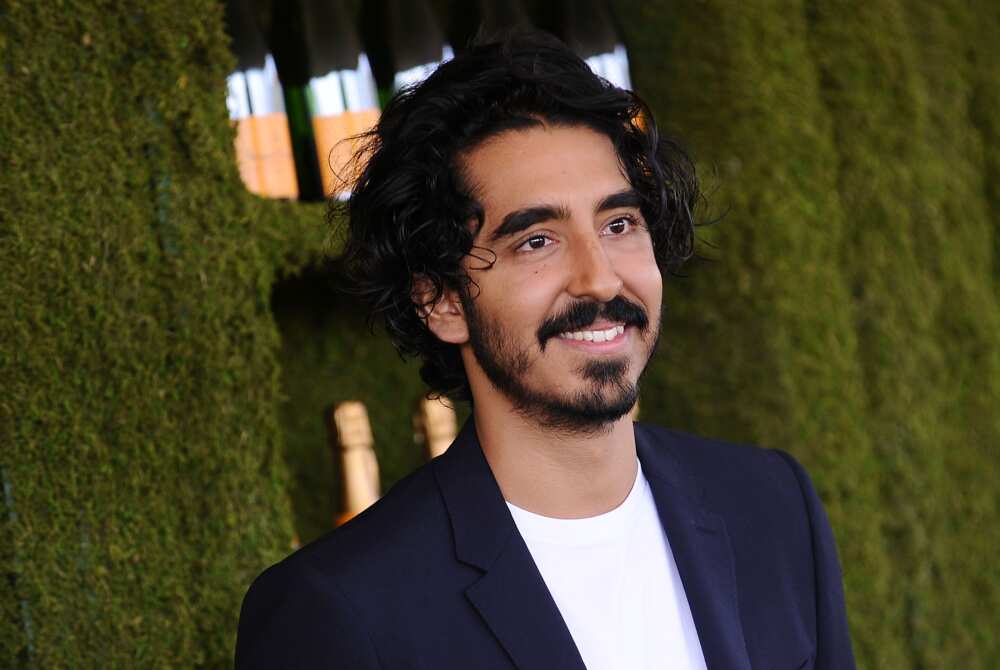 With his critically acclaimed movie Slumdog Millionaire, the British-Indian actor had a smashing success on the big screen. He is known for his leading performances in The Last Airbender, The Second-Best Exotic Marigold Hotel, and Lion.
24. Salman Khan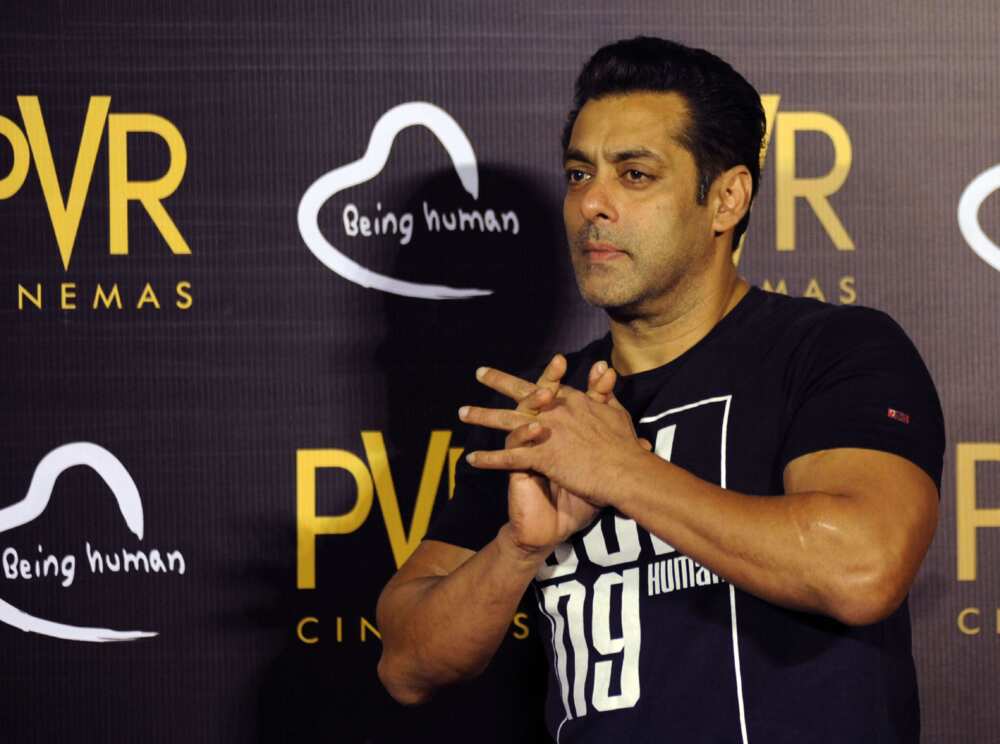 Abdul Rashid Salim Salman Khan was born on 27 December 1965 in Mumbai, India. He is an influential Indian actor, film producer, singer, and television personality. He is one of the top Asian actors in the Bollywood industry. Salman Khan gained widespread recognition with his leading role in the blockbuster movie Maine Pyar Kiya 1989.
25. Jet Li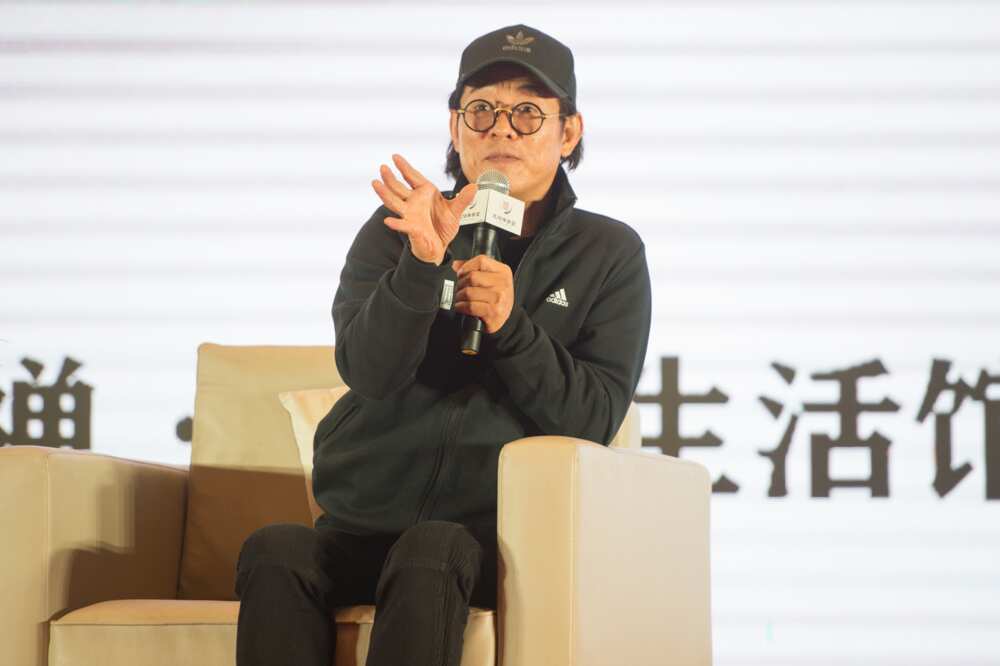 Jet Li is a renowned Chinese martial artist, actor, and film producer. Jet Li gained fame in China for his roles in films like Shaolin Temple. Later on, Jet Li gained an international breakthrough in his role as the villain in Lethal Weapon 4. Li has been honoured with several awards and nominations for his exceptional work in the industry.
26. Teo Yoo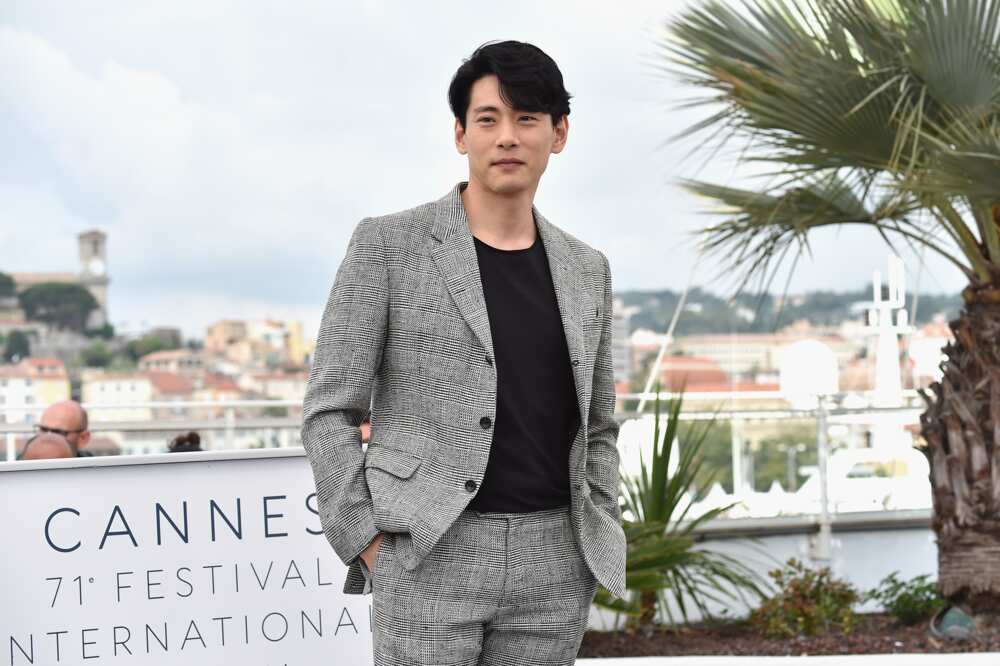 Teo Yoo was born and raised in Cologne, Germany. However, he is an actor of Korean descent, appearing in German and Hollywood movies. He is counted among Asian movie stars who are impacting the entertainment industry.
27. John Cho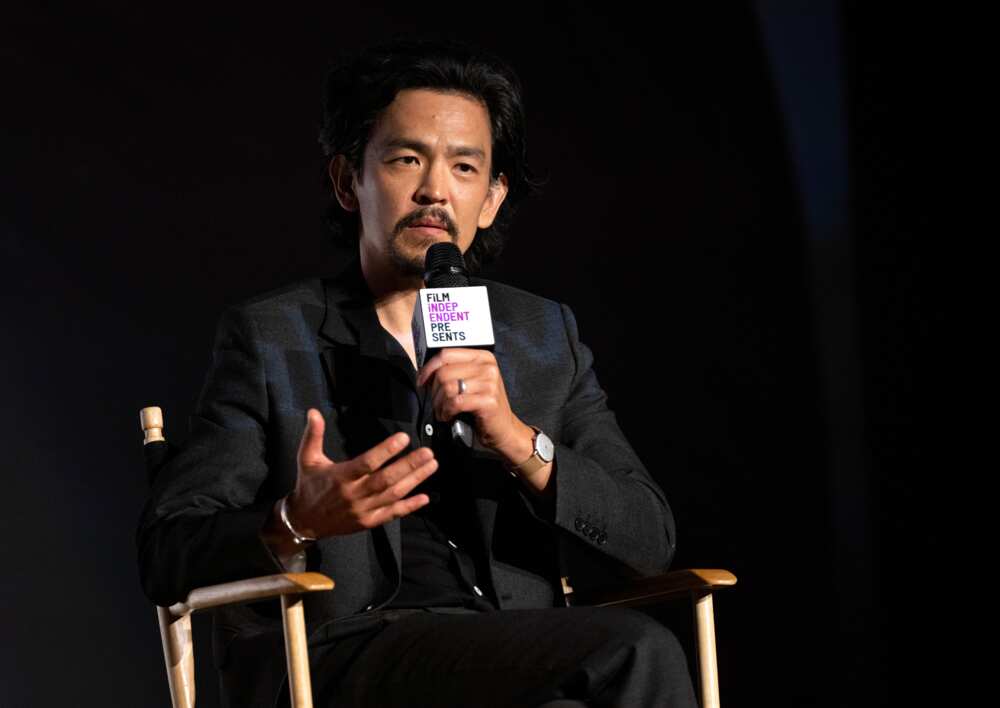 John Cho is a South Korean-born American actor born to a Christian father. The actor is known for his role as Harold Lee in Harold & Kumar Go to White Castle (2004) and Sulu in Star Trek Into Darkness (2013).
28. Ken Watanabe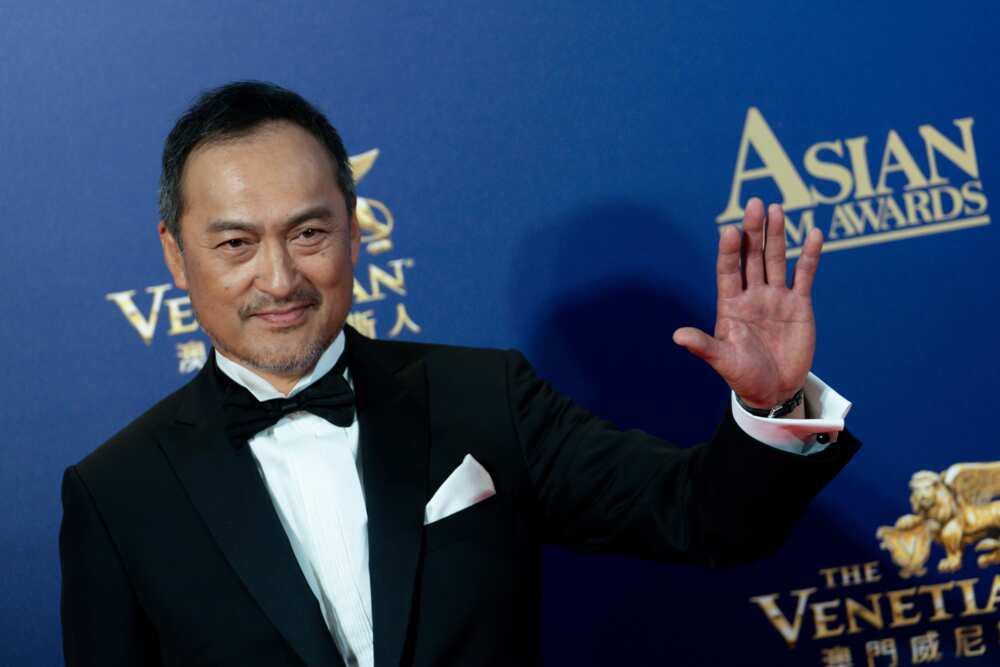 Hollywood has seen some of the best Asian actors over the years. Ken Watanabe is a great example of an Asian actor thriving in the entertainment industry. His acting career spans over several decades, with over 83 acting credits under his name.
29. Remington Hoffman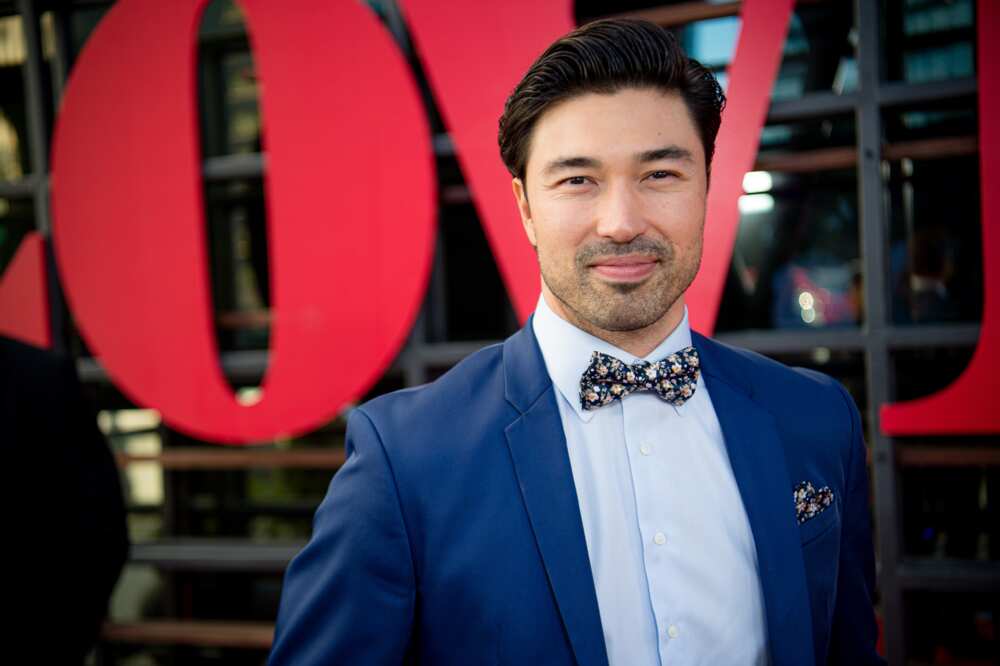 Remington Hoffman is an Asian American actor, director and producer born in Santa Cruz, California. Hoffman became famous for playing Bryce in Taylor Perry's television series Zatima. He has also been featured in Days of Our Lives and Agents of S.H.I.E.L.D.
30. Bobby Lee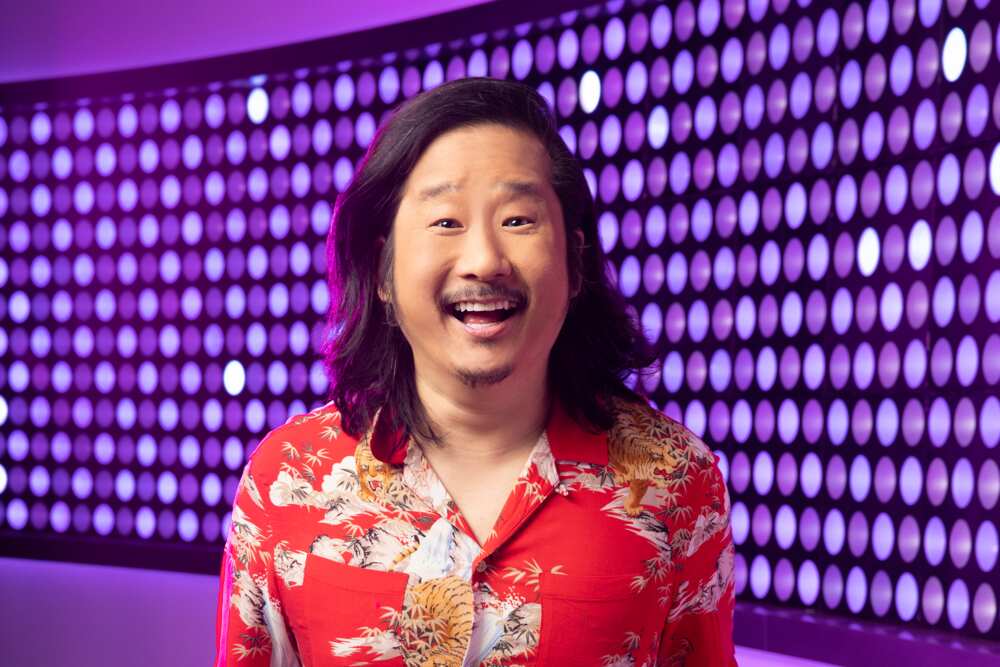 Lee is a comedian, actor and podcast host from San Diego, California, USA. He gained widespread recognition for his role in the sketch comedy show Mad TV, where he appeared from 2001 to 2009. He has also appeared in films like Pineapple Express and The Dictator.
31. Benedict Wong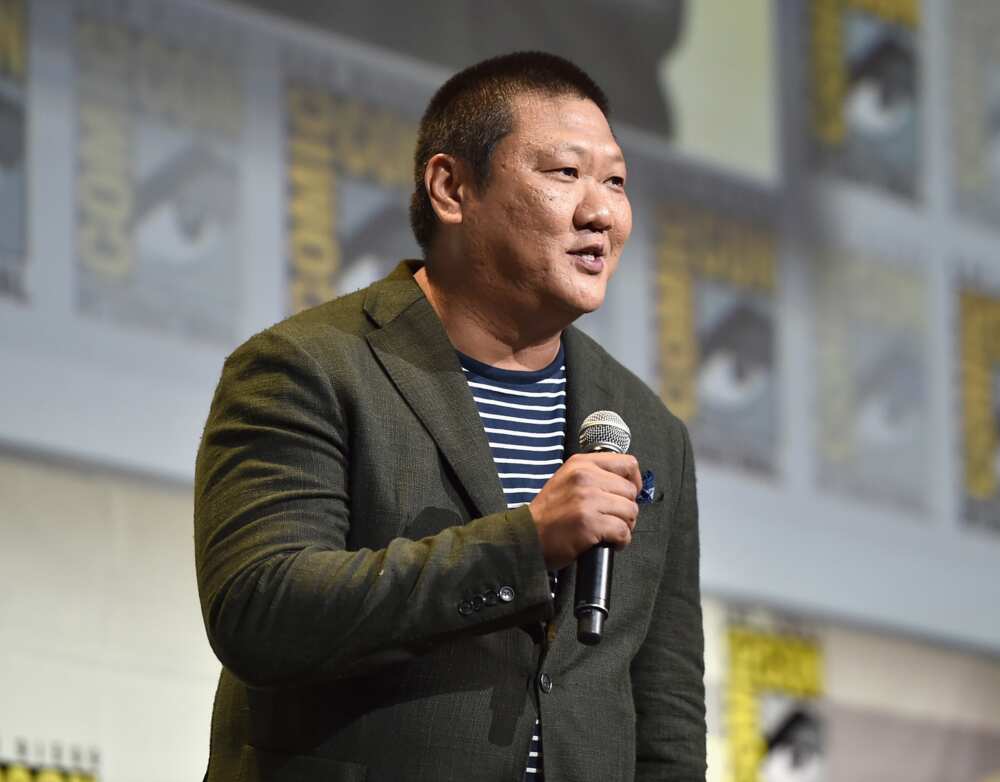 Benedict Wong has put his distinct personality into several film and television projects throughout the years. He has made a name for himself as a formidable personality actor thanks to his outstanding roles in Annihilation, Doctor Strange, and The Martian.
32. Ian Alexander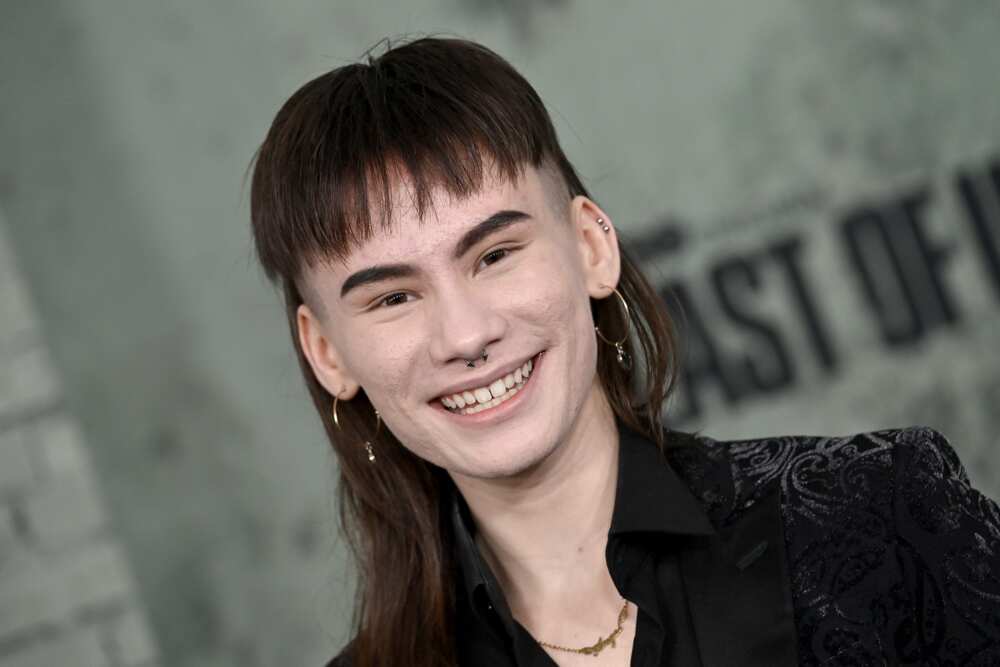 If you've watched The OA on Netflix, you already know Ian Alexander's role as Buck Vu. Despite having no prior acting experience, he went to the audition on a whim and landed the role. In addition to acting, he is a vocal supporter of the queer community.
33. Ross Butler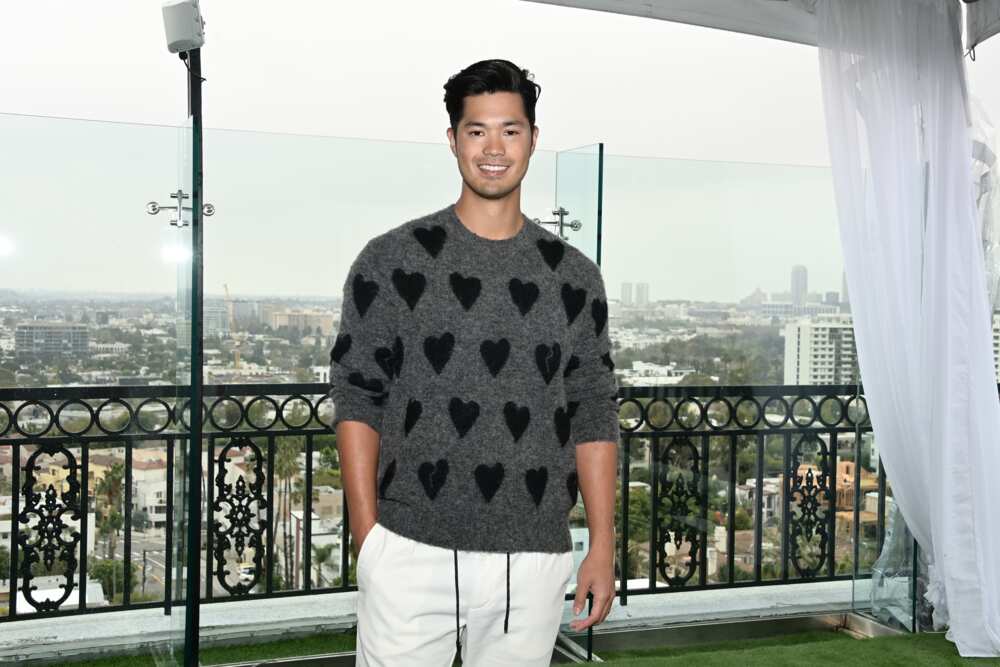 Ross Fleming Butler was born in Singapore and raised in Northern Virginia, Washington D.C. Butler has established a track record for himself with appearances on Teen Wolf, Riverdale, K.C. Undercover, and 13 Reasons Why.
Asian actors are well-established in the entertainment industry. Some have over 100 acting credits, making them a global success. It does not matter whether you are young or old; you have likely watched some of the above actors' movies or TV shows.
Legit.ng also published an informative piece on a list of the top richest Nigerian actresses. Nollywood comprises experienced and up-and-coming actors and actresses who work hard to provide quality entertainment.
Some have struck gold in the industry and become extremely wealthy. Mercy Johnson, Rita Dominic, Genevieve Nnaji, and others are among Nigeria's wealthiest actresses. Find out how much they are worth.
Source: Legit.ng