Smartest bird: top 10 most intelligent species in the world
Birds have comparatively large brains compared to their head size. Birds are known for their intelligence and adaptability, with many species exhibiting impressive problem-solving skills and social behaviour. They primarily communicate using visual signals and songs. The testing of intelligence in birds is thus often based on studying responses to sensory stimuli. Which is the smartest bird in the world?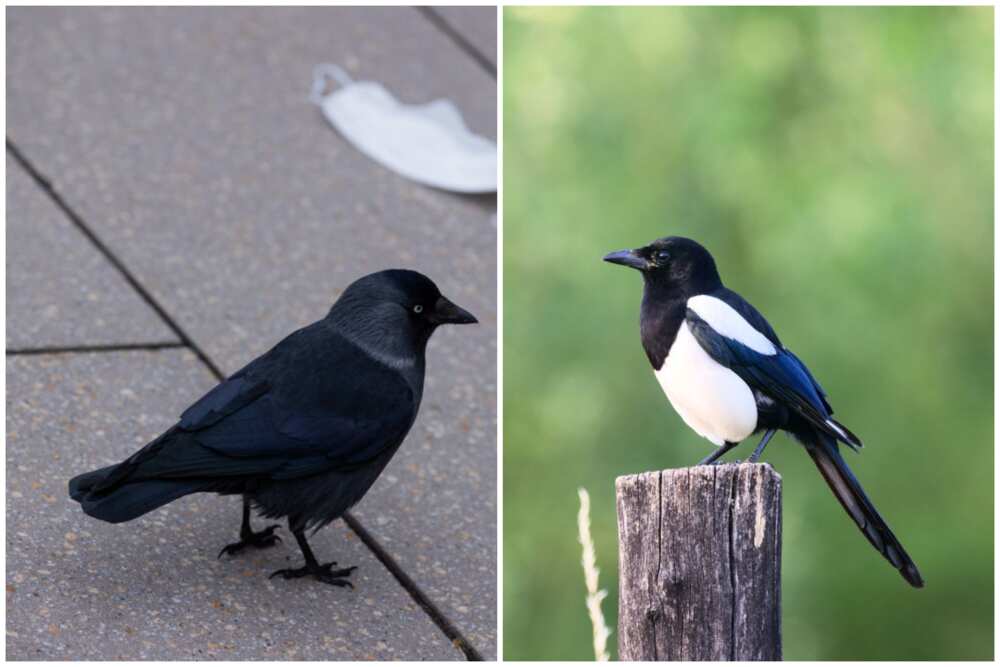 There are plenty of bird species that have been reviewed to be the most intelligent on the planet. These birds have outstanding abilities that allow them to learn, solve problems and communicate in complex ways. Below is a list of the top ten intelligent birds in the world.
Top 10 intelligent birds in the world
While it is difficult to measure intelligence in non-human creatures, birds are definitely among the most intelligent animals in the world. Find out some of the most intelligent bird species in the world and what makes them stand out.
Clark's Nutcracker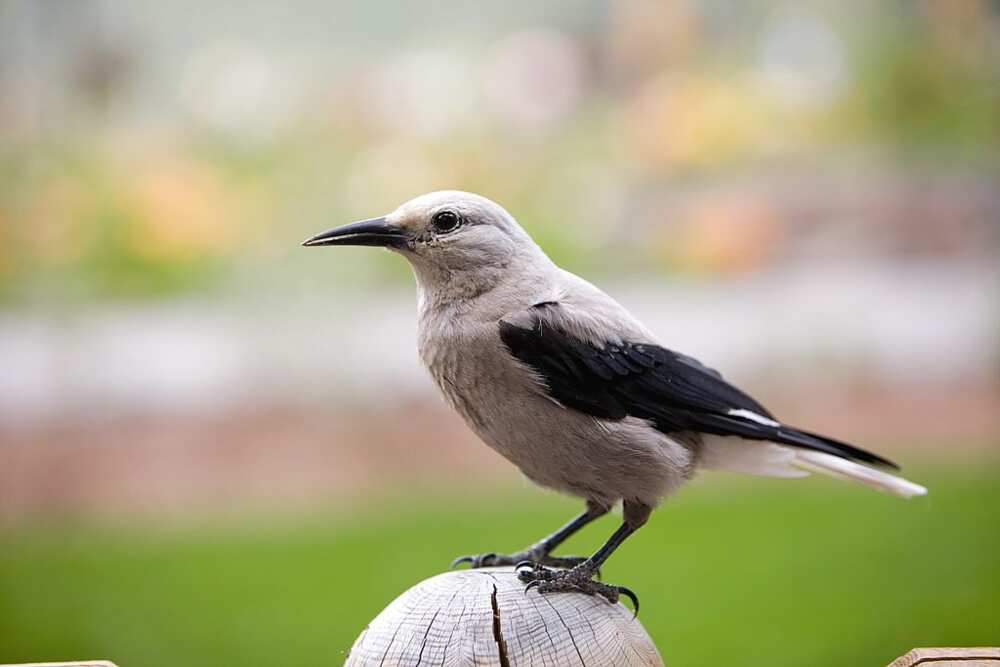 Clark's nutcracker is a passerine bird in the family Corvidae, living in the western mountains of the United States. The Clark's nutcracker has soft grey feathers that run along their heads, and the wings and tail are black and white. Pine seeds are the main diet of the Clark's nutcracker. The birds are best known for their sharp memory and knowledge of their environment.
They bury massive amounts of pine seed in the ground during the summer and retrieve them in winter to sustain themselves. These birds can remember multiple hiding spots of their food even after nine months of storing it. They use tree stumps, fence posts, and other landmarks to remember the exact locations of where the seeds are buried.
African Grey Parrots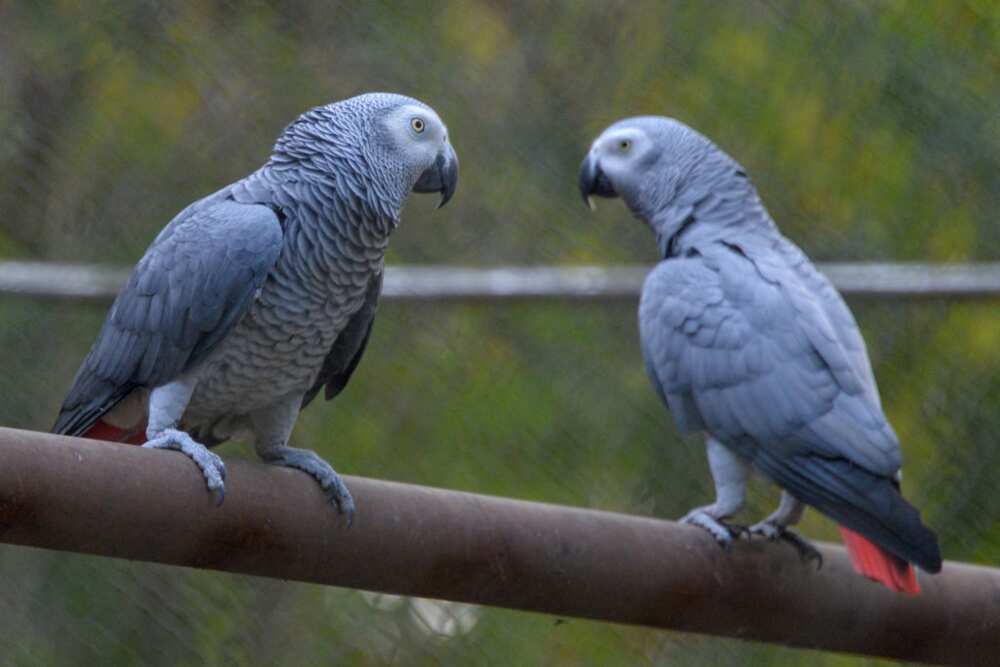 The grey parrots are one of the most popular pet bird species around the globe. They are one of the most intelligent and beautiful birds, with an impressive capability of learning up to 1,000 different words. The birds can also imitate various sounds they hear, much like their captive relatives. According to scientists, African grey parrots have the emotional and mental capacity of a 5-year-old child.
Jackdaw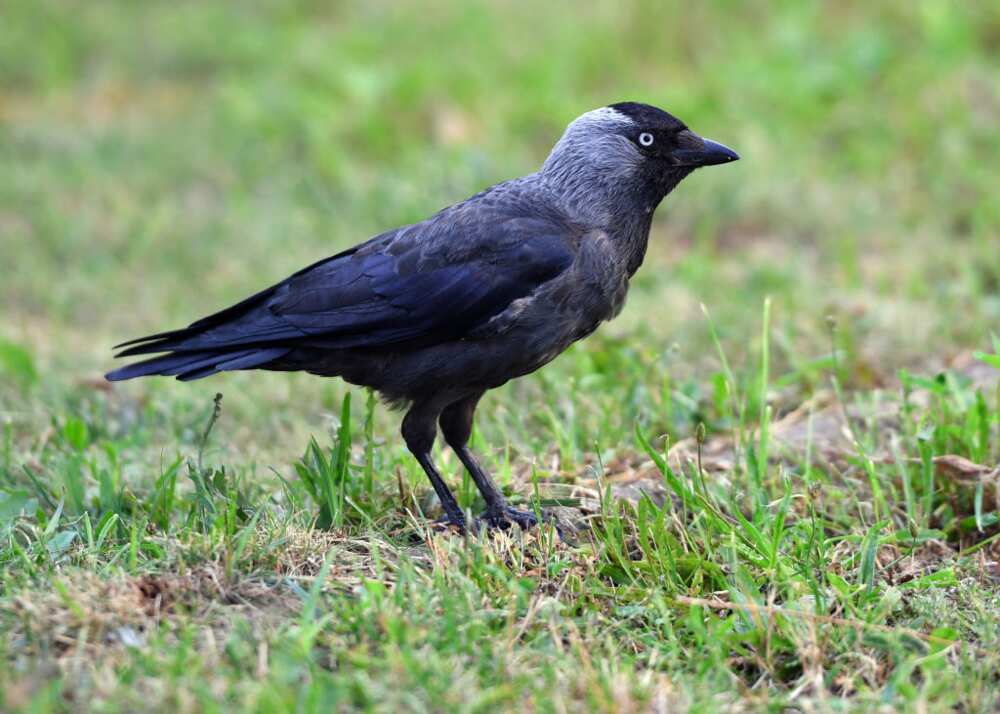 Jackdaws are the smallest member of the crow family (corvids), which also consist of ravens, crows, rooks, jays, and magpies. They have a blackish crown, wings, and tail, with the rest of their plumage being paler. Jackdaws are among the most social and intelligent birds, with the ability to recognize facial features.
These birds can be trained to mimic the human voice and other sounds. They are also attracted to shiny things and also love eye contact. They can interpret gestures by looking into the eyes of humans and other birds.
Crow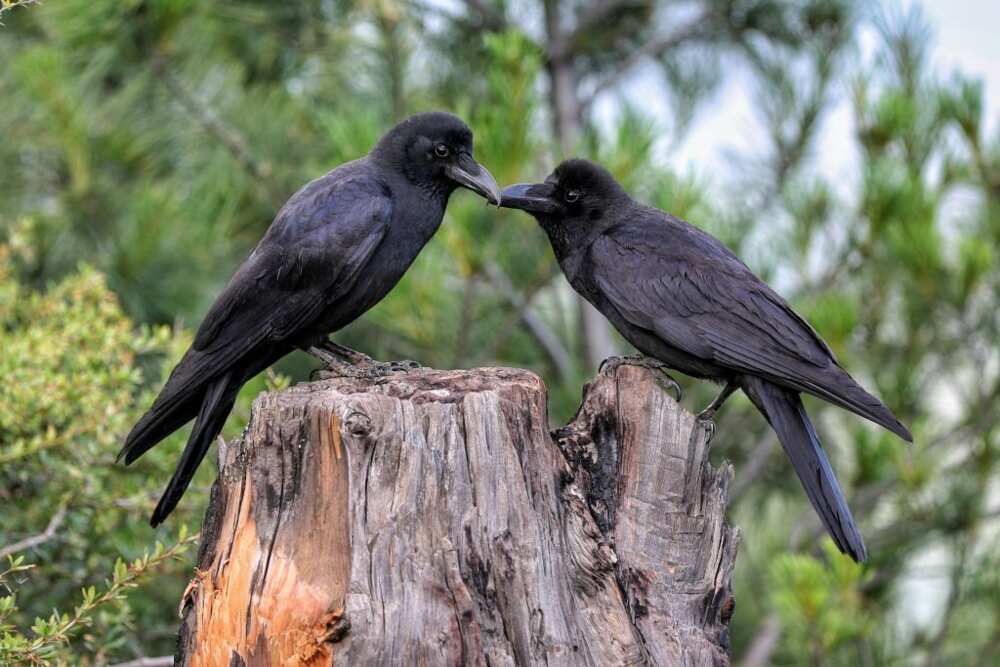 Crows are categorized into the corvid family, which also includes magpies, jays, and ravens. They belong to a small category of animals that can use tools, including chimpanzees. Crows are recognized for their intelligence in creating their own tools from leaves and twigs to find food.
The birds have an uncanny memory for human faces being able to remember facial features for up to 5 years. They can also solve complex puzzles and communicate with each other through a variety of vocalizations.
Magpie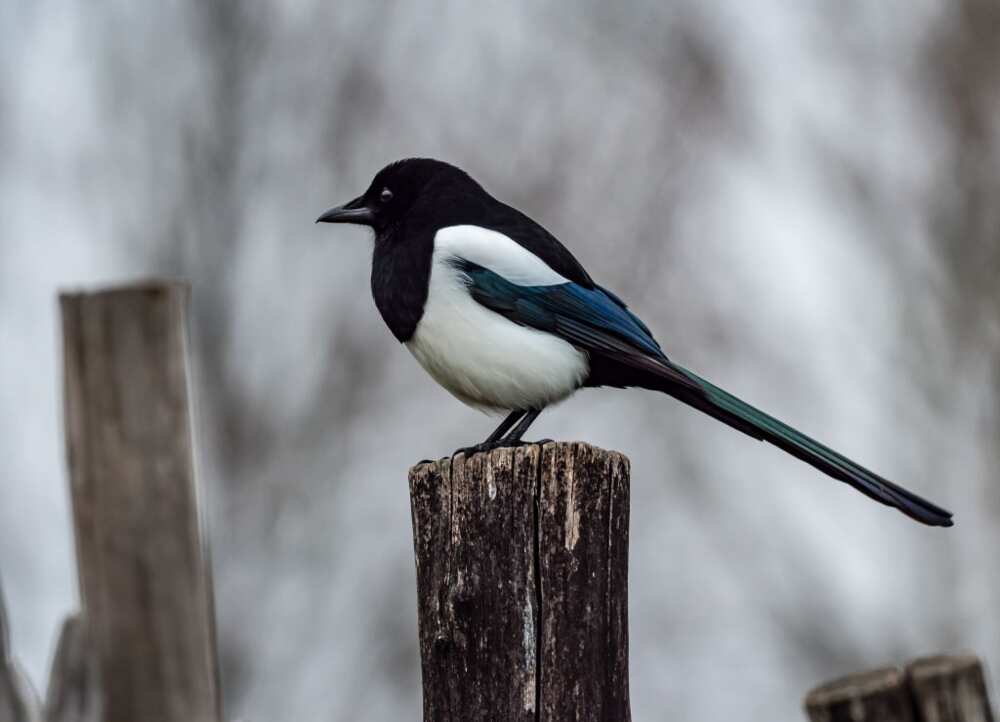 Magpies are birds of the Corvidae family, and there are eleven different magpie species that inhabit the United States, Europe, and Asia. Like other members of their family, they are widely considered for their bold personalities and intelligence.
Magpies are best known for their warbling, chirping, whistling, and chattering. They are also known to mimic sounds given off by humans. Additionally, Magpies are also capable of using their own tools to dig for food, play games, work in teams, and grieve like human beings.
Raven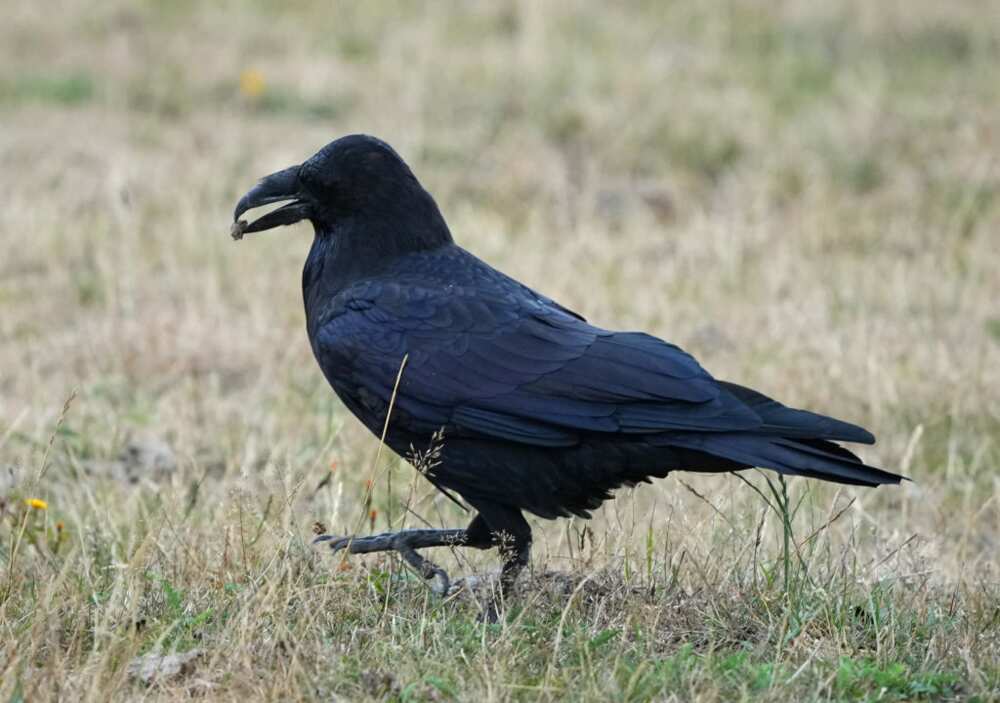 Ravens are among the most intelligent birds on earth, which share a striking resemblance to crows. They can use their beaks to rip objects open, helping them find food and shelter. Ravens have been known to use tools to obtain food and aid in defending their territories.
Ravens are known to work in teams while hunting food. They also have their unique calls for addressing other ravens and have excellent memory skills; they can recognize each other after years of separation. They are experts in mimicking the voice of humans and other birds. Furthermore, these intelligent birds can play games like hide-and-seek and communicate with gestures, similar to humans.
Red-Billed Chough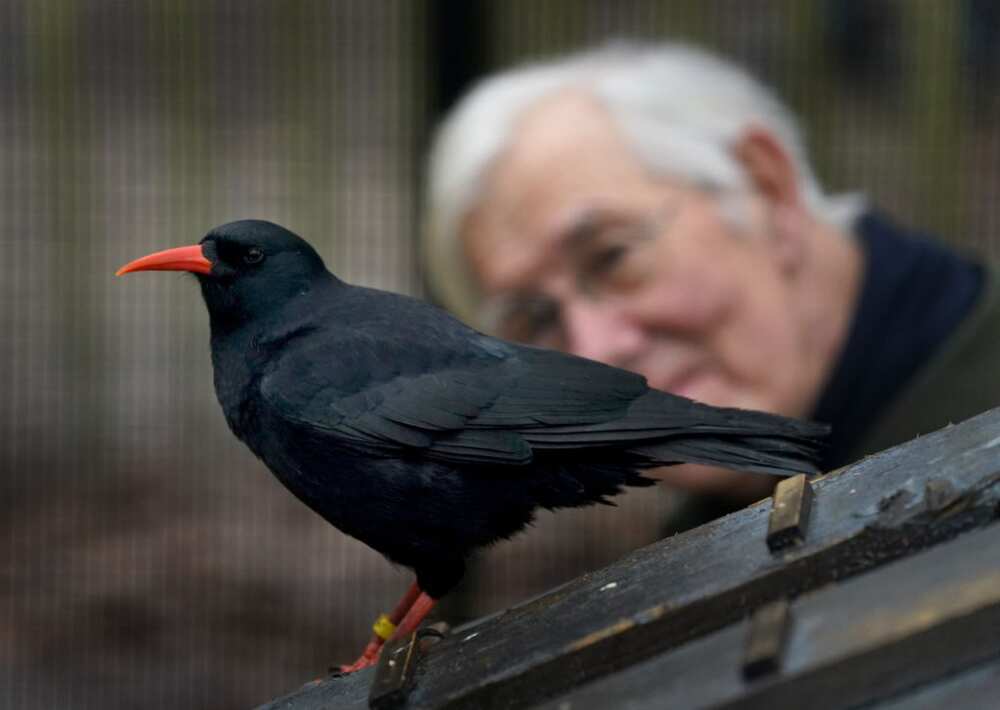 Red-Billed Choughs are mostly found in Asia, Europe, and Africa. They are non-migratory birds known for their excellent acrobatics. They are of two types, the red-billed chough and the alpine chough, also known as yellow-billed chough.
Red-Billed Choughs are considered very intelligent because they can use an object to break open a shell, like mollusks, and pick out insects from the trees for food.
Rook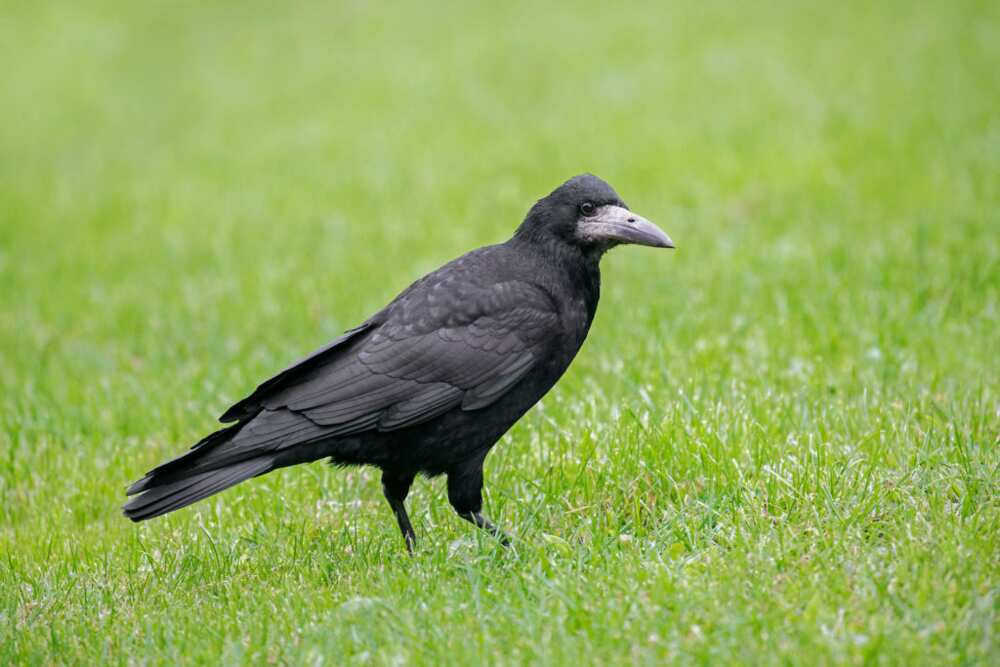 The Rook is a member of the Corvid or crow family and is thus ranked one of the smartest birds in the world. They are found in the Palearctic, extending from Scandinavia and Western Europe to Eastern Siberia. The Rooks have exceptional task-solving skills.
Like all Corvids, rooks are celebrated for their intelligence and can create tools to solve their problems. The rooks also use the same technique as the crow in the book and drink the water. They also use and even build their tools.
Western Scrub-Jay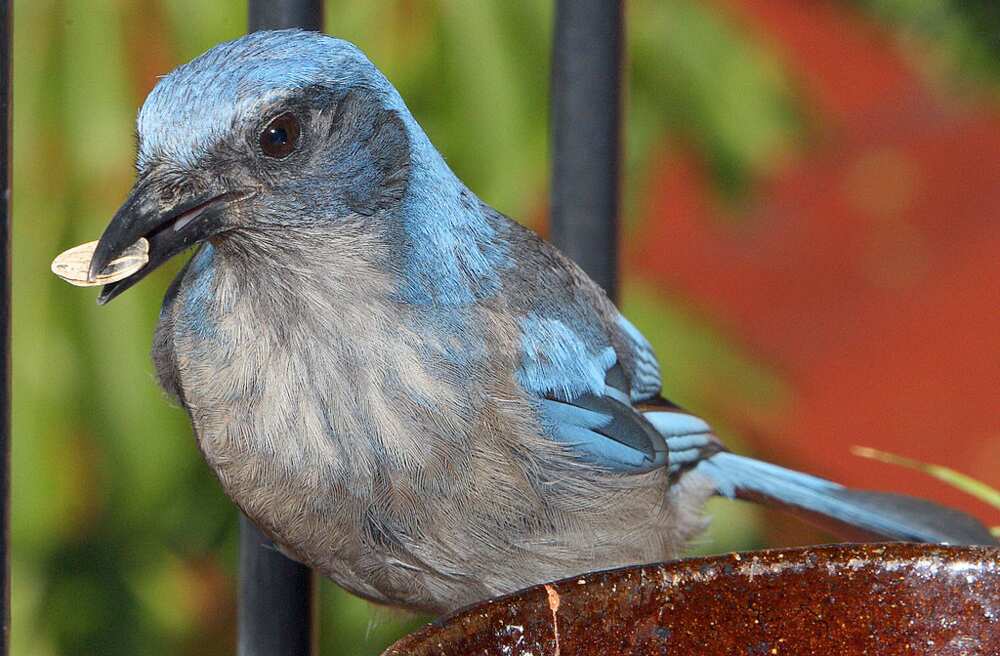 Western scrub jays are found in the United States from Washington State south through California and into Mexico and east to Texas. They inhabit low scrub areas, particularly oak woods, mixed evergreen forests, and pinyon-juniper forests. Western scrub jays are widely recognized as one of the most intelligent birds because of their innovative food-storing process.
Like Clark's Nutcracker, Western Scrub-jay spends the summer collecting food and store to eat during the winter months. According to scientists, these birds pretend to hide food in a particular place. But, in reality, they take the food to another location for safe storage. They have also been observed engaging in complex problem-solving tasks.
Woodpecker Finch
Woodpecker Finch birds are natives and endemic to the Galapagos Islands. They belong to the Finch family and are pretty small. The diet of a woodpecker finch is mostly invertebrates and a variety of seeds they find inside trees.
Woodpecker Finch is considered one of the most intelligent birds because of their mastery of tools. These birds use tools, such as cactus spines, to extract the bugs from the holes in the trees. They make these tools with the help of twigs, leaves, and sticks.
What is the smartest bird in the world? There are many intelligent bird species, each with unique cognitive abilities and behaviours. These birds showcase a diverse range of intelligence that often matches that of mammals. The above-listed birds are generally considered to be some of the smartest in the world.
Legit.ng recently published an article to help you understand when to take your cat for a medical check up. Cats are one of the popular pets that people keep in their homes. Keeping them healthy is the main responsibility of the owners. This is because their health largely depends on how they are cared for.
Taking your cat to the vet for a check-up is an essential preventive care that should be done regularly. These wellness check-ups help your pet achieve and maintain its ideal health. Discover tips on how often you should take your cat to the vet.
Source: Legit.ng