50+ best life mottos to live by for when you need direction
Living life to the fullest is every person's dream. Although there are ups and downs, you can get through anything with some words of inspiration. Life mottos provide much-needed motivation when things get hard. Discover the best life mottos to live by when you need direction.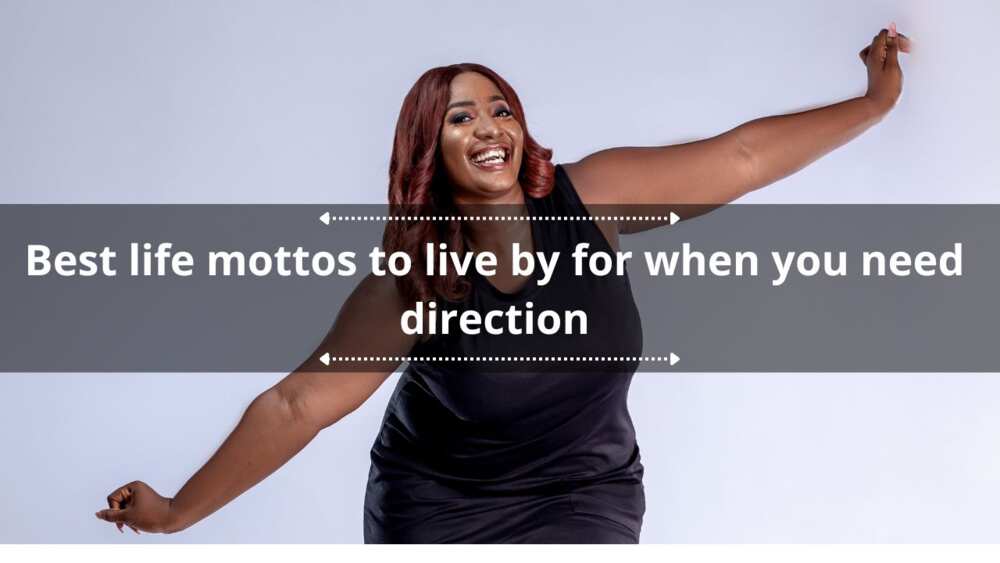 Life mottos are words and sayings that help people find meaning in life. They help shift your focus and attitude to manoeuvre through everyday life challenges. Good mottos for life should constantly remind you of what is essential and how to achieve what you want. Here is a list of life mottos that will keep you on track when things seem hard.
Life mottos
A life motto is a personal phrase or slogan you can use to improve your life. It can be a quote or saying that reminds you of your life's purpose and direction. Below are inspiring life mottos you can use to stay motivated in life.
It always seems impossible until it's done. You can do it.
No one has ever become poor by giving. — Anne Frank
Hardships often prepare ordinary people for an extraordinary destiny. — C.S. Lewis
Even the smallest person can change the course of the future. — Galadriel, from The Lord of the Rings, by J.R.R. Tolkien
Life's secret is falling seven times and getting up eight times. — from The Alchemist, by Paulo Coelho
Learn to value yourself, which means fighting for your happiness. — Ayn Rand
Live life. Learn lessons. Liberate yourself.
Happiness is achieved when you stop waiting for it to happen and take steps to make it happen.
Hold yourself responsible for a higher standard than anybody else expects of you. — Henry Ward Beecher
The best way to cheer yourself up is to try to cheer someone else up. — Mark Twain
Discipline is the bridge between goals and accomplishment. — Jim Rohn
The discomfort of self-discipline will never be as significant as the pain of regret.
You are different. And that's your power.
Best mottos to live by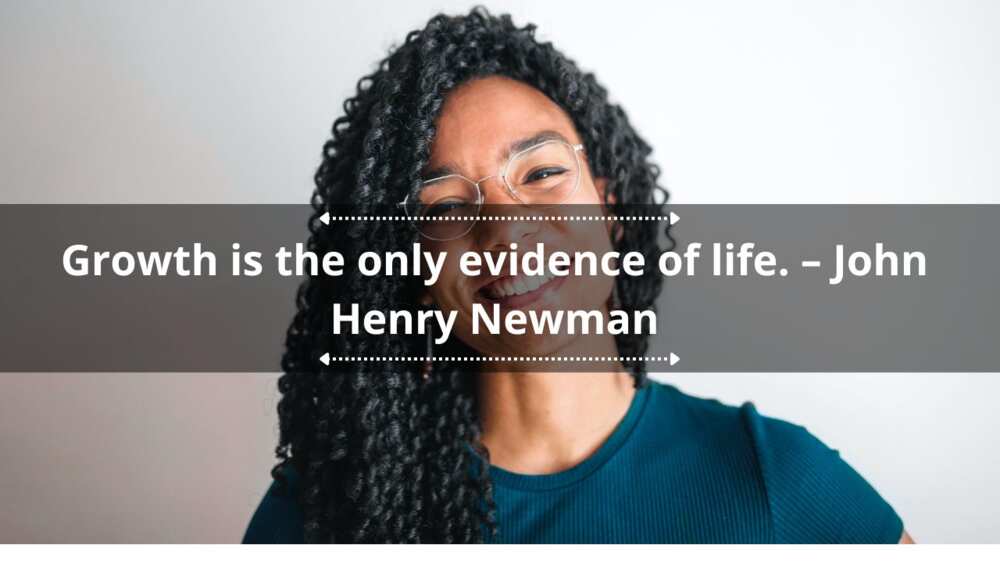 Having a motto in life is crucial as it inspires you to live a wholesome life. When you have the right slogan, it can help create a direction and purpose in life. Below is a list of inspirational mottos to live by.
When life gives you lemons, make lemonade.
If you can't stop thinking about it, don't stop working for it.
Let go of who you think you should be and embrace who you are.
Life doesn't have to be perfect to be wonderful.
If you are not obsessed with your life, change it.
A ship at the harbour is safe, but that's not what ships are for.
Everything in life that matters requires risk.
Always remember to fall asleep with a dream and wake up with a purpose.
If, for a while, the harder you try, the harder it gets, take heart. So it has been for the best people who ever lived.
If you are unwilling to risk the unusual, you must settle for the ordinary.
If you love something, set it free. If it comes back, it's yours. If it doesn't, it never was.
Stop trying to fit into places you've outgrown.
Personal mottos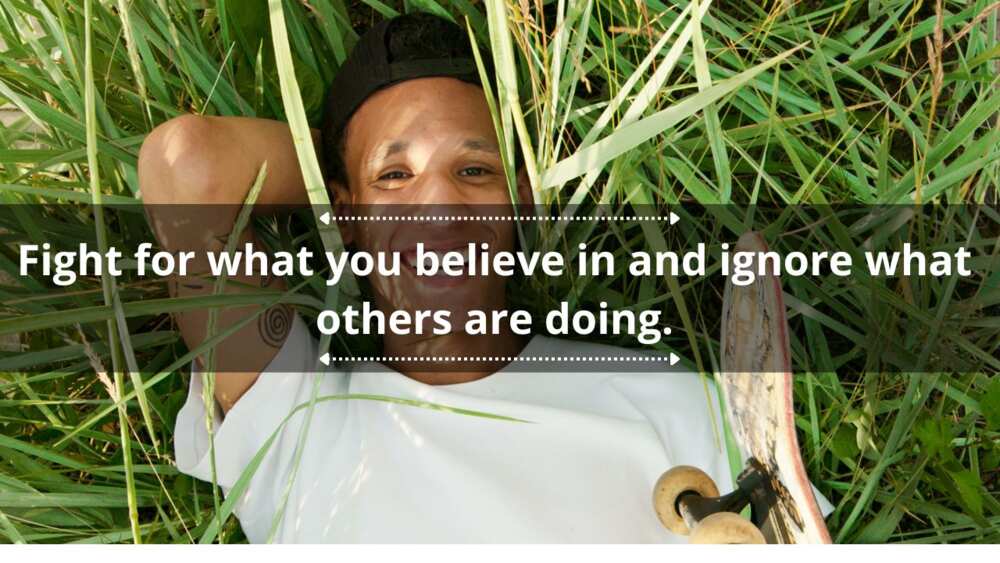 Living a fulfilling life involves continuous improvement of yourself. Personal mottos are a big part of growth and development. Below are some mottos you can use in your personal life to help you grow.
Do the best you can until you know better. Then, when you know better, do better. — Maya Angelou
Life is either a daring adventure or nothing at all. — Helen Keller
Don't be pushed by your problems. Be led by your dreams. — Ralph Waldo Emerson
Not all storms come to disrupt your life. Some come to clear your path.
If your dreams don't scare you, they are too small. — Richard Branson
Anything you can imagine, you can create. — Oprah Winfrey
Everything you want is on the other side of fear.
Be who you needed when you were younger.
If you can't beat fear, just do it scared. — Glennon Doyle Melton
Growth is uncomfortable because you've never been here before.
Focus on the step in front of you rather than the whole staircase.
You are what you do, not what you say you'll do.
Growth is happening even when you don't notice.
Cool mottos to spread kindness
Spreading kindness creates a happy atmosphere for everyone. Below are cool mottos on the power of kindness you can share with your loved ones.
In a world where people throw bricks at others, be the one who builds bridges with them.
Always be a little kinder than necessary. — James Barry
Treat yourself as you would treat a good friend.
There's power in kindness.
No act of kindness, no matter how small, is ever wasted. — Aesop
Be the change you want to see in the world.
Live simply, love deeply, care genuinely, and speak kindly.
How you make others feel about themselves says a lot about you.
Be the person who makes others feel included.
We rise by lifting others. — Robert Ingersoll
Having a soft heart in a cruel world is courage, not weakness.
Trust yourself. Create the kind of self you will be happy to live with all your life. — Golda Meir
Don't miss out on something amazing because it could also be challenging.
Good mottos to live by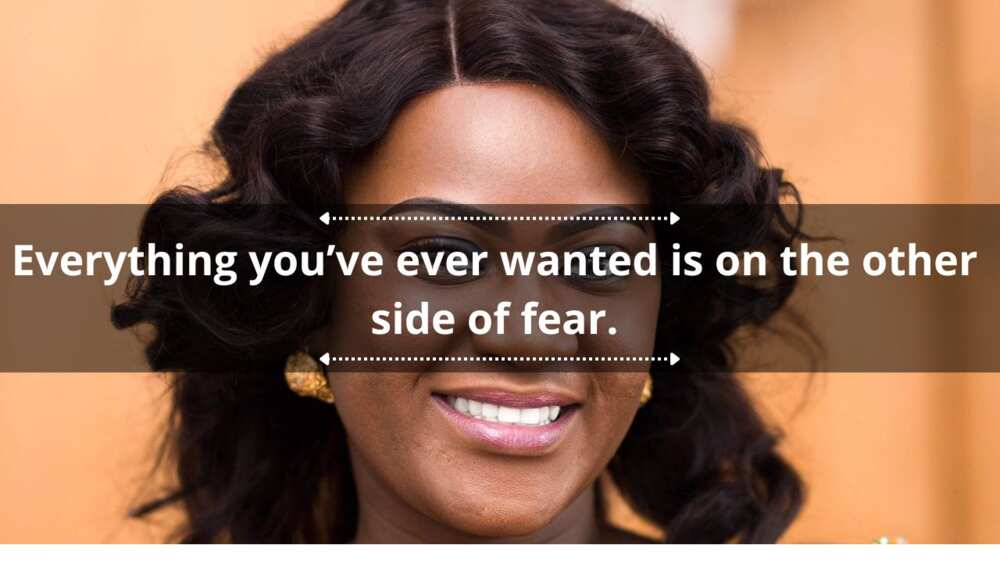 A good motto is a reminder to stay positive and never give up. Below are good life mottos you can use to propel yourself forward.
If you can dream it, you can do it. — Walt Disney
Stop measuring your worth with someone else's ruler.
If you want to fly, give up everything that weighs you down.
Balance is not something you find. It's something you create. — Jana Kingsford
Find what you'd die for, and then live for it.
Allow yourself to make mistakes. That's how you learn.
You can do anything. But you can't do everything all at once.
If you continue to carry the bricks of your past, you'll build the same house.
Great things happen when you are unavailable to people that make you feel less.
Your life isn't yours if you always care about what others think.
If you get tired, learn to rest, not to quit. — Banksy
The more you like yourself, the less you'll need others to.
Gratitude turns what we have into enough. — Aesop
A life motto or quote that means something to you can propel you forward in life. It can remind you where and how you want to live life. No matter what life mottos you gravitate towards, ensure they inspire you to improve. And above are some of the best life mottos to redirect your life.
Legit.ng published an article about morning prayer messages. Starting the day with a morning prayer is important since it is a way to communicate with a higher power. You can use the opportunity to ask for God's guidance to endure the day and to thank Him for the gift of life.
Morning prayers are not only refreshing but also empowering. You get to present your needs, fears and gratitude to God. You can also share the powerful morning prayer messages with your loved ones. They will encourage them and show them you care about them. Do you know any powerful morning prayer messages to start your day with God?
Source: Legit.ng