Sarah Kohan and her tumultuous relationship with Chicharito Hernandez
The model Sarah Kohan appeared in the spotlight when she became the wife of football star Chicharito Hernandez. However, the couple's relationship turned sour recently, as news about their divorce broke the internet. Who is this woman, and what is there to know about her marriage with Chicharito?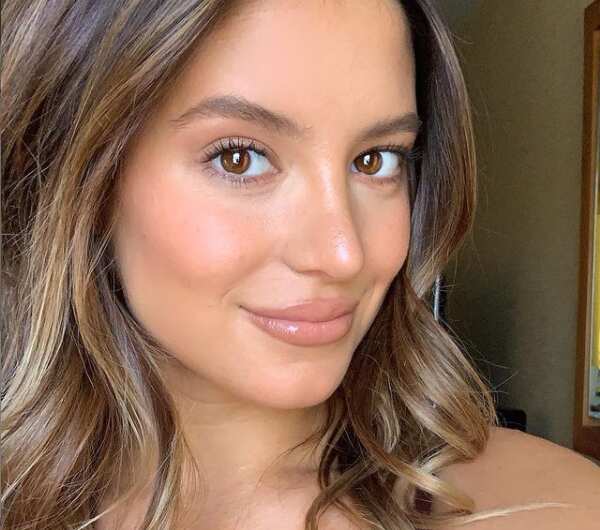 Chicharito Hernandez's wife regularly makes headlines. Recently, the two have been at odds with each other over some irreconcilable differences regarding their relationship and parenting style.
Read about the full timeline of Chicharito and Sarah Kohan's marriage and breakup, and learn the reasons behind their fallout.
Who is Sarah Kohan?
The famous footballer's spouse primarily works as a model. She has cooperated with various brands and fashion designers and continues to update her Instagram page with modelling photos.
PAY ATTENTION: Install our latest app for Android, read best news on Nigeria's #1 news app
Sarah Kohan's age
The model was born on March 6, 1994. Therefore, as of 2021, she is 27 years old. Her zodiac sign is Pisces.
Where is Sarah Kohan from?
Sarah Kohan's nationality is Australian. She was born in Sydney, Australia. Sarah Kohan's parents raised her in Sydney, where she spent most of her youth.
She likes to travel a lot. She has been to many places, such as England, France, Thailand, Maui, and many others. In addition, she studied law at Harvard University and worked as a model with elite London agencies.
Chicharito and Sarah Kohan: the full story
This famous model used to be married to the prominent figure in European football - Javier Hernandez, also known as Chicharito, which means "little pea" in Spanish.
How did Sarah Kohan and Chicharito meet?
Javier Hernandez and Sarah Kohan met during the 2018 World Cup. At the time, Chicharito had bleached blonde hair, and Sarah did not know who he was but was instantly attracted to his hairstyle.
The two quickly got acquainted with each other and started dating. They moved in together and settled down in England, where Chicharito had a contract with West Ham United at the time.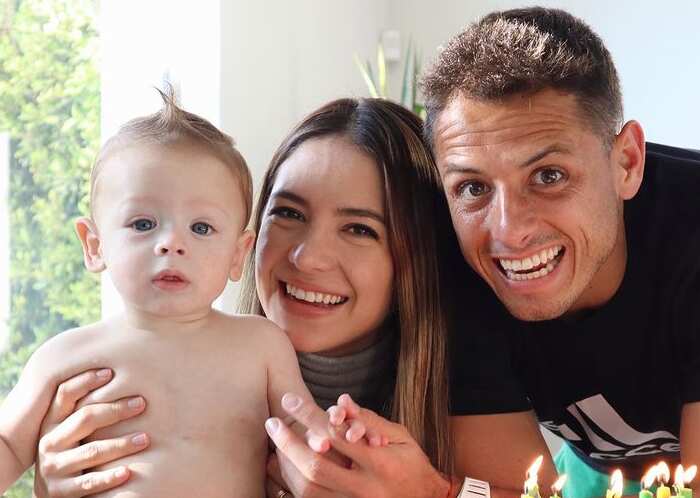 In January 2019, they secretly tied the knot in Chula Vista, California. The happy model announced their marriage on her Instagram, also revealing that she was pregnant with their first child. Their son, Noah, was born in June 2019.
She got pregnant again and gave birth to their second child - a daughter who the couple named Nala.
Is Sarah Kohan still married?
In 2021, the model filed for divorce against the Mexican footballer. There had been rumours about them drifting apart based on their social media activity, which was confirmed in February.
In her divorce papers, Sarah claimed that Chicharito is an inactive father who does not participate in the parenting of his young children. Additionally, she said that he put his kids in danger by not installing a fence around the pool because it would not fit the aesthetics of the house.
Another thing Sarah accused Javier of is still crawling into her bed uninvited, even though they are technically separated.
In her lawsuit, Kohan asked her former partner for $100 thousand a month for child support.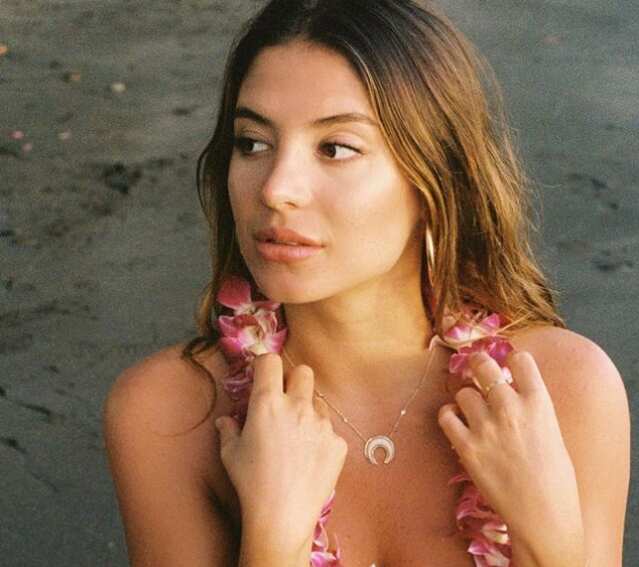 Javier did not respond to the accusations. However, the rumours broke out that Sarah was unfaithful to him, which she quickly debunked. She denied these rumours on her Instagram Live, where she asked to respect her privacy. She also insisted that she had never been in a physical or emotional relationship since she met Javier.
In addition, Kohan never responded to any media outlets which attempted to get information about her relationship with the Mexican forward.
Nowadays, both Chicharito and Sarah are living their lives separately from each other. The forward is committed to his football career, while his ex-wife is raising their two young children and is involved in the modelling business.
Sarah Kohan might have had a tumultuous relationship and a messy divorce with the Mexican footballer Chicharito, but she is currently enjoying life again.
READ ALSO: What is known about Dustin Poirier's wife? Jolie Poirier's biography
Legit.ng recently reported about Jolie Poirier, the spouse of famous MMA fighter Dustin Poirier. The two have been together since teenage years.
Jolie is not only a supportive wife, but also an entrepreneur, social media influencer, and philanthropist. Check out the biography of the MMA fighter's devoted spouse.
Source: Legit.ng