60 cute anime boys we all had a major crush on at some point
Did you know anime is a Japanese animation style? In the past, characters were hand drawn before being animated on the computer. The growth of the genre has led to the creation of numerous anime boys with different characters and looks.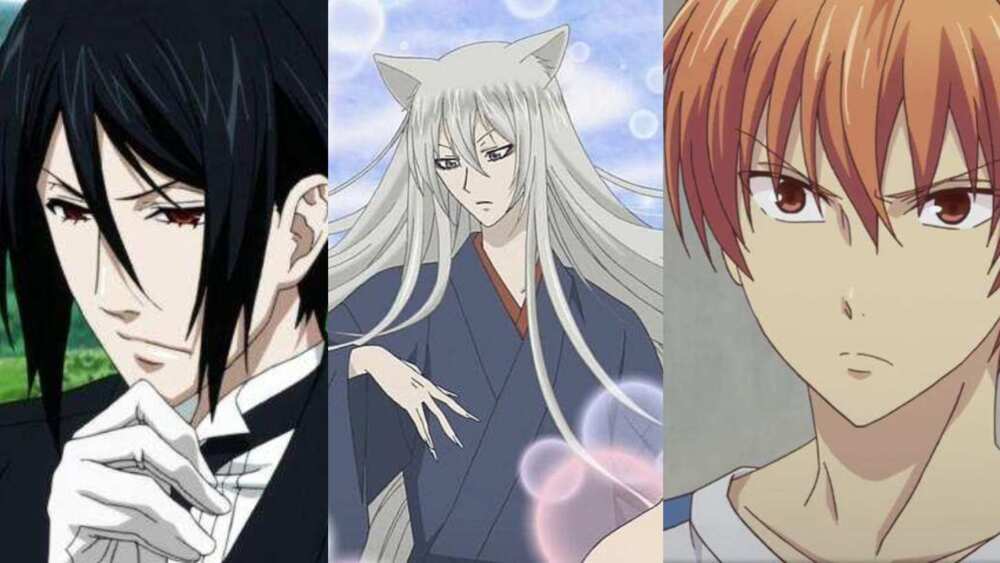 The anime genre has many cute anime boys that numerous people have has a major crush on at some point. Besides being attractive, they have strong and appealing personalities and demeanours.
Cute anime boys we have crushed on at some point
Check out these handsome anime characters that have stolen the hearts of many people.
60. Shoto Todoroki from My Hero Academia
One of the main protagonists in My Hero Academia is Shoto Todoroki. He is a student at U.A. High School training to become a Pro Hero. He is the child of Endeavor and Rei. His superpower is shooting flames from the left side of his body and freezing things with the right side of his body.
59. Sebastian Michaelis from Kuroshitsuji (Black Butler)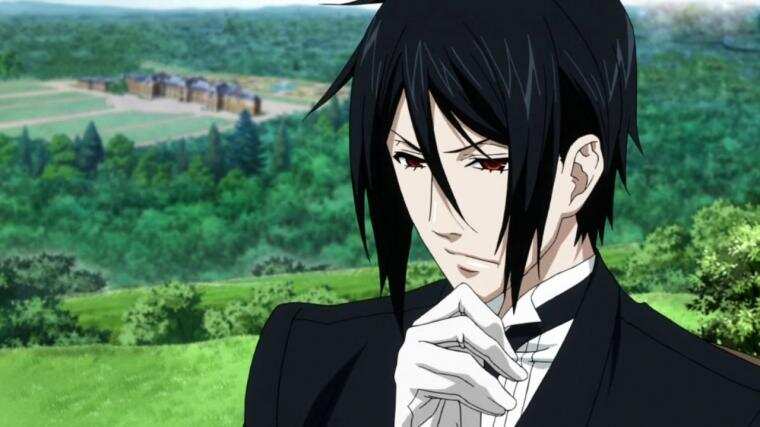 While he is not an open book, Sebastian Michaelis is skilled at everything under the sun and above the sky. He is a cute demon who loves cats. He is immune to bullets and is fluent in multiple languages. Only Death Scythes can destroy him.
58. Levi Ackerman from Attack on Titan
Humanity's strongest fighter in Attack on Titan is Levi Ackerman. He played a crucial role in assisting the people of Paradis to conquer the walls and discover the truth about the world. Numerous people with anime boy wallpaper have his picture.
57. Rin Okumura from Blue Exorcist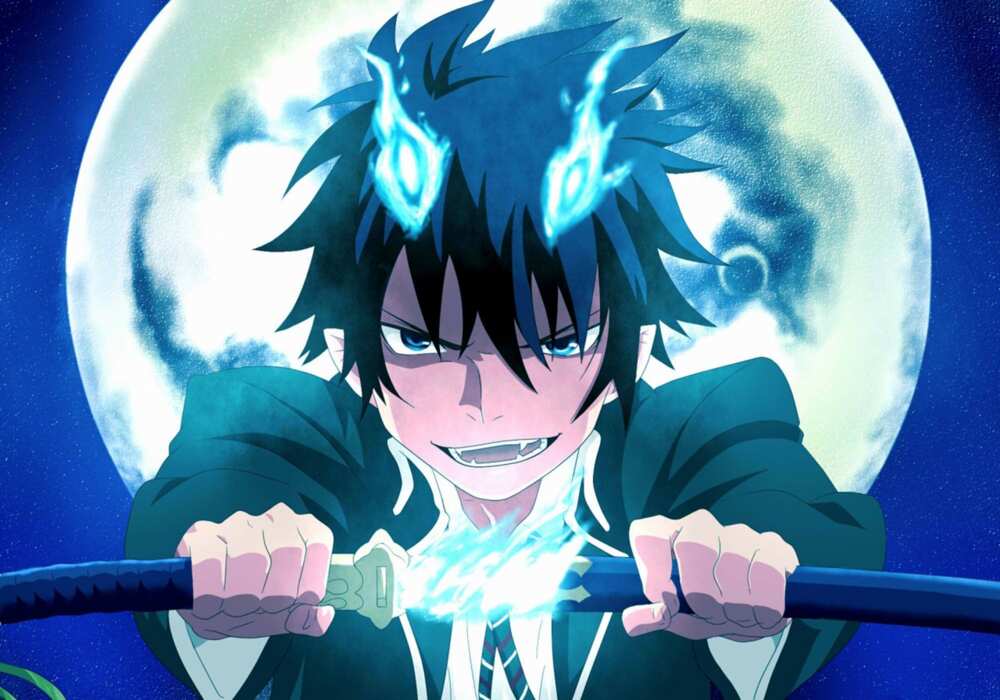 Did you know Yukio is the twin brother of Rin Okumura? He is the main protagonist of the series Blue Exorcist. His favourite animal is an owl, and he likes to cook, sleep, eat and space out in his spare time. Rin is an anime boy with black hair.
56. Ken Kaneki from Tokyo Ghoul
There is a lot more to Tokyo Ghoul than its creepy exterior. Many people have crushed on Ken Kaneki, an emo anime boy, at some point. His determination to overcome life's challenges makes him pretty attractive. He is a skilled swordsman with a gentle nature.
55. Kakashi Hatake from Naruto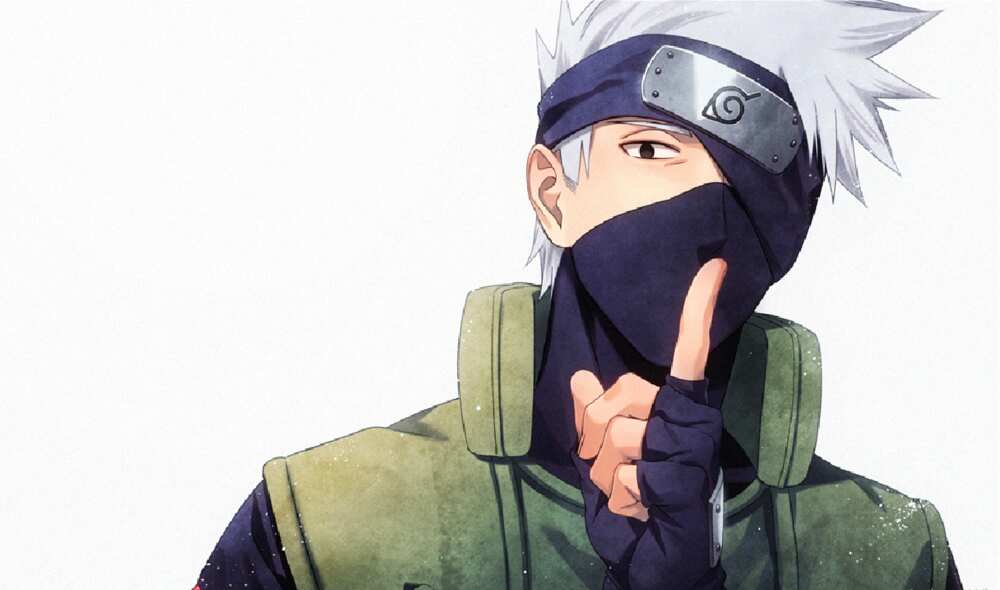 In Naruto, Kakashi Hatake is the teacher of Team 7. He is 5 ft 9 in tall and often uses his body as a shield. How cool is that? He was a natural at mastering all manner of ninjutsu as a child. Many fans find his perfectly styled hair odd for a ninja, but they love him for it.
54. Itachi Uchiha from Naruto
Sasuke Uchiha from Naruto claimed that his main goal in life was to kill a certain person named Itachi Uchiha. Itachi murdered his entire clan except for his younger brother. His ability to summon crows and his intelligence made people fall for him.
53. Tomoe from Kamisama Kiss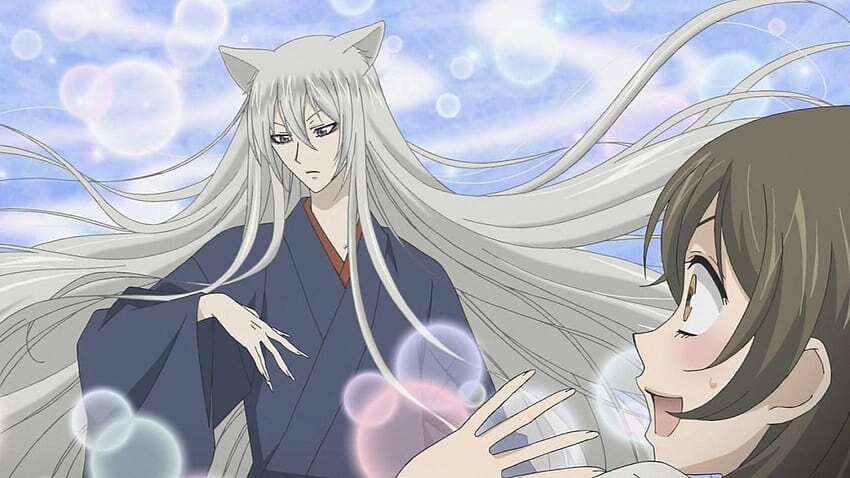 Although he enjoys being seen and heard at all times, Tomoe from Kamisama Kiss is a mysterious character. He stands in his arrogant, fox-yokai glory at an impressive 6 ft 3 in, which many people find highly attractive.
52. Takumi Usui from Kaichou wa Maid-Sama!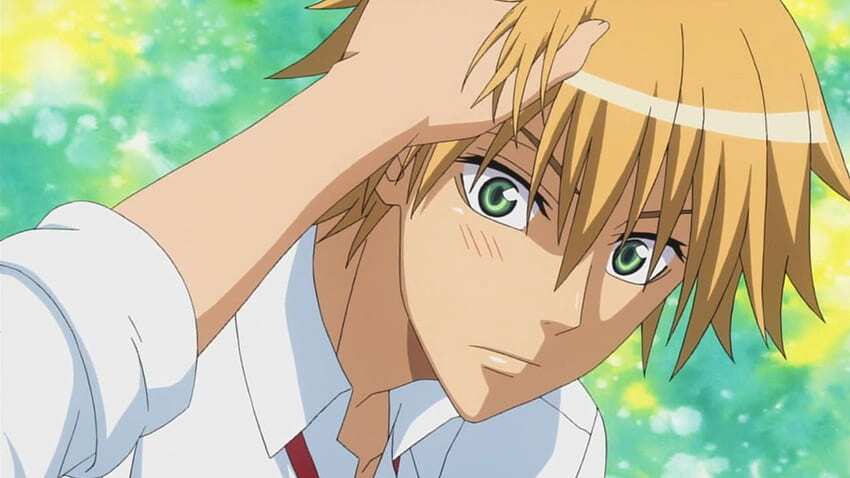 Many people find Takumi Usui a hard character to decipher. He is one of the smartest and most sportive boys in Seika High and is Misaki Ayuzawa's love interest. Takumi is pretty good at just about anything he tries, making fans love him.
51. Hikaru Hitachiin from Ouran Host Club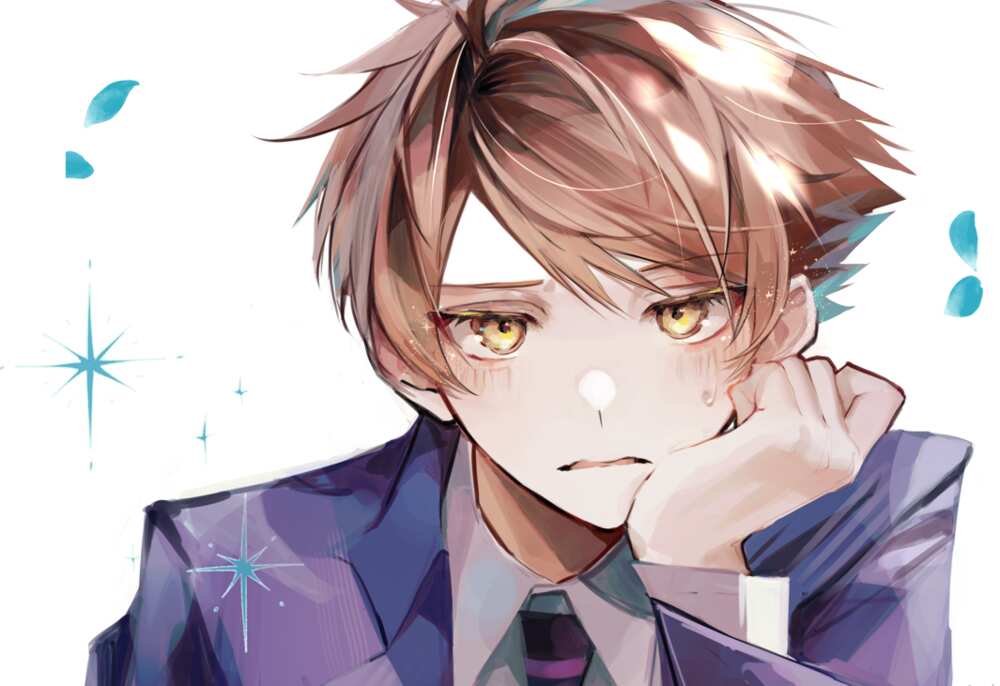 Did you know Hikaru Hitachiin is the elder of the identical Hitachiin twins? He is a devious and childish first-year student who enjoys toying with his fellow Host Club members. His name means light.
50. Satoru Gojo from Jujutsu Kaisen
In Jujutsu Kaisen, Satoru Gojo is a member of the LGBTQIA+ community who dated Shun and another boy at some point. He is the pride of the Gojo Family and the first person to inherit both the Limitless and the Six Eyes in four hundred years.
49. Yato from Noragami
Noragami is a popular Shounen fantasy manga. The anime's titular character, Yato, became immensely popular as soon as the series was released. Although gentle, he can be cold-blooded and can sever specific memories of people.
48. Karma Akabane from Assassination Classroom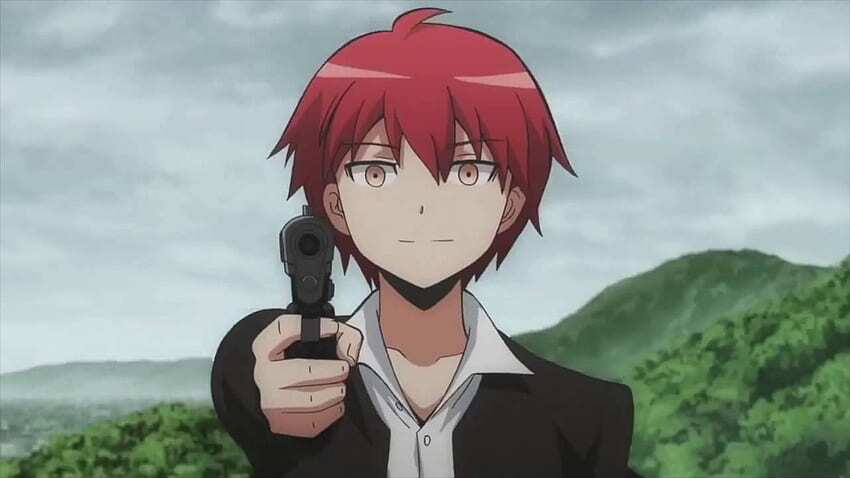 One of the most notable characters in Assassination Classroom is Karma Akabane. He is a well-known personality in his school because of his cunning and violent personality. He comes from a wealthy family, but his family travels around the world, often forgetting him.
47. Victor Nikiforov from Yuri!!! on Ice
In Yuri!!! on Ice, Victor Nikiforov is a gay anime boy who falls in love with Yuri at first sight. He is a bougie figure skater who has plenty of money to spend. He has a striking resemblance to Johnny Weir, an American figure skater.
46. Howl Jenkins Pendragon from Howl's Moving Castle
In Howl's Moving Castle, Howl Jenkins Pendragon is a young and handsome man who gradually begins to transform into a large, dog-like creature after being cursed by the Witch of the Waste. He is a powerful wizard who is respected by many. He can transform into various animals.
45. Kaoru Hitachiin from Ouran Host Club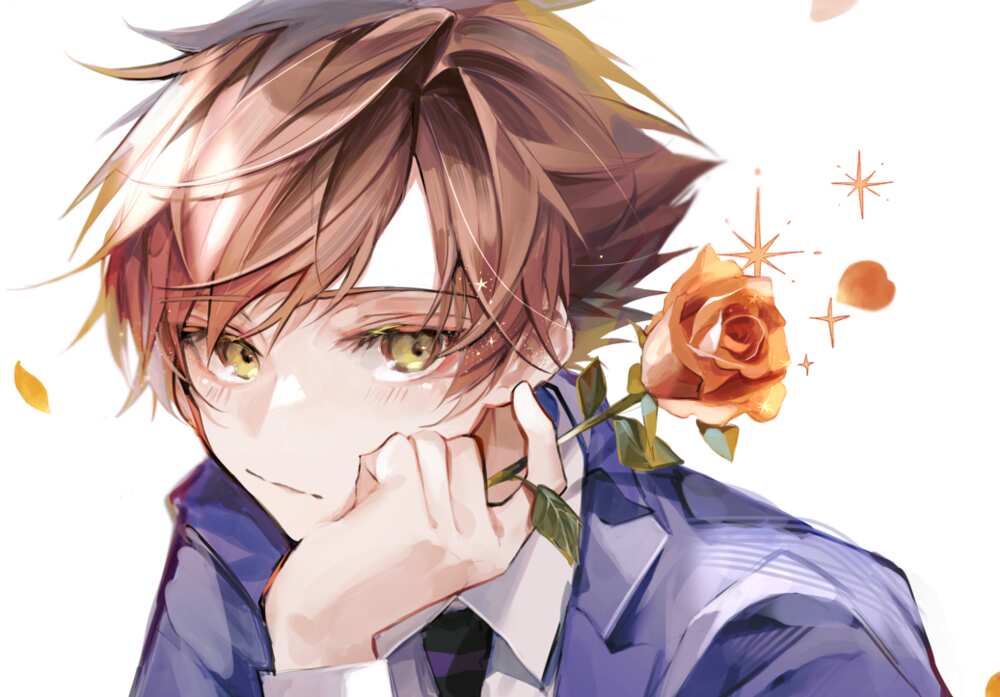 In Ouran Host Club, Kaoru Hitachiin loves to play pranks on people with his twin brother. Japanese literature and English are his best subjects, and he is pretty intelligent.
44. Claus Valca from Last Exile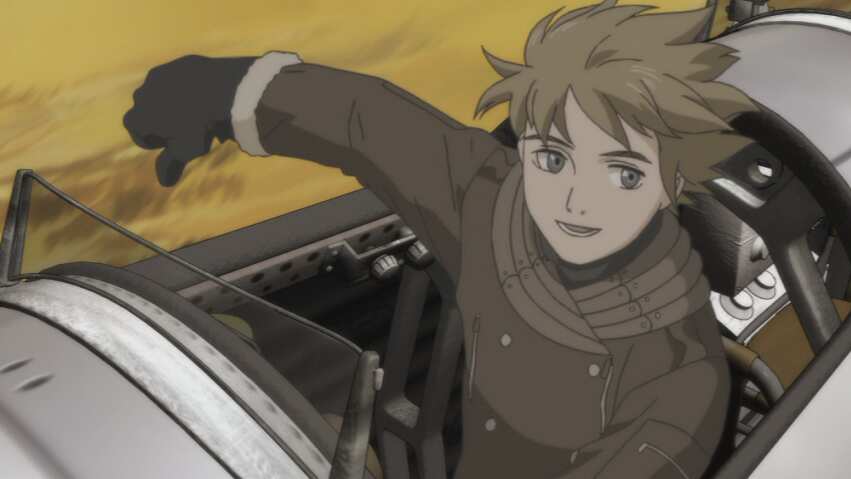 In Last Exile, Claus Valca is a fifteen-year-old vanship pilot working for the Norkia Vanship Organisation. He shares a deep friendship with navigator Lavie Head. Their fathers died while attempting to cross the Grand Stream.
43. L Lawliet from Death Note
In Death Note, L Lawliet is a sugar addict and a deductive mastermind. He is the world's best detective but conceals his identity while working on cases. He knows Capoeira and is a man of culture.
42. Kotomine Kirei from Fate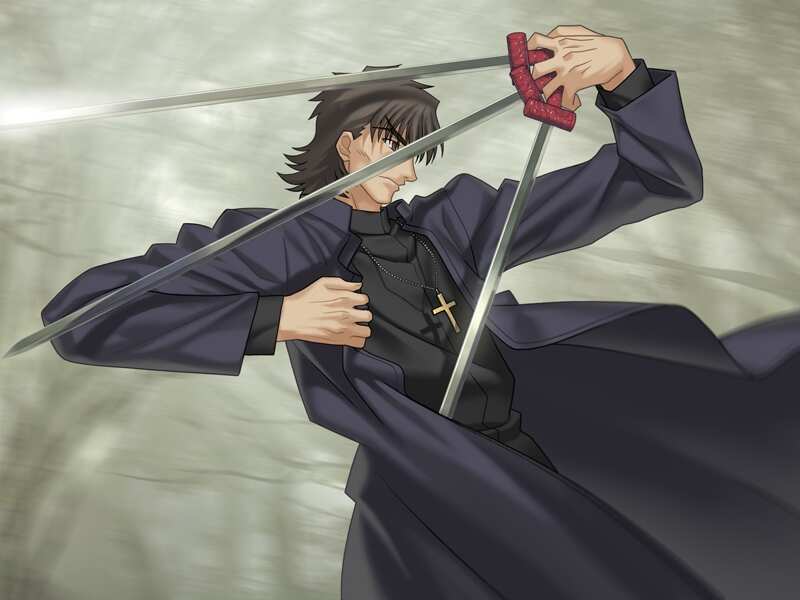 In Fate, Kotomine Kirei is the overseer of the Holy Grail War and resides at the church on top of the hill. He upholds the rules of the Holy Grail War and covers up any incidents that might expose the War to the public.
41. Haku From Naruto
An anime boy that looks like a girl in Naruto is Haku. Fans have been perplexed by Haku's bishonen appearance for a long time. He can rapidly and precisely make any sign with just one hand.
40. Kyo Sohma from Fruits Basket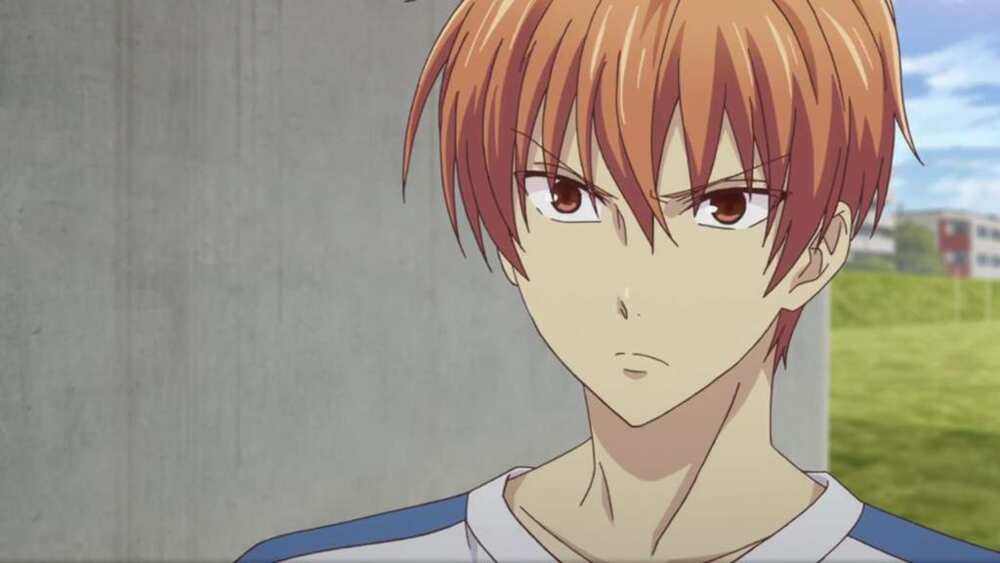 Did you know Kyo Sohma is the adopted son of Kazuma Sohma? He is one of the protagonists who married Tohru. He is talented in martial arts and wants to open his own dojo. Interestingly, he despises fashion.
39. Eren Yeager from Attack on Titan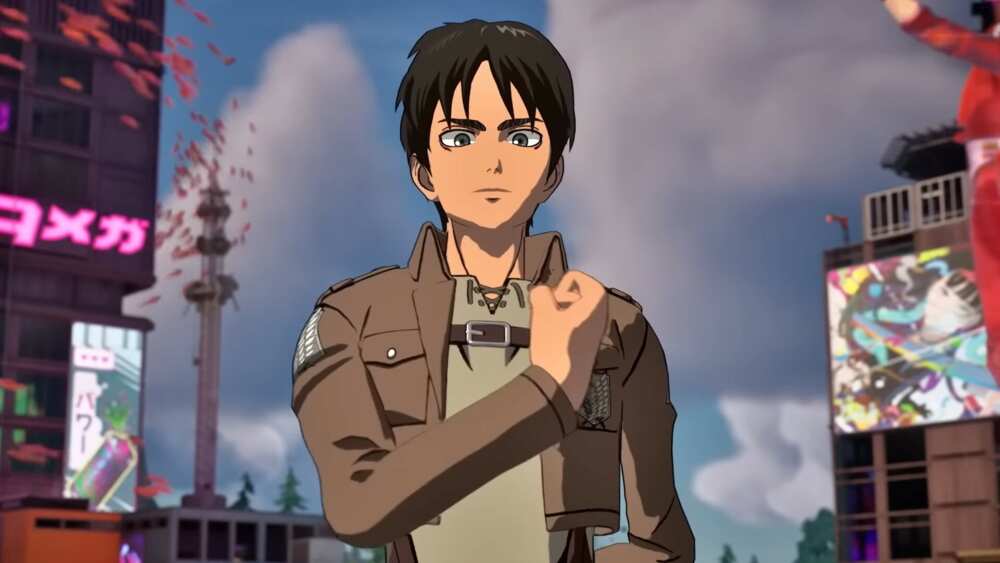 Attack on Titan is one of the top Japanese dark fantasy anime television series of all time. Eren Yeager from the series has the incredible power of erasing or editing the memories of every human on this planet. He becomes calmer after the Coup D'état.
38. Gray Fullbuster from Fairy Tail
One of the most notable characters in Fairy Tail is Gray Fullbuster. His most prominent feature is his spiky black-coloured hair. He has dark blue eyes and a toned, muscular body. He is a fierce defender of Fairy Tail and a wild card at times.
37. Sasuke Uchiha from Naruto
In Naruto, Sasuke Uchiha is one of the last surviving members of the Konohagakure Uchiha clan. After Itachi massacred their clan, Sasuke made it his mission in life to avenge them by killing Itachi.
36. Ayato Kirishima from Tokyo Ghoul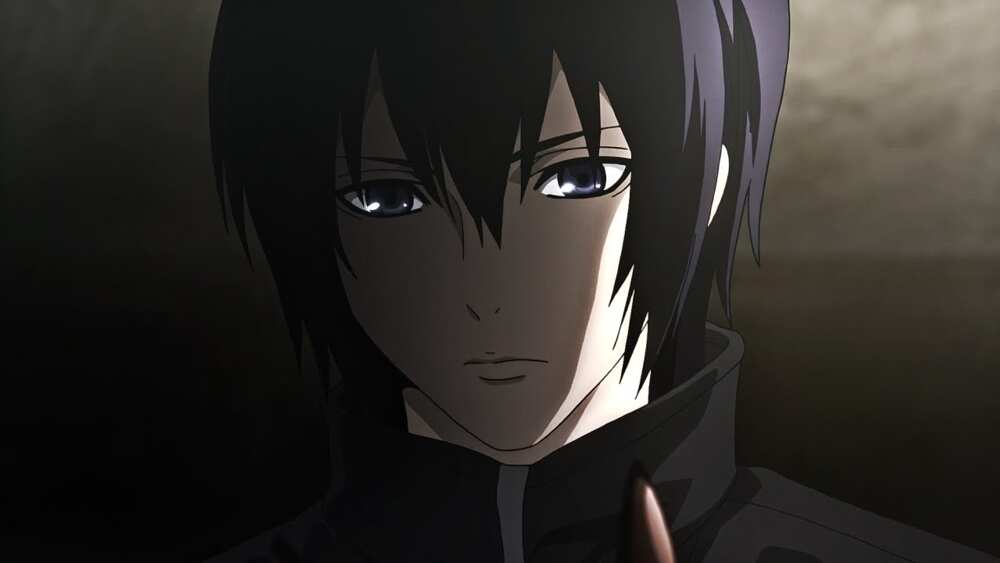 In Tokyo Ghoul, Ayato Kirishima is Touka's younger brother, Reiji Yomo's nephew, and Ichika Kaneki's uncle. He is a lean young man with blue eyes and messy blue hair, which sweeps down in front of his eyes.
35. Roy Mustang from Fullmetal Alchemist
Roy Mustang, alias The Flame Alchemist, is the tritagonist of the Fullmetal Alchemist series. He is a state alchemist and officer in the Amestrian State Military. He often uses his fearsome flames to take the fight to the enemy.
34. Ichigo Kurosaki from Bleach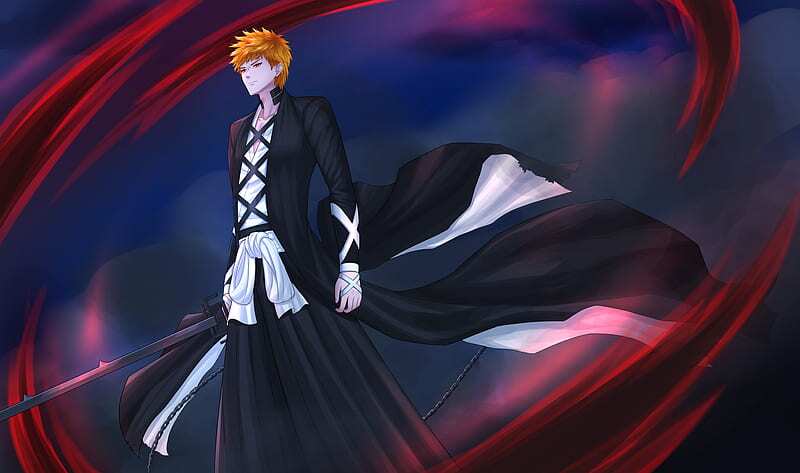 Ichigo is the son of Isshin and Masaki Kurosaki. He is the older brother of Karin and Yuzu. Ichigo Kurosaki is married to Orihime Inoue and has a son named Kazui. His Xuction registry number is 007, like James Bond's.
33. Tamaki Suoh from Ouran High School Host Club
Ouran High School Host Club has a twenty-six-episode run. Tamaki Suoh is one of the key characters whose full name is Renè Tamaki Richard de Grantaine Suoh. He has a princely smile and charming violet eyes that win over every girl in the series.
32. Toshiro Hitsugaya from Naruto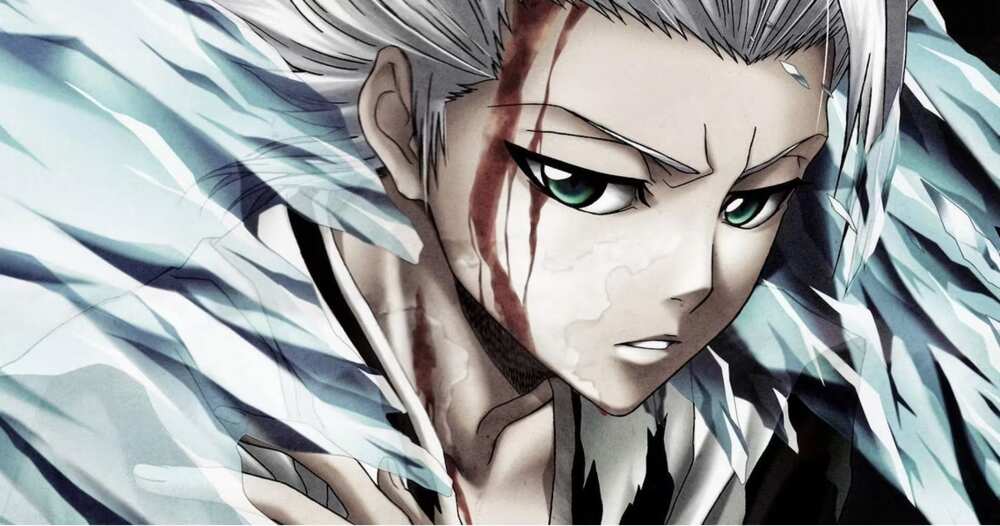 In Naruto, the youngest Captain to ever stand in the Gotei 13 is Toshiro Hitsugaya. He is one of the most powerful fighters in all of Bleach. While he has his childish side, he is quite mature compared to his peers. Who does not love a mature man?
31. Mugen from Samurai Champloo
Samurai Champloo is a fast-paced and highly recommended anime. Mugen from the series is a cute Black anime boy. He is extremely powerful but sometimes makes terrible and impulsive decisions. His name means one without limits.
30. Sesshomaru from InuYasha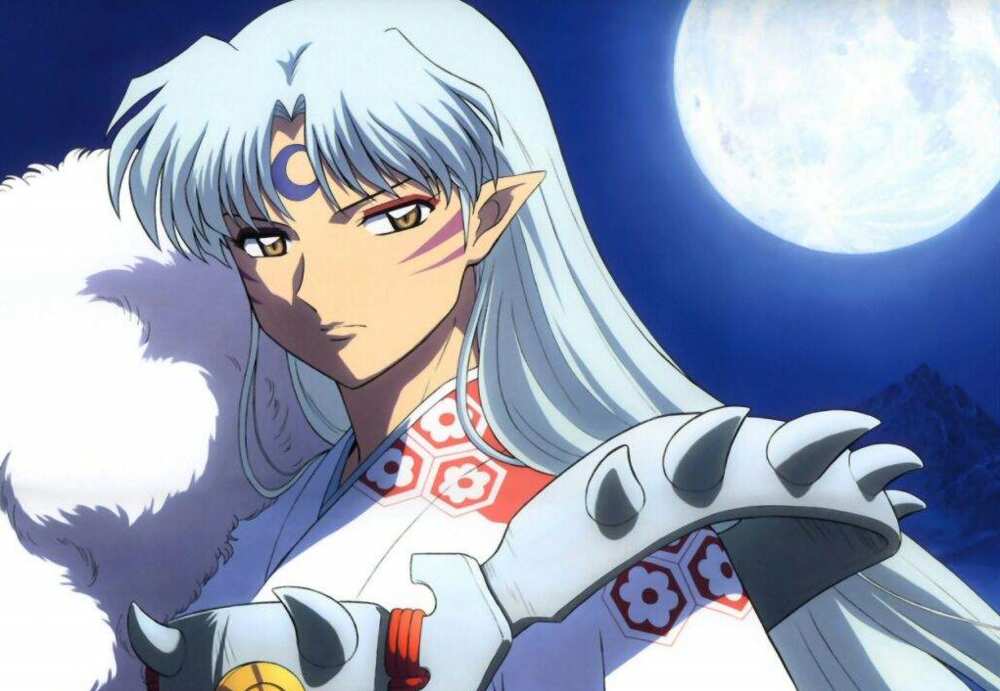 In InuYasha, Sesshomaru is the aristocratic half-brother of Inuyasha. He is a pretty quiet character who allows his actions to speak for him. Did you know he is a full-blooded demon?
29. Tomioka Giyu from Demon Slayer: Kimetsu no Yaib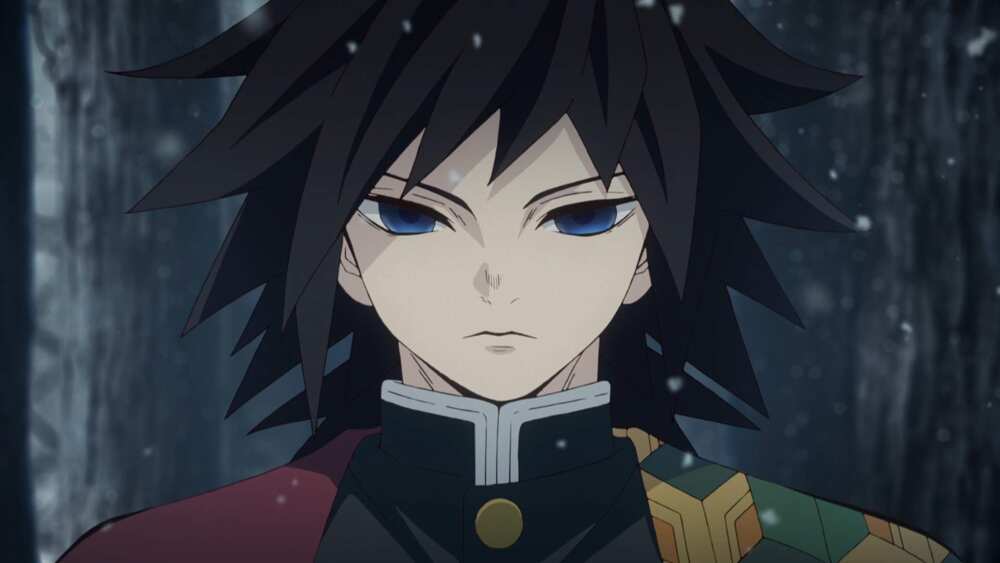 In Demon Slayer: Kimetsu no Yaib, Tomioka Giyuu is one of the fan-favourites because he possesses impressive abilities as a master of Water Breathing techniques. He is the second-most powerful Hashira after Gyomei.
28. Kyoya Ootori from Ouran Host Club
Did you know Kyoya Ootori from Ouran Host Club is also known as Shadow King? He has the cool-headed intelligence needed to keep Tamaki's well-meaning but often misguided plans from getting too out of hand.
27. Zen Wistaria from Snow White with the Red Hair
In Snow White with the Red Hair, Zen Wistaria is an easygoing character who gets along with others quite well. Zen's medium-length hair is silver-blonde with fringes long enough to pass his eyebrows.
26. Katsuki Bakugo from My Hero Academia
Constantly training to become one of the greatest fighters of all time, Katsuki Bakugo is s force to reckon with. He is best known for his constant yelling and for his spiky blond hair.
25. Neji Hyūga from Naruto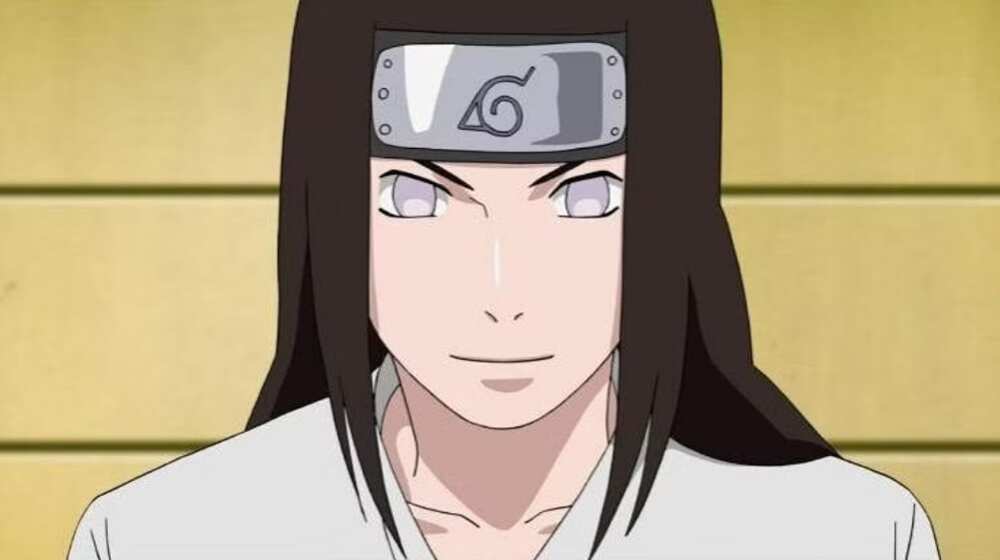 Naruto's Neji Hyūga was first introduced as a prodigious shinobi during the early parts of the story. He had access to the power of the Kekkei Genkai Dojutsu known as Byakugan, right from birth.
24. Eijiro Kirishima from My Hero Academia
Eijiro is one of the most important characters in My Hero Academia. He is one of the most talented hero aspirants in the series. Eijiro Kirishima looks up to Crimson Riot, and his hero name is Sturdy Hero: Red Riot.
23. Ayato Sakamaki from Diabolik Lovers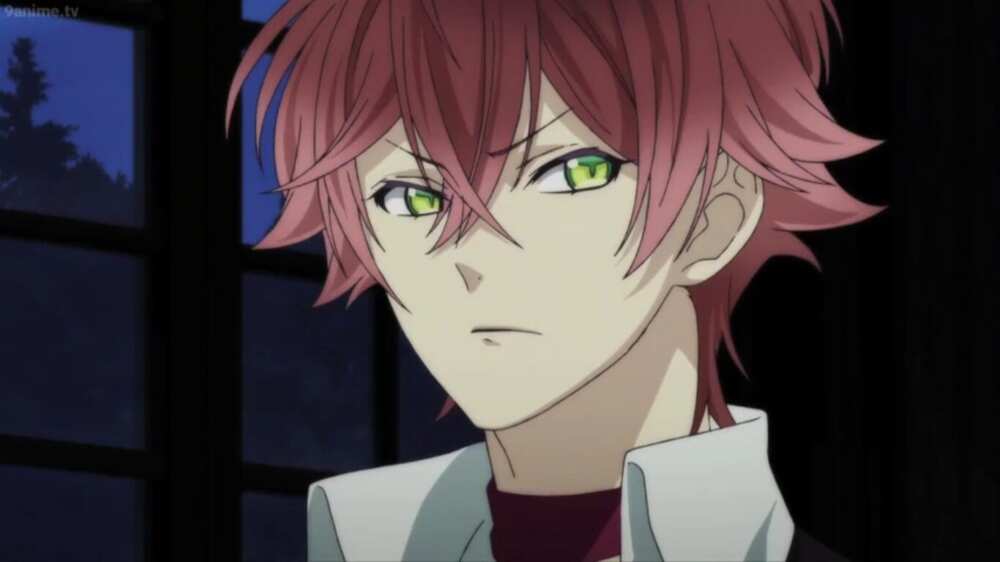 Like many of the diaboys, Ayato Sakamaki from Diabolik Lovers was abused both physically and mentally by his mother. She did so with the belief that it would push him into being the best in order to succeed his dad.
22. Natsu Dragneel from Fairy Tail
In Fairy Tail, Natsu Dragneel is the loud-mouthed and hot-blooded main character. Did you know his name means summer? Interestingly, he cannot control his power-ups.
21. Edward Elric from Fullmetal Alchemist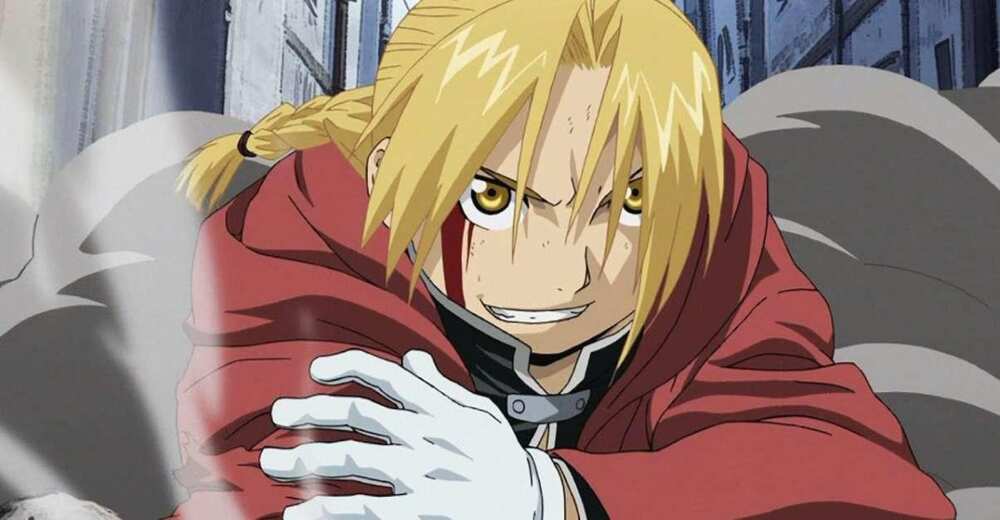 The Fullmetal Alchemist anime adapting the manga has a protagonist named Edward Elric. He is a teenager whose body size is too short for his age. He is a highly expressive character who often covers pain with silence.
20. Haruka Nanase from Free!
In Free!, Haruka Nanase is an 11th grader who enjoys swimming. His strong and quiet swimming style fascinates many fans. In his second year of high school, he creates the new Iwatobi swim club.
19. Death the Kid from Soul Eater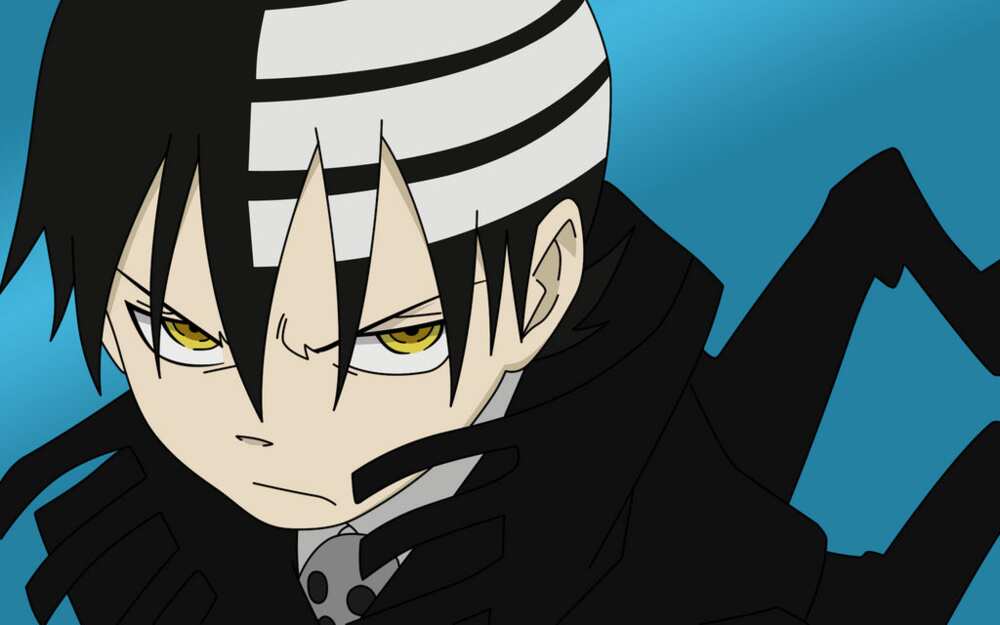 Although he started as a mere walking joke, Death the Kid ended up involved in a heavy plotline regarding his father, Lord Death, and the academy's secrets. Kid managed to garner as many fans as he has with his unique appearance and quirky personality.
18. Mikaela Hyakuya from Grand World War
Grand World War has a vampire unlike any other in the world of anime called Mikaela Hyakuya. Interestingly, he has a hidden side from childhood. As a vampire, he self-loathes, which is very sad. Many fans relate with him because they struggle with imposter syndrome.
17. Joseph Joestar from JoJo's Bizarre Adventure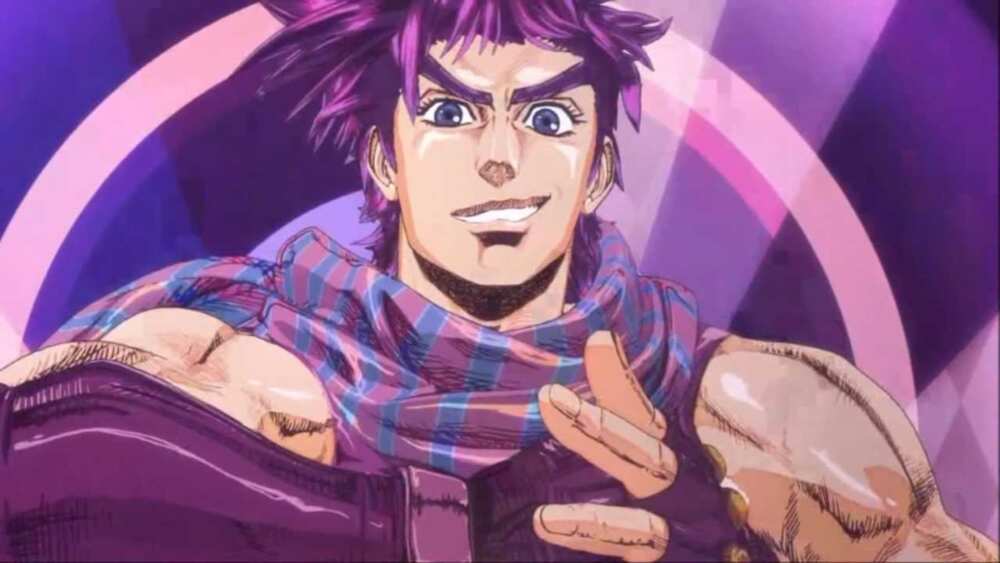 Despite appearing in three Parts of JoJo's Bizarre Adventure, Joseph Joestar is quite the enigmatic figure. He is the only JoJo who fought in all three major threats. He uses a Hamon that keeps him young-looking for his age.
16. InuYasha from InuYasha
In InuYasha, InuYasha has the appearance of a fifteen-year-old boy. He is a half-demon who had a difficult and lonely childhood. Demons and humans despised him for his mixed bloodline, but fans love him.
15. Roronoa Zoro from One Piece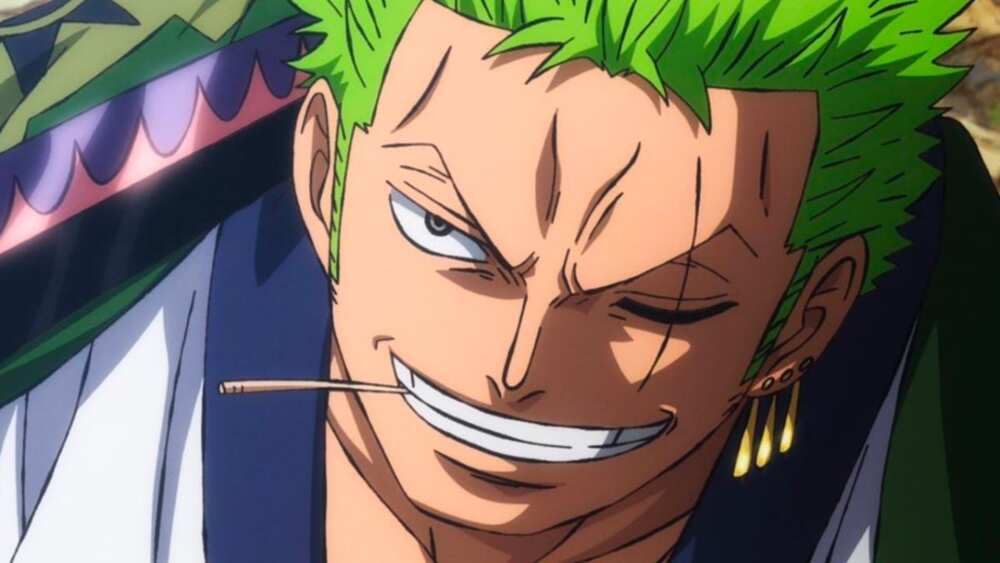 One Piece's Roronoa Zoro is one of the strongest and most popular characters. His goal is to become the world's strongest swordsman. He would be a police officer if he was not a pirate. He is sometimes addressed as Zolo.
14. Zeref Dragneel from Fairy Tail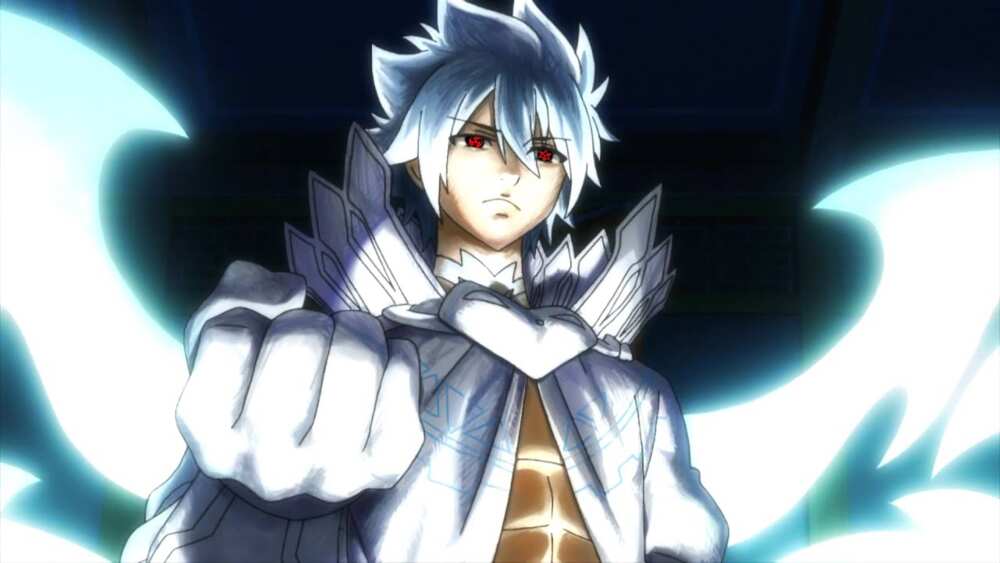 Fairy Tail offers a wide variety of complex characters with tragic backstories. One of the most complex characters is Zeref Dragneel, a character understandably painted as a dark and mysterious force that is full of surprises. He is a genius and a former emperor.
13. Spike Spiegel from Cowboy Bebop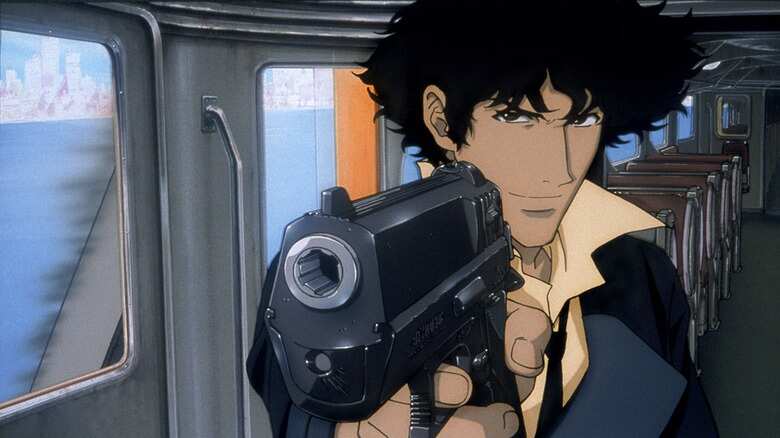 One of the most complicated characters in Cowboy Bebop is Spike Spiegel, who fears his own memories more than death. He is a talented martial arts expert who would rather spend time alone.
12. Ciel Phantomhive from Kuroshitsuji
Black Butler or Kuroshitsuji created talk for its suave butler demon Sebastian Michaelis and his twelve-year-old master, Ciel Phantomhive. Ciel wears two rings, sleeps with a gun under his pillow, hates spicy food, enjoys mysterious novels, and has asthma.
11. Katsuki Yuri from Yuri!!! on Ice
In Yuri!!! on Ice, Katsuki Yuri is the titular character who is relatable wot fans. He comes from a humble background and struggles with confidence and overcoming failure. For Yuri, indulging in his favourite foods a form of comfort.
10. Shirogane Miyuki from Kaguya Sama Love Is War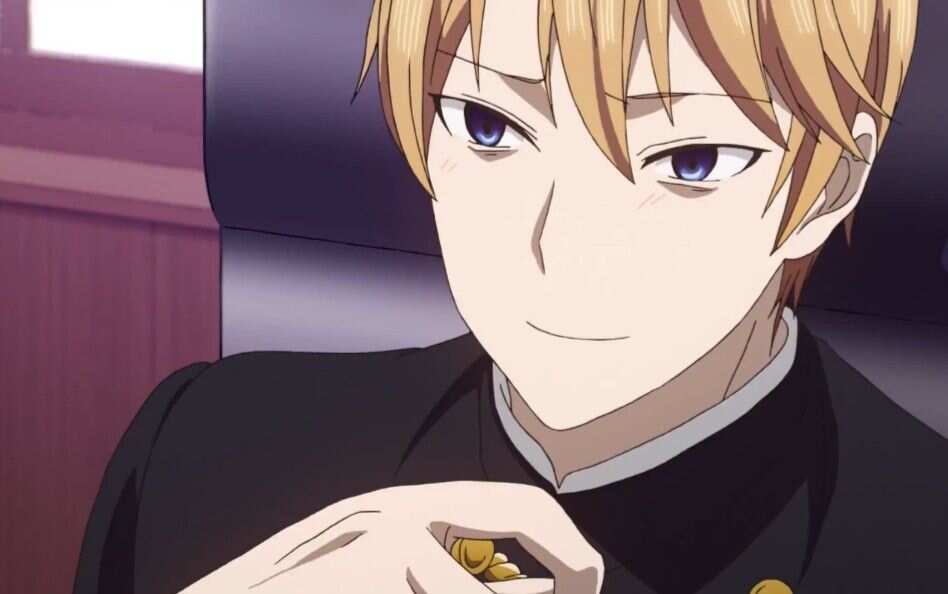 In Kaguya Sama Love Is War, Shirogane Miyuki is one of the most loved characters. His inherent need to work hard to rise above his socioeconomic status resonates with many fans. His overall grounded demeanour is quite attractive.
9. Lamperouge Lelouch from Code Geass
Lelouch vi Britannia, alias Lelouch Lamperouge, is the main protagonist of the Code Geass series. He is the genius prince who took over a nation and helped liberate the world from his father's rule. He won fans' hearts when he started taking care of Nunnally, his disabled sister.
8. Izaya Orihara from Durarara!!
In Durarara!!, Izaya Orihara is perhaps one of the most influential people in the city of Ikebukuro. He loves creating chaos and observing how people react to different situations. Interestingly, he often distances himself from the chaos he creates.
7. Langa Hasegawa from Sk8 The Infinity
In Sk8 The Infinity, Langa Hasegawa is a quiet character who can come off as chilly at first. Once fans get to know him, it becomes impossible not to love him. He is a sweet high schooler who moves from Canada to Okinawa after his father's death.
6. Dabi from My Hero Academia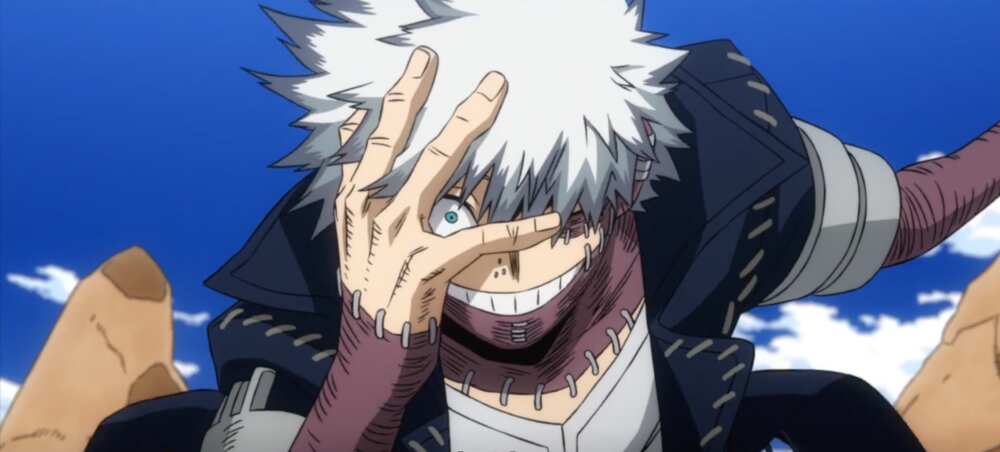 In My Hero Academia, Dabi is a prominent member of the League of Villains with a dark past and numerous secrets. He has caused chaos with the League of Villains since the beginning. He is best known as the villain with a patchwork appearance and blue flames.
5. Izuku Midoriya from My Hero Academia
Izuku Midoriya, is commonly known by his hero name, Deku. Originally, the name Deku was a direct insult to him since he didn't have a quirk. Did you know he shares a birthday with Ichigo Kurosaki?
4. Sanji from One Piece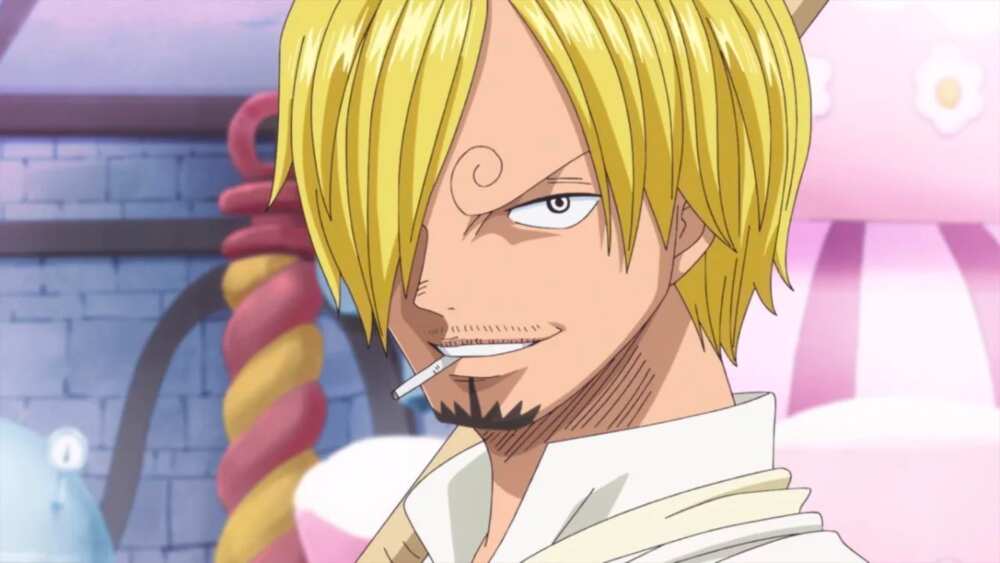 Sanji was born as Vinsmoke Sanji. He is notorious for his arsenal of kicks and agility. While he considers himself to be a gentleman, he is a doting pervert who flirts with every woman he meets. His lack of self-control often leads to him having massive nosebleeds.
3. Son Hak from Yona of the Dawn
In Yona of the Dawn, the male lead is Son Hak. He is the former General and Chief of the Wind Tribe. He is strongly trusted and regarded as one of the strongest in his community because of his unrivalled fighting skills.
2. Loke from Fairy Tail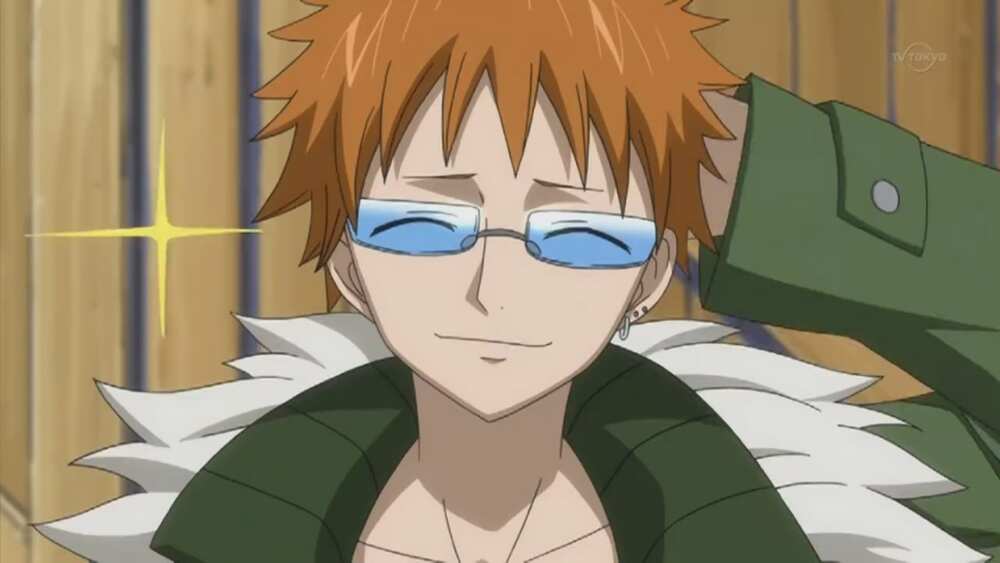 In Fairy Tail, the leader of the Celestial Spirits is Loke. He is a notorious flirt, but he can be reliable when the time comes. He protects his master Lucy and watches out for his friends in Fairy Tail. He uses ring magic to access his magical powers.
1. Light Yagami from Death Note
One of the most handsome characters in Death Note is Light Yagami. He is a two-faced high schooler who had a cameo in Death Parade. He is the main protagonist of the manga series.
Who is considered to be the cutest boy in anime?
Light Yagami from Death Note is arguably the cutest anime boy. Others rivalling for this spot are Loke from Fairy Tail, Son Hak from Yona of the Dawn, Sanji from One Piece, and Izuku Midoriya from My Hero Academia.
Who is the hottest white-haired anime boy?
Some of the hottest white-haired anime boys are Suigetsu, Juuzou Suzuya, Kashin Koji, Toshiro Hitsugaya, Hyoga, Inumaki Toge, Killua Zoldyck, Kakashi Hatake, and Ken Kaneki.
The anime and manga genre has gained a wide fanbase in recent years because of its captivating visuals and cute characters. The genre has cute anime boys that many people have crushed on at some point.
Legit.ng recently published cartoon characters with glasses that are absolutely iconic. Viewers of different ages adore various cartoon characters.
Each character stands out with their personalities, talents and looks. Characters with glasses are known to be intelligent, awkward and sometimes introverted.
Source: Legit.ng