43 emotional songs about letting go and moving on with your life
Loss, grief, trauma, and pain can all take a toll on a person. Sometimes, there are no words to comfort people going through difficult life challenges. However, music has its magic; it can speak to the struggles and challenges of overcoming heartbreak, loss, and disappointment. Discover some of the best emotional songs about letting go and moving on to soothe your pain after a breakup or a loss.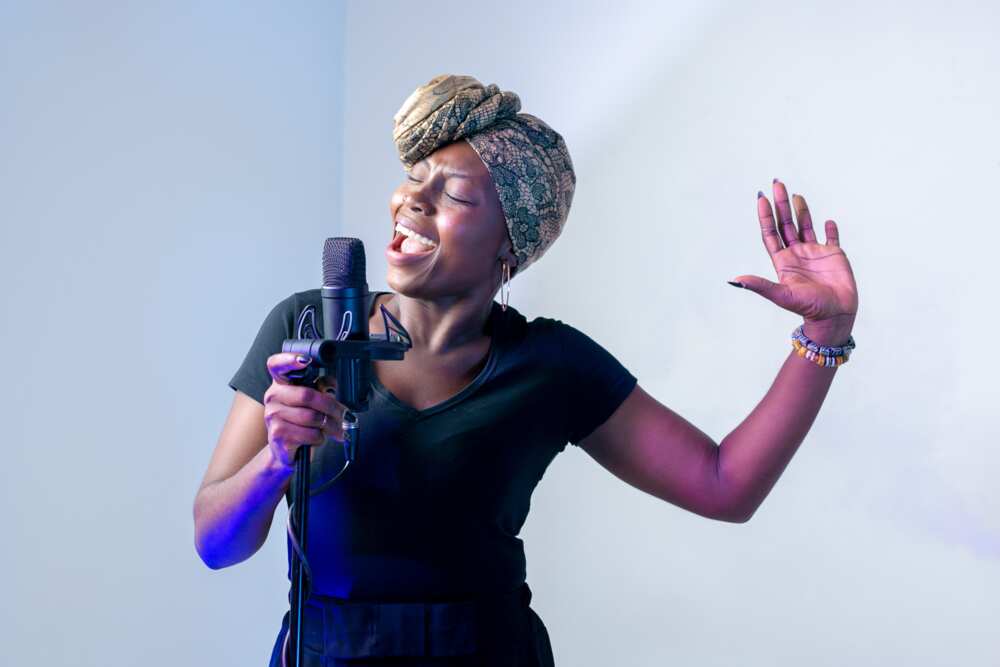 Letting go and moving on can be difficult, but music can help ease the journey. Emotional songs about letting go and moving on can provide comfort, validation and inspiration for those who are going through a similar experience. These songs can help to evoke feelings of release and liberation and can serve as a reminder that healing and growth are possible.
Songs about moving on and letting go
Not everyone you meet is meant to stay with you forever in life. People come and go to teach you lessons, and the complicated truth is that, at some point in your life, you will have to let go of someone you love.
Songs about moving on
Listening to empowering and uplifting music can help boost your mood. These best moving on songs listed below are for all the people out there who are brave enough to take a leap of faith and start anew.
Ain't Thinkin Bout You by KREAM, Eden Prince
Ain't Thinkin Bout You is one of the most notable techno-house bangers with a great hook and strong vocals that lyrically detail moving on from a toxic relationship.
Let It Be is a song by the English rock band the Beatles, written by Paul McCartney and released on 6 March 1970. This classic track is about leaving problems behind and moving on in life.
Goodbye My Lover by James Blunt
The song was written by Blunt and British songwriter Sacha Skarbek and released in November 2005. It's a great song about moving on, even though it hurts.
The track is about someone trying to move on from a relationship and establish new rules to keep herself from falling back into that failed relationship.
Miss Movin' On by Fifth Harmony
Miss Movin' On is a power pop track with a synth-backed chorus and soaring hooks. The song expresses a message of empowerment after the end of a relationship. It was released on 16 July 2013.
Kellie Pickler co-wrote the song alongside Taylor Swift. Best Days Of My Life lyrically talks about moving forward after break-ups even though you have fond memories of the relationship.
Bye Bye Bye by N'Sync is one of the most popular songs about moving on that was released on 17 January 2000. The lyrics of this track are excellent for a person trying to move on from an ex without grieving about what could have been and what was.
See You Again by Carrie Underwood
The song is about hope, acceptance, and moving on. It tells the story of moving onwards after experiencing the death of a loved one in life.
This track is an excellent reminder that as painful as moving on is, you deserve better than being treated poorly or being in the wrong relationship. And before you know it, it won't hurt like it used to.
Someone Like You by Adele
The song is full of bitterness and resentment, but it is also full of hope and genuine respect and kindness. This song became a global success upon its release, reaching the number-one spot on billboards in over 20 countries.
Bittersweet Memories is a power ballad by the Welsh heavy metal band Bullet for My Valentine, released on 25 November 2010. It is about moving on with life after a bad relationship, acknowledging those memories, and then letting them go.
This song is about making a choice to walk away and take back your power. With that power, you'll have the strength to move on. It was released in 2016.
Songs about letting go of someone you love
Heartbreaks are not only from break-ups as they could also result from the death of a loved one or a friend leaving your life. It doesn't matter what caused the heartbreak, but all that matters is you moving on. These songs about letting someone go are exactly what you need to kickstart the process.
We Are Never Getting Back Together by Taylor Swift
The song tells the story of a girl and her frustration with an ex-lover after a breakup. While the story is about love, it focuses on strength and the willingness to move on and let go.
The song was released in 1985 in May and peaked at number three on the US Billboard Hot 100. This classic song by Sting is about letting go of your loved one.
Let Me Go by Hailee Steinfeld & Alesso ft. Florida Georgia Line & Watt
It was written by Ali Tamposi, Brian Lee, Jamie Lidell, Alesso and Watt. This song is for those who have broken up with someone but can't seem to find peace because the other party won't give up.
I Will Survive by Gloria Gaynor
The song was produced and written by Freddie Perren and Dino Ferrakis. This song is for anyone who wants to mend a broken heart but doesn't know how. It's like it was specifically made to help you through healing, letting go, and finally moving on.
My Happy Ending is one of the best songs about letting go of someone you love. It is about a relationship that doesn't work out and deals with having to say goodbye to all of the memories together that both people in the relationship once had.
Since U Been Gone by Kelly Clarkson
Since U Been Gone is another award-winning song about moving on and letting go. The song was written and produced by Max Martin and Lukasz.
It is an anthem for men who are brave enough to let go of the girls they love. It was released on 30 August 2005.
Too Good by Drake ft. Rihanna
The track was recorded in 2015 and released on 15 May 2016 in the United Kingdom. Too Good is about letting go of a relationship because they have been taken for granted for too long. Hopefully, if you are in such a relationship, you will recognize your worth and move on.
Don't Think Twice It's All Right by Bob Dylan
The song was written by Bob Dylan in 1962, recorded on 13 November 1962, and released in August 1963. It is a folksy poetic ballad about leaving a lover and moving on with your life without the associated guilt.
Songs about moving on in life
Songs about moving on don't have to be about breakups; they can be about losing a friend or a family member or even growing and changing as a person. Here is a list of songs about moving forward in life to put you on the path to feeling better.
IDGAF by Dua Lipa
The song was produced by Stephen Kozmeniuk, Lorna Blackwood and Larzz Principato and released on 12 January 2018. IDGAF is one of the best songs to listen to once you decide to mend your broken heart and start a brand new life.
Big Girls Don't Cry by Fergie
Big Girls Don't Cry a song by American singer-songwriter Fergie from her debut studio album, The Dutchess (2006). It was written by Fergie and Toby Gad. The song is widely commended for its mature approach to dealing with a broken relationship and starting a new life.
It speaks of independence after the end of a love affair. It was released on 30 October 1995 by Maverick Records as the first single from her Something to Remember album.
The song was written and produced by Timberlake, Timbaland, and Danja. It is about betrayal and forgiveness and was described by some music critics as a sequel to his 2002 single Cry Me a River.
Thank U, Next by Ariana Grande
Thank U, Next by Ariana Grande is a reminder that downright tragic endings can make you stronger. Watch the music video to this gratifying break-up song for an extra mood lift.
There You'll Be was written by Diane Warren for the film Pearl Harbor and appears on its soundtrack. The track is about remembering deceased acquaintances, always appreciating whatever time you had with them, and reminding yourself that you will always be with them.
The lyrics of Everybody Lost Somebody by the Bleachers were inspired by the passing of singer Jack Antonoff's sister in high school. This song is emotional, and it is a song about finding comfort after going through loss, be it from relationships or the death of a loved one.
Better In Time by Leona Lewis
The song was written by J. R. Rotem and Andrea Martin and recorded in 2007 in Los Angeles. This song applies to anyone whose heart is broken and who can't find a reason to move on. Time heals all wounds, and this track is all about that truth.
Irreplaceable lyrics are empowering and perfect for anyone going through a breakup that seems impossible. The song was recorded in New York City in April 2006 and released in October 2006.
Stronger by Britney Spears
The teen pop song has self-empowerment lyrics about a girl who is tired of her cheating boyfriend and decides to live without him. The song was written and produced by Max Martin and Rami and released on 31 October 2000.
Survivor by Destiny's Child
It was written and composed by group members Beyoncé, Anthony Dent, and Mathew Knowles in 2000 and was released in 2001. Listen to this song on a blast from your speakers, and you will feel empowered like never before.
The song was written by Del Rey and Rick Nowels and released on 21 August 2015. Lyrically, the song talks about finding strength in the face of abandonment.
Lonely Together resonates with those still looking for the courage and strength to move on and start anew. It was released on 11 August 2017.
Better by Myself by Hey Violet
Better By Myself aims to encourage people to escape bad relationships but avoid completely isolating themselves because being alone isn't always the best choice.
So Yesterday was recorded in 2003 and written by a production team called The Matrix. It is the perfect track for your playlist after leaving a tiresome relationship.
You Learn by Alanis Morissette
The track was written by Morissette and Glen Ballard, the album's producer, in 1994 and 1995. You Learn points out that everything in life is a learning experience.
A Little Bit Stronger by Sara Evans
The track is a glimmer of positivity, a reminder that there is life after love. It was written by Luke Laird, Hillary Lindsey, and Hillary Scott and was released in September 2010.
Whitney Houston's version of I Will Always Love peaked at number one on the Billboard Hot 100. It was initially written and recorded by Dolly Parton in 1973.
Already Gone reminds the listener that sometimes you have to leave a situation mentally and emotionally before you walk away.
100 Letters by Halsey
The track was recorded by Halsey in 2016 and 2017. The song's lyrics encourage the listener to embrace their emotional transition during a difficult time.
The song was co-written by Bruce Hornsby and his brother John and released in June 1990. It peaked at number 18 on the US Billboard Hot 100. This track is about getting out of your comfort zone. If you have ever wanted to transform your life and never look back, give this song a listen.
When The Party's Over was written and produced by Finneas O'Connell. It was released on 16 October 2018.
It is never easy moving on from break-ups or the death of a loved one, but it is pretty important as it helps us to confront reality and live. The above emotional songs about letting go and moving on will help you heal your broken heart.
READ ALSO: Top 50 Naija throwback songs to remind you of the good old days
Legit.ng recently published the top 50 Naija throwback songs. Nigerian songs have transcended time both locally and internationally. Aside from conveying strong emotions and reflecting cultural attitudes, they have also resonated with many people in the country and across the African continent.
Nigeria has shown to be an inspiration to its musicians, with many of them creating memorable songs out of the shared experience people have. Discover the best Naija throwbacks in this post to keep you refreshed.
Source: Legit.ng