INVESTIGATION: Culture of death: Twins murder and infanticide in the FCT (video)
Editor's note: Despite the awareness programme carried out by the National Orientation Agency in conjunction with the Federal Capital Territory Administration (FCTA) in 2014, an investigation has revealed silent but continuous killing. With proof of rescued babies and toddlers in a mission house coupled with testimonies from locals. However, this report is the conclusion of the investigation. The first part of the report on infanticide in the FCT is published here.
Lack of information
About 90% of the villages that were visited as part of the investigation do not have powerline, no electricity. Only the chiefs have radios, with which they can barely get to connect to the radio stations because of their remote locations.
They live their lives one day at a time, little children do not know anything about television, not to talk of cartoons. To reach out to them for enlightenment through the media would be a huge challenge.
An English missionary, Mary Slessor, who migrated to Nigeria with her base in Calabar, has saved twins children. She enlightened the people and made them embrace twins children. The missionary picked up some children who were thrown away and raised them as hers. After a while, she was able to convince the people to stop the act.
Vine Heritage Home
This home is run by a couple known as Mr and Mrs Olusola Stevens. It is situated on the outskirts of Abuja within the Kuje district, a Christian missionary home which housed over 100 rescued children. An albino little girl who is around three years of age is also a part of the children, among others.
READ ALSO: INVESTIGATION: Culture of death: Twins murder and infanticide in the FCT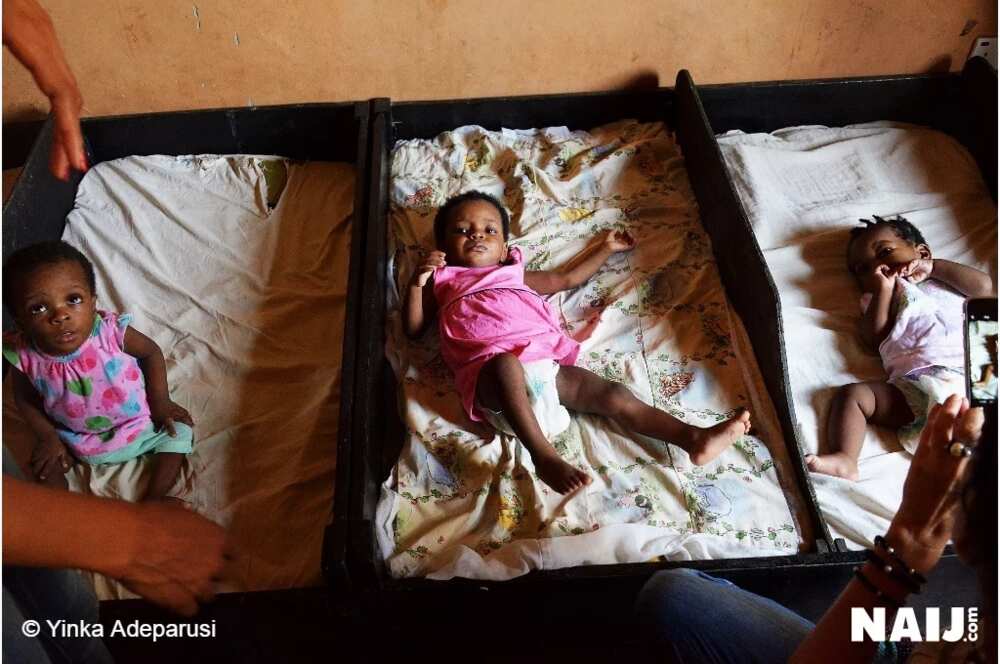 The house consists of boys and girls hostel with a living room where they regularly gather to say their prayers and commune with one another. However, the Stevens take some of the children to school on a daily basis with motorbikes as they do not have a bus.
"What we do is to rescue children from some cultural practise in the villages, those who grow upper tooth first, twins children who lost their mothers, we try to convince the communities to stop killing the children so as to save their lives, that is what we do, we thought to know them through our missionary works and we go into the interior to preach, we also minister to people.
"When we save lives first, God will make a way to sustain them and that's being our story from the first child that we rescued, people come around to nurture them, but it's not been easy especially when you have babies less than a month old that you have to feed," said Olusola Stevens, the coordinator of the home.
When Legit.ng visited the home in April 2016, the youngest of the rescued children was a month old, which confirms the continuos killings of twins within these communities is continuing.
Accessibility to a  proper healthcare system is about 30 minutes' drive from the orphanage home. Mr. Stevens also complained of threats to his life and that of his family by some community members who believe some of the rescued children are still causing them troubles.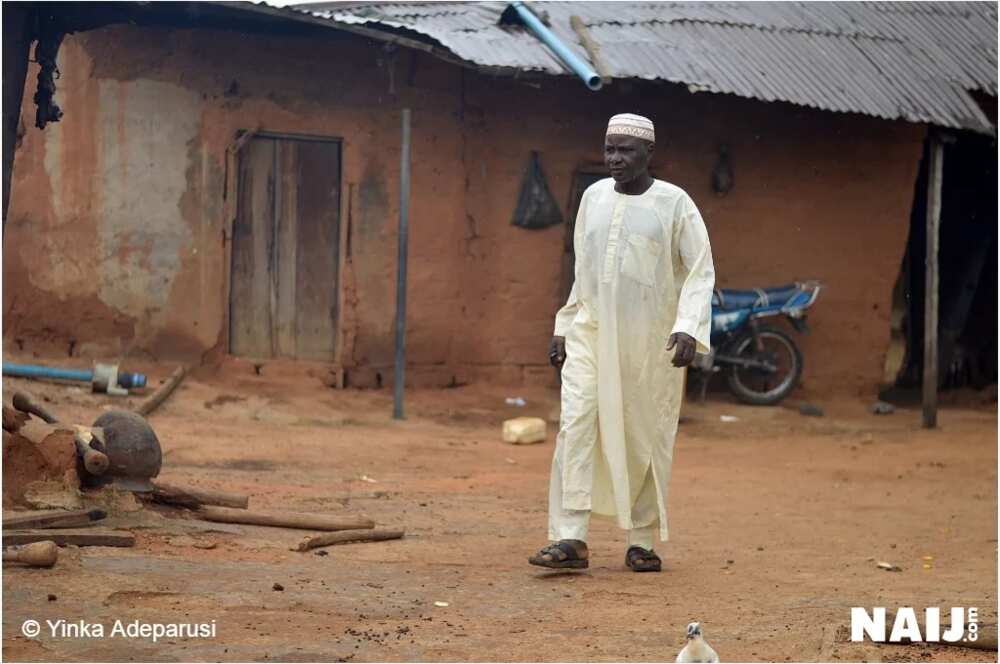 "When I discovered about the acts, I was shocked but I made up my mind that as a missionary 22 years ago, I said I was going to do something about it. It has been God because it has not been easy but people come to lend hands; volunteers. I feel fulfilled. I love children. Watching them grow is exciting as a mother. I love watching them grow," Mrs Chinwe Stevens told Legit.ng.
Reactions
Michael Semiye, the project coordinator of DEAN Initiative in Abuja, said he believed the practise has been long eradicated. However he was saddened by our recent discovery of the killings: "The practice has long been abolished. But if we find any community or people still in practice of such, the government can only be advised to groom them with civilization through systemic social educational structure."
A magistrate working in Abuja, Mrs Bunmi Achegbulu, condemned the act. She said: "The killing of twins is very ungodly and it's a custom which is repugnant to national justice, equity and good conscience, infact, it is a very barbaric custom. It's something that even God himself will not be happy seeing others do. My message to the government is to come to the aid of these children, and other children suffering from such barbaric customs."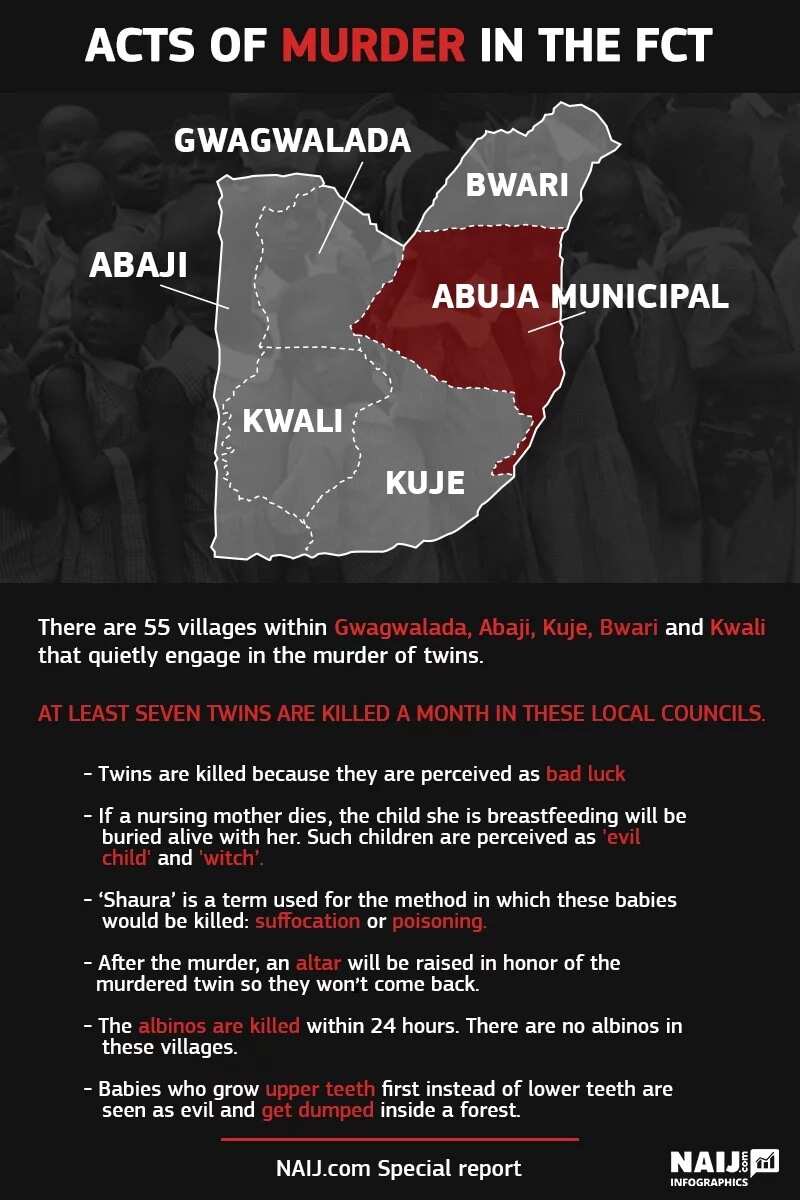 Amnesty International's standpoint
In a reaction to the findings, Mr. Makmid Kamara, the Country Director for the Amnesty International (AI) in Nigeria, said:
"We are not aware of this particular incident. You mentioned the acts of impartisan going on in Nigeria but we are not completely surprised that things like this is happening because a lot people have been killed in Nigeria and many other parts of Africa but specifically in Nigeria, we think this is a serious issue, violation of right of life in Nigeria and a serious contravention of Nigeria constitution which guarantees the life of all circumstances.
"As an organisation, we are concerned and we would want to express our deep concerns about the continuation of this act and we would want to call on the Nigerian authorities to ensure they look into these allegations and investigate them as a matter of urgency. I think it is the responsibility of every government to ensure right to life is respected and protected.
READ ALSO: How Albinos are murdered in Africa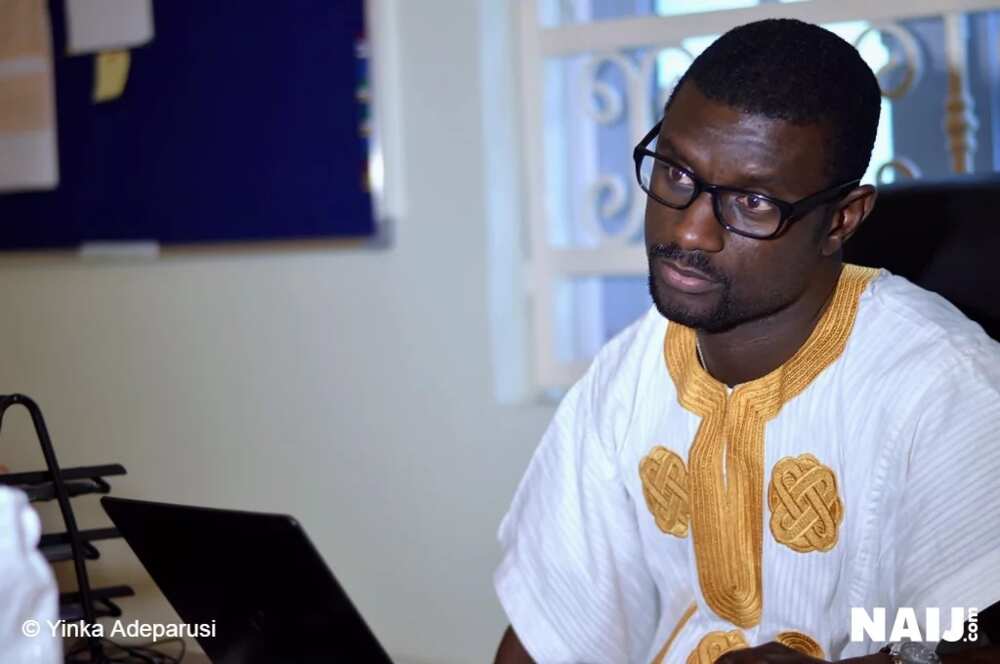 "We understand. We may be carrying some activist act based on their cultural belief and practices, and they have the right to practice those traditional beliefs but when the practice of those belief infringe on the right to life (fundamental right) it is the responsibility of the state to ensure that they protect those rights.
"The government should give a warning to the perpetrators that if they are caught they will face the law, it's a crime," he told Legit.ng.
Tales of fear and murder
Aisha Ayuba from Sabudu said she took her twins to the missionary before they could be killed, the girls were later named Mabel and Bethel.
 "I gave birth at home. There is no hospital here, God is my hospital, I trust God, that is why I gave birth at home. I took them [the twins] away because if they are here they will die and is because we have problem in keeping twins children around here, so that is why I took them. But even if they come here alive, but I want them to stay there."
Mrs. Stevens said that in her 22 years of working across the area councils, a lot of babies have been murdered and such practise is still ongoing till date.
However, 'Potoshi' is the name of the masquerade that is normally used to scare and snatch the helpless infants from their mothers -  according to their culture, women are not supposed to see the masquerade. Most women flee whenever there is news of its approach.
Paul Samari, an indigene of Sabudu, confirmed to Legit.ng that such practises still exist in their midst.
"It is true because our people don't like twins. When the women give birth to twins they will say the children are witches, they will say they do this [murder] and this normally. The twins will not be alive; they will kill them.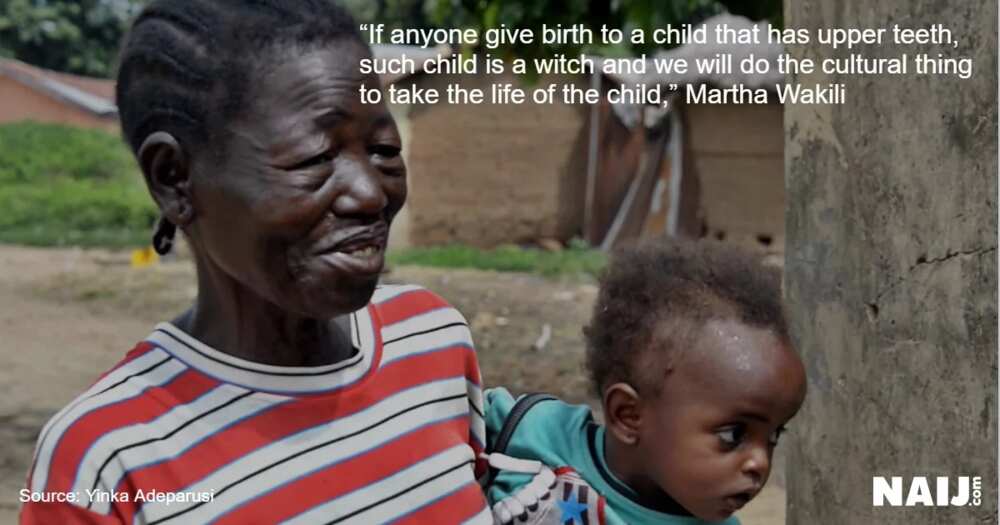 "I know someone, there is one woman in this our village that gave birth to four different set of Twins, but none of them is alive. The woman went to the farm. If not I would have showed you the woman, they don't just like it and as they did not want them. They will do something that will kill them and use stick to represent the other and after that, all of them will die. We the youths, we now know that this is not ordinary because our people do not like it."
Esther Ayuba, who is an elder sister to Mabel and Bethel who were rescued, said she missed her sisters, but happy they have been rescued and living okay.
"My name is Esther Ayuba. I am in primary 4 and my two sisters were given away so that they will be alive because if they stay in the village, they will kill them, and in our village twins are not allowed. Instead we decided is better to take them far so they will be alive. I miss them but I have not forgotten them."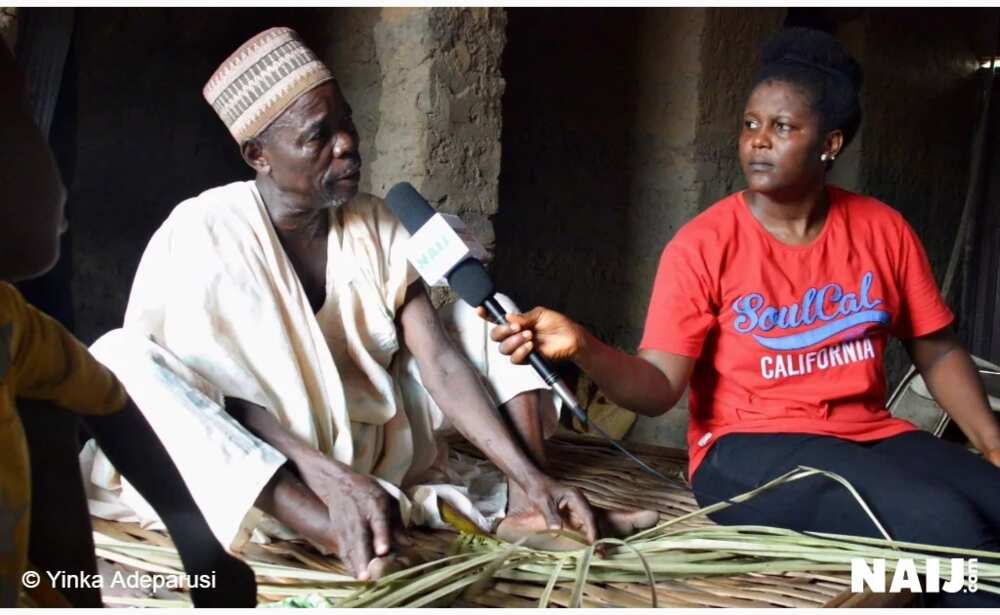 The Nigerian Constitution on the criminal code
The criminal code section 316 defined and analysed the circumstances. The offence of murder is considered to be the most grievous kind of homicide, and it is defined as death caused unlawfully in any of the following circumstances, outlined by Section 316 of the Criminal Code:
(a) Where the offender intends to cause the death of the person killed, or that of some other person;
(b) Where the offender intends to do the person killed or to some other person some grievous harm;
(c) Where death is caused by means of an act done in the prosecution of an unlawful purpose, which act is of such nature as to be likely to endanger human life;
(d) Where the offender intends to do grievous harm to some person for the purpose of facilitating the commission of an offence which is such that the offender may be arrested without warrant, or for the purpose of facilitating the flight of the offender who has committed or attempted to commit such offence;
(e) Where death is caused by administering any stupefying or over-powering things for either of the purpose of facilitating the commission of an offence or for the purpose of facilitating the flight of an offender who committed or attempted to commit such offence;
(f) Where death is caused by wilfully stopping the breath of any person for the purpose of facilitating the commission of an offence or for the purpose of facilitating the flight of the offender who has committed or attempted to commit any such offence.
Unresponsive reactions
All effort made to reach out to the FCT Police proved abortive, calls were neither answered nor acknowledged, emails and text messages sent were not answered. Traditional rulers in the FCT, however, refused to make any comments regarding this investigation. Several visits to the FCT social development control were not helpful, as we were met by the absence of the acting director of the agency, Hamza Madaki Tayyub.
"I hope these children can grow up and go back to their communities to spread the word that no child is evil, children are gifts from God," Mrs. Stevens concluded.
Source: Legit.ng