US finally speaks on Aisha Buhari's alleged crime
- Three weeks after Governor Ayodele Fayose of Ekiti state made a revelation on Aisha Buhari's alleged involvement in the Halliburton scandal, the US has finally made a statement
- The US reply to questions on Aisha's involvement may have now put to rest the heat that followed the revelation from the governor which rattled the presidency
The United States government has replied Governor Ayodele Fayose of Ekiti state declaring that it has no records of crimes against Aisha, the wife of President Muhammadu Buhari.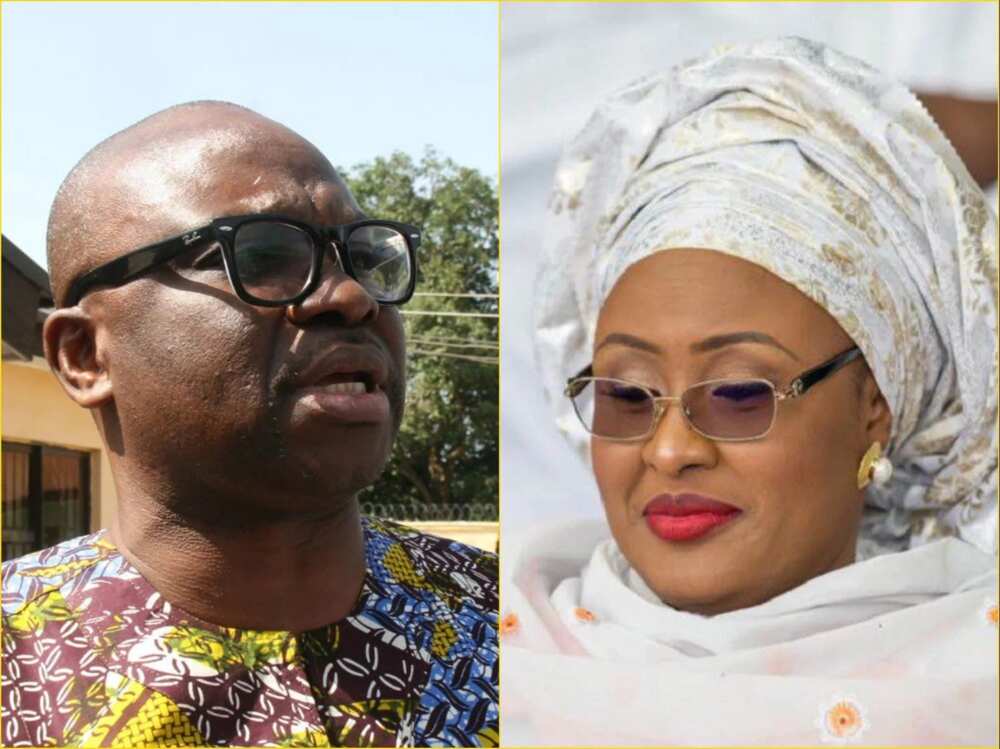 The country also said the president's wife is not wanted in the US.
The Ekiti state governor, on Monday June 20, distributed a link to the US Department of Justice's website holding court documents where Aisha Buhari was alleged to have transferred suspicious funds to a convicted former American congressman, Williams Jefferson.
Punch is reporting that the acting public affairs officer of the US Consulate General, Lagos, Frank Sellin, said this in an email reply to inquiries on the true state of Fayose's allegation.
READ ALSO: Northern group, APC chieftain blast Governor Fayose
According to the report, Sellin, in reply to questions on how true Fayose's allegations are against Aisha and concerning the $185 million Halliburton scandal, said: "We have no information to provide on this matter."
Fayose had shocked Nigerians and the world when he revealed that Aisha was wanted in the US.
"Even the president cannot claim to be an angel. The estate he built in Abuja is known to us.
"His wife was indicted in the Halliburton scandal.
READ ALSO: How Fayose erred with his allegation against Aisha Buhari
"When that American, Jefferson, was being sentenced, the president's wife was mentioned as having wired $170,000 to Jefferson.
"Her name was on page 25 of the sentencing of Jefferson. We can serialise the judgment for people to see and read," the governor had said.
Source: Legit