Makoko floating school collapses
- The three-storey building collapsed after a torrential rainfall in parts of Lagos state on Thursday
- The floating school was to house over 100 school children with their teachers, but was declared an illegal structure by the state government in 2013
- It was jointly built by the residents of Makoko/Iwaya Waterfront community in Yaba council area, United Nation Development Programme (UNDP) and a private firm -NLE works, Nigeria
The much celebrated Makoko ultra-modern floating school in Lagos has collapsed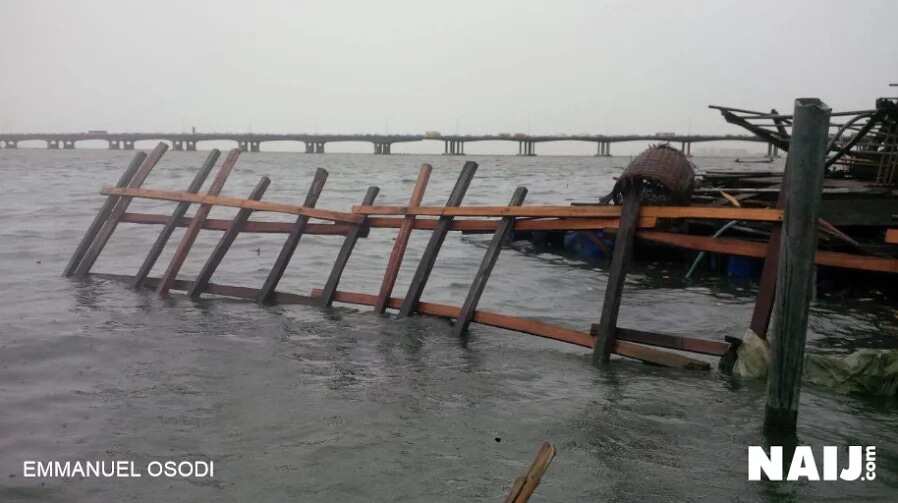 The school collapsed on Tuesday after a heavy rainfall that took over most part of the Lagos including Makoko, a slum and highly populated part of the state, according to sources who confided in Legit.ng.
READ ALSO: 3 dead as building collapses in Ekwulobia, Anambra
Details of how the three-storey building which was meant to serve the poor residents of the area collapsed were still sketchy at the time of this report.
It is not yet known if there were casualties, but the construction of the building was halted in 2013 by the Lagos state government allegedly following some structural issues.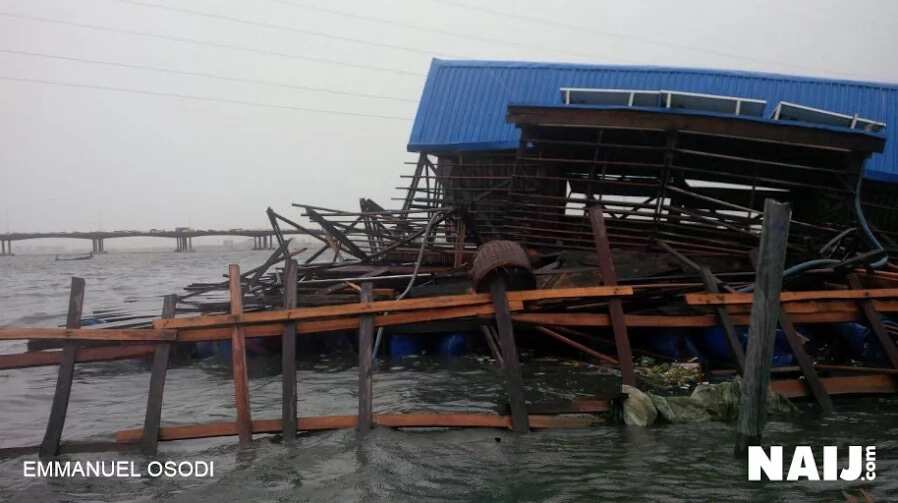 The building was on a foundation of 256 plastic drums and powered by solar panels suspended on the roof.
READ ALSO: People spotted living ubder bridges in Lagos state
The floating school was jointly built by the residents of Makoko/Iwaya Waterfront community in Yaba council area, United Nation Development Programme (UNDP) and a private firm -NLE works, Nigeria.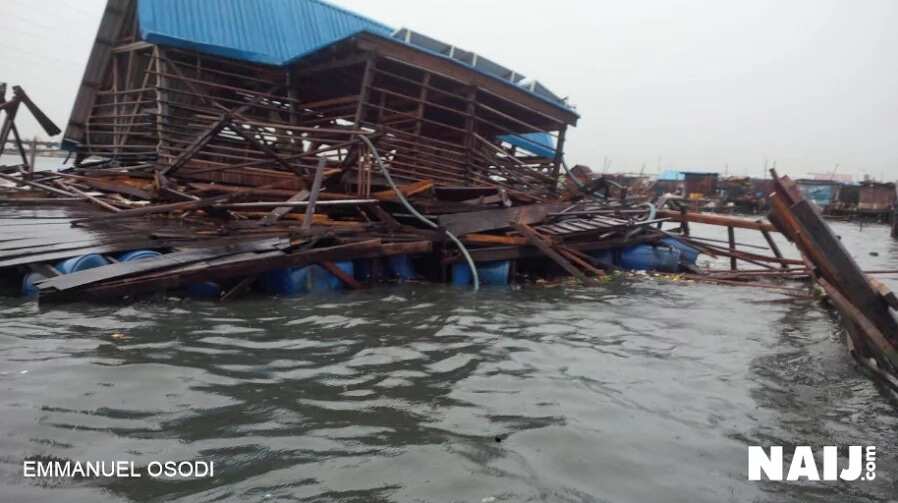 It was expected to accommodate no fewer than 100 pupils and their teachers.
READ ALSO: Many escape death as storm fell tree in Ogun (photos)
Kunle Adeyemi, who promoted the floating school believed that the structure would have served as an extension of the only existing school in the coastal community, Whayinna Nursery and Primary school.
[embed]http://www.youtube.com/watch?v=MHW3oGylGqw[/embed]
Its ground floor was to serve as an open recreational space for the pupils during the day and as a public arena for community activities after school hours.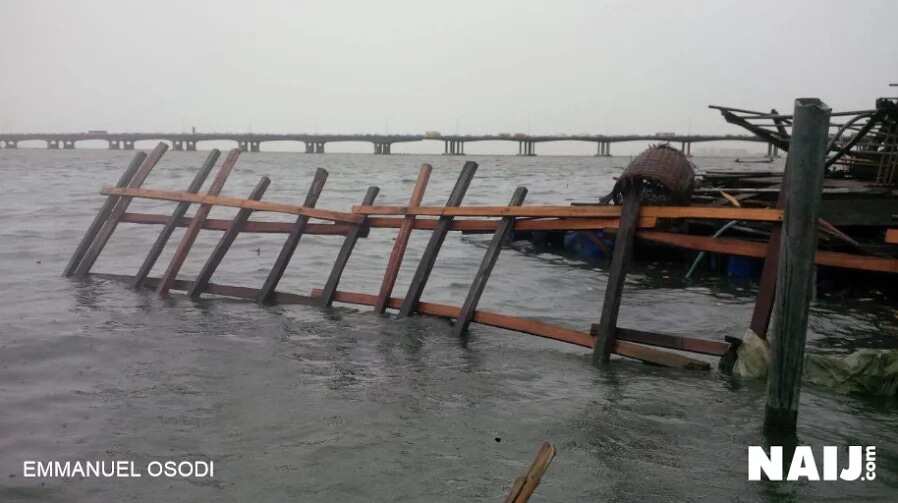 However, the government called it an illegal structure.
Then commissioner for waterfront and infrastructure development in the state, Prince Adesegun Oniru had said: "The floating school has been illegal since inception. The owner of the floating school waited until there was a legal issue in the area before he commenced the construction of the school.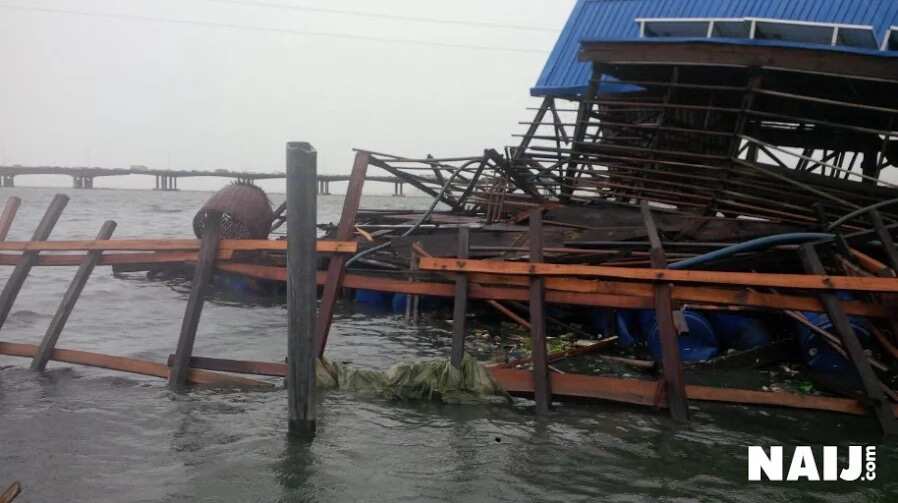 "So as far as that floating school is concerned, it was erected without the permission of the state government.
"The simple answer to the floating school is that it is an illegal structure and it shouldn't be there."
In Nigeria, building collapse is rampant. Just recently, at least seven people lost their lives after a three-storey uncompleted building collapsed at Nwagu village near the Federal Polytechnic, Oko, Anambra state.
Source: Legit.ng