- Members of Synagogue Church Of All Nations watch in amazement as man turns to dog
- A video clip shows a middle-aged man chewing his shoe as prayers of deliverance are rendered
There is a viral video making the rounds, the clip uploaded on YouTube by Emmanuel TV shows a young man transforming into a 'dog' during a deliverance session at the popular church of prominent prophet, TB Joshua.
The video shows the man acting in an eerily bizarre fashion during a time of prayer, even to the extent of eating one of his shoes.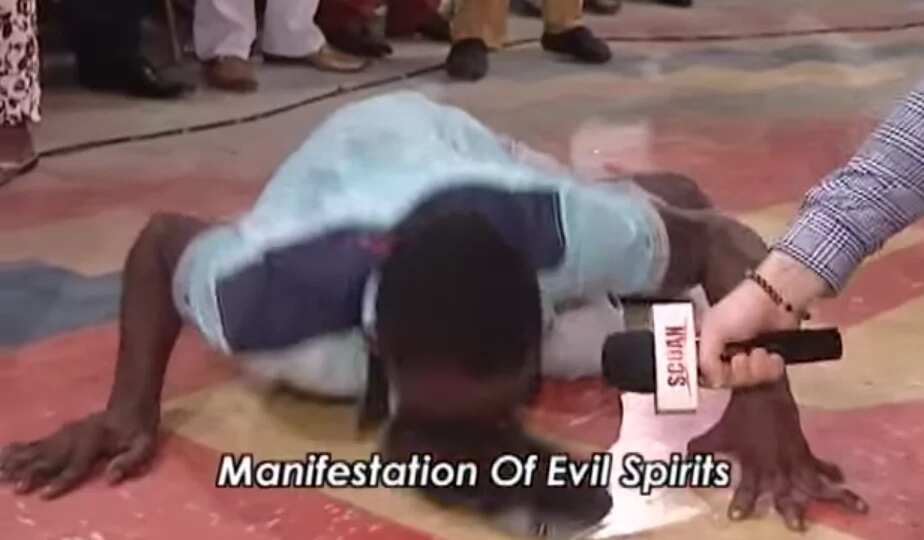 According to the video description, "The demon within this young Liberian man is shockingly exposed, the entirety of his features contorting to the resemblance, movement and eerie sounds of a wild dog."
Here is the video below, watch and judge for yourself.
READ ALSO: Read what happened to Nigerian deportees at TB Joshua's church (photos)
Meanwhile, a video has surfaced on YouTube about how prophet T B Joshua, the founder of the Synagogue Church of All Nations (SCOAN), claimed he prophesied the terror attack that took place in Brussels, Belgium on Tuesday, March 22, 2016.