Goodluck Jonathan spent N2.2bn on prayers against B/Haram
- NNPC executive director in EFCC custody makes stunning revelations about Jonathan's administration
- Says he has no record of the monies issued to people who offered prayers against Boko Haram
- Promises to return the money to the EFCC from sales of his properties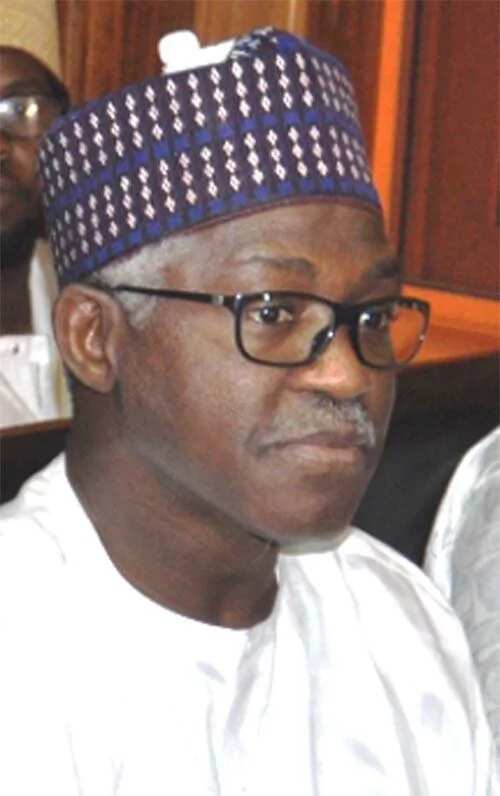 Fresh revelations emanating from the Economic and Financial Crimes Commission (EFCC) have it that ex-president Goodluck Jonathan spent about N2.2billion on prayers to fight Boko Haram.
The Nation gathered from an executive director of the Nigerian National Petroleum Corporation (NNPC), Aminu Baba-Kusa, that the money was spent on prayers in Nigeria and Saudi Arabia to win the war against insurgency in the country.
This latest development is not part of the $2.1billion arms fund for which former National Security Adviser (NSA) Colonel Sambo Dasuki is being tried.
READ ALSO: Top Officials in Fayose's government arrested by DSS
The monies for the prayer, it was gathered, was disbursed through the Office of the National Security Adviser (ONSA), as proposed by Baba-Kusa.
Making this revelation was Baba-Kusa himself, in a statement of witness filed in the high court of the Federal Capital Territory (FCT), where he, Dasuki and three others(Acacia Holdings Limited and Reliance Referral Hospital Limited (owned by Baba-Kusa) and a former director of finance in ONSA, Shuaibu Salisu) are facing trials.
The NNPC director confessed that the money was spent on prayers to hasten the defeat of the insurgents, and that it was released in two tranches of N1,450,000,000 and N750,000,000, adding that the proposal was verbal.
"I approached the former NSA and discussed Boko Haram problems and I suggested there is need for prayers and he considered and accepted in 2013 when he first came to office.
"I personally sponsored many people locally and some few to Saudi Arabia. Some monies were later paid into our companies, which we paid to some of the mallams.
"I then arranged to recover my personal expense which I put into our own businesses.
READ ALSO: Metuh loses suit against EFCC on fundamental human rights
"We have been spending a lot from our businesses and personal accounts. Money paid through UBA, First Bank and ECOBANK. For Acacia Holdings Limited(A/C 1017330319-UBA); ECOBANK(0122012650); and First Bank(Reliance Referral Hospitals Limited A/C 2022394057). The total amount is N2,200,000,000 from October 2014 to April 2015," Baba-Kusa confessed.
According to him, he may not be an expert, "but I used some of the mallams to organise in Abuja, Zaria, Kano, Sokoto, Maiduguri, Kaduna and Saudi Arabia covering 2013 to 2015.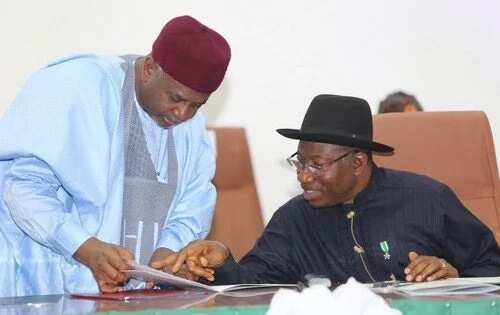 "I give them funds as required from time to time, ranging from N500,000 to N30million, depending on their needs, traveling, sadaqat and others for local expenses and travels to Saudi Arabia for Umrah and Hajj.
"I reminded the NSA many times before payments were made. We grew up together with the former NSA with common friends in ABU.
"Most of the payments in cash were meant to give out cash to people that have been organising prayers. Some transfers to Acacia to other banks were for logistics and also to some mallams in cash."
On how the prayer contract was arrived at, the suspect said: "The proposal made to the former NSA was not documented by him or myself. The verbal proposal to him was for prayers to overcome Boko Haram within the shortest possible time.
READ ALSO: Goodluck Jonathan beats Tinubu, Anan to prestigious prize
"The engagement for prayers by organising some people to be praying was not formally written down.
"There was no amount of money agreed on. I said to him, I will start organising, which he agreed and said he will see what he would give at a later time."
Baba-Kusa, who noted that he spent an estimate of over N700million from his own resources before asking for money from the ONSA, noted further that "some of these funds came from disposal of some of my land in Abuja. One in Maitama, one in Gudu and one in Guzape. The Maitama was a little over N200million; Guzape (N80m), Gudu(N18m)."
He added that he kept no records of the money he handed over to the various people they used, but assured the EFCC that he would refund the said cash if he is able to dispose off his landed properties.
"I am making efforts to dispose of my properties in Abuja which would be over the total amount of N2.2billion. If the sales go through and the amount from the sales is made in full, I will make full payment." he was quoted to have said.
The 19 charges against the five suspects read that, Baba-Kusa, Acacia Holdings Limited and Reliance Referral Hospital Limited are alleged to have "between October 2014 and April 2015 in Abuja agreed to do an illegal act to wit: dishonestly receiving property to wit: an aggregate sum of N2,200,000,000 being part of the funds in the accounts of the Office of National Security Adviser and that the same act was fine in pursuance of the agreement among you and you thereby committed an offence punishable under Section 97 of the Penal Code Act, Cap 532, Vol.4, LFN 2004."
Just yesterday, Senator Mohammed Ali Ndume, the Senate Majority Leader, stated that the former president should face trial if he instigated the sharing of $2.1billion given to Dasuki for the procurement of arms.
The Nation reports that Ndume expressed his opinion while speaking with journalists on Thursday, March 10, in Abuja.
The senator stressed that anybody who is involved in that blood money should be held responsible for the crime, while also lamenting that over 10,000 innocent people were slaughtered like chickens because the Nigerian army was not equipped and not well kitted.
Source: Legit.ng