Fresh Lassa fever outbreak kills three in Bauchi
- Fresh Lassa fever outbreak reported in Bauchi state as a 78-year-old man dies
- Bauchi state government narrates how incident occured
- Governor  Mohammed Abubakar moves to construct centres for patients of the infectious disease
A fresh outbreak of Lassa fever has claimed at least three lives in Bauchi state, while 10 members of a family have tested positive to the disease.
Ibrahim Gamawa, the executive chairman Bauchi state primary health care development agency, made this disclosure in a statement on Thursday, March 10.
According to him, the 10 new cases were recorded in a single family at Jaye village in Tafawa Balewa local government area of the state, Vanguard
Gamawa revealed that the fresh Lassa fever outbreak started after a 78-year-old man died of the disease without seeking professional medical treatment.
READ ALSO: NDDC donates Lassa fever kits to states in Niger Delta
Gamawa said: "Investigations revealed that the deceased contracted the virus from Liman Katagum, where some cases of Lassa Fever were found in November last year.
"The victim was put on traditional treatment from patent medicine stores for a number of days before he died. 10 persons contacted the virus and samples of their blood were taken to Irrua laboratory in Edo State, where they were confirmed positive.
"They are now on admission at the state isolation centre of Abubakar Tafawa Balewa Teaching hospital, Bauchi."
READ ALSO: BREAKING: Panic in Ogun state as first Lassa fever victim dies
Following the fresh outbreak, Governor Mohammed Abubakar of Bauchi state has approved the construction of infectious diseases centre in Bayara Hospital in Bauchi, where cases of infectious diseases will be treated, while federal government will assist with equipping the hospital with facilities.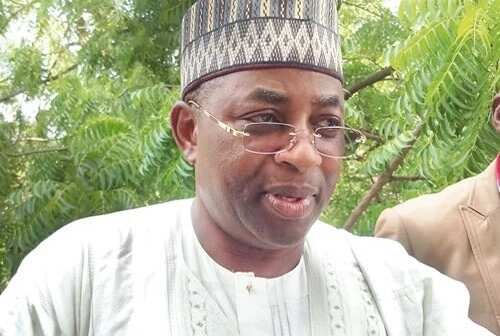 Nigeria Centre for Disease Control (NCDC) statistics showed that reported cases of the Lassa fever disease, confirmed and suspected have risen above 180 with a total of 101 deaths since August, 2015.
Deaths from the virus were recorded in the nation's political capital, Abuja, Lagos and 14 other states, according to the NCDC.
The Lassa fever outbreak was announced in January, months after the first case occurred in August 2015 with subsequent deaths reported in 10 states, including Abuja.
Source: Legit.ng