Tinubu's wife mocks Buhari
The wife of the national leader of the ruling All Progressives Congress (APC) Senator Remi Tinubu has mocked President Muhammadu Buhari's government during the Senate plenary today, January 26.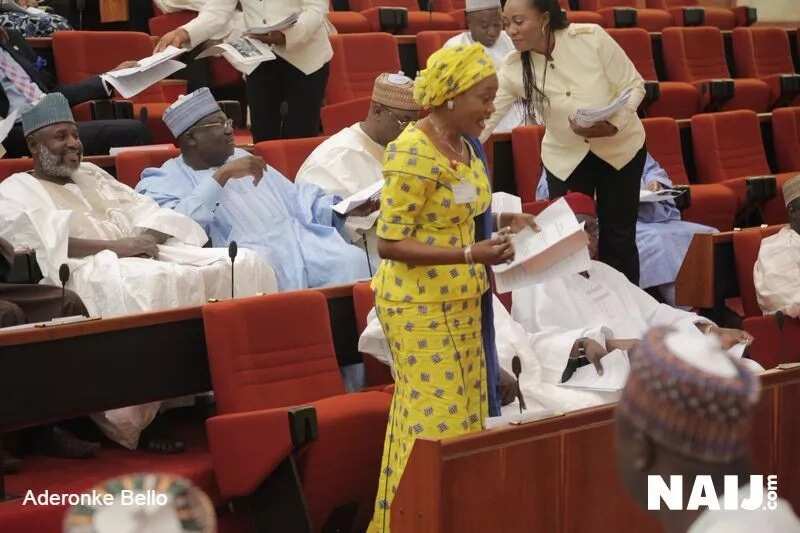 [article_adwert]
Tinubu's wife said that the change now experienced by Nigerians is not what was expected.
The senator also stated that the Buhari's administration will incur the wrath of women if something is not done to improve the allocation to the women's affair ministry.
READ ALSO: Buhari Is Bad In Terms Of Women Empowerment
Mrs.Tinubu also accused the government of abandoning women in IDPs.
Read what she said below:
READ ALSO: Women Group Accuse Buhari Of Marginalization
Buhari's ministerial list of 36 nominees has only six women. Five are from the North and one from the Southwest.
The gender picture in former president Goodluck Jonathan's administration was by far better. He had more than 10 ministers in his cabinet.
Source: Legit.ng