How Journalist Help Girl With Half-Body Survive
In welcoming the New Year on a memorable note, a veteran former BBC journalist and philanthropist Ibrahim M. Jirgi donated a wheelchair to a physically challenged girl who is being carried in a plastic container, in Kano.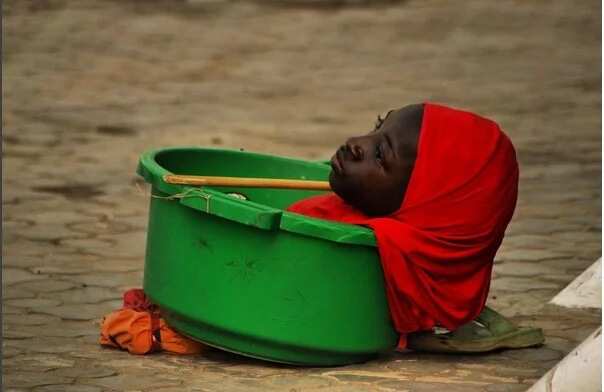 The 19-year old physically challenged girl popularly known as Rahma Haruna hails from Lahadin Warawa local government area of Kano, was born in this way and usually carried in a plastic container from the outskirt of Kano, in to the metropolis to beg for alms for her daily means of survival.
READ ALSO: #ShareACokeNG Surprise For Lekki Tollgate Motorists
[article_adwert]
See more pictures below: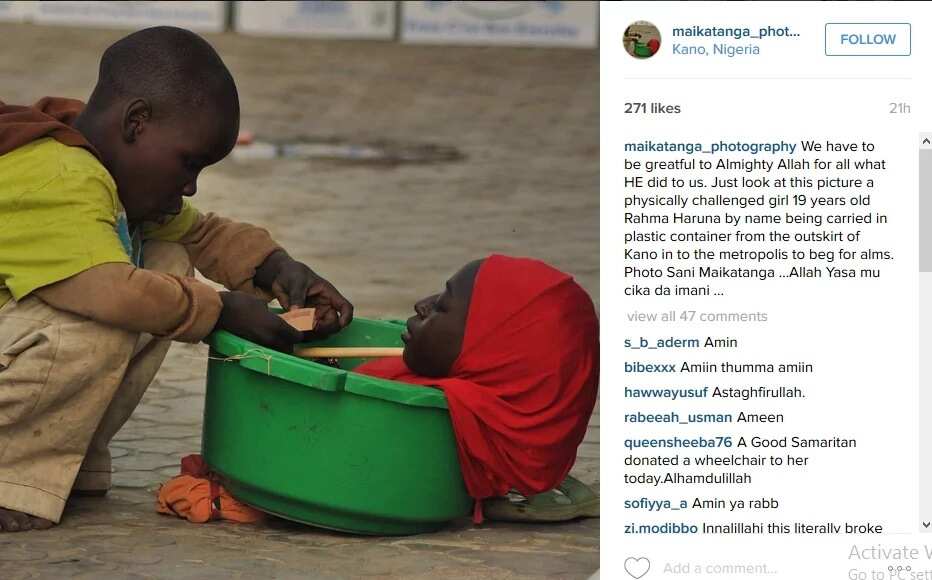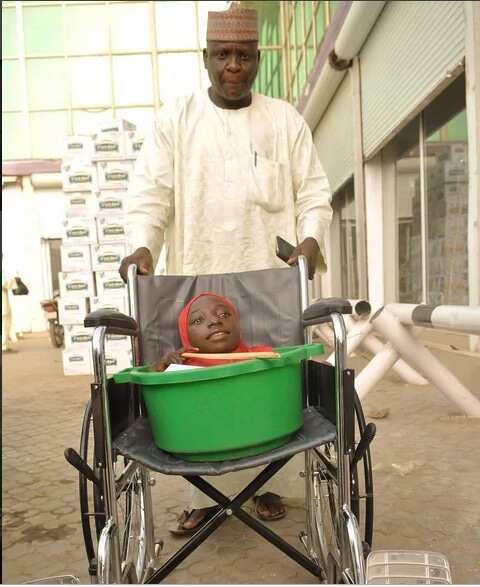 Rahma's picture was made viral through the help of a Kano based photographer, Sanni Maikatanga by posting her pictures on Facebook, Twitter and Instagram. He disclosed that ever since he posted the pictures of her, he has received several calls from people who are willing to help the young girl including a Non-Governmental Organization (NGO).
READ ALSO: #2015InReview: Top 5 Most Talked About Women
See posts below: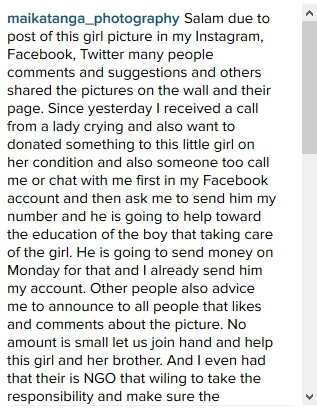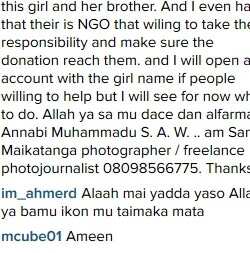 Source: Legit