Nigeria's civic tech organization, Budgit has released a breakdown of the 2016 budget.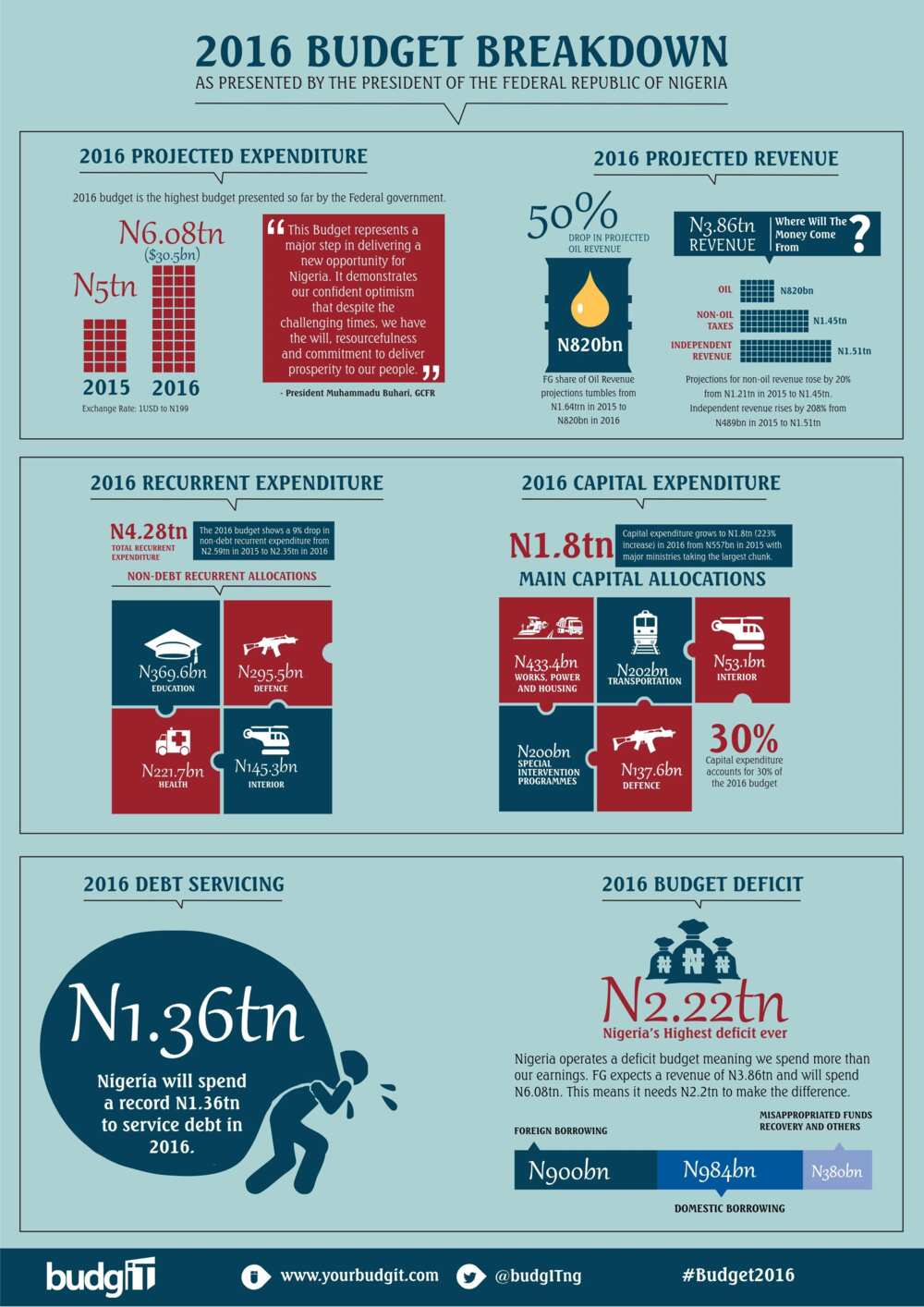 [article_adwert]
In an infographics made available to our reporter, the organization revealed what each ministry will get.
The president had presented a N6.08 trillion budget before a joint session of National Assembly. In his address to the lawmakers and Nigerians, the leader of the nation predicted a capital expenditure of N1.8trn, which is 30% of the total budget.
President Buhari also announced that his administration would implement social welfare programmes to ease the suffering of "the poorest of the poor," and that 500,000 graduate teachers would receive the jobs to teach in primary schools across Nigeria.
READ ALSO: 2016 Budget: Five Times The National Assembly Went Crazy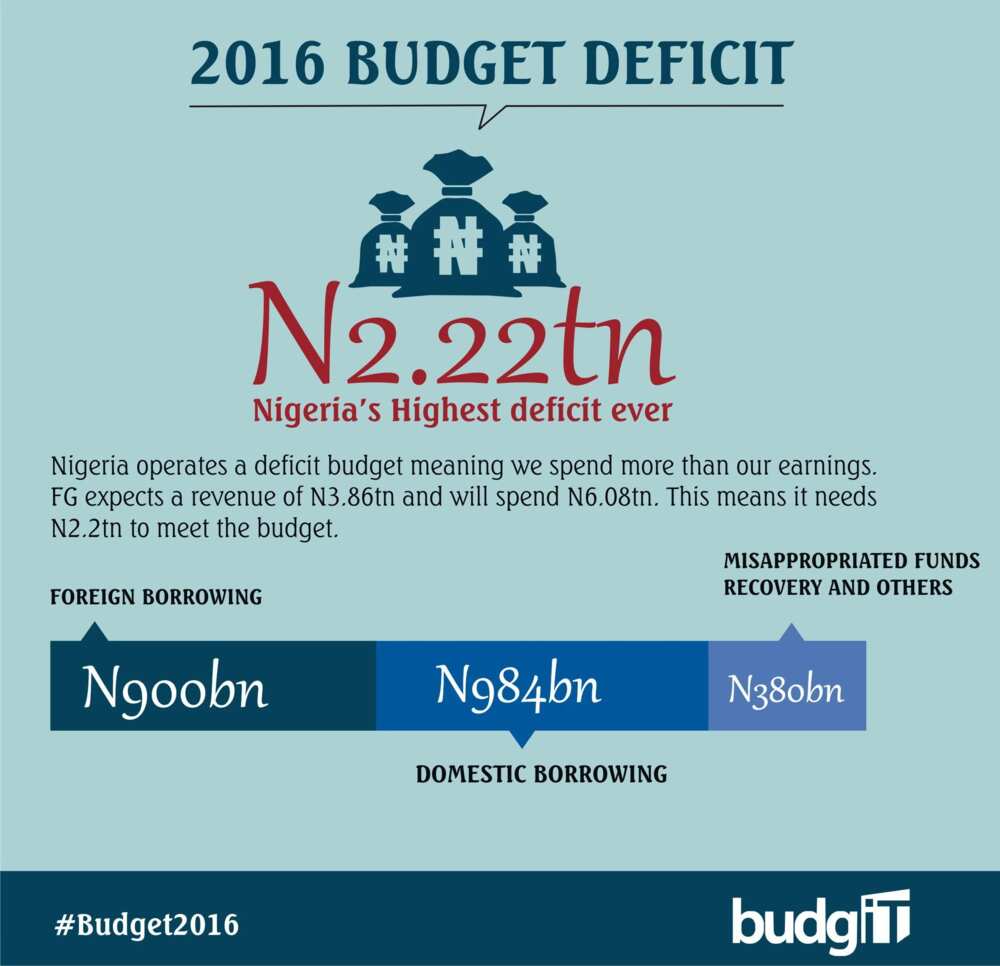 But opposition party, Peoples Democratic Party (PDP) has described the N6.8 trillion 2016 federal budget presented by President Muhammadu Buhari on Tuesday, December 22 as a big fraud and executive conspiracy tailored towards mortgaging the future of the nation.
Also, some ministers have commented on the 2016 budget.
On his part, Kayode Fayemi, the minister of solid minerals said: "We are already diversified in terms of GDP. Oil only accounts for about 12% of the GDP but it accounts for the bulk of the revenue and that is where the challenge is.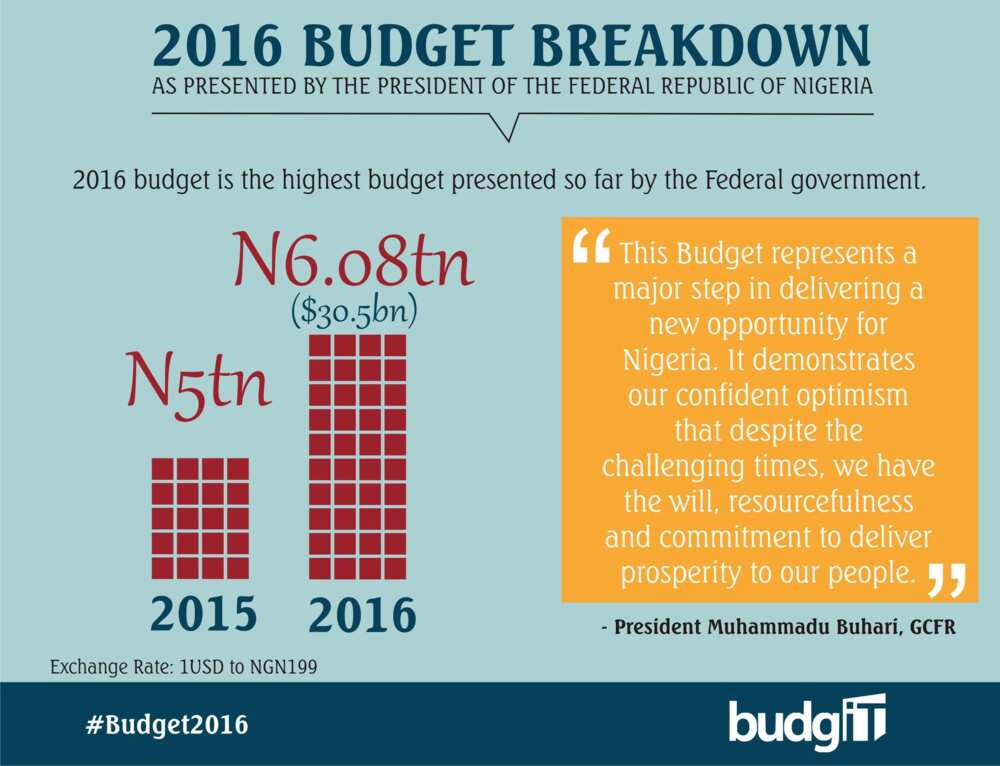 "So we need to start driving the revenue in the direction of Agriculture, solid minerals, communications and other non-oil sectors so that we would have a much more realistic job creating, revenue generating economy."
Audu Ogbe, the minister of agriculture promised that there would be "increased support in seed, training, extension services, post-harvest management and bigger overseas market for their produce."
According to him, two things excites him about the budget and they are; the job issue for young people and the return of teacher training colleges in the local governments.
"That is probably the biggest change that this government has announced and Nigerians will see the difference," he said.