SEE The Boko Haram Death Toll Since Buhari Came To Power
Since Muhammadu Buhari came to power promising to crush Boko Haram insurgency, notorious jihadists killed nearly two thousand people.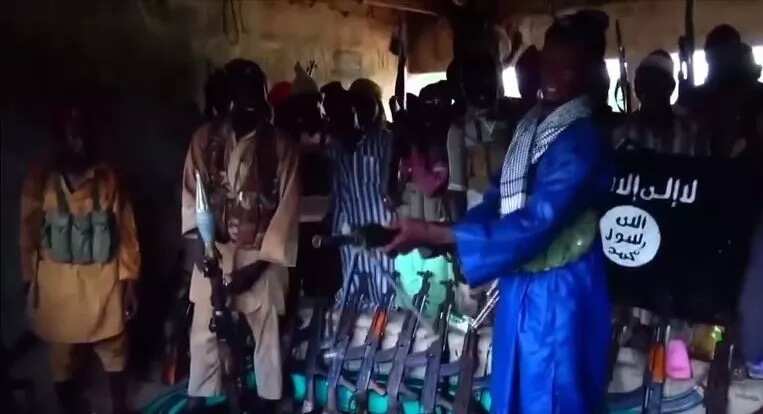 Amnesty International report shed light on how many people have been killed by notorious Boko Haram militants since Muhammadu Buhari came to power. According to this report, at least 1,600 people had been killed by the members of the dreaded Boko Haram sect since the beginning of June 2015 when Buhari was inaugurated as the president of Nigeria. That means that twelve Nigerians have been killed every day by Jihadists since Buhari came into the presidential office, or that during that period of time every two hours one Nigerian died as a result of Boko Haram attack or suicide bombing.
READ ALSO: Boko Haram Militants And Their Sponsors Should Surrender
At the same time, AFP estimates the number of people killed by the Boko Haram terrorists during the same period of four months as more than 1,320 victims.
READ ALSO: Survivors Revealed What Really Happened In Baga
According to the UN figures, this impressive death toll approximately equals the number of people killed in Boko Haram attacks for a twice longer period of time in 2013 when Goodluck Jonathan was in power. Over the period from May 2013 to December 2013, when Jihadists intensified their attacks, at least 
READ ALSO: Boko Haram Massacre In Yobe: Deat Toll Rises To 160
As many as 2,000 people were killed, when members of the Islamists group, Boko Haram attacked Baga town in Borno State on January 2015.
[article_adwert]
Before leaving presidential office, Goodluck Jonathan acknowledged that more than 13,000 people been killed in Boko Haram attacks since the beginning of insurgency in 2009.
READ ALSO: Boko Haram: No Chibok Girls Escaped Recently - Col. Rabe
Last year over 9,000 were killed and 1.5 million displaced. Besides that, 800 schools were destroyed in 2014 by Boko Haram militants.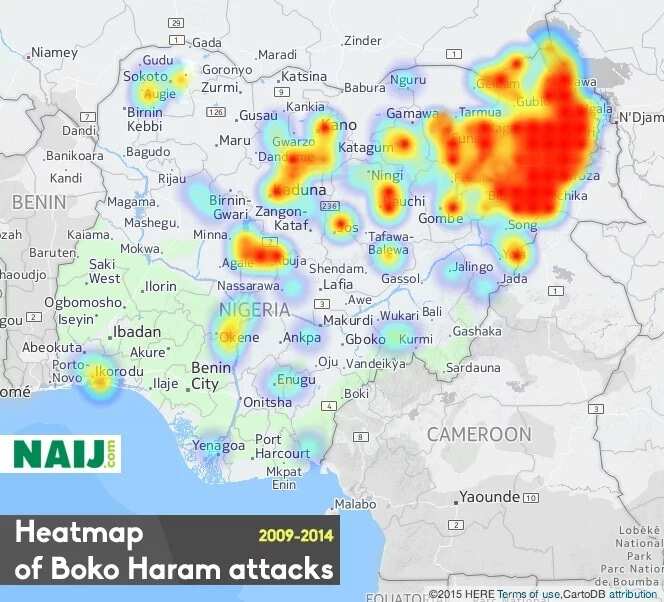 Tackling Boko Haram insurgency was one of the main promises President Muhammadu Buhari made during his March presidential campaign.
However, in the first month of Buhari's presidency, the death toll of Boko Haram victims was still rising day after day, while the number of killed militants have fallen significantly compared to that of former president Goodluck Jonathan's last month of rule.
In the first month since the inauguration of President Muhammudu Buhari, around 500 people including soldiers have been killed by Boko Haram forces either through bombings, beheading or shootings.
At the same time, some reports from Borno state shows that the authorities try to set the Boko Haram death toll too low.
The real death toll in Maiduguri Boko Haram suicide bombings two weeks ago turned out to be much higher than it was declared officially immediately after the blasts.
While immediately after the bombings linked to Boko Haram 54 people were officially confirmed dead, on Tuesday the death toll has risen to no less than 117 – more than twice more than it was declared officially immediately after the blasts.
Source: Legit.ng