Obasanjo Speaks On Nigeria's Independence, UN others
Former president of Nigeria, Olusegun Obasanjo, yesterday October 1, revealed that at 55, Nigeria is not doing badly. 
Popularly called OBJ, the ex-general who spoke in Abeokuta, the Ogun state capital to some selected journalists on other issues, including the just concluded United Nations (UN) General Assembly in New York disclosed that, "it was gladdening seeing Nigeria back at the table with the world leaders."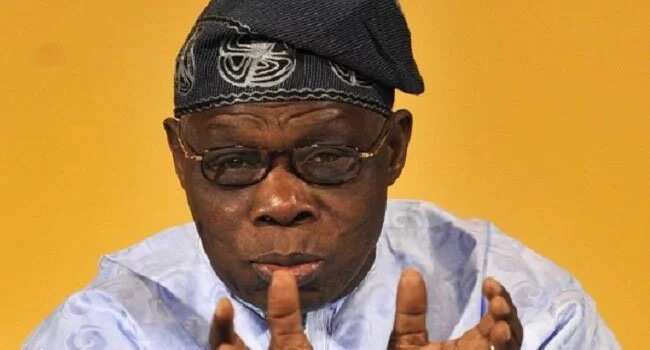 READ ALSO: Nigeria At 55: Nigeria's Independence And Birth Of Regional Politics
He said: "Fifty five years in the life of a nation is comparatively young, and when you look at the life and history of those that you may call settled societies or reasonably matured countries, we are not doing too badly.
"Such nation would have had mis-steps just like we are having, they have made mistakes and most of them have learnt from their mistakes, they have been dynamic in the way they have progressed and I believe that we are doing the same thing.
"What is important is that certain cardinal pinches, cardinal features of our national lives, values, should not be eroded. And then we should also be willing to learn from our mistakes,"Obasanjo said.
The former President, took a cue from President Muhammadu Buahri's independent address to the nation: "As part of moving forward as a nation, we must also realise important issues that we must not play with, we must not play with the issue of education, we must not play with the issue of health for our people.
[article_adwert]
"We must not play with the issue of employment for our teeming population particularly for our youths, we must not play with the issue of economy, we must not play with the issue of security and peace, we must not play with the issue of justice, justice and peace go hand in hand, we can't have injustice and expect place to reign supreme.
"These are some of the things, and then of course, corruption must not have resting place within our society, we must kick corruption out because it destroys almost everything and I am not talking about corruption of money; corruption ft attitude, nepotism, favouritism, they are corruption in different forms and all aspect of it must be kicked out of our society," the former PDP BoT chairman posited.
READ ALSO: REVEALED! How Former President Jonathan Lavished N64bn On Independence Celebrations
On the UN General Assembly summit, Obasanjo explained that the outcome of this year's Assembly should be rated among the best so far stressing that "the United Nations at the beginning of this millennium came out with certain goal that we should observe or we should work to achieve for our countries.
Source: Legit.ng