Labour Unions Call For Saraki's Resignation
The Trade Union Congress (TUC) and the Nigerian Labour Congress (NLC) have asked Bukola Saraki, the Senate president, to vacate his office.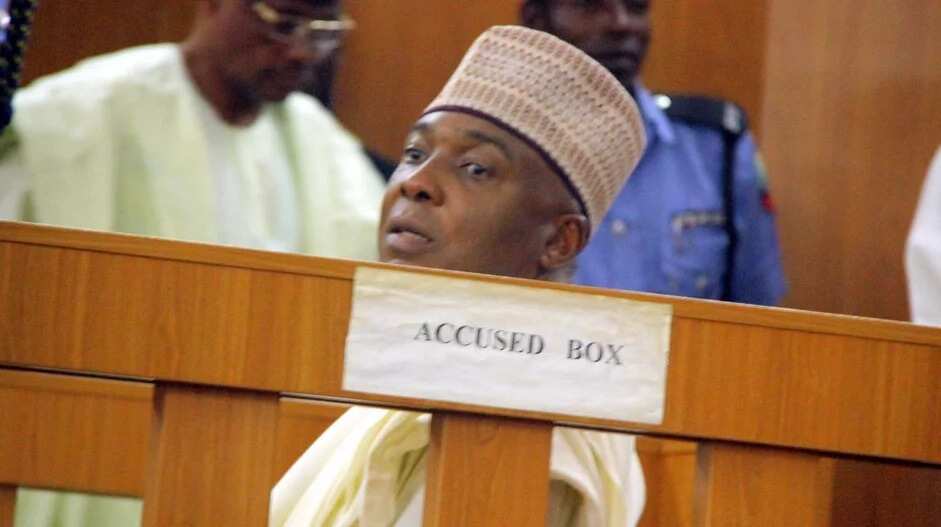 Speaking with the Punch, leaders of the NLC and the TUC said that although Saraki is still on trial and has not been found guilty of the allegations against him, it is morally right for him to resign from his office to defend himself.
On September 10, members of the NLC held nationwide protests against corruption, seeking death penalty for public treasury looters. According to them, the anti-corruption war of President Muhammadu Buhari can be successful only by killing looters.
Bobboi Bala, the president of the TUC, said that Saraki has a moral burden to resign.
"Resignation is a moral burden on people. But if somebody feels that he will carry his cross, go to the courts and try to exonerate himself, he should be given the opportunity. But it would be too bad if at the end of the day, he is found guilty. It does not speak well of public office holders.
READ ALSO: Saraki Never Blamed Me For Eid Attack — Kwara Governor Ahmed
[article_adwert]
"In other climes, as soon as such things happen, people tender their letters of resignation. Obviously, it is a moral burden on him. We hope all politicians will begin to know that no matter how highly placed they are, one day, they will definitely have to account for their stewardship," he said.
Meanwhile, several chapters of the NLC and the TUC across the states also asked for Saraki's resignation.
Olubunmi Fajobi, the chairman of the TUC in Ogun state, called on the Senate president to step aside to allow free and fair trial.
"As it were, the Senate president is sitting on a delicate seat. If it were a civilised society, he would have stepped aside to allow for a fair trial, so that he won't allow his official position to influence the decision of the tribunal," he said.
Raymond Adesanmi, the Ekiti state chairman of the NLC, also advised Saraki to resign and answer the charges against him.
"If it were in other climes, he would have resigned. My advice for him would be to step down as the Senate president to answer the charges against him. If at the end of the day he is not found guilty, he could return to his position."
READ ALSO: So What If Saraki Is Impeached, Read What Unilag Prof Said About Saraki's Trial
Adesoye Adedayo, the chairman of the TUC in Ekiti state, said: "Although the case against him has political undertone, I would advise him to resign to prove his innocence."
Clarkson Out, the Cross River state chairman of the TUC, revealed that labour unions would meet to take a definite position on Saraki's trial.
"This whole thing is politics. The said irregularities allegedly discovered in Sariki's assets declaration are issues before the CCT, but having got himself involved in this controversy, he should quit as senate president based on moral grounds.
"If he does not quit, he will keep battling to retain that position. This is my personal view and not that of the TUC," he noted.
Meanwhile, senators under the Senate Unity Forum has begun to woo senators loyal to Bukola Saraki. The move is said to be a part of fresh efforts to change the leadership of the Senate.
Source: Legit.ng