Fire Outbreak Hits Lagos Island Shopping Plaza
On Tuesday, September 15, fire gutted a shopping plaza in Broad Street on the Lagos Island area of Lagos State. Textile materials and fashion accessories estimated at millions of naira were destroyed in the inferno.
The Punch reports that the fire started around 8.55am after a power surge. The residents of the area and workers at the plaza were said to have made frantic efforts to put out the fire before officials of the Lagos State Fire Service and men of the Lagos State Emergency Management Agency (LASEMA) arrived.
A firefighter, who spoke on condition of anonymity, revealed that the fire was caused by a power surge and started from the second floor of the three-storied building.
"It is a three-storied shopping plaza where they sell female fashion items like bags, shoes and other accessories. The fire started from the second floor and was caused by an electrical surge. We were able to curtail the spread quickly.
"Firemen from the Onikan, Sari Iganmu and Alausa stations responded with 10,000 litres of water each," he said.
READ ALSO: How Illegal Bunkerers Lost Their Loot To Fire
The firefighter noted that the residents called the fire service on time and "that was what saved the day".
"The fire started from their internet server room. There was a spark, which started a fire. But we were able to stand with them till the problem was fixed and banking operation resumed without much delay," he added.
Michael Akindele, the general manager of LASEMA, said there was no casualty in the incident and the situation was taken under control. He noted that some traders even managed to save their goods.
Amodu Shakiru, the public relations officer of the Lagos State Fire Service, called on the residents to be more vigilant and careful.
"Both fire were caused by electrical upsurge and that is why we always tell people to be cautious. You can use the back of your hand to feel the heat of your electrical gadget. When it is hot, you should know it is a potential hazard," he said.
See some photos below: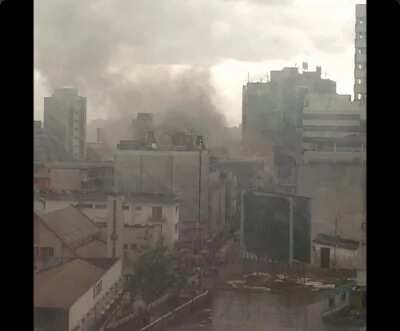 READ ALSO: 10 Tips To Prevent Fire In Your Lagos Home (PHOTOS)
[article_adwert]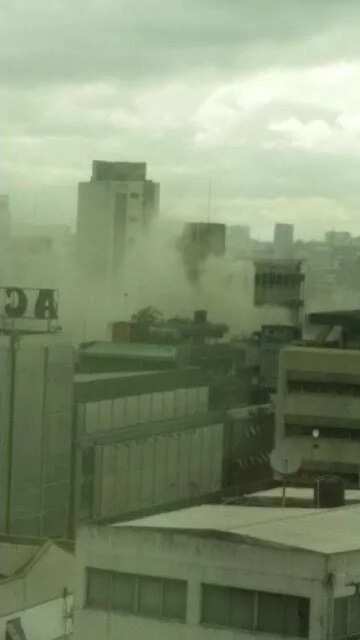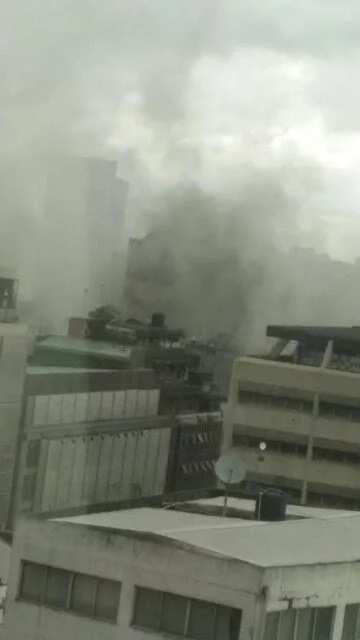 A week ago fire outbreak was reported at the popular Balogun Market, Lagos Island.
The incident left everyone in topsy-turvy as many could not trace the root. However, one of the eyewitnesses claimed that the fire came up as the manager was trying to operate the power switch.
Earlier this year, the famous Mamman Kotangora House situated on Marina, Lagos Island, was also gutted by fire.
Maman Katangora House is a building of about 14 storeys with a lot of offices and businesses; therefore, properties worth millions of naira might have been gutted by the inferno.  However, the Lagos Fire Service and the National Emergency Management Agency managed to put out the fire.
Source: Legit.ng