Buhari Meets With Hollande In Paris
President Muhammadu Buhari has finally met with his French counterpart, Francoise Hollande, at Elysee, the official residence of the president of France.
Buhari on Monday, September 14, left Abuja for a three-day visit to Paris to discuss the issues of security, defence and economic relations with President Hollande.
The Nigerian leader was warmly welcomed by Thierry Leleu, the governor of Val de Marne province, upon arrival.
Later that day Buhari was greeted by Hollande. According to Vanguard, during the encounter the French leader lamented that Boko Haram allegiance with the Islamic State pleaded in March had given Boko Haram "a source of material resources". He characterized
"We know Boko Haram is linked to Daesh [the Arabic acronym for the IS group] and so receives help, support from this group.
"To fight Boko Haram is to fight Daesh, and we can no longer single out terrorism according to regions. It is the same terrorism, inspired by the same ideology of death."
See the photos from the meeting below: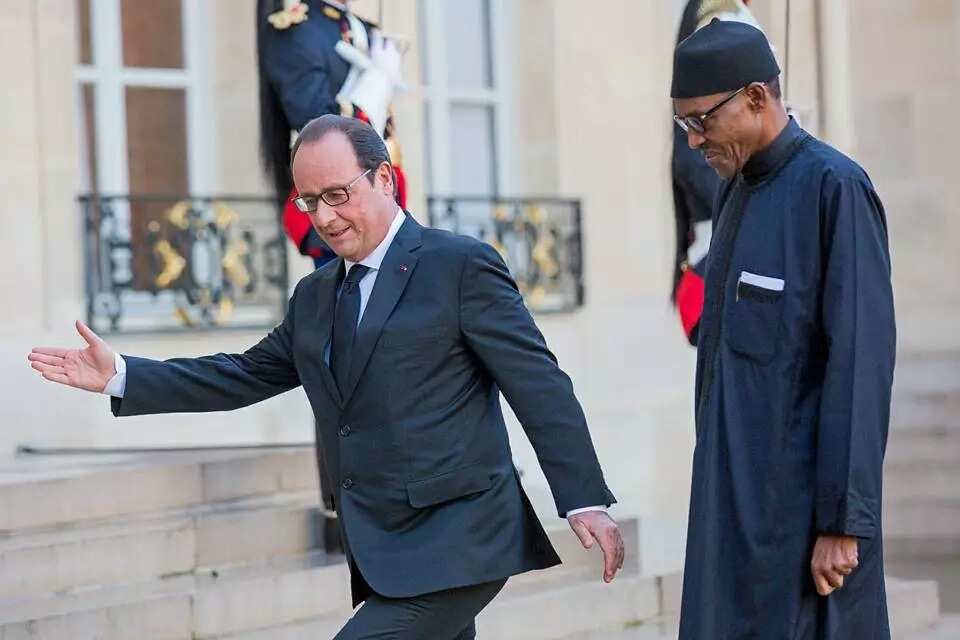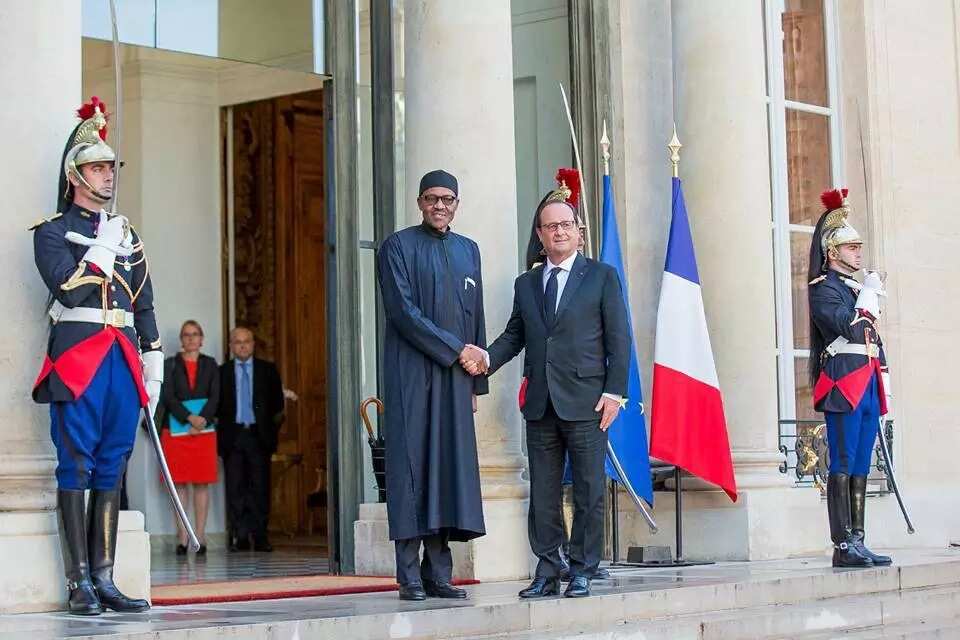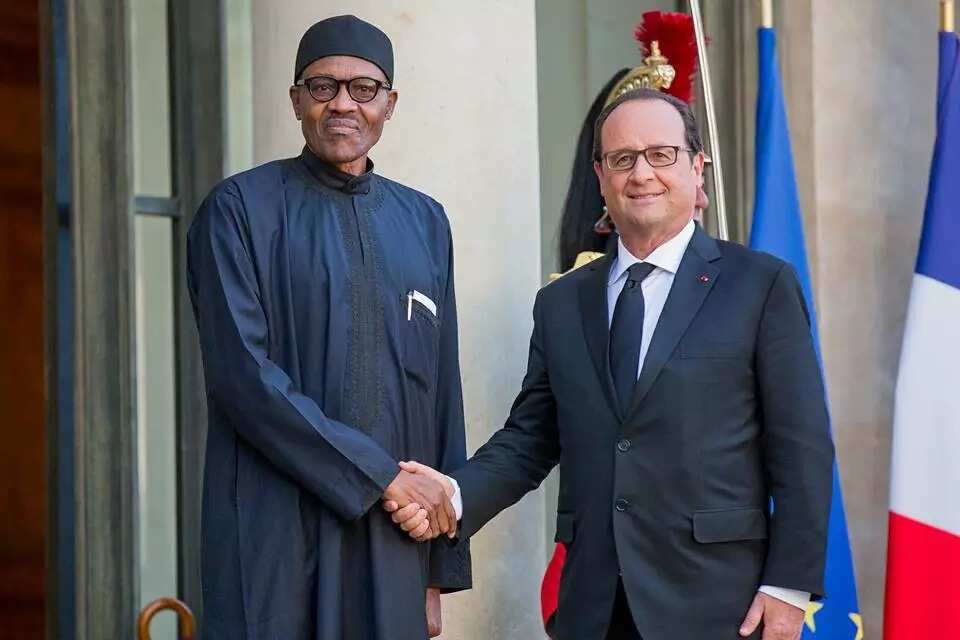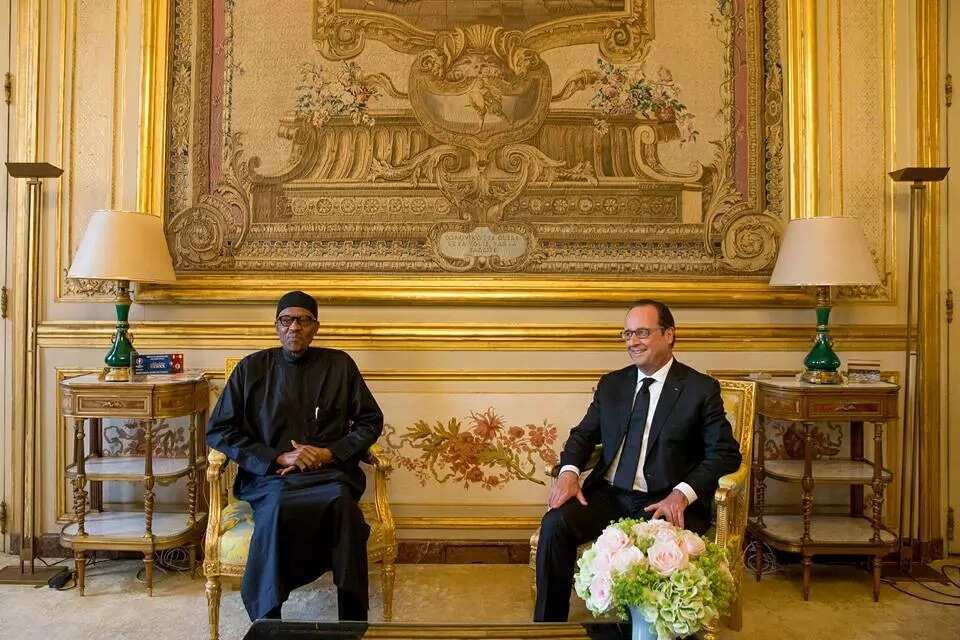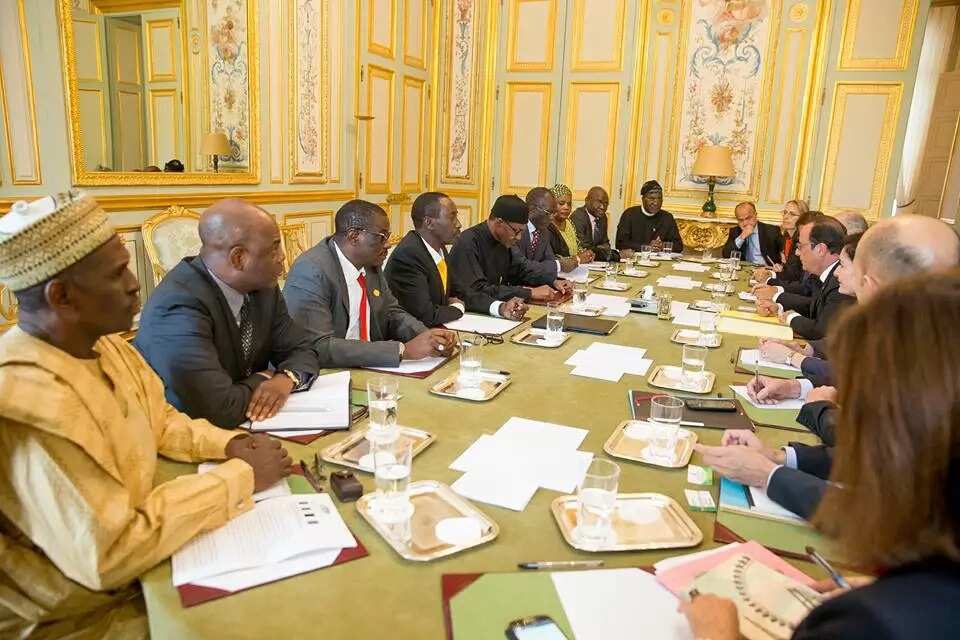 [article_adwert]
READ ALSO: SEE How Buhari Got Soaked To The Skin In Paris
Earlier on Monday Buhari visited the Hotel National des Invalides, where the arrival ceremony was held.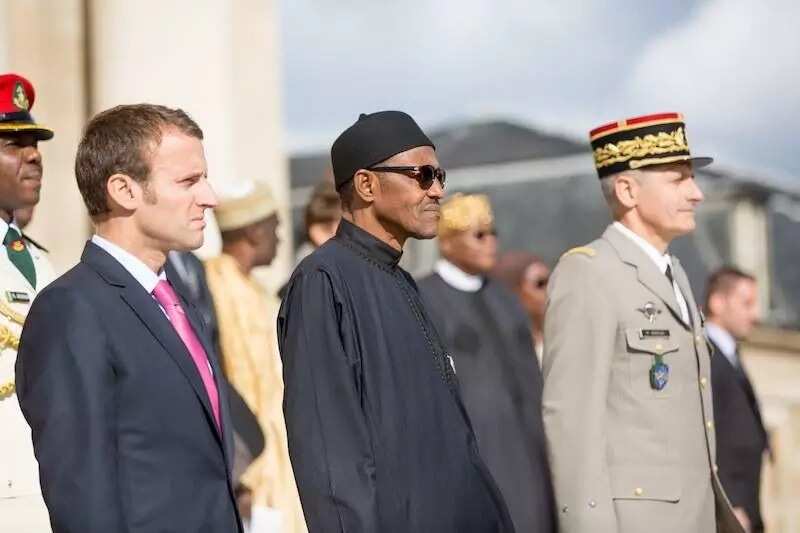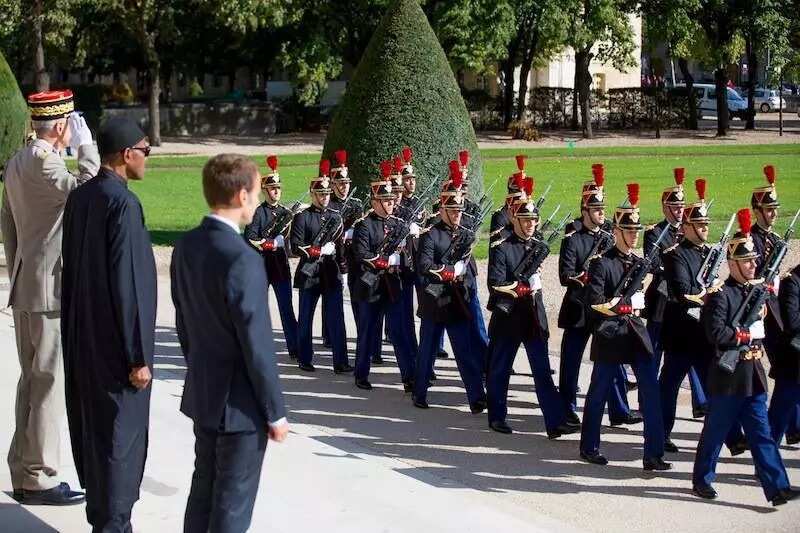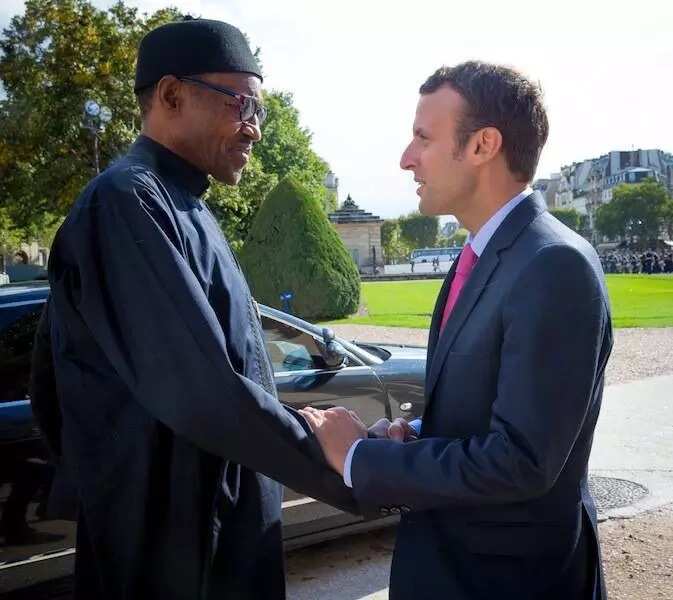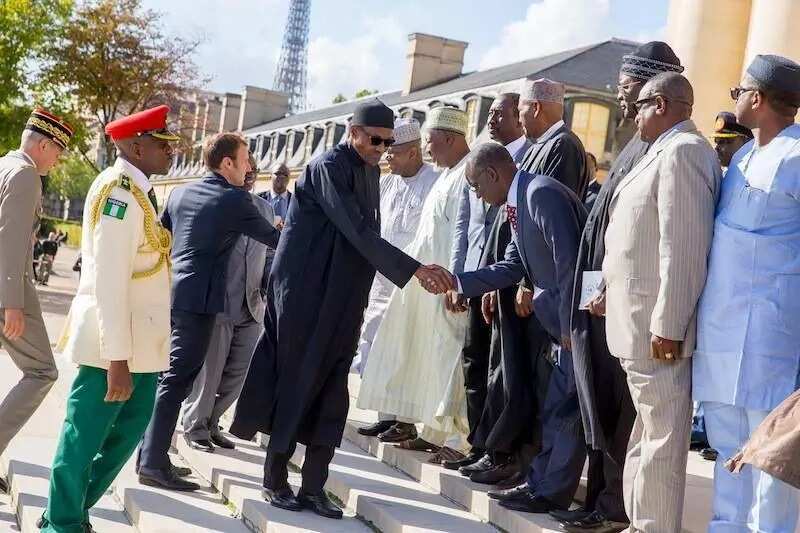 Source: Legit.ng