12 Things You Never Knew About Serena and Venus Williams
Serena Williams is only two matches away from achieving a 'Serena Slam' after defeating sister, Venus, in an epic quarterfinal clash at the ongoing US Open Tennis Championships.
Serena beat Venus 6-2, 1-6, 6-3, to win her 16th tie against elder sibling in what was the 27th meeting between the pair at a major event.
The sisters have been the face of tennis since the late 90's and have continued to dominate in the 21st century. While Serena - who is younger - is more successful, Venus has already cemented herself as a legend of the game after her early career heroics.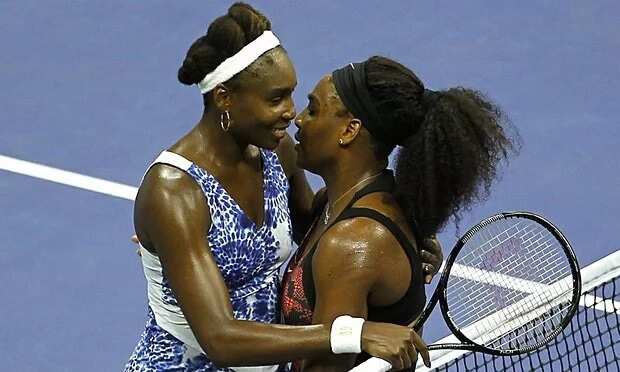 What do we really know about this superstar sisters. The Time and heavy.com highlight 11 things about this sister we do not know:
[article_adwert] FAMILY & BACKGROUND
1. Their parents,  Richard Williams & Oracene Price met in 1979 when they were married to other people. Richard Williams was married to Betty Johnson while Oracene was married to Yusef Rasheed. The parents married in 1980 just after Venus was born.
Williams and Price had other children from other marriages and when the tennis sisters were born they had eight half-siblings.
2. Their father was their first trainer. Williams snr. learned tennis from a man named Old Whiskey. He took a liking to the sport and when the sisters were old enough he 'wrote a 78-page plan, detailing the trajectory for his daughter's careers and, as soon as they could pick up a racket, got to work.' (Heavy.com)
Under his guidance, Serena won her first grand slam at the US Open in 1999 while Venus tasted grand slam victory at Wimbledon in 2000.
3. Their very close step-sister Yetunde Price was killed in a drive by shooting in 2003. Yetunde was the personal assistant to the sisters and living in the notorious Compton when she was shot and killed in 2003.
READ ALSO: Photos: Drake Caught Making Out With Serena Williams
4. Their parent divorced in 2002. Richard and Oracene divorced after 20 years of marriage and have remained close despite their separation. They were seperated in 2000 but actually announced to the world that they were separated in 2002.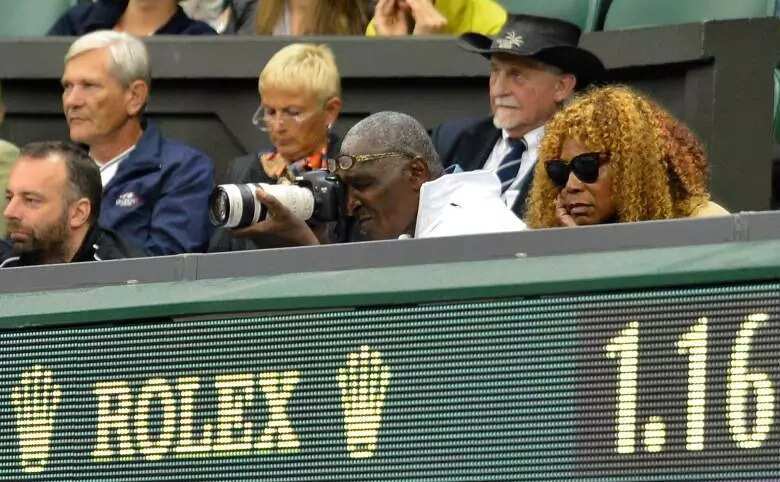 5. Their father remarried in 2010 welcomed another child in 2012. Williams senior married Lakeisha Graham in December 2010. The sister's step-mother is actually 37 years younger than Williams just one year older than Venus.
CAREER
6. The sisters have played 27 times in professional tennis with Serena leading 16-11. The latest coming in Tuesday's US open quarter-final clash.
7. The sisters have played met in eight Grand Slam finals. Serena also leads the way in this tie winning six to Venus's two victories.
READ ALSO: PHOTOS: Tennis Superstar Serena Williams Shows Her Sexy Body Sparking Controversy
8. Serena Williams has been defeated twice in the US open by one person; Venus Williams in 2001 and 2005.
9. Venus is actually one of the fastest and best servers ever. She holds the record for second fastest serve in the history of women's tennis at 129 mph and just behind her is her rival sister Serena in third with 128.6 mph
10. Venus and Serena have won four gold Olympic medals each. Three gold medals in a doubles match, and pone singles.
11. Richard Williams, trained his girls away from the Juniors' Tennis Circuit in Florida when they were young. According to Time Magazine, this gave the girls better rest.
12. The very close sisters shared  a house in Palm Beach Gardens, Florida for more than 15 years but finally moved to seperate houses in 2014, about 5 miles apart
Source: Legit.ng